We have seen a lot of people asking whether they should buy a Smartwatch or a Regular watch. There is no doubt that smartwatches are more convenient and valuable as compared to regular watches.
Regular watches are just timepieces. If you love to wear old traditional watches or copy tradition a regular watches is made for you. And if you want to track your daily routine activities, fitness, health, etc., a smartwatch is a better option.
With time, technology brings excellent advancement in the smartwatch field, and now you also have an LTE variant of smartwatches that allows you to use your watch as a phone.
In this smartwatch VS regular watch guide we will go through the advantages of smartwatches and see how smartwatches are better than regular watches.
So let's get started!
Smartwatch VS Regular Watch: Quick History of Smartwatch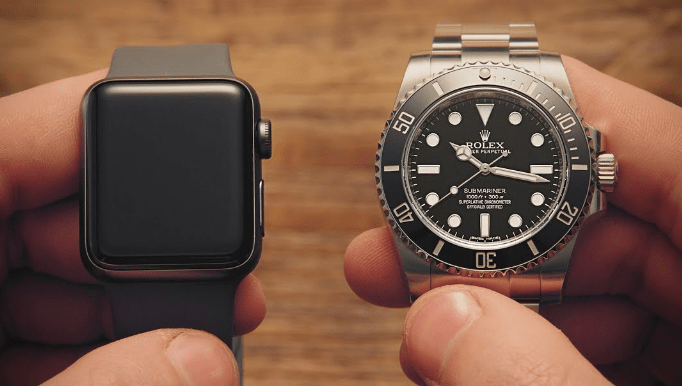 In the 20th century, electronic equipment expanded. At that time, Siko made the first smartwatch in 1984. People were curious to build a microcomputer at that time, so another calculator watch was developed by Calcron, which had a nine-digit display.
In 1990 a Message Watch was developed that received pager messages via FM radio signals. In this watch, smartwatch technology was expanding. Apple launched its first smartwatch in 2015, which was the blaster watch for the whole tech industry.
With the smartwatch, you can monitor your heart health, fitness, sleep, calories, sports and more. You also receive a notification when your watch is connected to your phone.
With time, smartwatch technology is becoming better and better, and now you can also pay bills from your wrist, use GPS and much more.
Smartwatch VS Regular Watch: Which Is The Best Option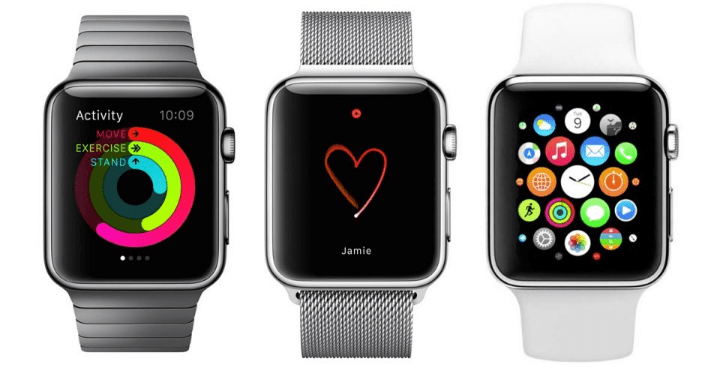 There is a massive difference between a smartwatch and a regular watch. The traditional watch is just a timepiece that is used for seeing time only. Some classic watches also offer calendars.
Regular watches also come with a digital variant which is pretty convenient and also has a stopwatch. If you are a traditional lover, a regular watch is a perfect option for you.
On the other hand, smartwatches are pretty advanced gadgets that offer more sensors to track your daily routine. It has an ECG sensor, SpO2 sensor, ABC Sensor, Fitness tracking, GPS sensor, Accelerometer and more.
Smartwatches look more luxurious because of premium features, which is the reason that smartwatches are usually more expensive than regular watches. In high-end smartwatches, you can also make calls, answer SMS, and other notifications.
So we recommend buying a smartwatch which is more worthy than a regular watch. But if you also want to copy tradition, we suggest Hybrid watches, which look like mechanical watches and have smartwatch features. Fossil Men's Collider is one of the best Hybrid watches that you can pick.
Benefits of Smartwatches:
Helps You To Achieve Fitness Goals:
If you have set your fitness goals, the only smartwatch can help you to achieve your destination. You can say that a smartwatch is your guide or best companion throughout your journey.
It can track your calories, sleep, take care of your diet, heart rate, stress management, calm exercises, sports tracking and more. You can also set your fitness goals on some smartwatches. In high-end watches, you will get more premium features that will blow you.
Built-in GPS
Nowadays, most smartwatches come with built-in GPS that will determine your exact location. Even if you don't need to connect your watch with your phone to navigate, this is the main benefit of built-in GPS.
Apart from this, you will get information about your speed, pace, distance cover during running, cycling, hiking, etc.
Some of the smartwatches like Garmin offer different safety features that use GPS. Similarly, GPS watches also provide trackback features, live tracking, chasing your friends, and more
Get Notification
Another helpful thing about the smartwatch is it updates you about notifications. So during office hours, if you are not using your smartphone, a smartwatch will help you receive important notices.
Similarly, most watches like Apple and Samsung Galaxy watch use cellular/LTE features that allow you to answer calls directly from the wrist. You can also reply to SMS using the "Voice-To-Text" feature, which is pretty cool.
Smartwatch also shows you notifications of your social apps and other such notifications. You can also block certain irritating notifications.
New Style Everyday
The next significant advantage of the smartwatch is plenty of watch faces. Smartwatches come with hundreds and thousands of different watch faces so that you can choose anyone that matches your outfit the most.
Most watch faces are customizable, meaning you can use any widget of your choice, color and size. Drag and drop allow you to change the position of a specific widget.
So you can use a smartwatch for work, school, sports, fitness, business purposes because it suits all types of outfits.
Cons Of Smartwatch:
Short Battery Life
Smartwatches come with many fitness tracking features, GPS, AMOLED display etc., and all these features drain battery life. That's why smartwatches give short battery life, which is pretty frustrating.
But it depends on the usage; if you use more training features, GPS, and high brightness screen, your watch battery will last for a short time and vice versa.
Most of the watches offer seven days of battery life which is acceptable. But on the other hand, some watches provide 2-3 days of battery which could be improved.
Expensive
No doubt smartwatches are pretty expensive as compared to standard watches. This is because of more premium features and different qualities.
We have seen that most people don't buy a watch because of their budget, don't worry, there are still many budget-friendly watches available. But when it comes to authentic watches with the most premium and helpful feature, they will be available for over $200.
Little Bulky
Smartwatches come with different sensors making the watch a little bulky as compared to regular watches. Apart from this, smartwatches have a solid polymer body which is again pretty bulky.
That's why the weight of a smartwatch is little more than a regular watch. But still, smartwatches are comfortable because of the silicon strap.
Need Phone's Connection
To get notifications, you must connect your smartwatch with your phone via Bluetooth; otherwise, you will not be able to receive notifications.
Similarly, if your watch is not connected with your phone, it wouldn't sync data with a smartphone app, and you can't get insights into your daily fitness activities.
And you know that a smartphone should be near your watch to maintain a stable connection; otherwise, connections get lost. Another significant drawback of smartwatches is that you can buy LTE watches that require no smartphone connection.
Pros And Cons Of Regular Watch:
Pros:
Standard watches has a sleek design that looks more attractive and enhances your personality

Regular watches are more comfortable because of their lightweight.

Their battery life is very long, and some traditional watches offer a lifetime battery.

The price of traditional watches is very affordable.
Cons:
They don't track your daily fitness activities.

You can't get notifications on regular watches.

Regular watches lack apps and most of the features.
Is it Worthy to Buy a Smartwatch?
Just like smartphones, smartwatches have become the most important gadgets. Everyone wants to remain fit and achieve their fitness goals, and with smartwatches, it's pretty easy to achieve fitness goals.
Some popular smartwatches like Apple watches, Samsung Galaxy watches are very useful as they offer the latest sensors to track your activities. With an accurate smartwatch, you can keep an eye on your health, track heart rate, blood pressure, calories, take ECG, and more.
Further, few smartwatches come with LTE or Cellular to make calls and reply to a text without connecting your smartwatch with your phone.
The built-in GPS in smartwatches tracks your outdoor activities more deeply and shows you all the useful insights. If you are an outdoor enthusiast or a person with some fitness goals, we recommend you buy a smartwatch.
Final Words
You have seen the advantages and cons of both watches. Now we hope you can find which one is best for you, either a smartwatch or a regular watch?
There is much difference between a regular watch and a smartwatch, but smartwatches are more advanced versions that cover all valuable features that you require for your health.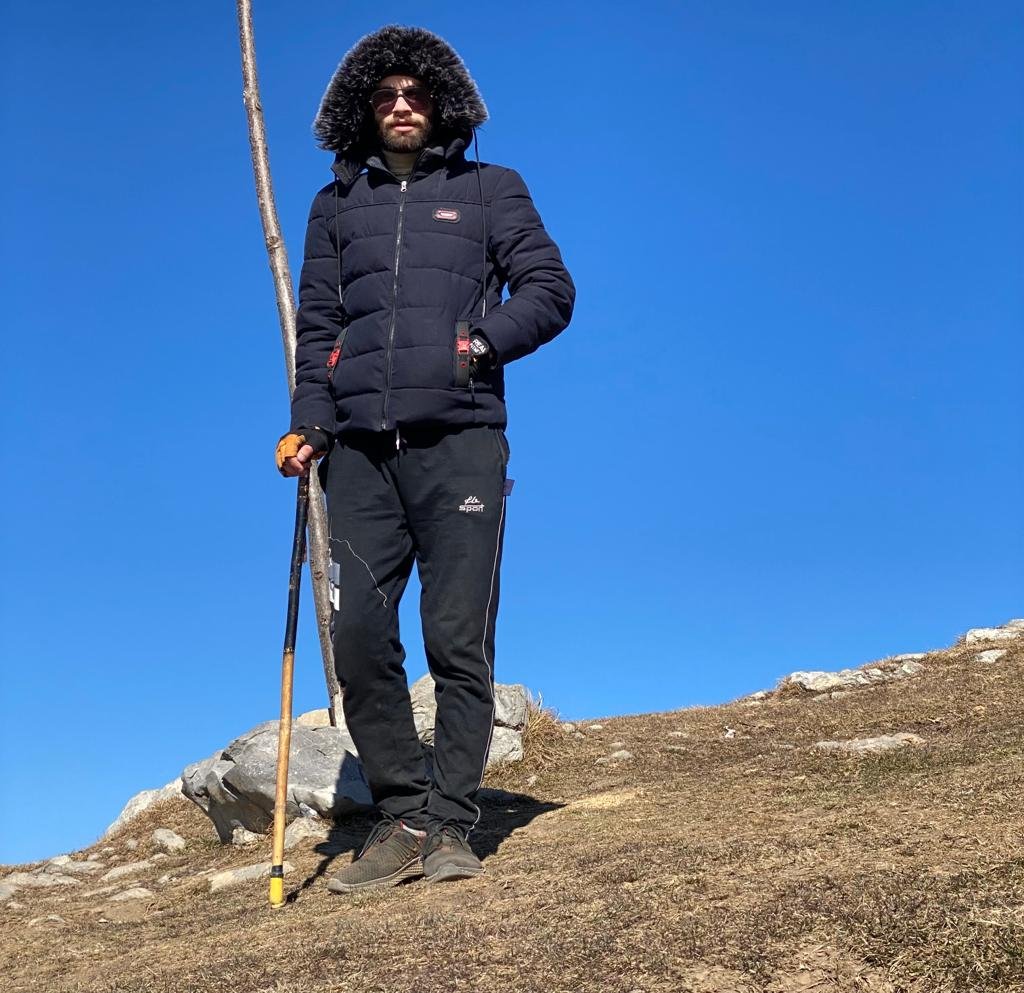 Hi, I'm Saad Dastagir and I'm the owner of gorilla-fitnesswatches.com. I'm a tech and fitness enthusiast who loves writing about smartwatches and fitness trackers. When I'm not testing out new gadgets, you can find me out on a hike or exploring new adventures. My passion for technology, fitness, and the great outdoors has led me to create a platform where I can share my experiences, insights, and reviews on the latest gear. Whether it's a new fitness tracker for your next hike or a smartwatch for your daily routine, I aim to provide valuable information to help people make informed decisions about their tech purchases. Join me on my journey as I explore the intersection of technology and adventure!