Seiko and Fossil are both great watch brands. Each of the two has a long history of producing high-quality designs that are fashionable and easy to maintain.
Seiko has a more outstanding market appeal and a well-respected history in the watchmaking business. On the other hand, Fossil has also built a solid reputation and a wide variety of timepieces.
In this comparison article, we will go through the brief details of both brands and examine how they differ and how they overlap each other. You'll also get a comparison of some of the most popular models from Seiko and Fossil.
Regardless of the brand you choose, you should be delighted with the craftsmanship, durability, and appearance of each watch produced by them.
Hopefully, this comparison article will help you in determining which brand is ideal for you.
So, without further ado, lets' get started.

| | |
| --- | --- |
| Seiko | Fossil |
| 2 Years Warranty | 2 Years Warranty |
| Vide Range Of Styles | Vide Range Of Styles |
| Expensive | Affordable |
| High Durable | Comparetively Less Durable |
| Highly Accurate | Comparatively Less Accurate |
| Founded in 1881 | Founded in 1984 |
Seiko VS Fossil: Background History
We begin by looking at the company's history. Though it may not be the most significant factor, understanding what Seiko and Fossil stand for is essential.
Seiko History:
Seiko is the earliest Japanese watchmaker, founded in 1881, and has been around for more than 130 years. The company was founded in Tokyo as a repair shop. It took them almost ten years to create their first pocket watch and another twenty to make their first wristwatch.
Since then, the company has created a name for providing high-quality timepieces at an affordable price. The world's first quartz-driven watch, the Seiko Astron, launched the company into global stardom in 1969.
The Astron was the first commercially accessible quartz movement watch. There is no doubt that accurate and reliable timekeeping was the driving force behind Seiko's success with Astron.
The quartz watch movement was so groundbreaking that every other watches company rapidly adopted it. As a result of Seiko's innovative Astron watch model, quartz timepieces have become the norm in the market by the late 1970s.
Apart from this, they have introduced Solar Powered Watches to their collection, which helps in boosting the company's position. Because of this innovation, they are regarded for producing some of the top solar watches on the market.
Furthermore, in 2012, they re-launched the Astron series and established a firm place in the watch business.
Hence, Seiko is one of the most trusted timepieces, thanks to these innovations and advancements.
Fossil History:
Founded in 1984, Fossil is a relatively new firm compared to the other leading brands in the market. It is a fashion company that offers various items with the Fossil label. It's worth noting, though, that the firm has built a strong reputation for its attractive and stylish timepieces.
It is safe to say that Fossil watches are some of the most eye-catching on the market. Moreover, its parent company, the Fossil Group, has recently bought watch brands Zodiac and Skagen and Michael Kors and Emporio Armani.
An amazing fact about Fossil watchmaking is that they use quartz movement in their designs. To avoid being bound by a particular quartz movement variant, the firm decided to use both Japanese and Swiss quartz in their watches. No doubt, this is a wise idea to boost the durability of their timepieces.
Over time, Fossil has built relationships with some of the world's most well-known designers. When combined, they yielded stunning timepieces.
No matter how fashionable Fossil may appear on the surface, its timepieces are just as trustworthy and well-built as those created by the best watchmakers in the world.
Seiko Vs Fossil: Style & Design
Both brands are well-known for producing high-quality timepieces. Their watches tend to be elegant, well-fitting, and quite fashionable. As a result, you'll find a wide range of watch collections in both brands.
Seiko:
In the watch industry, Seiko timepieces are known for their high standards of craftsmanship and quality. When it comes to design and style, Seiko is often more conservative, but this is not always the case.
Their timepieces tend to be elegant, well-fitting, and quite fashionable. Most of their customers include government officials and celebrities. While their items are most suited for formal clothing, that doesn't imply they aren't appropriate for informal events.
There is no doubt that Seiko is a leader in the luxury watch industry. A variety of automatic, mechanical, Solar-powered, chronograph and GPS-enabled wristwatches have been produced by them.
As a whole, Seiko's watches are so comfortable, simple, and elegant, making them nearly impossible to go wrong.
Fossil:
If you want something unique with your style, then fossil watches might be the product for you. Even though Fossil is better regarded as a fashion brand than a watchmaker, this does not restrict the company from making fine timepieces.
Fossil is a watch manufacturer that makes mechanical, digital, and smartwatches. There are many models available, and you can choose one based on your preference or personality. Also, their designs keep up to date with the latest trends.
Fossil watches now come in a wide range of designs like analog quartz-powered ones, digital chronograph watches and even vintage-inspired wristwatches that feature old design styles and looks.
Moreover, except for the mid-price range, Fossil watches are stylish, sophisticated and comfortable to wear. So whether it is a formal event or a casual day, you can wear this watch confidently.
Seiko Vs Fossil: Quality & Efficiency
Quality is the most important thing to consider when choosing the best watch brand from Seiko Vs Fossil. No doubt, both brands offer quality products, so it is difficult t choose between both.
Seiko:
One of Seiko's greatest strengths is that it is constantly innovating. It has an excellent reputation, widely known for manufacturing precise, durable, and reliable watches.
Their built-in quality is, without a doubt, exceptional. The lower-priced watches came with a stainless steel case and mineral crystal for increased protection. A sapphire crystal and a high-grade steel case are employed in the more expensive variants.
Furthermore, Seiko's quartz watches are the most well-known because they invented the quartz mechanism.
Most of the Seiko watches are 100-meter water-resistant means you can wear them while swimming or bathing.
Fossil:
Even though Chinese companies have manufactured Fossil's watches, the brand's reputation is still quite strong. They design a variety of timepieces for outdoor activities, so they know how to make the most robust watches.
Most of their models come with a stainless steel case that is of the highest quality. Mineral crystals also shield the dial glass, making them dust and rust-resistant.
These watches may also have straps made of stainless steel, leather, or even silicone, depending on the type of the watch.
Also, Fossil combines the best of both European and Japanese artistry by incorporating movements from both countries. It provides the brand with an advantage against Seiko, which has always used the Japanese style since it was founded.
In addition, the water-resistance of Fossil watches is on the low side, with the majority of models only being able to survive depths of 30 m. Thus, it is essential to wear them off while swimming or bathing.
As a result, Fossil watches have a standard build. The quality of their construction is neither tremendous nor low. For the price, they're about what you'd expect from a budget watch.
Seiko Vs Fossil: Best Selling Models
With a wide range of best-sellers, both companies have established themselves as household names. However, these are the most popular ones.
Seiko Men's SNE039 Stainless Steel Solar Watch
When it comes to a watch that's both simple and fashionable, Seiko Men's SNE039 is an excellent choice.
The watch is 37mm in diameter and 9mm thick. It has a stainless steel case that is of the highest quality. In addition, this watch includes scratch-resistant Hardlex crystal glass.
With a quartz movement, this watch is accurate and reliable.
Furthermore, new solar technology can take energy from all forms of light. Its battery lasts for almost a year without needing to be replaced, which is outstanding. While consuming less energy, this movement provides exceptional precision and stability.
In terms of cost, this solar-powered watch is offered at a relatively reasonable price, $150. You don't have to worry about the product's quality because of its inexpensive pricing.
Overall, this is an excellent watch for those looking for a simple timepiece that is stylish and functional.
[maxbutton id="2″ url="https://amzn.to/329ao27″ ]
Fossil Men's Minimalist Watch
With a modern look and historical inspiration, the Fossil Men's Minimalist Watch is an excellent timepiece. Users may pair it with any outfit, and it's versatile enough for any event.
This minimalist timepiece has a slimmed-down frame and a clear dial that exemplifies the minimalist concept. In addition to its 44mm case size, this timepiece sports a 22mm band as well.
With a steel case and a blue dial, this timepiece looks excellent. Because of the mineral crystal lens, it is scratch resistant. Also, it features a brown leather band with a buckle closure for a good fit.
The watch also has a three-hand analogue display powered by a quartz mechanism. In addition, it's waterproof up to a depth of 150 feet.
In general, it is a handsome, trustworthy, and accurate wristwatch. No doubt, this watch is a worthwhile purchase.
[maxbutton id="2″ url="https://amzn.to/30GtTOT" ]
Seiko Vs Fossil: Pricing
Seiko:
Seiko offers a wide range of high-quality wristwatches at a variety of price points.
Simple quartz watches usually cost less than $50. Furthermore, their modern solar and kinetic wristwatches cost roughly a couple of hundred dollars, while high-end Astron and Grand Seiko watch usually cost the most.
But overall, Seiko's wristwatches are a sensible investment because of their high quality and long-term value.
Fossil:
In terms of price, a watch made by Fossil is less expensive than a Seiko timepiece on average. Their watches are available in a wide range of price points, from low-cost to high end.
The average price of a well-made Fossil watch with all the essential functions is $100 to $150. While a typical Seiko watch costs around $200,
The most affordable are dive-inspired and minimalist timepieces, which often cost less than $100. On the other hand, casual and chronograph watches are more expensive, costing between $100 and $200.
Apart from them, smartwatches can set you back as much as $300 for a single piece of wearable technology.
Thus, it is evident from the price comparison that Fossil has a strong advantage in this area. It's because the brand's affordability has been a critical component in its development.
Hence, Fossil is the best option if you are looking for high-quality timepieces at a reasonable price.
Seiko Vs Fossil: Warranty
Seiko:
Seiko features a two-year warranty period that lets clients receive free repair or adjustment services. Manufacturers believe this guarantee period includes service for any problems with the timepiece's movement, casing, and metallic band. Except for this, it does not provide any guarantee.
Customers, however, should keep in mind that this guarantee is only valid if the watch is purchased from an authorized source.
Fossil:
Fossil offers a two-year warranty on all of its timepieces. This policy addresses material and manufacturing flaws.
Remember
The warranty does not cover issues with the battery, case, crystal, or strap.
Furthermore, the warranty is also invalid if the watch is harmed due to an accident, negligence, illegal service, or any causes other than material or manufacturing defects.
Seiko Vs Fossil: Which Brand is better?
Each brand has a few benefits over the other, but they both appeal to a target audience. Let's examine the options more closely to discover which one is the better choice.
Seiko:
Elegant and aesthetic designs
The infinite number of promising looking watches
Best Quartz Movement
Eco-friendly solar-powered technology
Good value for the price
Two Year manufacturer's warranty
Fossil:
Stylish and trendy designs
It produces a wide range of watches for all types of occasions, tastes, and preferences.
Best for the younger audience
Use both Quartz and Swiss Movements
Affordable prices
It offers a warranty of two years
Final Verdict
We hope that this Seiko Vs Fossil comparison has helped you narrow down your choices. It isn't easy to pick between these two brands because both specialize in making high-end timepieces.
Seiko is known for its innovation, durability, and elegance, whereas Fossil is recognized for its fashion watches. If you are looking for reliability, Seiko's timepieces will never let you down. On the other hand, Fossil has a great variety if you're searching for a statement timepiece.
So, the choice is ultimately yours!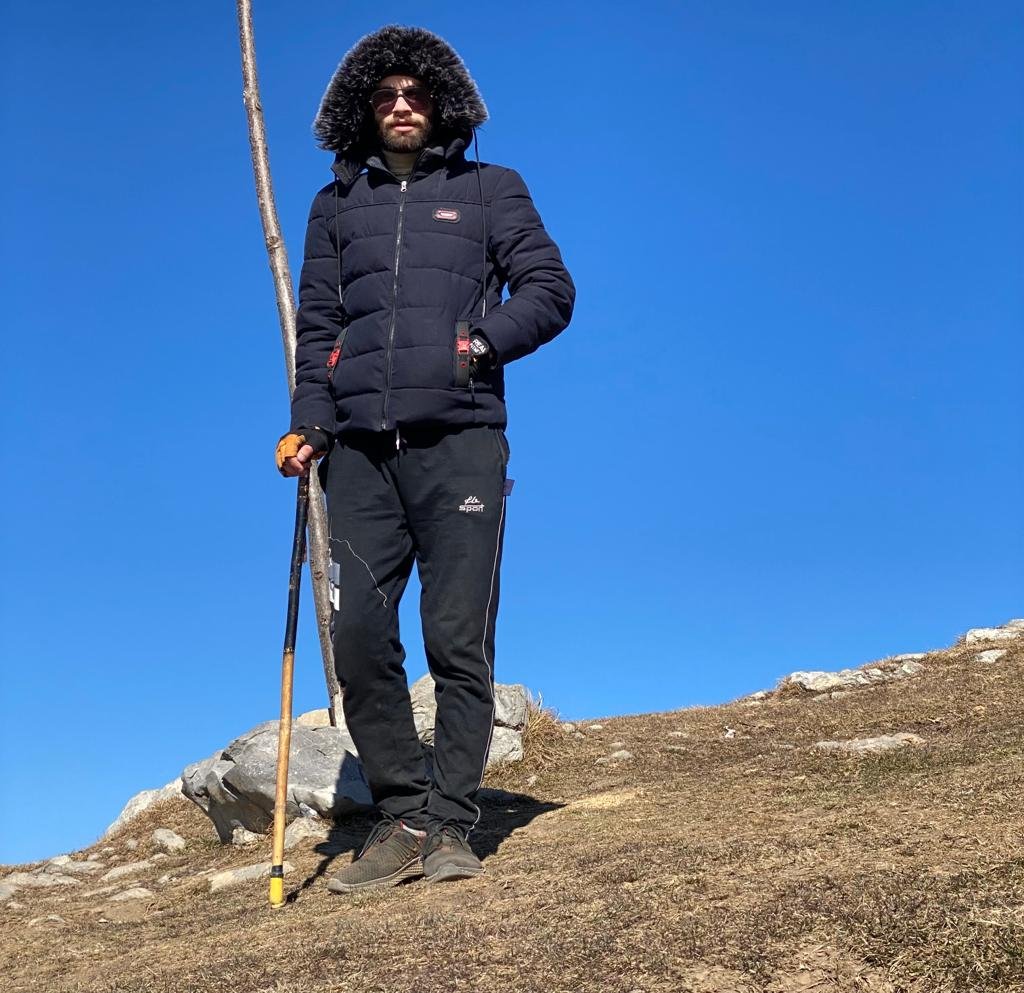 Hi, I'm Saad Dastagir. I'm a tech and fitness enthusiast who loves writing about smartwatches and fitness trackers. When I'm not testing out new gadgets, you can find me out on a hike or exploring new adventures. My passion for technology, fitness, and the great outdoors has led me to create a platform where I can share my experiences, insights, and reviews on the latest gear.