No doubt, Samsung is one of the biggest names in the watchmaking industry, producing high-quality smartwatches. Released in 2018, Samsung's Galaxy Watch 3 is the company's most advanced smartwatch to date. It offers a larger storage capacity, a more compact and sleeker design, and more health tracking functions, such as ECG and blood pressure monitoring.
The Galaxy watch 3 is available in two sizes, 41mm and 45mm, and both sizes are available in LTE and Bluetooth variants. Both models have stainless steel casings, but for the first time, Samsung has released a titanium model of Galaxy Watch 3, which is only available in 45mm and Bluetooth versions.
Both titanium and stainless steel variants share the same features, except for slight differences in durability, pricing, and color options.
However, many people are confused about getting a Titanium or stainless steel watch. To assist you, we've compiled this comparison of Samsung Galaxy Watch 3 titanium vs stainless steel so you can better understand the differences between the two.
Related Posts:
Samsung Galaxy Watch 4 Titanium Vs. Stainless Steel: Full Specifications Comparison Table
Specs
Samsung Galaxy Watch 3

(Titanium)

Samsung Galaxy Watch 3

(Stainless Steel)

Device type
Fitness/ Classic smartwatch
Fitness/ Classic smartwatch
Gender
Unisex
Unisex
Models
Bluetooth only, LTE
Bluetooth only, LTE
Price
$229.95
$132.59
Release Date
September 2020
September 2020
Physical Dimensions
Dimensions
44.4 x 43.3 x 9.8 mm
40.4 x 39.3 x 9.8 mm
Weight
30 g (excluding straps)
26 g (excluding straps)
Shape
Circular
Circular
Case Material
Armor Aluminium
Armor Aluminium
Strap Material
Fluoroelastomer, Hybrid leather
Fluoroelastomer, Hybrid leather
Strap Size
22mm
20mm
Display Type
Super AMOLED, Full Color
Super AMOLED, Full Color
Display size
1.4 inches
1.4 inches
Display resolution
360 x 360 pixel
360 x 360 pixel
Water Resistance
5 ATM
5 ATM
Pixel Density
346 PPI
346 PPI
Custom Watch Faces
Yes
Yes
Human Interface Input
Touch screen, Physical rotating bezels
Touch screen, Physical rotating bezels
Always-On
Yes
Yes
Body
Shape
Circular
Circular
CASE MATERIAL
Titanium
Stainless Steel
Strap Material
Stainless Steel
Leather
Bezel Material
Ceramics
Stainless Steel
Strap Size
22 mm
22 mm
Colors
Black
Black, Silver
Dimensions
46.2 x 45 x 11.1 mm
46.2 x 45 x 11.1 mm
Weight
43 grams
53.8 grams
Durability Test
MIL-STD-810G
MIL-STD-810G
Memory
RAM
1 GB
1 GB
Internal Storage
8 GB
8 GB
Sensors
Accelerometer
Yes
Yes
Barometer
Yes
Yes
Altimeter
Yes
Yes
GPS
Yes, GPS/GLONASS/BEIDOU
Yes, GPS/GLONASS/BEIDOU
ECG
Yes
Yes
Thermometer
No
No
Ambient Light
Yes
Yes
Gyroscope
Yes
Yes
Battery
Battery capacity
340mAh
340mAh
Type of battery
Non-removable Li-ion battery
Non-removable Li-ion battery
Usage
Regular: 2 days

Standby: 5 Days +

Regular: 2 days

Standby: 5 Days +

Solar Power
No
No
Charging time
1-2 hours
1-2 hours
Fitness Tracking Features
Advanced sleep tracking
Yes
Yes
Heart rate monitoring
Yes
Yes
Blood oxygen
Yes
Yes
Blood Pressure
Yes
Yes
ECG
Yes
Yes
Calories tracking
Yes
Yes
Floors climbed
Yes
Yes
Menstrual cycle tracking
Yes
Yes
Stress tracking
Yes
Yes
Sports apps/modes
Yes, 39 Preloaded apps
Yes, 39 Preloaded apps
Onscreen Workout
No
No
Fall Detection
Yes
Yes
Other Features
Microphone
Yes
Yes
Audio
mp3, mp4
mp3, mp4
NFC
Yes
Yes
Loudspeaker
Yes
Yes
Bluetooth Music
Yes
Yes
Camera Control
No
No
Samsung Galaxy Watch 3 Titanium Vs Stainless Steel: What's the Difference?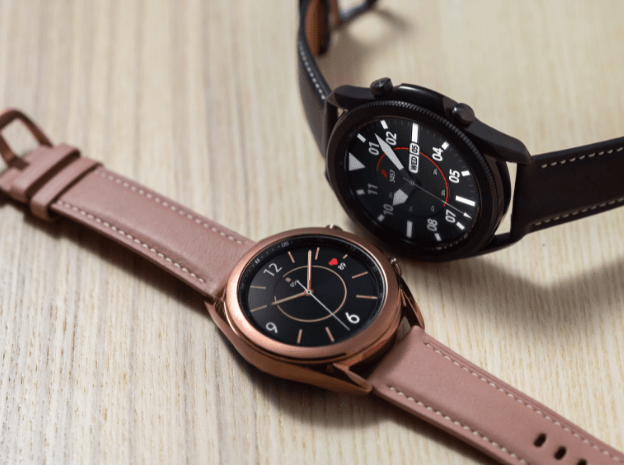 It's worth noting that the Galaxy Watch 3 in Titanium and Stainless Steel have the exact dimensions and functionality as the regular Galaxy Watch 3.
Following are the main differences found in both models of Titanium and stainless steel:
1.

Durability – Titanium is more durable than Stainless Steel
There is a noticeable difference between the quality of the two versions, with Titanium being a more durable option. Titanium is three to four times stronger than stainless steel, giving it a slightly longer life expectancy.
Additionally, you should be aware that Titanium's oxide layer protects the material from rusting and prevents it from interacting with human skin. Thus, for those who suffer from allergies to nickel, Titanium is a better option than stainless steel, which often contains nickel in its metal alloy.
2.

Strap material
The titanium version of the Samsung Galaxy Watch 3 comes with a strap made of stainless steel, while its stainless steel model offers a leather strap. Plus, you can interchange the straps with leather, silicone, or stainless steel according to your preferences.
3.

Weight – Titanium is lighter than Stainless Steel
Both variants are incredibly light and comfortable to wear for extended periods. Titanium-built Samsung Galaxy Watch 3 is considered more lightweight than stainless steel. It weighs 43 grams as compared to 53.8 grams of stainless steel.
Also, if you replace the stainless steel strap of titanium models with leather and silicone, you will reduce the weight of the Titanium model.
4.

Colors Availability
Samsung Galaxy Watch Active 3 with titanium build is available in only black color. On the other hand, the stainless steel variant is available in black and silver.
5.

Price – Stainless Steel model is cheaper than the Titanium One!
Titanium is more expensive than stainless steel, but it lasts longer and is more resistant to corrosion. The stainless steel Samsung Galaxy Watch 3 costs $132.59, and the titanium model costs $229.95. It means that if you want a more durable titanium model, you'll have to pay an extra $90 to get the benefits of its long lifespan.
Overall, aside from the minor differences in durability, weight, and price, the Galaxy Watch 3 is identical in every way. It features a similar display, fitness monitoring features, activity tracking sensors, and even battery life.
Samsung Galaxy Watch 3 Titanium Vs Stainless Steel: Which Should You Buy?
All in all, it's up to you, what you want, and how much money you have. There is a $95 difference between the Titanium variant and the Stainless Steel model for the 45mm size.
With that in mind, Titanium is an excellent smartwatch option if you've got the money to spare, but if not, then stainless steel will still be a perfect choice because it's tough and long-lasting.
Hopefully, you found this article informative and helpful in making an informed decision. Please feel free to ask any query in the space provided below.
Thank You!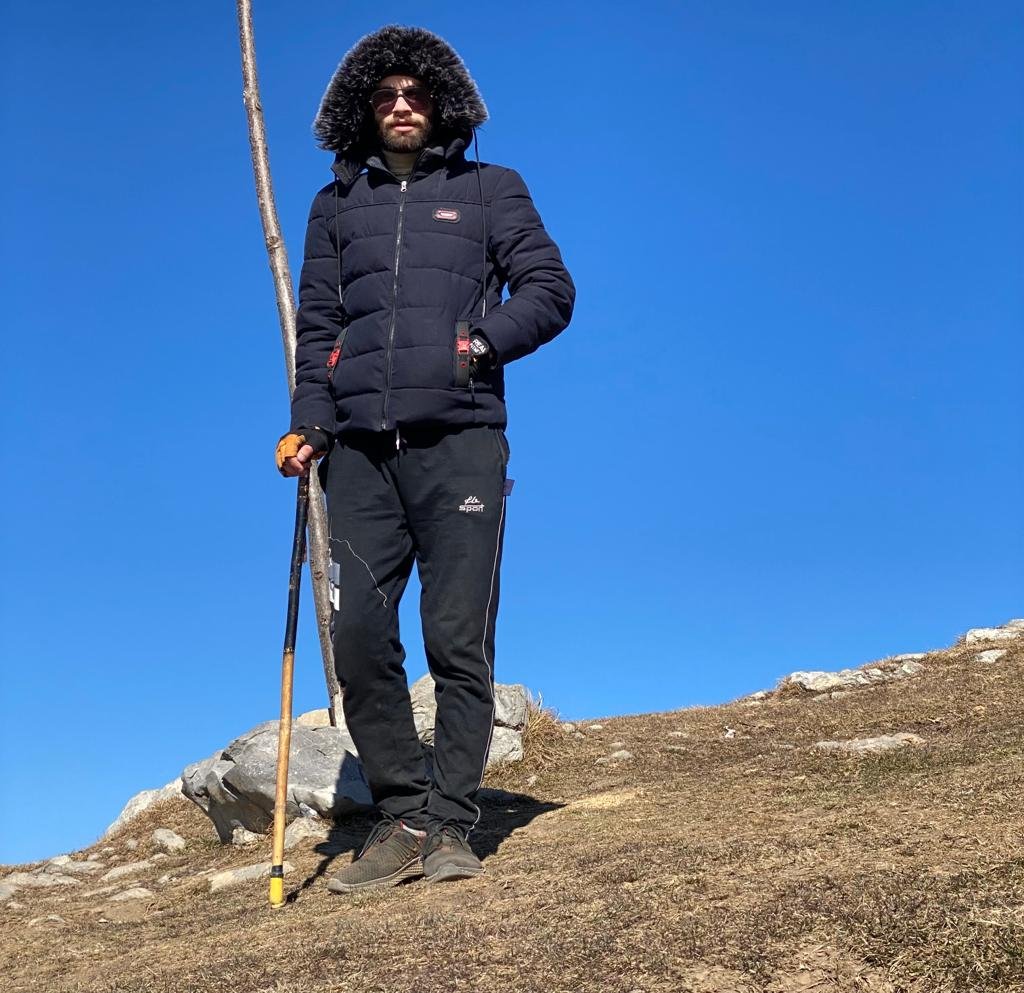 Hi, I'm Saad Dastagir. I'm a tech and fitness enthusiast who loves writing about smartwatches and fitness trackers. When I'm not testing out new gadgets, you can find me out on a hike or exploring new adventures. My passion for technology, fitness, and the great outdoors has led me to create a platform where I can share my experiences, insights, and reviews on the latest gear.