Do you love to listen to music any time of the day? An Apple Watch provides a convenient way to listen to playlists and albums created on your iPhone. It's one of the alternatives to the iPhone for playing music.
But how can you listen to your favorite music on your Apple watch speaker?
Don't worry. With the Apple Watch, you may adjust your music collection and listen to Apple Music through the speaker., but It depends on the model and OS version of your Watch.
If it's the series 3 or later version of the Apple watch, a built-in speaker is already there, but if it's not, there are several alternatives. Let's see how to play music on Apple watch speaker.
How To Play Music On Apple Watch?
Apple watches have built-in speakers, but they do not come with great audio quality. So, listening to music from an Apple watch with alternative speakers or headphones is preferable. Here are the several methods to play sounds on Apple watch;
1- Play Music On Your Apple Watch Speaker
If you think about "how to play music on an Apple watch speaker", Here are the steps to follow;
Open the Music app from the Apple watch.
Select the Apple Music playlist or music you want to listen to.
Now tap "play" to start the music.
Moreover, you can use third-party apps, like Pandora, Youtube, Shazam and Spotify etc., to listen to music through the Apple watch.
2- Play Music On Apple Watch through Apple Radio
Listening to Apple Radio stations is available with an Apple Watch Series 3 or later models.
Tap the Apple Music icon on the home screen to start playing music.
Swipe between the Apple Music 1 radio station's station thumbnails to hear the current live broadcast or press the station to listen directly.
You'll need Siri's help if you want to use Apple Radio to listen to custom radio stations.
You can play one by telling Siri, "Hey Siri, play my radio station" if you have an Apple Watch.
The channel then automatically starts playing on your Apple watch.
3- Play Music On Apple Watch Via iCloud Music
Instead of synchronizing each device separately, Apple Music members may sync their music to iCloud and play it on an Apple Watch Series 3 or later.
Start by opening the iCloud Music Library option from the drop-down menu under Apple Music settings on your phone.
You'll be prompted to choose whether to retain your music or delete it and add new music.
Choose Keep music as your preferred choice. You may also access this via the iTunes menu.
On your Windows computer, launch iTunes and choose Preferences.
To see all the music synced with your phone, open the Music app on your Apple Watch and choose a category to play.
4- How To Play Music From Your Apple Watch On Wireless/ Bluetooth Headphones And Speakers
To ensure the quality sound of your Apple watch, play the music by connecting to the speakers or AirPods. Follow these instructions to play music from the Apple Watch on wireless/ Bluetooth headphones or speakers.
On your Apple Watch, launch the Music app.
Find the desired song or playlist and click on it.
To play the song, tap the "Play" button.
Connect your Apple Watch through Bluetooth to your speakers or wireless/ Bluetooth headphones.
To Connect With Speakers
Ensure they are in pairing mode and then
Press the Bluetooth icon in the "Control Center" on your Apple Watch.
From the list of available devices, choose your speakers.
To Connect With Wireless Headphones
Put them in pairing mode first.
Then open the "Settings" app.
Pick "Bluetooth" and choose the headphones from the list of compatible devices.
Once connected, you may change the volume and skip music by using the Digital Crown or tapping on the screen.
Can You Play Songs With An Apple Watch speaker?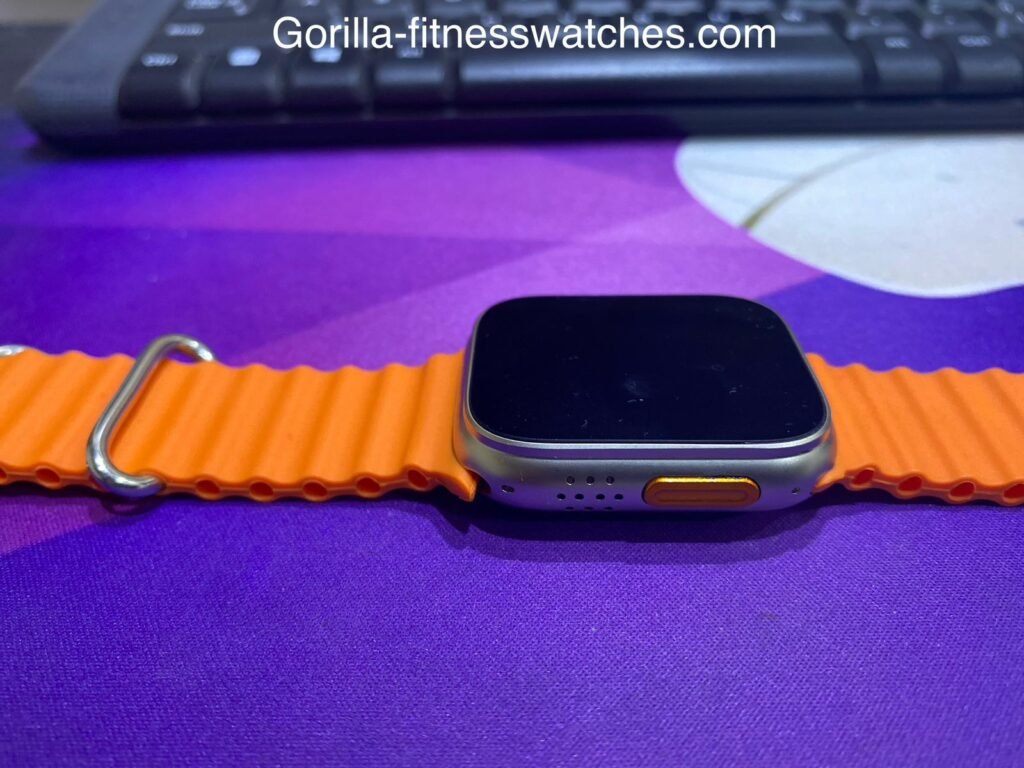 Yes, you can play music on the Apple Watch speaker. A built-in speaker and Music app on the Apple Watch lets you listen to music saved or streamed through Apple Music.
However, the old models were not compatible with listening to music using speakers on the Apple watch. But after the newest series, like series 3 or later, Apple added a built-in speaker to listen to music without any problem.
Still, speakers are not as good at providing top quality and loud music, so connecting the Apple watch with Bluetooth or AirPods is recommended.
Can Apple Watch Play Spotify Without a Phone Nearby?
Yes, if you have an Apple Watch with a cellular connection and a Spotify Premium membership, you can play Spotify on your Apple Watch without a nearby phone.
You may stream music from Spotify straight to your Apple Watch with a cellular connection without a nearby phone. However, you must have a nearby iPhone to stream music from Spotify to the Apple Watch without cellular access.
How To Check If Speaker Of Apple Watch Is Working?
If you want to know whether your Apple watch speaker is working or not and wondering that "how to test the Apple watch speaker", follow the steps below;
Launch the Settings app.
To scroll down to "Sounds & Haptics," use your finger to swipe or spin the Digital Crown (the rounded button on the edge of the Watch).
Aim for, say, 50% for the Alert Volume.
The volume of the warning may be changed by tapping the speaker icons.
If you can listen to music, your watch speaker works properly. If not, then try contacting Apple support.
How Do You Listen To Music Offline On Apple Watch?
If you want to listen to music even if there's no internet access; follow these steps to make it possible;
Open the "Music app" from the Apple Watch.
Select Library.
To locate the music you wish to download, tap Playlists, Artists, or Albums.
Tap the desired song or album.
Tap on the three dots.
Select Download.
You may now download the music to your Apple Watch and listen to it offline.
Listening To A Podcast Through Your Apple Watch Speaker: This Is How You Do It
Apple Watch has launched the podcast app, which means you can easily listen to podcasts without an iPhone.
Follow these steps to listen to a podcast on your Apple Watch speaker:
On your Apple Watch, launch the "Podcasts app".
Find and choose the podcast you want to hear.
Click "Play" to launch the podcast.
To change the volume, press the screen or use the Digital Crown.
If there are any accessible options, you may also hit the "Airplay" button to switch to another audio output device.
How To Use Spotify On Apple Watch: How To It Set Up, Offline Playback And More
Spotify is the best app for listening to music on Apple devices. Here's how to play music from Spotify on an Apple watch;
First, download the Spotify app.
Open the Apple Watch App from your iPhone.
Now select my watch tab.
Search Spotify and download it by clicking on install.
Open the Spotify app.
Choose an album or playlist on your Watch by tapping Your Library.
Click the Device menu in the lower right corner of the music player screen.
Choose your Apple Watch from the list at the top of the streaming capability supported by your Watch (there is a "Beta" tag in front of the watch name).
The same steps will be followed to play offline, like downloading music from Spotify and then playing it afterwards at any time.
Why Won't My Apple Watch Show My Music Playing?
When listening to music or podcasts, the "Now Playing" symbol would often show at the top of the screen in earlier iterations of the watchOS.
Apple, however, opted to remove the icon with watchOS 9, and as a result, the app that is now playing audio may be found at the top of the Dock.
Conclusion
Apple watches are a convenient way to use many iPhone features without an iPhone nearby. You can receive calls and messages, listen to your favourite music and many more. But "does Apple watch have a speaker". And can you play music on Apple watch speakers?
Don't worry; they also have speakers and can listen to music on Apple watch speakers. Above, we've provided all the related information required to help you out for listening to your favorite music on an Apple watch.
FAQS:
Can You Listen To Music On Apple Watch Without Headphones?
Yes! The most recent Apple Watch models have built-in speakers, beginning with Series 3 and beyond. It implies that you may listen to sounds, including music, without a speaker or headphones, using the Watch alone.
It is nevertheless advised to use Bluetooth headphones or AirPods for improved audio quality and a more private listening experience. Top of Form
How Do I Get My Apple Watch To Play Music Out Loud?
Many people ask; can Apple watch play music out loud? So, yeah, it does play. Follow these instructions to play music loudly from your Apple Watch:
Ensure that the software on your Watch is up to date.
1- Open the Apple Watch's Music app.
2- Select an album, playlist, or song to play your desired music.
3- Press the "play" button to begin the song.
4- Raise your wrist to start the display and ensure the audio is not muted.
5- Using the digital crown on the Watch's side, increase the volume.
6- The song will now be played loudly via the Apple Watch's built-in speaker.
Though it may not be as good as external speakers or bluetooth headphones, the Apple Watch's built-in speaker should still be enough for personal usage.
Can You Play Spotify Through Apple Watch Speaker?
Spotify Premium customers may stream podcasts, music, and audiobooks on Apple Watch and download them for offline use. Customers who subscribe to the free tier of the service cannot stream immediately or listen offline on their Watch. They can manage Spotify on other devices with the Watch.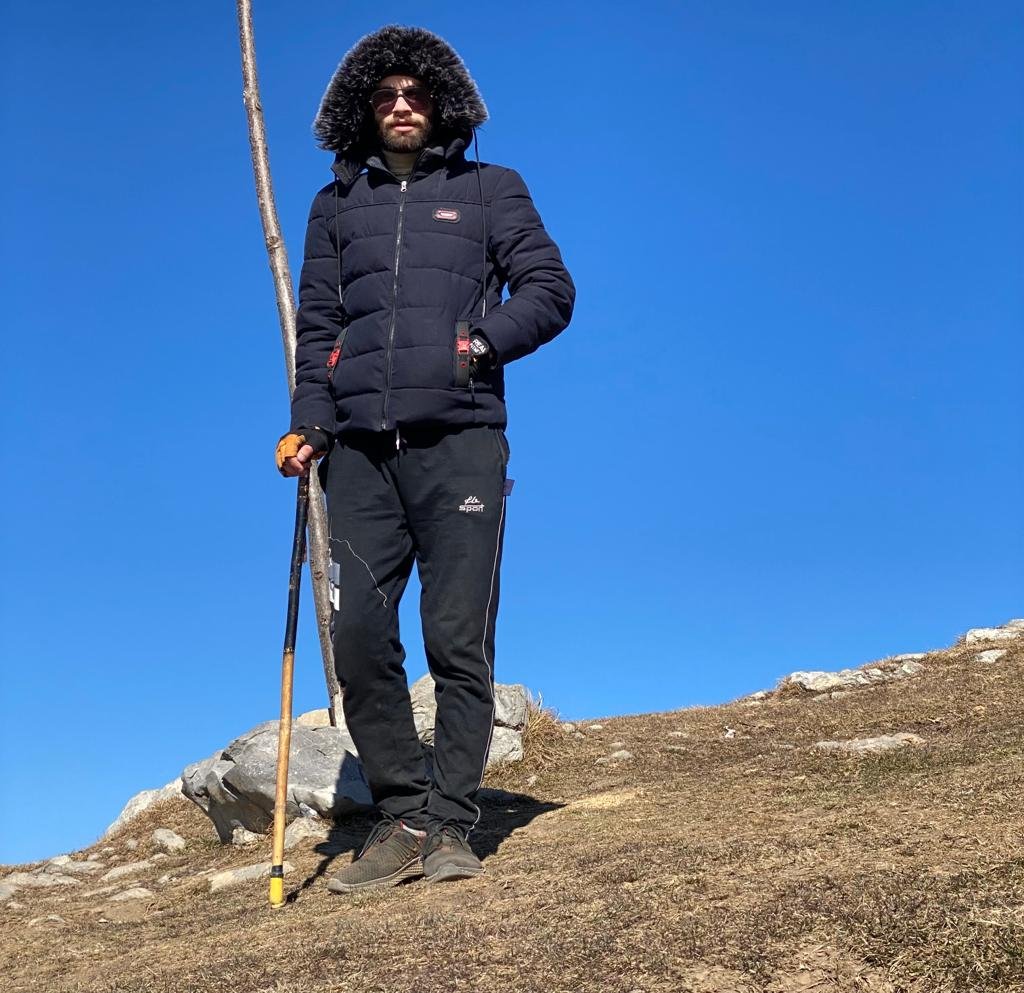 Hi, I'm Saad Dastagir. I'm a tech and fitness enthusiast who loves writing about smartwatches and fitness trackers. When I'm not testing out new gadgets, you can find me out on a hike or exploring new adventures. My passion for technology, fitness, and the great outdoors has led me to create a platform where I can share my experiences, insights, and reviews on the latest gear.