Oppo Watch 2 and Galaxy Watch 4 are both new flagship smartwatches with more advanced features. You will get LTE features, WearOS, advanced fitness tracking features, workouts, GPS, and more in both smartwatches.
Although most of the features are some in both smartwatches, there are still differences between their display, design, and other features.
Now the question is which one you should choose between Oppo Watch 2 VS Galaxy Watch 4?
In this article, we will discuss major differences between these two smartwatches so you can easily decide the best option.
Related Posts:
Oppo Watch 2 VS Galaxy Watch 4: Comparison
| | | |
| --- | --- | --- |
| Features | Oppo Watch 2 | Galaxy Watch 4 |
| Dimensions | 46.4 x 38.5 x 11.6 mm | 44.4 x 43.3 x 9.8 mm |
| Operating System | Wear OS | Wear OS |
| Weight | 35g | 30.3g |
| Water Resistant Rating | 5 ATM | 5 ATM |
| Display Size | 1.91" | 1.4" |
| Display Type | AMOLED | Super AMOLED |
| Resolution | 402 x 476 pixels | 450 x 450 pixels |
| CPU | Quad-core 1.7 GHz Cortex-A53 | Dual-core 1.18 GHz Cortex-A55 |
| RAM | 1 GB | 1.5 GB |
| Memory | 8 GB | 16 GB |
| Heart Rate Sensor | Yes | Yes |
| SpO2 Sensor | Yes | Yes |
| ECG App | No | Yes |
| Blood Pressure Monitoring | No | Yes |
| Battery Life | 16 days | 40 hours |
Oppo Watch 2 VS Galaxy Watch 4: Design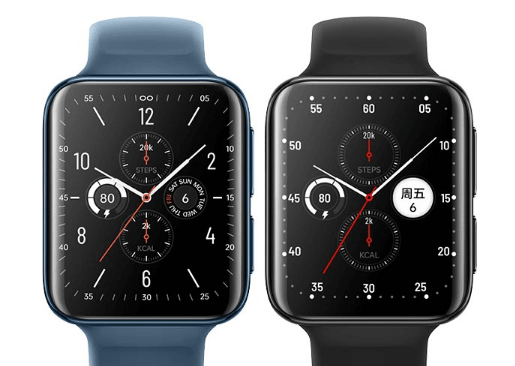 When it comes to design, you will see major differences between Oppo Watch 2 and Galaxy Watch 4. Galaxy watch series follow the same circular design that gives a more sporty feel than Oppo Watch 2. Similarly, Watch 4 comes with aluminum bezels that give more robust look.
On the other hand, Oppo has also done a great job in the design department, and you will get a 3D curved back design that makes your watch look good from different angles. The top-of-the-line look in Oppo Watch 2 makes it a more luxurious wearable. Like Galaxy Watch 4, this watch is also packed in an aluminum frame.
Regarding durability, Galaxy Watch 4 wins the race as it offers Gorilla Glass DX+, which comes in top-end Garmin wear. Similarly, you will get a 50-meter water-resistant rating on both smartwatches.
The extra feature that I love in the Galaxy watch 4 design is the rotating bezel, the same thing you have seen in Galaxy watch 3. These rotating bezels allow you to navigate the menus and look for apps easily.
In both smartwatches, you will get two side buttons that help you handle different functionality.
Overall, Oppo Watch 2 looks slimmer and gives an elegant feel, whereas the Galaxy watch 4 gives a sporty feel and looks durable.
Oppo Watch 2 VS Galaxy Watch 4: Display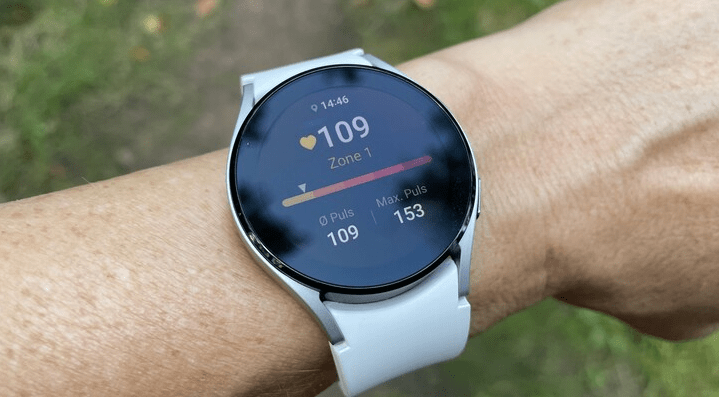 In the display department, both smartwatches give the best performance. However, Opposition Watch 2 has an extensive display of 1.91" that allows you to read the dial easily. In contrast, in Galaxy Watch 4, you will get a 1.4" display which is also convenient to read.
There is an AMOLED display in both wearables, but Galaxy Watch 4 gives super AMOLED that looks more crispy and vibrant.
When it comes to screen resolution, both watches have similar screen resolution; in Galaxy Watch 4, you will get 450 x 450 pixels, while Oppo Watch 2 offers 402 x 476 pixels screen resolution.
I love Oppo Watch 2 because of its smooth refresh rate and sizeable vibrant display.
Oppo Watch 2 VS Galaxy Watch 4: Operating System and Performance
Luckily, Galaxy Watch 4 and Oppo Watch 2 feature Wear OS that gives a more easy-to-use interface, and other settings are easy to do. In these Wear OS watches, you can access Google assistant, making your life much easier.
Under the hood, Galaxy Watch 4 offers 1.5GB of RAM, whereas Oppo Watch 2 has 1 GB RAM. You will get next-level smooth performance on Galaxy Watch 4 because of the latest Cortex-A55; there is no lagging on the watch. On the other hand, Oppo Watch 2 offers Cortex-A53, a powerful processor.
Oppo Watch 2 VS Galaxy Watch 4: Battery Life

You can't expect a long-lasting battery in Wear OS watches, but Oppo Watch 2 breaks the limits giving an extra long-lasting battery. The new Oppo Watch 2 comes with a 510 mAh battery that lasts for 16 days in smartwatch mode, whereas in mortal use, this watch lasts for 21 days which is fantastic.
On the other hand, Galaxy Watch 4 doesn't have such a powerful battery. It has 361 mAh of battery lasting for 40 hours in smartwatch mode. I think Galaxy watches need a lot of improvements to extend battery life.
Oppo Watch 2 VS Galaxy Watch 4: Price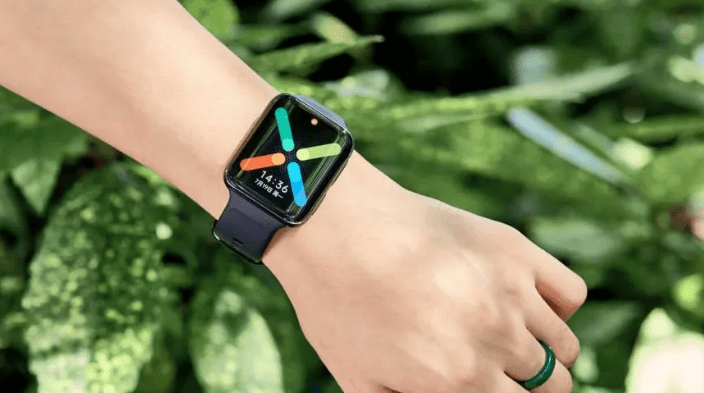 Price is one of the essential factors when choosing something. Both Oppo Watch 2 and Galaxy Watch 4 fall in the mid-range watch category. And there is not a much bigger price difference between these two flagship watches.
The Galaxy Watch 4 comes in two different variants: Galaxy Watch 4 and Galaxy Watch 4 classic, both of these two variants are available in LTE and Bluetooth models. The price differs from mode to mode. Galaxy Watch 4 price starts from $200 and ends at $349.
Whereas Oppo Watch 2 costs you $200, similar to the Galaxy watch 4 Bluetooth variant.
Oppo Watch 2 VS Galaxy Watch 4: Fitness Features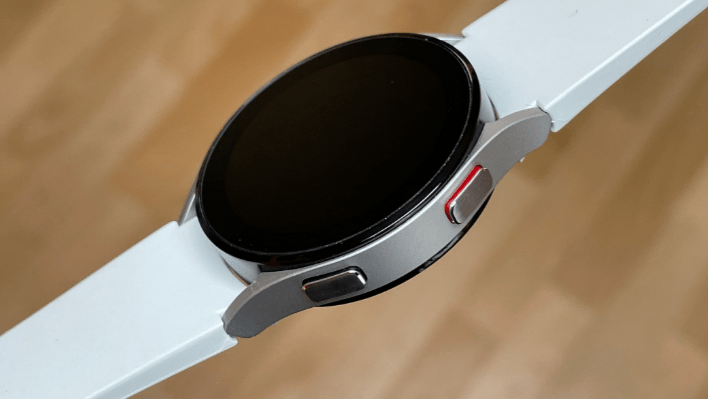 Tracking fitness routines is one of the essential things every smartwatch owner does. But how efficiently and effectively you can track your fitness routine is dependent on your smartwatch. Luckily both Oppo Watch 2 and Galaxy Watch 4 offer tons of health and fitness tracking features.
Oppo Watch 2 can measure your heart rate via its upgraded optical sensor. It can also track your sleep, SpO2, calories burn, and different outdoor sports.
The 5 minutes routine feature in this smartwatch helps you wake up, activate your body, burn fat, or get ready for bed. You will also get breathing exercises that help you reduce your stress and keep calm.
You can also sync your watch with the HeyTap health app to get a more detailed view of your daily fitness.
On the other hand, Galaxy has done a great job in the health tracking department. You will get the last bioactive sensor that measures your body composition (body fat, skeletal muscle, body water, and more).
Plus, you will also get some premium health features like ECG tracking and blood pressure tracking that help you keep an eye on your major health concerns.
Moreover, advanced sleep monitoring, calorie counters, step counter, stress tracking, etc. Galaxy Watch 4 is also packed with a SpO2 sensor that monitors your blood oxygen levels to track the overall wellness of your health during different activities.
Overall, Galaxy Watch 4 looks like a more updated fitness tracker than Oppo Watch 2, as it offers some advanced fitness features like blood pressure tracking and ECG.
Oppo Watch 2 VS Galaxy Watch 4: Other Features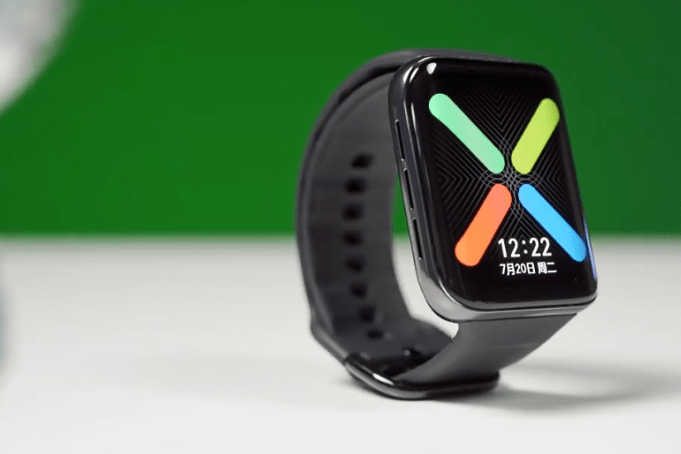 As a smartwatch, both Oppo Watch 2 and Galaxy Watch 4 offer some smart features that make your life easier. First of all, both smartwatches offer built-in GPS to track your routes and provide navigation. With built-in GPS, you don't need to bring your phones with yourself while outdoor sports, these watches automatically track your speed, distance cover, and routes.
There is a built-in speaker and microphone in both smartwatches so you can answer calls directly from your wrist. Just like Galaxy watches, this time, Oppo has also introduced LTE connectivity so you can make calls with any smartphone connection.
Both smartwatches are powered by Wear OS so that you will get all the essential Google apps. There are tons of apps to explore on Google play to get things done faster. Similarly, the NFC feature on both smartwatches helps you quickly make payments from your wrist.
When it comes to internal storage, Galaxy Watch 4 gives 16GB of internal memory, and Oppo Watch 2 comes with 8GB of memory. You can also stream music from both smartwatches using Spotify or Deezer app.
Oppo Watch 2 VS Galaxy Watch 4: Which One You Should Buy?
If you have read the above comparison guide, you can now decide which smartwatch you should go for. Oppo Watch 2 is the best option if you want a good-looking smartwatch with a long-lasting battery and slim design.
But if your concern is health, the Galaxy Watch 4 might be a good option as it offers many health-tracking features like ECG and blood pressure monitoring. But when it comes to battery, Galaxy Watch 4 lacks performance. Now it's up to you which smartwatch you want to pick.