Michael kors is one of the best award-winning womenswear brands. The brand started launching smartwatches that are much more expensive. Their prices are high, but in reality, Michael kors smartwatches have excellent fitness tracking capabilities.
People always tried to find out the difference between Michael kors smartwatches and Apple watches, as most features are the same in both watches.
In the Michael Kors smartwatch series, most watches are powered by Google Wear OS, which makes them worth it. On the other hand, Apple Watches uses WearOS, which is only compatible with iPhones.
Michael Kors smartwatch VS Apple watch is a strong competition, and it isn't easy to find which smartwatch is best. After a few tests and observations, we have find some of the key differences between both brands. So let's have a look.
Related Posts:
Michael Kors Smartwatch VS Apple Watch: Design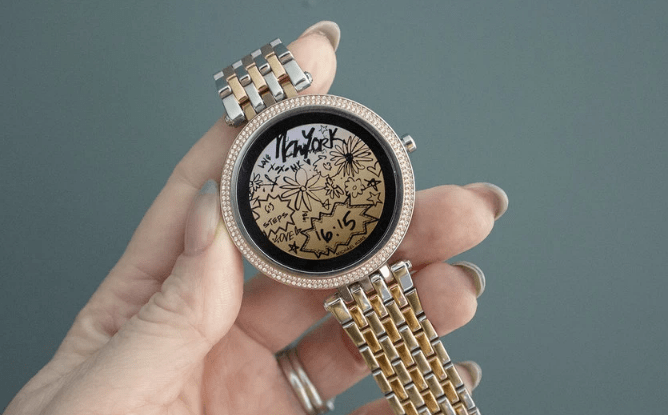 The design department is the only major difference between these two brands. Apple watches follow the same design in their whole series of watches. Michael Kors launches their smartwatch with some minor design changes.
Michael Kors
With the fashion focus products, Michael Kors launched more elegant smartwatches in the market. The brand also won the best women's wear award in 1999.
If you want stylish or attractive-looking smartwatches, Michael Kors is a brand for you.
The majority of the Michael Kors smartwatches come with circular dials, and the dials are beautifully decorated with diamonds.
Secondly, the best part of these smartwatches is unique color picking. You will notice that Michael Kors smartwatches have more attractive colors; even the brand also gives coloring in their stainless steel bezels.
Then there are straps, and the majority of Michael Kors smartwatches come with stainless steel straps, but few of them also have Silicon bands.
Because of the 50 meters water-resistant body, you can use Michael Kors smartwatch in the swimming pool and under the shower.
Another interesting thing I have noticed in these smartwatches is their attractive-looking watch faces. Unlike other smartwatches, Michael Kors offers more stylish and fully customizable watch faces which is a big plus.
Further, these smartwatches look very durable as they have Stainless Steel or Aluminum cases. Apart from formal routine, you can also use these watches for outdoor purposes, but not recommended for harsh environments.
Apple Watches
Apple watches are well known for their sporty look, and Apple follows the same design from the beginning. These watches are very famous among athletes and people with active lifestyles.
Currently, Apple watches are available in different finishes; stainless steel, aluminum, and titanium. These watches come with a 50-meter water-resistant body, just like Michael Kors.
The durability of Apple watches increases with every new flagship; currently, the Apple Watch 7 is the most durable in their family. But unluckily, their screens are pretty brittle and fragile, and you must protect their screen with a protector. But fortunately, you can repair or replace your Apple watches.
Further, these watches have a variety of straps; by default, there is a Silicon band, but you can replace them later. The big plus in Apple watches is their digital crown that allows you to control the watch's functionality.
Unlike Michael Kors smartwatches, Apple has a more bright and vibrant display that gives a more luxurious feel. And I think no other smartwatch can compete with the Apple watch display.
The other thing that makes Apple watches much more attractive is their flat base, which Michael Kors smartwatch lacks. Then you will notice that Apple watches are much more sleek and slim than Michael Kors smartwatches.
Michael Kors Smartwatch vs Apple Watch: Battery Life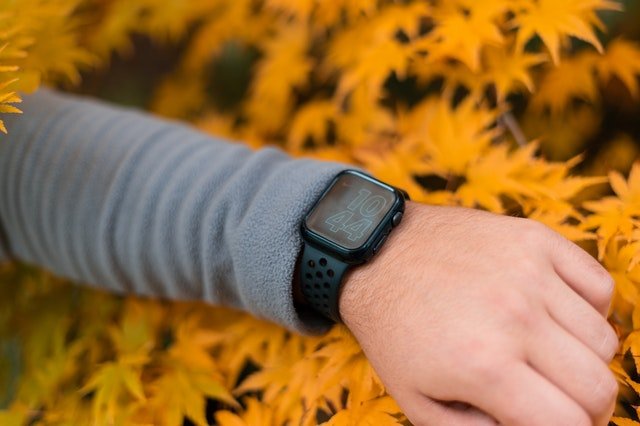 Wear OS powers Michael Kors Smartwatches, and this OS uses more resources to give smooth performance. The Competition between Wear OS and iOS is an old game, and both OS are powerful. But both OS are unable to offer long-lasting batteries.
High-efficiency smartwatches usually have short battery life, as these watches use sensors in real-time to show accurate stats. Battery life also depends on GPS connectivity, watch face, features you are using, etc.
When it comes to Apple watches, they offer 18 – 24 hours of battery life, which could be much better. But luckily, you will get fast charging support so you can recharge the battery in less than an hour.
On the other hand, average Michael Kors smartwatches come with 24 hours of battery life; they also offer low power modes that help to extend battery life.
The magnetic charger can charge up to 80 percent in less than an hour. Overall, both Apple watches and Michael kors Kors smartwatches have the same battery time.
Michael Kors Smartwatch VS Apple Watch: Price
Both Apple watches and Michael Kors fall in the high-end smartwatch category, and their price starts from $200. You will get the best value for money and never regret your investment in these brands.
If you want more high-value and premium features, you should go with their flagship models, which are more expensive than others.
The Apple Watch 7 price starts from $349 and ends at $779 for its Cellular model with Gold Milanese Loop.
On the other hand, Michael Kors Gen 6 is one of the most expensive smartwatches of the brand. Kors Gen 6 price starts from $350 and goes to $425 for its high-end version. However, both smartwatches have high prices, but their premium features will never lose your money.
Michael Kors Smartwatch vs Apple Watch: Performance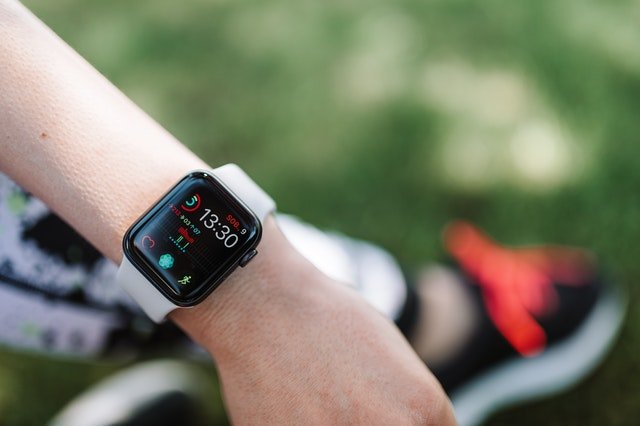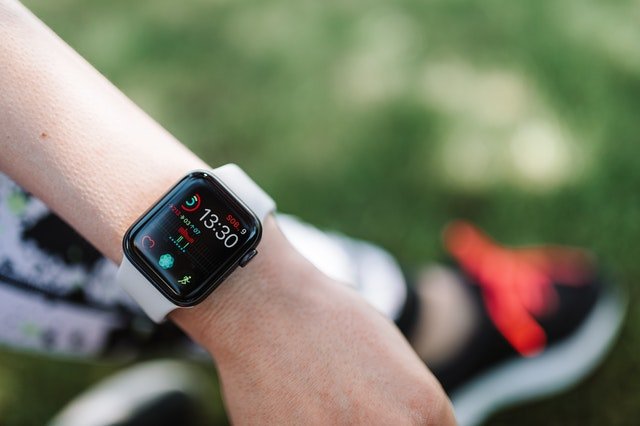 Performance might be an interesting debate between Wear OS and WatchOS watches. Both are more powerful competitors to each other.
The major drawback of WatchOS is that it's only compatible with iOS devices, whereas Michael Kors smartwatches (Wears OS platform) can be connected with both iPhones and Android phones.
Apple watches give more smooth performance than Michael Kors smartwatch. Michael Kors watches don't have much efficient resource management; that's why these watches may get stuck sometimes.
The good thing about Michael kors smartwatches is the large third-party app compatibility. So you can sync your fitness data with a lot of other apps, download entertainment apps, games, and more.
If you compare the GUI, Apple watches have many user-friendly and easy-to-read interfaces. You have a lot of watch faces available in Apple watches, whereas WearOS only has a limited amount of watch faces.
Michael Kors Smartwatch vs Apple Watch: Health Features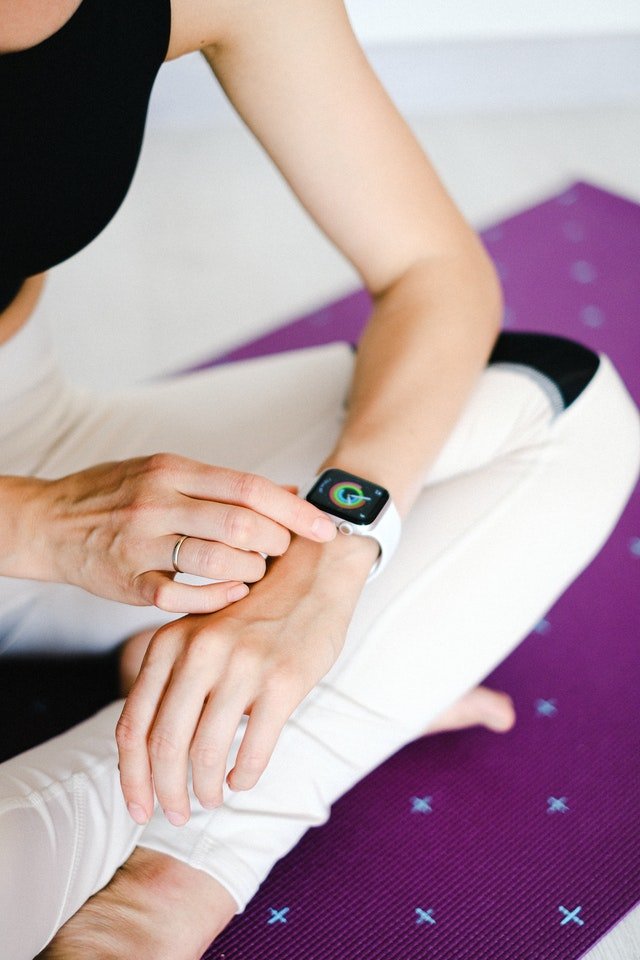 Health tracking features are just like pillar components in any smartwatch. People buy these smartwatches because of their fitness capabilities.
Luckily both Michael Kors and Apple watches are the best fitness tracker that allows you to keep an eye on your every single fitness activity. You can set your fitness goals, and both smartwatches will track these goals.
Michael kors smartwatches automatically track your lot of activities like running, cycling, walking, hiking, etc. These watches track your heart rate, calories burned, pace, speed, and distance, etc.
The Michael Kors high-end smartwatches like Gen 6 also offer a SpO2 sensor that tracks your blood oxygen saturation level during different activities. Apart from this, these smartwatches offer sleep tracking, real-time heart rate tracking, etc.
Unfortunately, Michael Kors smartwatches lack a blood pressure monitor and ECG app.
On the other hand, Apple watches always remain the number one fitness tracker. Because of insane fitness tracking capabilities, everyone prefers Apple watches.
These watches have revolutionary sensors that track your blood oxygen level, and you can also take ECG on the latest Apple watches, which is a big plus. Flagship Apple watches 7 also measure your blood glucose level, body temperature, stress, and more.
Apart from this health feature, Apple watches measure every activity more deeply, so you can check your weak points. Overall, if you compare the health-tracking capabilities of Michael Kors smartwatches with Apple watches, then the Apple watch will be the winner.
Michael Kors Smartwatch vs Apple Watch: Market Presence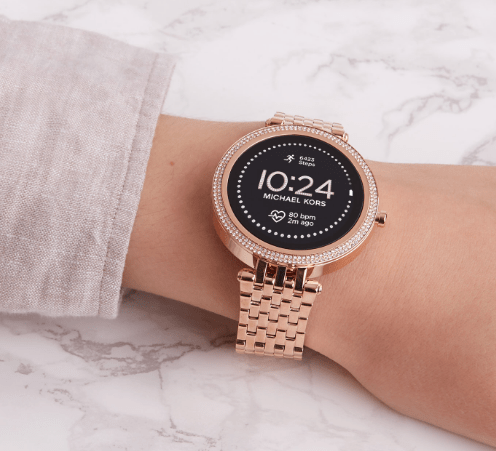 Apple is one of the fastest-growing brands, with a high market presence. After its launch, Apple watches sold like hotcakes because of Apple's credibility. The whole credit goes to Apple branding and marketing.
On the other hand, Michael Kors smartwatches have a slightly shorter market presence. This fashion focus brand launches only a limited number of smartwatches. But their regular watches are very famous and have high market demand.
Two Best Michael Kors Smartwatches
1- Michael Kors Women's MKGO Gen 5E
Michael Kors MKGO Gen SE comes with a unique color combination that looks perfect on every woman's wrist. The pinkish Aluminum case is covered with tiny diamonds that enhance the look of a smartwatch.
Wear OS powers Kors MKGO Gen 5E so that you can access all the Google products like Google Assistant, Google Pay, Google calendar, and more.
The display looks very vibrant and bright, and you will get some unique and attractive watch faces.
Compared to Apple watches, Michael Kors MKGO GEN 5E is pretty bulky. The silicone strap makes it a much more comfortable watch, and you can wear this smartwatch throughout the day without any uncomfortable experience.
Further, this smartwatch allows you to make calls and reply to texts directly from your wrist. There is no cellular connectivity. You have to connect your watch with your smartphone to make calls.
Fitness Features
Michael Kors MKGO GWN 5E is the best device to track your daily fitness goals. It comes with dozens of fitness tracking features that help you reach your fitness destination.
The most premium fitness feature in this watch is VO2 max that tracks the amount of oxygen in your body during exercise. The watch automatically tracks your steps, sleep, cardio level, and heart rate.
The upgraded sensors give more accurate and precise results. The sleep tracking feature in this smartwatch is just like Galaxy Watch Active 2, and it shows your REM, light sleep, and deep sleep.
2- Michael Kors Gen 6
Kors Gen 6 is the flagship watch that gives more advanced features. This is one of the best-looking smartwatches with a stylish look that attracts every eye.
Like other Michael Kors smartwatches, this one is also powered by Wear OS. The best part of this smartwatch is the Qualcomm 4100+ chipset that boosts its speed and performance to 30%.
The always-on display on this smartwatch looks more vibrant and has high pixels. Moreover, you will get thousands of unique and amazing watch faces to personalize your look.
Like Michael Kors MKGO Gen 5E, this smartwatch also allows you to answer calls and reply to the text. With built-in Google Assistant, you can do voice searches, check weather updates, control your smart home devices, set alarms, reminders, etc.
Fitness Features
In terms of health tracking, this Wear OS beauty lacks major features like ECG and blood pressure monitor. But it allows you to keep an eye on your heart rate, sleep, calories burned, and steps, etc.
The most premium feature in this smartwatch is blood oxygen saturation (SpO2); this feature measures your blood oxygen level during different activities.
Another interesting thing I have seen in this watch is deep data analysis. This smartwatch tracks your every activity more deeply and shows weekly/daily stats on your wrist.
Two Best Apple Watches
1- Apple Watch 7
Apple Watch 7 is the latest Apple flagship with tons of qualities and features. Like its predecessor, Apple Watch 7 follows the same design that looks more elegant and sleek.
The latest Apple Watch 7 has a 1.61″ OLED display with 430 x 352 of high resolution and 1000 nits brightness. You can easily view the dial under direct sunlight.
Secondly, you will get an on-screen keyboard that allows you easily type SMS. Apple Watch 7 has tons of watch faces with more unique designs so that you can change the dial face with your outlook.
Watch 7 comes with Titanium and Stainless steel cases that are much durable. With a 50-meter water-resistant body, you can track underwater activities, and this watch also tracks your heart rate underwater.
Apple has introduced the latest WatchOS 8.0 in this watch which runs on a fast Dual Core CPU to give a much faster performance. You will get 32GB of internal storage to store your data and songs.
Fitness Features
Apple Watch 7 is a fitness-focused smartwatch; whether you are interested in outdoor sports, workouts, gym, or cardio, this watch effectively tracks your every activity.
With the latest and powerful sensors, you can track your blood oxygen level accurately. The big plus in this watch is the ECG app, you can take your ECG any time, and the watch will automatically generate a pdf report on your phone.
Further, this watch offers advanced sleep-tracking tools, real-time heart rate monitoring, stress tracking, breathing exercises, and different sports modes.
Apple Watch 7
Excellent ECG App

GPS is very accurate

Comfortable

In-depth fitness tracking

Always-on Retina display
2- Apple Watch Series 6
There is not much difference between Apple Watch 7 and 6, except the Apple Watch 7 has a larger and vibrant display and smooth system performance. Apple Watch 6 This watch runs on the WatchOS 7 operating system, which is better than the Wear OS and other operating systems.
Watch 6 comes with a 1.78″ OLED Retina display with 324×394 pixels, so you can easily read the dial outdoors.
Thanks to its Sapphire crystal glass, it is a much durable watch. Because of its stainless steel frame and 50-meter water-resistant body, it can survive in harsh environments.
Like predecessors, the Watch 6 also comes in a Cellular variant that allows you to make calls and use the internet without connecting the watch with the iPhone.
The Siri voice assistant becomes more mature and smart with WatchOS 7, and now you will get a quick visual response. With advanced virtual assistants, you can ask different questions, give commands, ask Siri to identify a song, check the weather, and more.
Fitness Tracking Features
No doubt, Watch 6 is a fitness focus smartwatch with tons of health tracking features.
The standout feature in Apple Watch 6 is SpO2 that measures the oxygen saturation of your blood. You can say that this is the main fitness feature of the watch that indicates how well your respiratory and circulatory systems are during outdoor activities.
Thanks to its ECG app that helps you check your heart health at your fingertips, after checking ECG, the watch will give a PDF report. Under the hood, Apple Watch 6 comes with advanced sleep-tracking tools, outdoor and indoor sports modes, elevation tracking, and more.
In Apple Watch 6, you will see different types of activity rings and visuals that show the progress of your daily insights. Further, you can set goals on your Watch 6, and it will automatically track your every step.
Michael Kors Smartwatch VS Apple Watch: Final Words
Michael Kors and Apple watches are powerful watch brands with more common features. The big difference that we have seen is in their design.
In other departments like Fitness and battery life, Apple Watch VS Michael Kors watch battle proved that they don't have many differences.
The flagship Apple watches offers an extra ECG feature that Michael Kors smartwatches lack. Similarly, there is not a huge difference between their price tags. But unfortunately, Apple watches can't connect with Android phones, which is a major downside.
Further, both smartwatches allow you to make calls and reply to text directly from your wrist. The extra thing in Apple Watches is Cellular connectivity that makes them much power gadgets.
After reading the above article, I hope you understand which smartwatch is perfect for you. If you are a fashion lover, then Michael Kors is the right brand for you. For sports and outdoor fitness, nothing is best than Apple watches.
Hi! I am Saad Dastagir, an enthusiast of smartwatches and fitness trackers. This blog is created to bring my personal experience with smartwatches in front of you. Our team tests different types of smartwatches and fitness gadgets constantly and shares hands-on experiences with you.