Amazfit Bip U is currently one of the trendy fitness smartwatches on the market, while Mi Band 6 is also the current flagship of Xiaomi Mi Series.
There is no denying that the features and capabilities of both Mi Band 6 and Amazfit Bip U are great, but here we wanted to know which fitness tracker is best; Mi Band 6 or Amazfit Bip U?
In this guide, I will disclose some incredible facts and differences between these two wearable devices. Both Fitness trackers have innovative features and long battery life.
Both watches are made by Xiaomi and are invented to support your everyday activities and aid you to stay in shape. In addition, it will assist you in staying linked to notifications received on your cell phone.
But, as we'll see in this comparison of Amazfit Bip U Vs. Mi Band 6, there are several differences between these two.
In Xiaomi Mi Band 6 and Amazfit Bip U, there are more than one similarity. Both are of the same design and have several similar characteristics, including Bluetooth version and tracking activities.
| | | |
| --- | --- | --- |
| Features | Mi Band 6 | Amazfit Bip U |
| Display | 1.56″ AMOLED | 1.43" TFT |
| Sports Modes | 30 | 60+ |
| App | Mi Fit App | Zeep App |
| Weight | 12.8 grams | 31 grams |
| GPS | No | Yes |
| Protection | Scratch-resistant | Gorilla Glass 3 |
| Bluetooth | 5.0, LE | V5.0, LE |
| Sim | No | No |
| WiFi | No | No |
| Price | $42 | $47 |
| Battery Life | Up to 14 days | Up to 9 days |
Mi Band 6 vs. Amazfit Bip U: Design
As we mentioned, Xiaomi produces both wearable watches, whose designs are not significantly different. Except for a slightly curved Mi Band 6, both fitness trackers are rectangular.
The straps are comfortable in both devices, and your wrist wouldn't be irritating. In addition, both Xiaomi's wear is too light to wear; Mi Band 6 weighs 12.8g while Amazfit Bip U weighs 31g.
These fitness trackers share the same kind of features similarly under the hood. Both are built with 5 ATM water resistors that allow users to swim and shower without any risk. They can resist water for up to 50 meters for 10 minutes for swimming.
The Amazfit Band 5 comes in three colors: black, pink, and green for color availability. Mi band 6 is, on the other hand, available in various colors, such as black, blue, green, orange, rose, and yellow.
Mi Band 6 vs. Amazfit Bip U: Display
When it comes to display, the display size of Mi Band 6 is 1.56 inches. It enables you to see more in one look than the smaller 1.43 inches Amzafit Bip U display.
I like the colorful Mi band 6 display. Moreover, while a TFT display is available for Bip U, an AMOLED powered display is available for Mi Band 6. 
Hence, the TFT is not as colorful as AMOLED, but reading under sunlight is pretty much easier for you.
Mi Band 6 Vs. Amzafit Bip U: Battery life & Price
For me, the battery is worth considering while choosing any smartwatch.
For Mi Bands, battery life is never a problem, and that's entirely accurate for Mi Band 6, too. Mi band 6 battery life lasts up to 15 days, while bip U can last nine days. It is excellent to know that both watches enable you to go from one charge for several days.
Kudos to Xiaomi. You can afford these devices with the most excellent financial fitness tracker. There is a slight difference between the prices of both wearables.
Amazfit Bip U costs $47, which is quite affordable compared to other smartwatches with these features. However, Mi Band 6 offers three different versions at different prices, which are very reasonable.
Xiaomi Mi Band 6 (Chinese, NFC): $42

Xiaomi Mi Band 6 (Chinese, non-NFC): $35

Xiaomi Mi band 6 (Global, No NFC): $53
Mi Band 6 vs. Amazfit Bip U: Fitness Features
Now is the time to discuss the ability of both devices to track fitness. What's unique in Xiaomi's Mi Band 6 features? In Amazfit Bip U, what's additional functionality?
The only factor that makes a fitness tracker fully deserving is its fitness tracking features. You will never buy a fitness tracker that offers only a confined number of health tracking functions.
In terms of fitness tracking, Amazfit Bip U has several similarities with Mi Band 6; both devices can track sleep and heart rate, calories, and stress, as well as menstrual cycle tracking.
Xiaomi Mi Band6 includes a SpO2 sensor, which monitors the amount of hemoglobin carrying oxygen in your blood during each activity.
There is 24-hour activity monitoring in Xiaomi Mi band 6 and Amazfit Bip U, with a big sports difference. In Amazfit Bip U, there are more preset modes of sport than Mi Band 6, with only 30 sports modes, but I do not think this is a significant difference as no one usually uses all the modes properly.
In addition, PAI (Personal Activity Information) is also a new feature present in Mi band 6. It is a tracker that measures your stress and suggests a few focus exercises for stress reduction.
What is the Difference?
As I already said, these two fitness trackers are almost the same, but the Xiaomi Mi Band 6 offers a better battery efficiency and an optical heart rate sensor. The Mi Band 6 also has PAI functionality that is helpful to athletes.
In the Amazfit Bip U's defense, it's available in full sport modes of 60 plus and has the facility of GPS tracking. Mi band 6 also doesn't have built-in GPS and uses the localization services of your cell phone to monitor walking, running, cycling, etc.
But the Amazfit Bip U has one significant advantage compared to the Xiaomi Mi Band 6: Amazon Alexa Integrated. It allows users to ask all kinds of questions and even control connected smart home devices, set alarms, etc.
In the justification of Mi Band 6, Amazfit Bip U cannot make or receive phone calls and does not support third-party apps.
Moreover, the most noticeable difference between these two is that while Bip U is a smartwatch, Mi Band 5 is a smart band, not a smartwatch.
In addition, both smart trackers can display your phone's notifications, calendar, music control, and remote control. Many faces of the fitness tracker are also available and can also be customized by adding additional widgets.
Final words
So, for me, the Xiaomi Mi band 6 is the winner with excellent battery life and other features. There's no reason to choose the Xiaomi Mi Band 6 over Amazfit Bip U. Both contain outstanding parts and functionalities, and we all know that there is nothing perfect in this world. 
The only qualifying quality of the Mi band 6 is its more color options, but that doesn't say much. Sure, it's a bit cheaper too, but the difference is not that much.
Now, it's up to you to decide which band attracts you more as there is little difference from a budget point of view.
Finally, I hope you like this article, and it helps you decide which fitness tracker is best.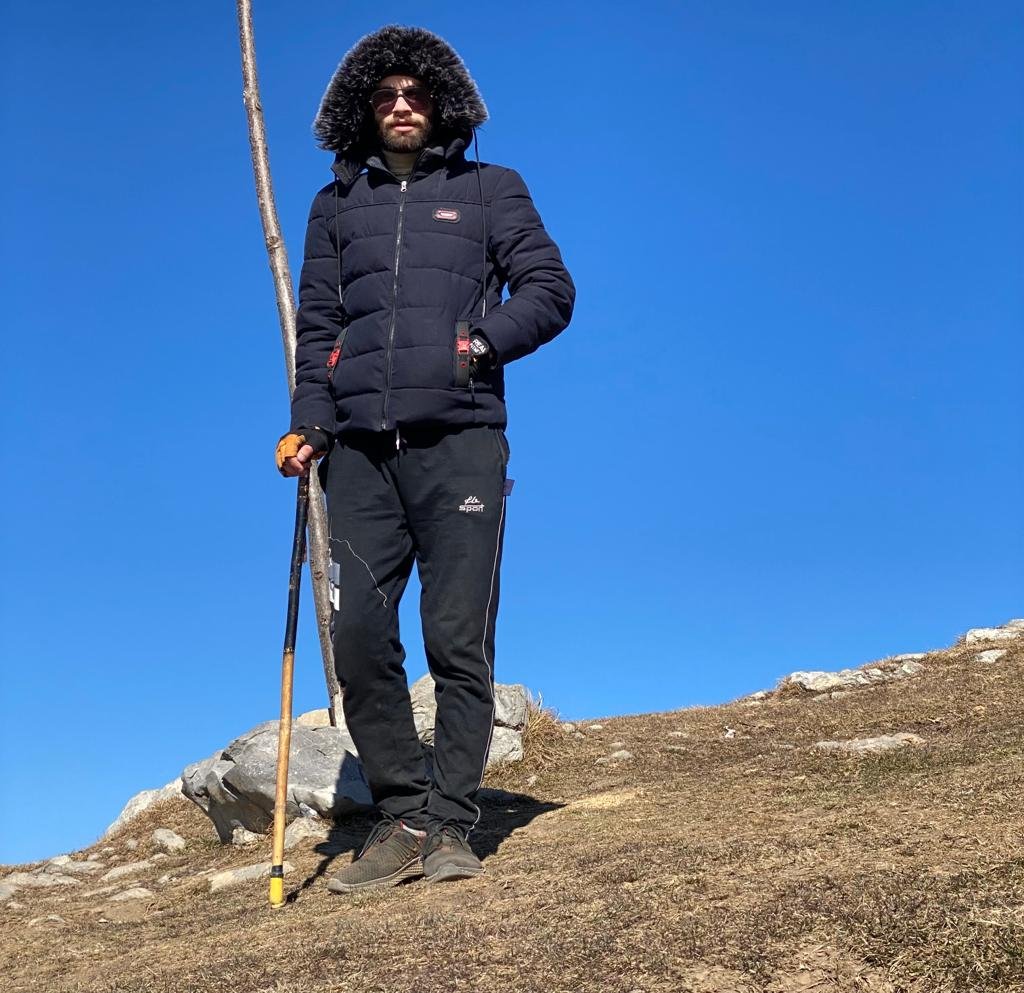 Hi, I'm Saad Dastagir. I'm a tech and fitness enthusiast who loves writing about smartwatches and fitness trackers. When I'm not testing out new gadgets, you can find me out on a hike or exploring new adventures. My passion for technology, fitness, and the great outdoors has led me to create a platform where I can share my experiences, insights, and reviews on the latest gear.