Finally, Huawei has announced its flagship watch, "Huawei Watch 3", powered by Harmony OS. The giant Chinese company added dozens of new features to the watch. But most people said Galaxy Watch 3 offers pretty similar features to Huawei Watch 3.
Both the smartwatches have pretty same prices, and it's challenging to identify which one is the best. 
Samsung is the most powerful and the old competitor of Huwaei, so Galaxy Watch 3 VS Huawei Watch 3 will be a tough competition. Let's see which watch performs well and fulfil your expectations.
Huawei Watch 3 VS Samsung Galaxy Watch 3: Battery Life & Price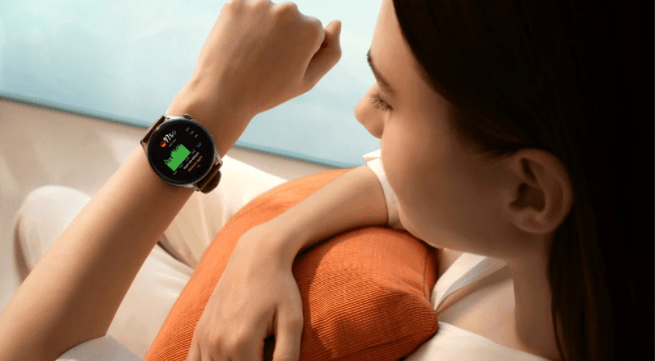 Firstly, let's compare the battery life of both devices. If you see the previous Galaxy watch models, their battery life lasts for more than seven days which is pretty cool. On the other hand, Huawei watches 2's battery also last for one week.
The latest HarmonyOS power Huawei Watch 3, and thus our expectations were different from it. The previous Huawei watches are based on Android Wear OS, but luckily they fulfil all our expectations by offering 14 days of battery life.
Huawei said that watch three would last for three days in 4G mode and 14 days with turning on 4G. 
Similarly, Galaxy watch three also offers an LTE variant and the watch last for two days in LTE mode and without AOD (always-on display). But if you are on AOD, the watch will last for 24 hours. 
As this Samsung's watch works on WearOS and most of the wearOS' watches don't give longer battery life, they use high resources. 
Price:
Both multiports watches are high-end watches, and their prices are pretty high. But if you look at their previous models, both Galaxy and Huawei watch 2 available for $249. 
The new Huawei Watch 3 is available for £349.99, while the Galaxy Watch 3 comes in two variants with two sizes. 
LTE variant (41mm) costs $449 while (45mm) costs $479
Blutooth variant (41mm) costs $339 while (45mm) costs $397
Till now, Huawei didn't announce any other variant of their flagship. We will update if they make any announcement.
Galaxy Watch 3 VS Huawei Watch 3: Design
Both watches are similar in design and shape to their predecessors. But both flagship offers big, tiny dials that look bulky but feel comfortable. There is a super AMOLED display in both devices with higher nits and resolution.
Main Difference:
Thanks to Huawei for offering 1000nits of super bright display that looks pretty sexy. The screen is 1.43" large, 360 pixels resolution, and has a 60Hz refresh rate.
The display quality is similar to the Apple Watch Series 6. And the rotating crown on the right edge is a new feature. It has a similar appearance  and function to Apple's Digital Crown.
Galaxy watch 3 comes with a 360 x 360 Super AMOLED. But Samsung doesn't reveal the nits, but I'm pretty much sure the nits in Galaxy watch 3 are lower than Huawei watch 3.
Secondly, the Galaxy watch 3 has a thick bezel and has 43 g of weight, while the Huawei Watch comes with thin bezels and two side buttons.
Both the devices are strongly water-resistant, and you can track underwater activities with them, but not perfect for scuba diving. I like the durability of the Galaxy watch that has passed military-grade tests and has high robustness.
Huawei Watch 3 VS Galaxy Watch 3: Health Tracking Features
Huawei Watch 3
Most of the features in Huawei Watch 3 are similar to Apple watch. It will automatically start monotioring you basic activites lilke running, walking, swimming and more.
And you will get 100 different indoor and outdoor sports modes and 19 pro modes to keep tracking your high intensity moves. You can set different goals and the watch start tracking them and guide you to acheive them efficiently. Similarly, you will get SpO2 features that track you blood oxygen level with high accuracy.
This time Huawei uses advanced light tecnology sensors that give extremely precise data. The new exciting thing in this watch is temperature sensors which are not available in its predecessors.
Galaxy Watch 3
No doubt Galaxy built a next-level fitness tracking watch that offers more premium features. I found little extra features here like ECG recording, stress monitoring, and advanced sleep tools.
Similarly, the watch is equipped with 120 sports mode that allows you to track every single fitness activity. Galaxy watch 3 uses advanced sensors that emit red lED and infrared rays to estimate your SpO2 level.
Because of VO2 max this watch is highly recommended for Runner and hikers. Even if you are performing high intensity exercise like GYM the watch accuratly measure it.
Thanks to its wide range of compatibility that allows you to sync your watch with plenty of famous fitness apps like; Starve, Runkeeper, Myfitnesspal, and Google Fit.
Note: Both devices offer beautiful animated workouts that everyone loves.
Difference
If you read the above few paragraphs then you can easily identify which device can perfectly track your fitness goals. Galaxy watch has more advanced fitness features and secondly its compatibility is superb you can connect it with every fitness app.
While Huawei Watch 3 is not compatible with every third party apps, because of HarmonyOS, which is its major downside. 
Huawei Watch 3 Vs Galaxy Watch 3: Other Features
There are a lot of things to explore on both devices. Firstly both wearables are packed with built-in GPS that allows you to track your speed, pace, and distance while running. You don't need to use your phone's GPS while monitoring your cycling, running, or hiking.
Unluckily, there is no NFC feature in the Huawei watch, while Galaxy adds an NFC payment feature that allows you to make contactless payments.
With Harmony OS, you will have the opportunity to taste Huawei's new voice assistant. At the same time, the galaxy watch3  comes with a Bixby assistant. With voice assistants, you can set alarms, timers, goals, calendars, and check weather updates.
Luckily both devices offer an LTE feature that helps you to use a cellular network without connecting a watch with your phone. You can use the 4G network on the Galaxy Watch, but I'm not sure about the Huawei Watch.
Lastly, Huawei watches 3 comes with 1000+ watch faces, and most of them are customizable, whereas Galaxy watch 3 offers 50,000+ watch faces, and you can easily choose the best one which perfectly fit your routine.
Final Word
There is not much broad difference between these two devices. Just Galaxy Watch 3 offers some extra fitness tracking features that I appreciate, and the battery in Huawei watch 3 is pretty much better than Galaxy watch 3.