Huawei Watch 3 is the latest Huawei flagship which is packed with all the crucial features. Because of some new additions in the Huawei Watch 3, it can compete with Fitbit Sense.
Both the smartwatches come with similar features, although their design and shape is pretty different. But in other departments like price and fitness features, there isn't much difference.
But the question is which one is the best smartwatch that you should buy? In todays comparison guide, you will see a clear difference between both devices.
Huawei Watch 3 VS Fitbit Sense: Design & Display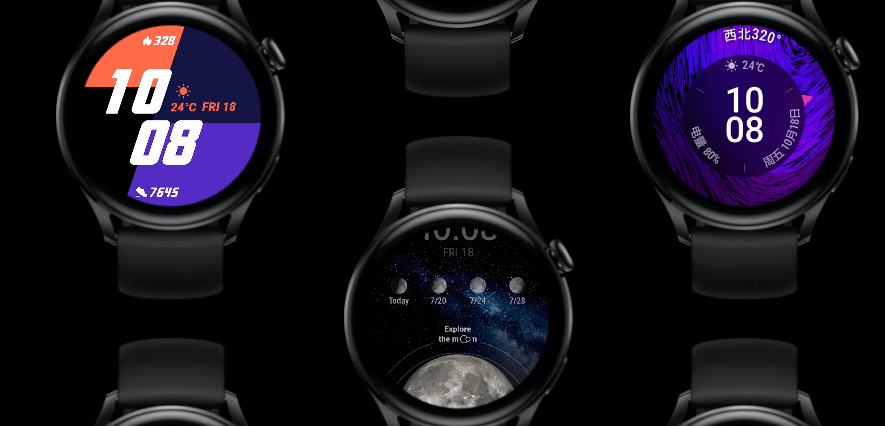 Both the watches have different designs, and both follow the same design as their predecessors.
Huawei Watch 3
The new Huawei Watch 3 comes with a circular dial that looks pretty elegant and looks like traditional watches. Because of stainless steel and ceramic materials, this watch seems pretty durable as compared to Fitbit Sense. It has a 5ATM water-resistant body that allows you to measure underwater activities.
Overall the Huawei Watch 3 is pretty comfortable because of its 54g of weight and has 12.15mm thickness. This time Huawei adds an ultra-sharp AMOLED display (466 x 466) that looks pretty vibrant.
There is only one digital crone at the watch's left, which is pretty helpful to navigate sports mode. Huawei Watch 3 comes in three different variants, including; Active, Classic, and Elite Edition. In every model, you will get interchangeable straps so that your Huawei Watch 3 fits perfectly with your outfit.
Fitbit Sense
Fitbit Sense has a similar design to the Versa, except a stainless steel edge around the square dial face. And the bezels are made of Aluminum that looks shiny and sexy.
The material used in Sense's design is tough and durable, making this watch 5ATM water-resistant. And you can also use the watch for outdoor purposes.
Compared to the Huawei Watch 3, Sense is more comfortable, and you can quickly wear this watch for the whole day. It only has 48 g of weight, plus soft silicone straps enhance the comfort. You can easily interchange the bands and replace them with your favorite ones.
Apart from this, there is a gorgeous 1.58″ AMOLED display with crip 336 * 336 resolution. You can easily read the dial under direct sunlight.
The good news is that the Fitbit Sense offers an always-on display that helps you check your activities stats with one glance.
Huawei Watch 3 VS Fitbit Sense: Battery Life
High-performance smartwatches often need to charge the battery once a week. So we can't say more about their battery life. Both Huawei Watch 3 and the Fitbit Sense has an AMOLED display with AOD sensors that may consume more battery. But still, it's better than their predecessors.
Huawei Watch 3 offers 14 days of battery life in "Ultra-long life" mode. In this mode, you can use different fitness features for a long time. But this watch drains more battery on LTE and GPS connectivity.
On the other hand, Fitbit Sense comes with 6 days of average battery life. And if you turn on AOD (Always-on display), it will exponentially consume the battery.
Huawei Watch 3 VS Fitbit Sense: Price
True smartwatches cost more than standard smartwatches. But your investment in these devices will never be wasted, and in return, you would get high quality. The advanced and accurate sensors in both devices make them more worthy.
Huawei Watch 3 is starting from $430 and goes to $500 for its Elite version. This flagship watch is expensive among all the Huawei smartwatches. The reason behind the high cost may be its new Harmony OS. But we have seen that Huawei adds many extra and new features to this watch that will be discussed later.
On the other hand, Fitbit Sense is a mid-range smartwatch available at $290. The previous Fitbit Versa 3 costs $230, so I think there isn't much difference like the Huawei models have.
Huawei Watch 3 VS Fitbit Sense: Fitness Tracking Features
Fitness tracking features are the most crucial part of every watch. And luckily, both these devices are well built for tracking fitness activities and sports.
Huawei Watch 3 has a Heart rate monitor, sleep tracking, SpO2 sensor, skin temperature sensors, and other onboard health sensors.
The built-in GPS allows you to track your outdoor activities without touching your smartphone. This time Huawei adds 100 different workout modes and 19 professional modes, which will enable you to measure every single move. The watch automatically tracks most of the modes like running, cycling, swimming, etc.
You can also benefit from an aerobic and anaerobic activity tracker that generates a VO2 max score, crucial for every athlete and sports lover.
Following Apple Watch and Samsung, Huawei has also added new fall detection and SOS mode. Apart from this, there are many things to explore in this smartwatch, and overall it's best for every fitness lover.
Fitbit Sense
Flipping over to the Fitbit Sense, you will get many of the same features and some new features. The Fitbit Sense also comes with built-in GPS with the ability to follow maps.
Similarly, you will get an extra ECG app that allows you to track your heart health. Active Zone Minutes is another big plus of Fitbit Sense; as many zone minutes you earn more will be your performance. Unfortunately, these two features are missing in the Huawei Watch 3.
Apart from this, you will get advanced sleep tracking, calorie tracking, skin temperature sensor, and EDA. There are 20 sports modes, and watches automatically recognize the most popular sports profiles.
In the Fitness tracking department, the Fitbit Sense looks more potent than the Huawei Watch 3. The big plus point of the Huawei Watch 3 is 100 sports modes, but in Fitbit premium membership, you can access more than that.
Fitbit Sense VS Huawei Watch 3: Other Features
Smartwatches are not only used for fitness tracking purposes, and these are mini smartphones on a wrist. And most of the features are shared between smartphones and smartwatches.
Huawei Watch 3 is packed with tons of smartwatch features plus an LTE that allows you to answer calls from your wrist.
The new Harmony OS brings many apps like its own music player, photo gallery, etc., but these apps are not working fine for iPhone users.
Apart from this, you will remain updated about every single notification, and also you can block some specific notification sources or apps. Other smartwatch features include setting, alarms, timers, 1000+ watch faces, NFC payments, wireless charging, etc.
As Huawei launched their first smartwatch with Harmony OS, there are not many features in it. But you can expect something new and exciting in future updates.
On the other hand, Fitbit Sense lacks LTE, but still, you can answer calls directly with Bluetooth connectivity using built-in speakers and microphones. Similarly, with built-in virtual assistants, you can ask anything anytime.
Fitbit Sense has a wide range of apps and games in its store. The watch supports favorite streaming apps like Spotify, Deezer, and Amazon music to listen to music from your wrist.
Final Words
Now you have all the essential details, and you can go for Fitbit Sense or Huawei Watch 3. Both the smartwatches are best in different ways.
Buy Huawei Watch if… you have a budget and want long-lasting battery life with extra sports modes.
But Fitbit Sense if… you need more health tracking features, and you are on a budget.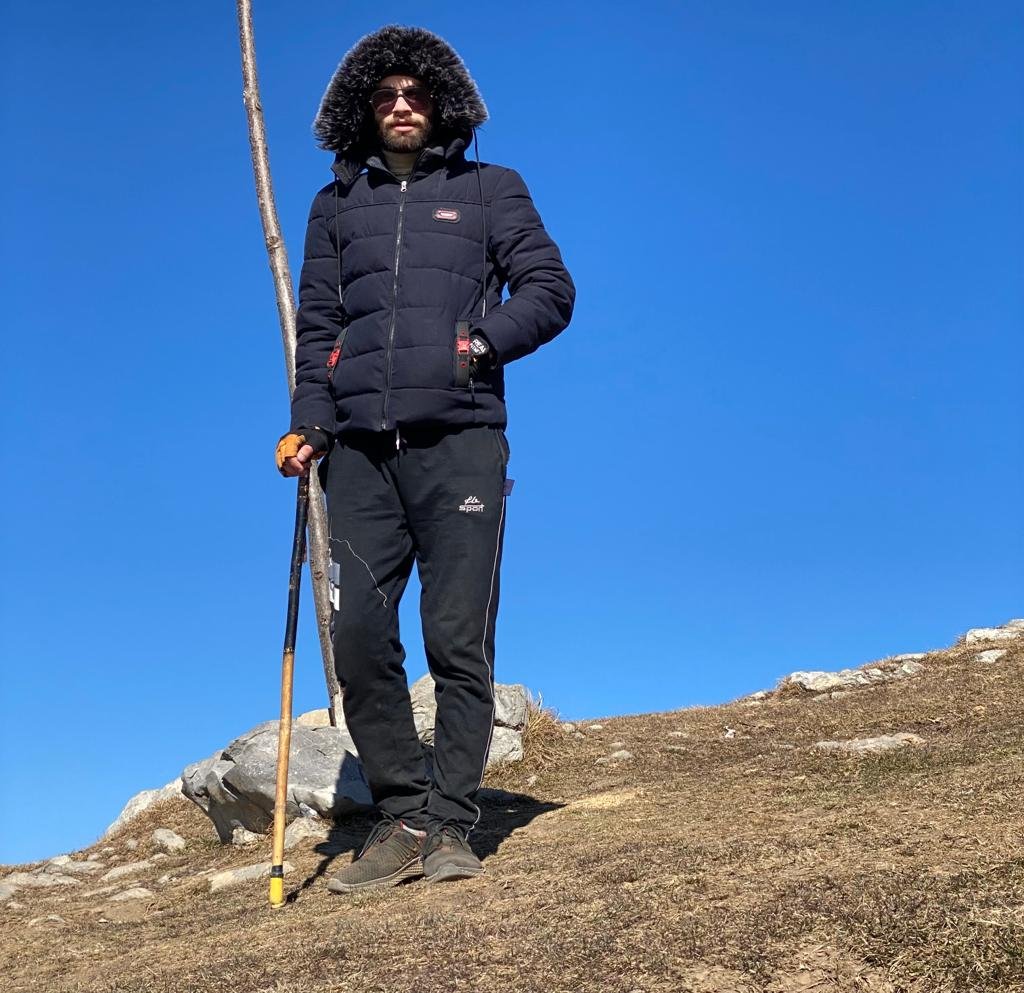 Hey! I'm Saad. My passion for tech wearables is true, and it started when my brother gave me a gift of a smartwatch.
I started Gorilla-FitnessWatches to give the latest and most reliable information to anyone who needed it. If you have any questions regarding smartwatches, fitness trackers, or smart rings, feel free to contact me.