Watches are just like jewelry for women and their personality never completes without a watch. Besides just viewing a time, it gives you professional looks and enhances your personality.
Women's watches are pretty different from men's watches. A slim leather watch with a small dial face looks gorgeous on a women's wrist. But you can enhance the look of your outfit by simply following few rules.
There is a big debate over wearing a watch for women, but there is no big rocket science behind this. Wearing a watch depends on your interest and outfit variation.
So in this article, we will discuss how women can wear a watch in different styles to make a bold personality.
Don't Miss To Check: Best Women Watches Under $100
How Ladies Should Wear Watches
You can choose a great-looking watch from classical to luxurious watches for hundreds to thousands of dollars. Similarly, you still have a wide option to choose from whether you want a casual, classical, or special occasion watch. Some watches are just made for luxury like Patek Philippe, Rolex Paul, etc. These are just two; however, dozens and tons of watches are available for you to match your lifestyle.
Classic Style
If you want some classical feel and a conventional look, you should go for leather strap analog watches. Or metal link watches also falls in the classical style watch category. There are hundreds of brands that offer such watches with different colors and designs. Also, classical-style watches match perfectly with every casual and formal dressing.
Bangle Bands
Women prefer to wear some attractive bangles with their sleek watches. Bangle bands look very stylish and attractive on women's wrists. There are a variety of bangle bands available in different colors, but you should choose one that matches your watch. Also, you don't need to worry about bangle band quality as most of them are made of premium material that makes them durable.
Dress Watches
Among all the watch types, dress watches are the simplest and most elegant timepieces. They give a luxurious feel and are best for business purposes. There are tons of dress watches available that add more value to your personality.
Supple Leather
Some leather band watches give unique patterns and designs that look more conventional. Such watches can match any outfit and look more comfortable than metal strap watches.
Embellishment:
You can also wear your watch with different embellishment, bracelets, or rings. This will add spark to your wrist that will attract every eye.
Which Arm is Best For Wearing a Watch?
It's totally up to you which hands you like the most to wear a watch, and there is no hard and fast rule. But still, most women insist on choosing the perfect hand to wear. So the rule is simple, you should wear a watch on your non-dominant hand because this will give you more comfort.
A watch on a non-dominant wrist also helps you easily view the time, especially if you have a smartwatch, then it's crucial to wear a watch on your non-dominant hand. And you will easily do tasks with your dominant hand.
You will feel that wearing a watch on your dominant hand will cause distraction, even if you can't correctly pick a coffee cup. And also, you can't play golf, throw a ball, and do other stuff properly.
But here is the interesting fact, in some parts of the world women wear watches differently. Japanese women wear their watches inside their wrists since they don't have to bend their elbows to check the dials, which look more ladylike.
Wear a Band That Fits Perfectly
The next thing is to choose the best band that suits your wrist and also suits your outfit. In most watches, you can change the band to try different brands with your outfit. But how to choose a band that fits properly and feels comfortable?
Some of the watches come with a prong and notch band that allows you to adjust the prong to tighten or loosen easily. If you want a more sexy look, you should use a silicone band that suits every outfit.
A woman should never choose a brand that is too large, don't tie it too loose or too tight so that it may leave stains. And make sure to tie your watch below your wrist bone that will give a more stylish look.
If you are a lady in a formal environment, you should choose a Ceramic watch band. But in this case, make sure the dial of your watch must be small to create a professional look.
Wearing A Watch With Evening Dress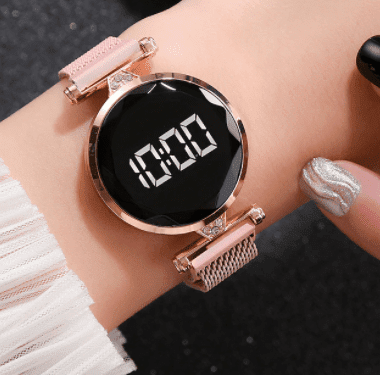 Women's watches are made in tons of styles for night parties and functions. A regular everyday watch doesn't make sense. You should pick a bold design watch with a stylish and shiny look.
A stainless steel design watch is perfect for formal parties, whereas for casual, pick a leather-strap watch. But I have seen that watches with steel bracelets look like real women's jewelry and perfect for casual and formal night events.
Similarly, these dark design watches look more luxurious at parties. If you have a budget, then I recommend you pick a watch with a gold-plated dial.
How To Wear A Watch With Bracelet
Most of the girls also wear bracelets or jewelry along with their watches, which look stylish. But what is the right way to wear bracelets with your watch? Generally, women select a watch with a leather wristband, with silicone or leather wristwatch. It's an awkward approach to wear jewelry or bracelets.
If your watch has a chain strap, then you can wear extra bangles. But remember that it's a casual approach. You can't try this for your formal outfit.
And never use a lot of bracelets and bangles on your wrist. It also looks awkward. Usually, one or two bracelets and a watch look good on women's wrists. Secondly, keep your bracelets behind the watch. It also looks more decent and stylish.
Best Size For Women Watch
The only difference between the women's and men's watches is the dial size. A watch with a large dial size looks pretty awkward on women's wrists. Most of the brands made a women's watch with an average dial size of 20-28 mm.
Whereas for men, it may range from 35 – 55mm. But in sports watches, women also have to wear a 33-40 mm dial. Like the Apple, Watch comes in 40mm and 44mm dial sizes. If you want to try some comfortable sports watch, you can try fitness trackers like the Fitbit Charge 4, Mi Band 6, etc.
Wear a Sports Watch
Sports watches are not only a timepiece. They are your best fitness trainer and companion of your fitness journey. You can track heart, sleep, running, calories, and other more stuff. There are a lot of women's sports watches available in the market.
Most sports watches are made with rubber and have a silicone band to ensure a comfortable experience. If you have a large smartwatch like Apple, watch, or Galaxy Watch, only wear it when you need it.
Like during your running, in a gym, to track speed, hiking, etc. Never try to wear a watch with a formal outfit, this fashion is like wearing sneakers with a tuxedo, and it's considered an awkward approach.
Outfits You Can Wear A Watch With
Your look won't be complete without trendy shoes and an eye-catching handbag. There are times when a wristwatch is all you need to finish off your look. Women often choose gold or silver colors when buying watches. Silver watches go well with several different outfits.
Golden Watch
A wide variety of yellow-gold and rose-gold products are on the market. A gold wristwatch will look great with a casual outfit and a black sleeveless coat. The look is completed with white leather sneakers.
You will look both conventional and contemporary when you wear a zip sweater with a gold watch. Add some glam to your look by wearing hot pink shoes or sandals. Both the bomber jacket and gold watch look very sexy when paired together.
Dress up the look with black suede shoes or sandals that offer a blend of class and style. Wear this gold watch and red jumpsuit combo for an effortless casual look. Dress up the outfit with a pair of black leather heeled sandals.
When it comes to wearing a dark green military jacket, some ladies pair it with a gold watch. On this jacket, heeled boots in black or brown look great.
In the end, pair your gold watch with a pink jumpsuit for a chic look. An eye-catching pair of heeled sandals in tan leather will make you look incredible.
Silver Watch
Wearing a silver watch with a white short-sleeve blouse gives your traditional look a contemporary feel. To finish off your overall look, tie on a pair of white or suede leather shoes. To create a dreamy look, pair a white knit sleeveless top with a silver watch.
An elegant sleeveless shirt in white or black silk can be paired with a silver watch. A sophisticated look can be created by wearing black leather pumps. There's nothing more classic than a silver watch paired with a leather biker jacket.
Women and girls of all ages will enjoy the contemporary look. Ankle-high white leather sandals in a similar color scheme will enhance your outfit. Besides wearing it with a pink or red cardigan, you can also sport your silver watch this way. You will look sexy and smart without even trying if you wear a contemporary watch with your outfit.
Why Women Like To Wear a Watch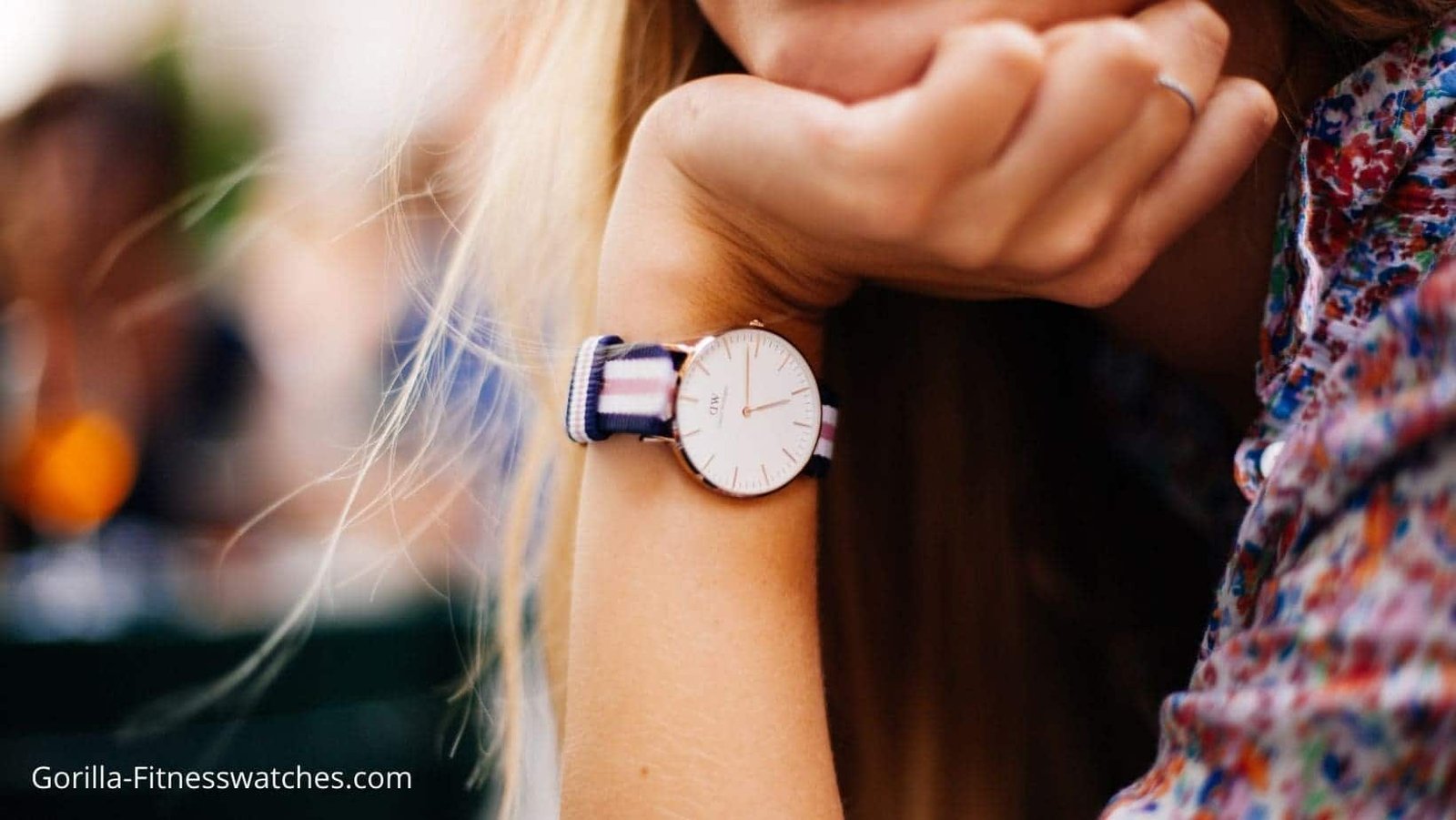 The world of watches seems to be filled with women's obsessions, whether big, chunky rose gold models or vintage leather straps. Creating your style statement can be as simple as choosing from among the many unique and exciting options available.
It doesn't matter if you prefer intricate or minimalistic designs. Women's wristwatches reveal a lot about them. Watches are a reflection of your style and taste. Luxury watches tend to be more popular with women due to their quality and craftsmanship.
However, the most common choice for young girls and teens are trendy wristbands and bracelet watches, which add style and functionality to their outfits. In addition to serving as an alarm clock, your watch may serve as a reminder of pending tasks.
Make sure the design suits your work and lifestyle. You should also consider your budget as well as your style and preferences.
How To Buy The Best Timepiece For Women
Consider the occasion and pay close attention to your dress regardless of the color, size, and type of watch you are wearing.
A few contemporary and classic watches will help you style your outfits creatively if you have a busy lifestyle or attend several events throughout the year. From mesh belts to florals to leather bracelets to rhinestones, silicone straps to stainless steel, we offer various watches.
With your watch, you'll always look stylish, your life will be more accessible, and you'll be more organized. The addition of accessories to your outfit can boost your self-esteem and make you look more put together. Buy watches from trusted brands that are durable and reliable.
Watches from luxury brands typically require high maintenance, so avoid wearing an expensive watch every day. Watch brands offer bags or boxes for keeping watches scratch-free and safe.
Types Of Women Watches
In the market, you would see a deep-sea of women's watches from casual to luxury. If you want a brand, then you have to pay some extra bucks. Movado is our all-time favorite brand that offers premium quality watches that have a gold-plated dial.
Most women prefer to wear a classical-style watch with a leather strap and an analog dial. These watches are pretty affordable and can be used for both casual and formal outfits. Then there are watches with Bandle bands, these watches are pretty durable, and it's convenient to use them for outdoor adventures.
Then it comes Dress watches that look more elegant and have an attractive design that fits every outfit. These are luxury watches that are sculpted, etched, and have unique metal components.
Final Words
No doubt everyone loves watches, and no doubt watches make your personality more beautiful. For women, it's just like jewelry. You can choose the best timepiece that suits your outfit and personality.
Also Read: Can I Wear a Fitness Tracker With Watch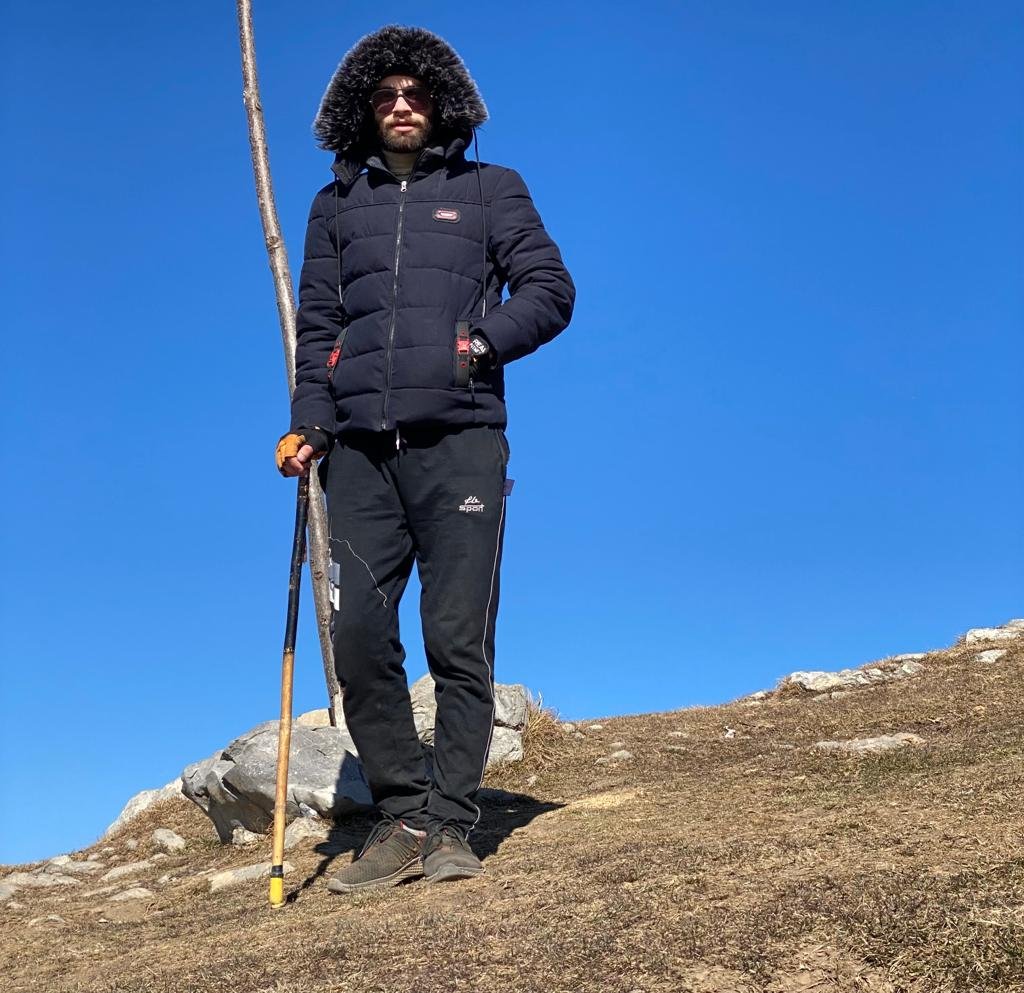 Hi, I'm Saad Dastagir. I'm a tech and fitness enthusiast who loves writing about smartwatches and fitness trackers. When I'm not testing out new gadgets, you can find me out on a hike or exploring new adventures. My passion for technology, fitness, and the great outdoors has led me to create a platform where I can share my experiences, insights, and reviews on the latest gear.