Are you interested in knowing" how can you text on an apple watch series 3 with keyboard"? If so, The first question that comes to your mind is, Whether the Apple Watch Series 3 has a keyboard or not?
An apple watch series 3 receives messages and calls, but is there any way to text back to the contacts via keyboard?
The apple watches have access to keyboards, but they start from watch 7.
There is no keyboard in apple watch series 3 with which you can text back, so how would you get access to a keyboard in apple watch series 3?
Continue reading to discover some methods which can help you text back on apple watch series 3 !!!
Related Posts:
How to Get a Keyboard On Apple Watch Series 3
People often want help on "how to text on an Apple Watch?". Because apple watches don't support a keyboard, texting on the Apple Watch is not as convenient as texting on the iPhone.
However, there are two ways to simplify this using the
Featured apps of Apple (

Scribble and Siri

)

Using third-party apps (

flicktype, watch key.. etc

.)
So, The apple watches don't come with a built-in keyboard, but you can use the scribble feature or Siri to send emails and Text on your apple watchOS 3 and later.
The scribble feature allows you to write anywhere you normally text with a keyboard. Instead of an app, this feature is available anytime you write a message. Most of the time, it is in the messaging app but can also be found in other apps and does not require an iPhone to be near it.
Siri responds to users' verbal requests by speaking back to them through the device's speaker and provides pertinent information from apps like Web Search or Calendar.
How To Use The Scribble Feature?
The Scribble tool allows you to write each letter of your reply with your finger. It's simple to use, but it's great for short communications. You wouldn't be able to write a novel on an Apple Watch with Scribble messages, but you could use it to say "Hi" or "WBU" (what about you)
Scribble allows you to write letters on your watch's screen to enter Text. As you write, your handwritten letters are turned into Text.
How do you scribble a message?
Whenever you're ready to create a message using Scribble, follow these steps to access the feature in the Messages app.
On your Apple Watch, open the message you want to respond to.

Scroll down to find out more. The Scribble icon can be seen underneath the message; tap it.

After selecting a new message, hit the create message icon.

The main Scribble interface will then appear. The majority of the screen is covered in little dots.

If you were writing with a pen, use your finger to write each letter. Scribble will figure out what letter it is automatically.

Tap space, To insert a space between words and remove a letter, tap the back button.

Tap any wrong words to get recommendations for replacements.

Tap "Send" when you're done.

When you tap Send, the content you've generated will be saved as a message for you to review. It will be inserted into the Scribble text area after a few seconds.

It even has emojis to add as a fun touch. You may send the yummy emoji instead of the word fajita.
Scribble is available in English (Australia, Canada, the United Kingdom, and the United States), French (France and Canada), German, Italian, Spanish, Simplified Chinese, and Traditional Chinese.
If you ever want to change the Scribble language, go to the screen below the Scribble symbol and click Language. Then decide whatever Language you want to use with Scribble. In case you want to add Language to your keyboard, what you have to do is :
Go to Settings > General > Keyboard > Keyboards > Add New Keyboard. Then choose your selected language.
How To Use The Siri Feature
You can use Siri on your Apple Watch to perform tasks and get answers. Use Siri to translate what you say into another language, and Siri will easily perform tasks like identifying a song and providing a fast result, or
After you ask a question, Siri displays the first few search results and a brief extract from each page for your general query.
To view the page on Apple Watch, press Open Page.
Siri can speak back to you just like it speaks back on iOS, iPad, and macOS. Siri responses can be heard through Apple Watch speakers or a Bluetooth headset.
Learn how to use Siri, Apple's intelligent personal assistant that assists you in accomplishing your goals. Siri can send messages, make phone calls, provide directions, and much more.
Setting up Siri
On your paired iPhone,

tap Settings > Siri & Search.

Make sure that you listen for "Hey Siri" is on.
Note: Make sure the Press Side Button for Siri is turned on on your iPhone X or later. Make sure Press Home for Siri is turned on if you have an iPhone 8 or earlier.
Go to:

Settings > Siri

on your Apple Watch. Select whether or not to activate Hey Siri and Raise To Speak.

On Apple Watch Series 3 or later, scroll down to Voice Feedback, then choose when Siri speaks

Check that your Apple Watch and the linked iPhone can access the Internet.
To make a Siri request, do the following:
Raise your wrist and speak into your Apple Watch

To turn off the Raise To Speak feature, open the Settings app on your Apple Watch, tap Siri, then turn off Raise to Speak.

Say "Hey Siri" followed by your request. With watchOS five and later and Apple Watch Series 3 or later, you don't need to say "Hey Siri" to get Siri's attention.

To turn off "Hey Siri," open the Settings app on your Apple Watch, tap Siri, then turn off Listen for "Hey Siri."

Tap the Siri button on the Siri watch face.

Then speak your request while pressing and holding the Digital Crown until the listening indicator appears.

To disable the Press Digital Crown feature, go to your Apple Watch's

Settings app > tap Siri,

and then disable Press Digital Crown.
Tip: After you activate Siri, you can lower your wrist. You'll feel a tap when there's a response.
Using Third-party Apps on Apple Watch Series 3 For Keyboard
There is currently no native Apple Watch keyboard app available for older watches. Messaging using Scribble and Siri is both time-consuming and difficult; however, if you need a keyboard, the following keyboard apps appear promising!
You can use flick type, watch key, and modality type apps to text your contacts.
Flick Type Keyboard
The most popular keyboard in the Apple App Store is FlickType Keyboard, as simple as it gets. FlickType is the closest you'll get to a QWERTY keyboard if you want to go the more standard keyboard method.
The whole keyboard is displayed on the bottom half of the screen, while the top half displays a preview of the word you are presently typing.
The app does not expect you to type exactly where you think the letters in your words are, so type where you think they are, and the app will guess what you meant.
Using FlickType on Apple Watch
After you've installed FlickType for Apple Watch, open it up and give it a try

Use the keyboard to compose your message.

Tap the + sign on the lower left side and select one of the keyboards if you want to use numbers or symbols.

To return to the previous screen, press ABC. To backspace, use the arrow on the bottom right.

Tap Send on the upper left when you've finished writing your message.

Your message will be filled in a new text messaging window.

Please select a contact at the top of the page to finish the procedure and then send the message on its way.
FlickType Features
FlickType offers some terrific features and settings. Open the app on your iPhone, make sure the Watch Keyboard is selected at the top, and tap the gear icon to open the settings.
To change the color of the keyboard, select a theme.

For mistakes, turn on Auto-Correction.

Slide to Type is a handy swipe keyboard that you may turn on.

Make a Customized Dictionary for words you type frequently.

Select your favorite contact for quicker message sending.

Flick left to delete. Flick right to space.

A period will be inserted if you use a second space.

To change the current word or period, flick up or down.

The punctuation list includes emojis!

Touch and hold the screen with two fingers to read what you've typed.

Type faster with tap‑typing
Using Watch Key On Apple Watch
WatchKey has various user-friendly keyboards that type on your Apple Watch a breeze. You can send messages securely, swiftly, and easily from any place with WatchKey.
After installing the WatchKey app on your Apple Watch, open it and get ready to type.
Use the keyboard to compose your message.

Press 123 and then ABC to get back to letters to get to the numeric keyboard.

To use the caps lock, press the arrow on the top left, and to backspace, press the X on the top right.

When you've finished writing your message, tap Send in the bottom right corner.

Your message will be ready to send in a new text message window. Finally, choose a contact at the top of the page and send the message.
WatchKey Features
Like flick type, watchkey provides several settings and functions that you may try out. To see the following options, open the app on your iPhone.
On the Home tab, there's a helpful tutorial with tips.

Short Text should be used as abbreviations for the complete Text.

Choose a different Font with over 60 styles.

Using the gear icon, you can get help with FAQs.

When you're done, close the app. Any adjustments you make to the app on your Apple Watch will automatically trigger.
Using Modality Type on Apple Aatch
Modality Type is a creative method to swiftly type messages by writing alphabets on your watch's small screen.
The program uses a block system on the right side of the screen, and there are four blocks where the letters are arranged by shape.
You can see all of the ordinary punctuations available by scrolling. Periods, semicolons, colons, exclamation points, double and single quotes, question marks, and more are all available.
Apart from other keyboard apps with a QWERTY keyboard layout, Modality Type provides a unique user experience.
Continue reading to learn how to use Modality Type on your Apple Watch.
To begin, you must first download Modality Type to your smartwatch.

Modality Type's home page contains four different colored squares: red, yellow, blue, and green. Each square contains alphabets that have been arranged for a specific reason.

If you look attentively at the squares, you'll find that the Red square has letters with diagonal straight lines.

The Yellow square has straight and curving lines.

The Blue square has curvy lines.

The Green square has straight lines at 90-degree angles.

On the left and at the bottom of those four squares, you will find frequently used words like "I, You, The, And."
You can also check the numeric keypad. When you tap on that numeric keypad icon, you can see numbers 1 to 9 and zero and some emojis.
Below the number pad, Modality Type provides you with a delete key to erase the whole word at once.
In Summary
You can write on an apple watch series 3 using its built-in apps scribble and Siri. While the Scribble tool isn't ideal in every case, it can be really useful when you need to send a quick message without using Siri.
Scribble's handwriting recognition and suggestion functions are fantastic, and they give you another method to communicate quickly when you need it.
Furthermore, there are various alternative ways to connect with anyone else using an Apple Watch if you don't want to use Scribble and Siri to write a message for you.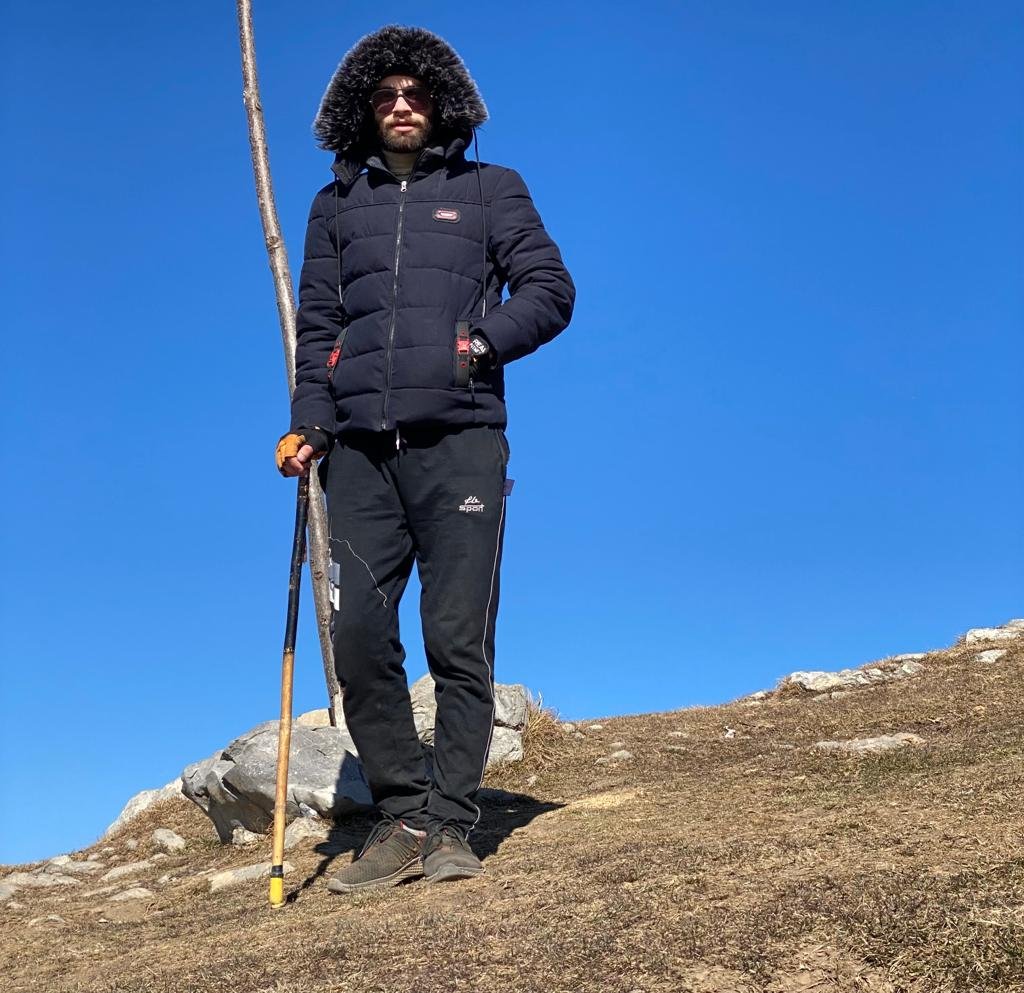 Hi, I'm Saad Dastagir and I'm the owner of gorilla-fitnesswatches.com. I'm a tech and fitness enthusiast who loves writing about smartwatches and fitness trackers. When I'm not testing out new gadgets, you can find me out on a hike or exploring new adventures. My passion for technology, fitness, and the great outdoors has led me to create a platform where I can share my experiences, insights, and reviews on the latest gear. Whether it's a new fitness tracker for your next hike or a smartwatch for your daily routine, I aim to provide valuable information to help people make informed decisions about their tech purchases. Join me on my journey as I explore the intersection of technology and adventure!