You have a Samsung Galaxy Watch 4, and like most people, you are concerned about how to use WhatsApp messenger on the watch.
Because chatting on your WhatsApp is a must these days, there is only a small percentage of people who use the traditional messaging app on their watch or mobile for messaging; the majority of people now use WhatsApp for chatting.
The fact of the matter is that you can get some of that instant messaging action on your Samsung smartwatch if you're a regular WhatsApp user.
You can view notifications and respond to them with both default and written messages on your galaxy watch 4, just like the Apple Watch official WhatsApp.
Here in this article, I'll explain some easy methods by using which you can easily use WhatsApp Messenger on your Galaxy watch 4
How Do I Install WhatsApp On My Samsung Galaxy Watch 4?
Before we get into depth, one thing must be clear there is no specific WhatsApp app that you can download on your Galaxy watch 4 and use it.
So that is why the functionality is pretty dependent on the notifications. You can reply to message notifications, but this isn't a full-blown chat interface.
As a result, we must first ensure that the watch receives the appropriate message notifications.
However, there are some limitations as well, So for instance, if you haven't received a WhatsApp message from any specific contact and along with that if you haven't received notification on your watch, there is no way that you can initiate a WhatsApp message to that contact so that means you cannot start a conversation with anybody using your Galaxy watch 4
Another essential thing to note here is that you cannot see all of your chat messages in the notifications.
So if you receive a message, you will be able to see it, or you can see the last few messages from that contact on your watch but not all of them.
Here is how you can check that your galaxy watch 4 is getting proper notifications of the messages it receives
How To View WhatsApp Notifications On Galaxy Watch 4?
Open the Galaxy Watch app on your phone and select 'Notifications' from the 'Settings' menu.

Double-check that they're turned on at the top of the page. If not, tap the slider button to enable notifications.

Select 'Manage Notifications' from the dropdown menu.

You'll see a long list of all of your phone's apps, with a slider next to each that allows notifications to be sent to your phone. Ensure that WhatsApp's slider is turned on.
A tag on your watch screen shows you how many contacts you've received messages from.
Suppose that you have got three messages from your friends. That means you have got three notifications from three contacts pending in the notifications list. The latest one you see is the most recent message that is why it is notified at the top.
If you tap on it, it will take you further, and you can see that you have three contacts who have sent you these messages.
Chats that you've received on your phone will appear separately on your watch, and you'll be able to go into them individually. In the notifications, you will only be able to see the most recent messages.
So, that means that you only see the most recent messages in the notifications, and if you want to see the previous ten or fifteen messages, you have to see them in their respective apps separately.
Responding to WhatsApp Notifications
When you receive a notification, it will appear in a preview form at the top of the screen. If the display is in standby mode, it could also take over the screen briefly.
Now, there are a few ways to respond to these messages. Firstly, you have some messages in the notifications. You can quickly reply to them down there, you can select and send a reply to them right away, but if you want to send a custom message, there are a few options.
First, we have the voice message, which you can transcribe, sending the message. Another option is to write it, It will appear at the top of the page, and then you can send that message to anybody, then you can also send emojis from here so you can select emojis from here and then.
Finally, you have your keyboard now. The difference between previous galaxy watches and this galaxy watch is that we get the Kodi keyboard here. In contrast, on galaxy watch 3 and galaxy objective 2, we would get the t9 style keyboard.
So here, you can swipe type, or tap on the letters there and send a message. Now, what happens once you have replied to these messages? If you reply to these messages, these messages will be cleared from the notifications on your watch now.
So in this way, your chats will be replied to, and then the remaining unread messages will take the place of the messages you have read and answered. once again, moving on, another essential thing to notice here is that
If someone sends you an image or a photo on your WhatsApp, you will be able to view that image on your watch, and it would be entirely on your watch screen; that's a cool feature.
But at the same time, if someone sends you a voice message, you will not be able to listen to it. You will have to use your phone for that.
But there in the notification, it will tell you to know about the duration of the message and that you have received a voice message, so that's a pretty decent functionality, I would say and
The same goes for gifs; if someone sends you a gif or a sticker, the watch will let you know that you have received a gif or a sticker but will not show you on the watch.
To reactivate the notification at a later time, follow these steps:
Turn the Galaxy Watch's bezel counterclockwise. This will take you to the most recent notification you've received.

Whether it's an SMS or a WhatsApp message, tap it. This will take you to the full read-out of the message.
How To Send a Default Reply?
You'll find a list of pre-filled messages at the bottom of the message that you can send to your contact with a tap if you scroll down to the bottom.
These aren't based on the message's actual content, but you can add your own. You'll find the 'Edit Responses' entry if you scroll down far enough.
You can write your own by tapping this. After all, not everyone wants to hear "OMG!" – a popular Samsung Galaxy Watch recommendation.
We strongly advise you to use the bezel to scroll through the messages. It's far too easy to send one by accident with the touchscreen.
How To Write Your WhatsApp Message In Galaxy Watch 4?
Three small icons appear above the list of pre-written responses. The first lets you use the Galaxy Watch's built-in microphone to dictate a message.
The second option gives you access to an emoji library to choose an emoji to send, and who doesn't use emojis from time to time?
Last but not least, there's the keyboard. And you can use a T9-style keyboard to type a message manually.
As you type on a keypad representing 3-4 letters of the alphabet, the Galaxy Watch 4 uses predictive text to guess the word you're looking for.
Turn the bezel clockwise to cycle through the various keyboard screens to add numbers or punctuation
You can also change the keyboard's settings from the punctuation and numbers screens. To access this menu, press the little cog icon on the keyboard.
If you're having trouble with the T9 method, you can turn off predictive text in the Smart Typing menu.
Calling Using Your Galaxy Watch 4
And now finally coming towards the calling functionality when it comes to galaxy watch 4 and WhatsApp, so it's pretty limited, and I'm pretty sad because you cannot attend any calls on your galaxy watch 4.
So if you're getting a call on WhatsApp, the watch will show you that you're getting a call, but the only thing you can do on the watch has canceled the call.
You cannot attend it on the watch. You cannot talk on the watch; you can simply cancel it, but to listen to the call itself, you will have to pull your phone out of your pocket.
Before you receive WhatsApp notifications on your Galaxy Watch 4, you must first install WhatsApp on your connected mobile device, pair them both, and enable WhatsApp notifications.
So let's get started to connect you with your WhatsApp on Galaxy watch 4 using the following steps:
Step 1: Install WhatsApp on your mobile device
Open the Play Store app

Tap the search bar

Search for WhatsApp

Tap the WhatsApp result

Tap Install
Step 2: Pair your devices
To use all the features of your Galaxy Watch, it will need to be paired to a mobile device. If you have already connected your devices, you can skip this step.
Open the Galaxy Wearable app on your mobile device.
Please note: the Galaxy Wearable app is installed on Galaxy devices. If it is not installed on your device, follow the steps to download WhatsApp, but search for Galaxy Wearable instead
Turn on your Galaxy Watch

Tap Scan for nearby devices
Please note: you can also tap the type of watch you are connecting. If you choose this option, follow the on-screen instructions to get connected
Tap on your Galaxy Watch

A Bluetooth pairing request will appear on your mobile device. Check the passkey matches the passkey on your Watch, then tap Pair on your mobile device and the tick on your watch.

Follow the instructions on your mobile device to finish pairing your watch.
Step 3: Update galaxy watch software
Open the Galaxy Wearable app on your connected mobile device

Tap Watch software update

Tap Download and install
Please note that the watch will disconnect from your phone when the update begins. Your watch will automatically reconnect to your phone once the update is complete.
If an update is available, it will be downloaded. Once downloaded, tap Install now to update your watch.
Step 4: Enable notifications
Open the Galaxy Wearable app on your connected mobile device.

Tap Notifications

Tap Apps to get notifications from

Tap the options dropdown

Tap All

Scroll Down and tap WhatsApp

If you're still not receiving WhatsApp notifications, ensure "Show while using the phone" is selected in the main Notifications settings menu.
You can send an error report or ask a question in the Samsung Members app if you're experiencing unusual behavior on Samsung mobiles, tablets, or wearables.
This allows you to examine the situation more closely. The information is anonymized and kept only as long as the investigation lasts.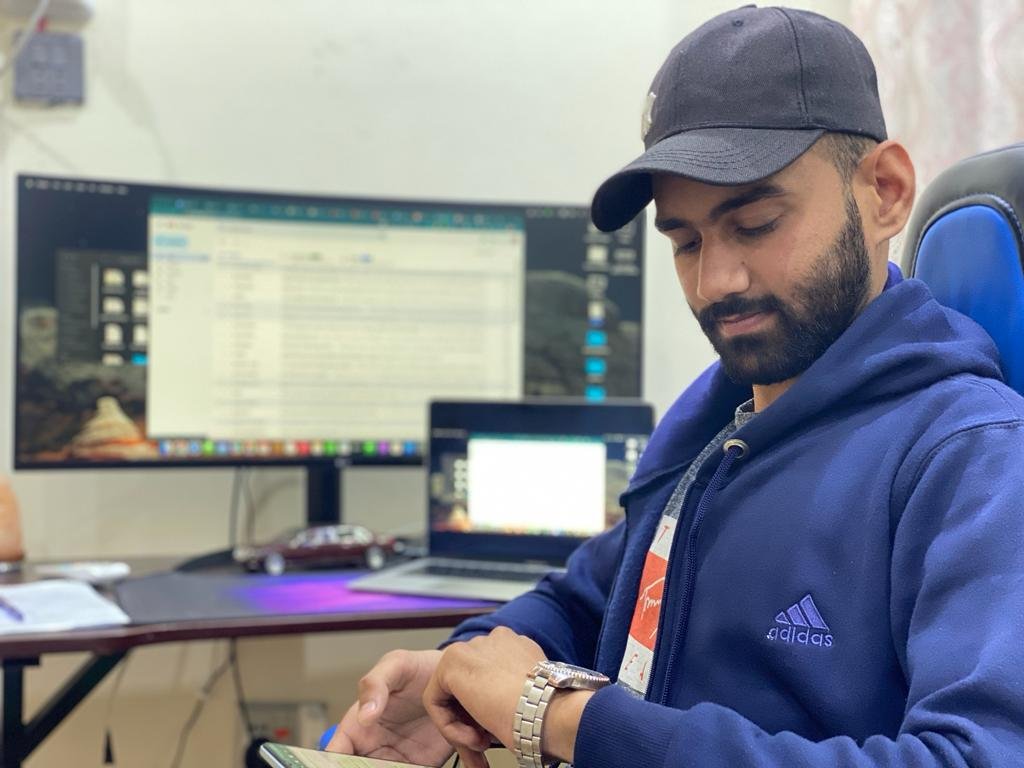 Ahmad Golarvi is a tech and fitness enthusiast with over five years of experience in both fields. He is passionate about writing about the latest advancements in fitness technology, including fitness watches, smartwatches, and other fitness gadgets.
With a background in fitness, Ahmad brings a unique perspective to his writing, as he understands the importance of incorporating technology into an active lifestyle. He has participated in various fitness activities, and understands the challenges and benefits of incorporating wearable technology into a workout routine.
His articles offer in-depth insights and analysis on the latest trends in the industry, as well as hands-on reviews of the latest products on the market. Ahmad's goal is to help readers make informed decisions when it comes to incorporating wearable technology into their fitness routine.