If you are curious to know about Garmin Instinct's difference and Suunto traverse alpha, you are in the right place. Both the smartwatches are best according to their design and features. But still, there are some main differences between these two wearables.
Few smartwatches are best for outdoor purposes; Garmin instinct and Suunto Traverse Alpha are among them. Both are rugged smartwatches and meets US military standards.
Their flexibility, features, GPS, battery lives, durability, design, polymer quality all these things are high end.
Here I will share a straightforward statement with you, and Although Suunto Traverse Alpha is expensive than Garmin Instinct, Instinct is still a better smartwatch. I know most of you are surprised now. This article will show you how Instinct is better than Traverse Alpha.
Related Posts:
Garmin Instinct Vs Suunto Traverse Alpha (same features)
First of all let's discuss some features of both smartwatches, among these features few are the most important and essential features that should found in every smartwatch.
Durable Design
Durability means how much your smartwatch has the ability to sustain in a harsh environment. Fortunately, both these smartwatches are highly durable and meet US military standards. Both are water-resistant to 100 meters, you can even wear these wearables during scuba diving.
These two smartwatches are looking so rugged, have strong physics, and can easily sustain in harsh environments. Due to fiber reinforced polymer, both smartwatches look serious outdoor smartwatches.
I personally use Garmin Instinct, believe me, it's an incredible thing, on the other hand, the Suunto core also offers you the same durability, flexibility, and comfort. Recently I just research about these two beasts and I have found that 95% of people are satisfied with the durability of these two smartwatches.
Resistance
This is another important thing that you be found in outdoor smartwatches. I saw the majority of smartwatches are water-resistant up to 50 meters. But these two wearables are waterproof up to 100-meter measures you can also wear these smartwatches while scuba diving.
In addition, both are scratch and dustproof too. I love these smartwatches because of their 100m water resistance power, otherwise, you can't see features in the same price tag smartwatches.
Weather Forecast
Another interesting thing about both smartwatches is the weather forecast system. With a barometer and altimeter, you can measure weather, both wearables will notify you about harsh weather conditions, and storms, etc.
For an adventurer and military forces, this feature is very essential. Most outdoor smartwatches lack this important feature. The accuracy is incredible in both, you will get highly precise results.
Compass
For measuring direction and routes both rugged smartwatches give you a compass. With a compass, you will never get out of your track. For traveling and outdoor purposes, a compass is essential. You will also get Sunset/Sunrise feature that internally connected with a compass.
GPS
For tracking routes and online routing, GPS is essential. A rugged smartwatch should have GPS. Luckily both Garmin instinct and Garmin Suunto Traverse give you GPS that connects rapidly and gives you accurate directions. Other than tracking routes you can also connect GPS with a specific activity in order to track it.
I saw that both smartwatches give you a premium GPS system that shows very deep routes and also has a backtracking feature. Unfortunately, lots of smartwatch doesn't give you GPS even in same price tags. I think you should not buy any outdoor smartwatch that doesn't offers you GPS.
Backlight Option
In the daytime, it's difficult to view the time on the majority of smartwatches because they lack backlight features. Actually, the backlight feature enables you to read the dial even under strong sunlight. Luckily both these smartwatches have a backlight feature.
So in daylight, your smartwatch will automatically increase the brightness and vise versa. Again this is an important feature that helps you to read your dial.
Garmin Instinct Vs Suunto Traverse Alpha (Difference)
The reason you stay on this website is you want to know the difference between Garmin instinct and Suunto traverse alpha. Here I will mention few important differences.
Fitness Features
The most important thing in every smartwatch is the fitness feature without this feature a smartwatch is useless. I saw that Garmin Instinct gives you all kinds of fitness and activities releasing features. Heart rate, steps counter, sleep tracking, etc these are some common fitness features.
Other than this you will also see multi-sports modes, automatic activity detection, and other high-end fitness features. But on the other hand, Suunto Traverse alpha lacks all these things. There are very rare fitness-related features in Traverse alpha.
But as a rugged and outdoor smartwatch, it offers you different activities tracking features like hiking, fishing, hunting, etc.
But when I compare both these two smartwatches and try to find out the main difference then I saw that Garmin Instinct performance smartly as compare to Traverse alpha.
Example: Whenever you are performing any activity like jogging it will automatically detect that you are jogging right now. Its arm moment sensors make it smarter as compare to traverse alpha.
Locate Your Phone
This feature depends upon your GPS and helps you to locate your smartphone with which your smartwatch is connected. Sometimes your smartphone is misplaced in your room, at that moment you can use your watch to locate it.
This feature is only found in Garmin Instinct, unfortunately, Suunto traverse lacks this one. Although this feature is not much mandatory but still useful sometimes.
Battery Life
There is huge difference between the their battery. Garmin intinct offers you 54 days of super long battery life, while Traverse alpha gives you 14 days of battery. While on GPS you will getb70 hours battery in Intinct ,Suunto traverse alpha gives you 15 hours of battery life.
Galileo
What is Galileo? well, this is a global navigation satellite system that uses more advanced location services like google maps and hence gives you 30% more accurate results than GPS. This feature is found in Garmin Instinct and unfortunately, there is no GNSS in Sunnto traverse alpha.
Call Control System
Garmin Instinct also offers you a smart notification system and also you can control those notifications. Whenever you receive a call on your smartphone then you are able to reject or mute the call directly from your smartwatch. There is no such feature in Traverse Alpha.
Connectivity
Garmin smartwatch has a high-end connectivity service, they use the latest technology in their smartwatches. Garmin Instinct allows you to make a connection with your smartphone even your phone is 10 meters away from your watch. Means it has much strong connectivity power.
On the other hand, traverse has not much connectivity range. For a better tracking experience and accurate analytics of your daily activities, it's necessary to have a better connectivity range.
Weight
There is a much more difference between the weight of both wearables. Garmin instinct has 52g of weight while on the other hand, Suunto traverse has 75 g of weight. It's difficult to wear a bulky smartwatch for a long on your wrist.
Although Suunto traverse is bulky but due to its silicon wrist band you will never feel discomfort on your wrist even wearing it for long. Both the smartwatches give you a comfortable experience.
Screen Resolution
I see that Garmin Instinct has more pixels per inch (PPI), which means you will get a high-resolution dial here. it offers you 201 PPI which is enough for a high-resolution display, on the other hand, Suunto traverse lack such a high PPI. You are unable to see much sharp and bright display on its screen.
Design Difference
Design is important it makes your smartwatch more attractive, elegant, and nice. After comparing both these two smartwatches I found that Garmin Instinct has a better design as compare to Suunto traverse.
Firstly, it has a shorter 45mm dial and has branded damage-resistant glass. Also, its dial is a little thin as compared to alpha traverse which's why it looks more attractive.
Final Words
There is no doubt that Garmin Instinct is better than Suunto traverse alpha. Also from the above discussion, I hope your queries are now clear. But if you still have queries, feel free to ask me in the comment box.
If you are an adventure lover and also a big fan of fitness then you should buy Garmin Instinct because it gives you multiple fitness tracking features and sports modes.
But if you are a construction worker or indulge in any other hard outdoor activity then Suunto Traverse alpha is the best option. But now it's totally up to you which smartwatch would you like to buy for your wrist. Here I want to tell you that Suunto traverse is a little expensive than Garmin Instinct.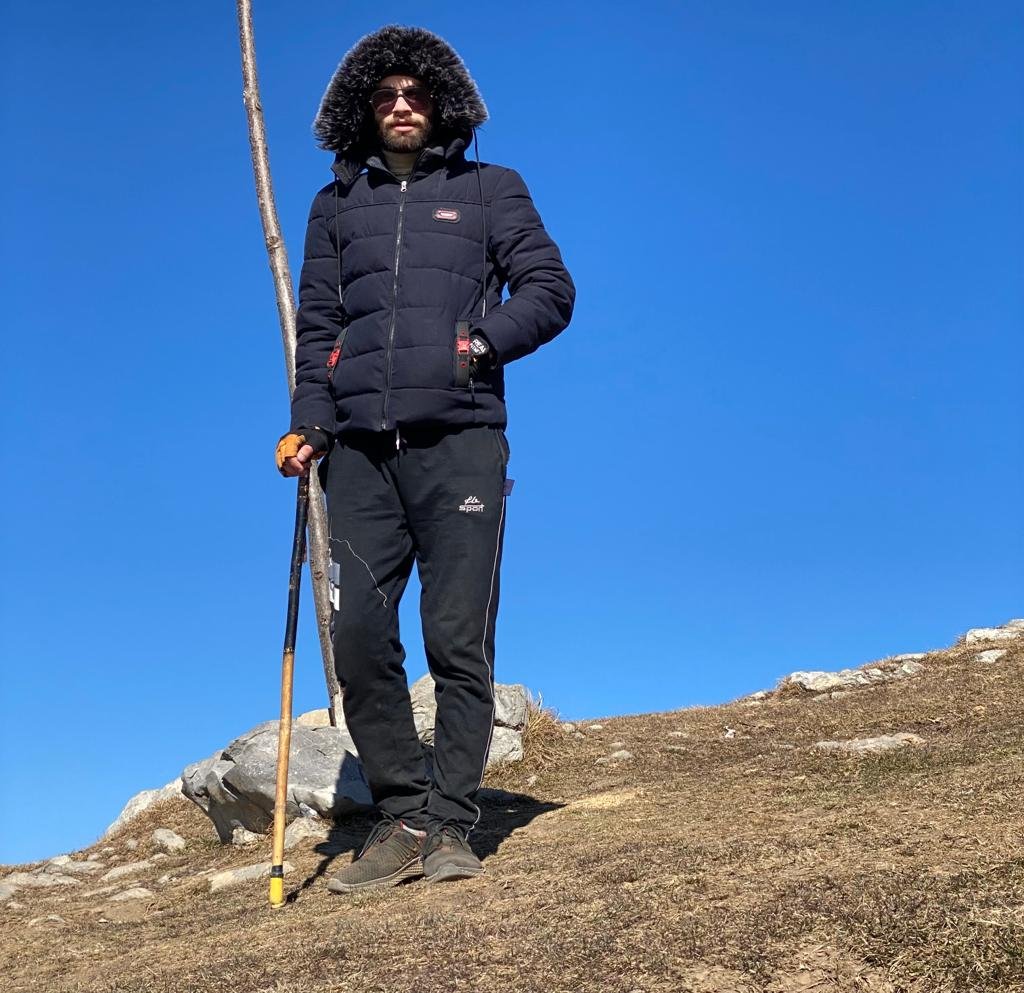 Hey! I'm Saad. My passion for tech wearables is true, and it started when my brother gave me a gift of a smartwatch.
I started Gorilla-FitnessWatches to give the latest and most reliable information to anyone who needed it. If you have any questions regarding smartwatches, fitness trackers, or smart rings, feel free to contact me.