Garmin has recently added a new watch in its Fenix series; the new flagship Garmin Fenix 7 has a variety of upgraded features that make watches more valuable.
Because of high-end features, Garmin Fenix 7 is incredible competitive device on the market. When it comes to Suunto 9 Peak, people get confused about whether they should buy Garmin Fenix 7 or Suunto 9 Peak, as most of the features in both smartwatches are similar.
So which one should you choose? Garmin Fenix 7 VS Suunto 9 Peak? In today's article, we will compare every aspect of both watches so you can see one side of the mirror.
Let's get started!
Features
Garmin Fenix 7
Suunto 9 Peak
Bezels Material

Stainless Steel

Titanium Grade 5

Lens Material

Corning® Gorilla® Glass DX

Sapphire crystal

Display

1.2"

sunlight-visible, transflective memory-in-pixel

1.2" color display

Touch Display

Yes

Yes

Weight

63 Grams

52 Grams

Water Rating

10 ATM

10 ATM

GPS

MULTI-GNSS SUPPORT, GOLF COURSE MAPS, SKIVIEW™ MAPS, MULTICONTINENT TOPO MAPS

GPS, GLONASS, GALILEO, QZSS, BEIDOU,

Battery Life

10 days on smartwatch mode, 37 hours on GPS

7 days with 24/7 tracking, 11 days in smartwatch mode

Heart Rate Tracking & Sleep Tracking

Yes

Yes

Stress Tracking

Yes

Yes

HIIT Workouts

Yes

Yes

Running Features

Yes

Yes
Garmin Fenix 7 VS Suunto 9 Peak: Design & Display
Both smartwatches have a sporty design, and both are made for outdoor purposes. But which smartwatch has better and more reboots design?
Garmin Fenix 7
Garmin's biggest concern is the quality of their watches; that's why the brand adds more top quality material in its high watches. The new Garmin Fenix 7 follows the same design as Garmin Fenix 6.
To make the watch more reboots, Garmin has added Corning Gorilla Glass DX lens, which is top-line glass. Like its predecessor, Garmin Fenix 7 comes with Stainless steel bezel that gives a more sport and premium feel.
Similarly, case material is made of fibre-reinforced polymer. All these high-end materials make the Garmin Fenix 7 Military Standard watch.
Five physical buttons increase the watch more sporty. The buttons allow you to control the overall functionality of the watch.
With 10 ATM water-resistant design, you can use this watch for all types of water activities. Fenix 7 is a military-grade watch, meaning it has a dust and scratch-resistant nature.
A significant addition to Garmin Fenix 7 is the touchscreen display. We have seen that Garmin rarely adds touchscreen in its high-end watches, but this time you will get a 1.2″ transflective memory-in-pixel display with a touch screen.
The display looks vibrant and bright. You can easily read the dial under direct sunlight, a plus point for outdoor enthusiasts.
Talking about design comfort, Garmin Fenix 7 has 63g of weight which is far less than Fenix 6. So it's a very comfortable wearable; you wouldn't feel stressed even after wearing this watch for a whole day.
Suunto 9 Peak
Suunto 9, on the other hand, looks very stylish and sleek compared to Garmin Fenix 7. In Suunto 9 Peak, there is a Sapphire crystal glass stronger than Gorilla Glass DX.
The case is made of Titanium Grade 5, Glass fibre reinforced polyamide. Although Titanium is expensive, it is not much more robust than Stainless steel, an alloy. Like Fenix 7, Suunto 9 Peaks also have Silicone straps that give the same amount of comfort.
Overall, Suunto 9 has 52g of weight that feels more comfortable and easy to carry.
Suunto 9 offers a 1.2″ color display with 240 x 240 resolution when it comes to displaying. The watch also supports automatic daylight saving time and automatic firmware updates over the air.
Like Fenix 7, Suunto 9 also has 10 ATM water-resistant body, so you can also track underwater activities.
Main Difference:
In a nutshell, Garmin Fenix 7 has more reboots design, but the Suunto 9 Peak has stronger glass. Also, Suunto makes more stylish watches than Garmin, so if you want unique sporty feel, then Suunto 9 is the best option for you.
Garmin Fenix 7 VS Suunto 9 Peak: Battery Life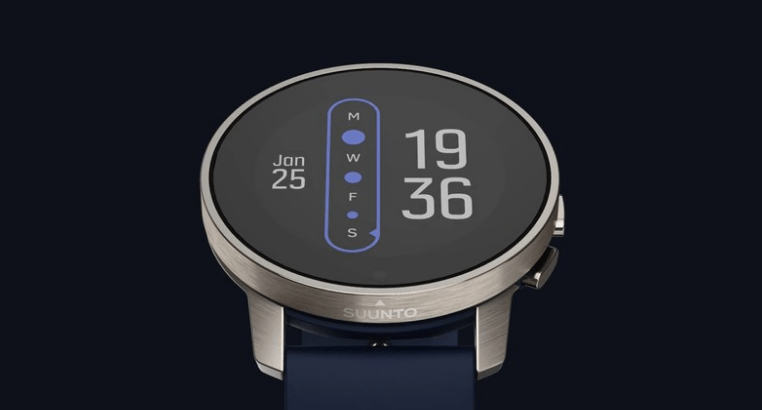 It's said that the greater the number of features, the less will be the battery life, this rule is true of Apple, and Wear OS watches. Garmin watches offer long-lasting batteries along with dozens of features. Battery life also depends on the number of features you use or GPS.
Garmin has a firm grip over battery consumption, and it offers numerous battery modes to optimize battery life. The new Garmin Fenix 7 has 11 days of battery life in smartwatch mode, which is excellent for outdoor use. Here is a complete detail Of Garmin Fenix 7 Battery life.
| | |
| --- | --- |
| Modes | Garmin Fenix 7 Battery Life |
| Smartwatch Mode | 11 Days |
| GPS Mode | 37 hours |
| All Satellite Systems | 26 hours |
| All Satellite Systems + Music | 7 hours |
| Max Battery GPS | 90 hours |
| Expedition | 26 days |
| Battery Saving Mode | 38 days |
On the other hand, Suunto 9 Peak tries to add a more long-lasting battery. But still, it can't beat Fenix 7 in the battery department. Suunto 9 gives seven days of battery with 24/7 tracking and notifications, while its battery lasts for 14 days in time mode.
Garmin Fenix 7 has a more powerful battery than Suunto 9 Peaks; plus, Fenix 7 offers more battery optimization mode to save battery life for future use.
Garmin Fenix 7 VS Suunto 9 Peak: Outdoor and Health Features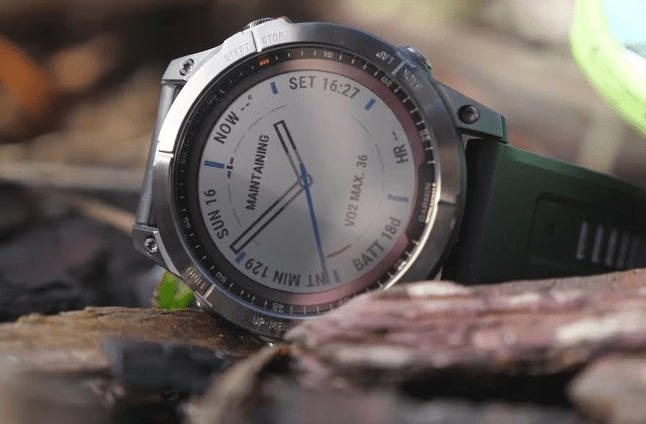 Outdoor and health features are more critical departments, and the overall wellness of the smartwatch depends on this department. Luckily, both Fenix 7 and Suunto 9 peak offer premium outdoor sports features and health tracking. But let's see which watches dominate this department?
Garmin Fenix 7:
Garmin always tries to add more advanced features to make more competitive watches in its new variant. Fenix 7 also comes with some incredible features that attract every outdoor enthusiast.
The watch shows deep analysis and insights of every single fitness activity. So you can easily estimate your performance and see your weak points.
Especially for runners, it adds new features like Visual Race Predictor that tells you about your pace for a certain distance you run. The PacePro technology allows you to maintain your speed with grade-adjusted guidance as you run a course. Similarly, Real-time stamina is another helpful feature for athletes that tells you about the overall stamina.
Fenix 7 also offers valuable features for mountaineers; the new Climber feature tells you about climbs, altitudes, distance, elevation etc., via graphs.
Garmin Fenix 7 offers you high-intensity interval training (HIIT) if you are a pro athlete. There are tons of preloaded workouts, AMRAP, AMOM, etc. Here you can set rest time, rounds, and more. The watch helps you a lot to perform more effectively and manage workouts.
There are over 30+ preloaded sports profiles that deeply analyze your outdoor activity. So whether you're running, cycling or swimming, Fenix 7 tracks your every move in detail.
In the health department, Garmin Fenix 7 also dominates the market. It offers market-leading health features. You will get a wrist-based heart rate that uses revolutionary sensors to measure your HR.
Pulse OX sensor tells you how your body cells are absorbing oxygen, a key metric to check your overall wellness. Garmin Fenix 7 has also improved sleep tracking and stress management features.
The watch tracks your respiration or aerobic health during outdoor sports, which is a big plus point of Fenix 7. You can use a hydration tracking feature to keep yourself hydrated through your outdoor adventures.
Overall, Garmin Fenix 7 is a pro-level watch for outdoor activities and health measurements. You will get each and everything that a professional athlete needs to track.
Suunto 9 Peak:
Suunto 9 is also a multi-sport watch that enables you to track your outdoor activities effectively. This market-leading watch offers detailed features for runners, cyclists, and swimmers.
The advanced Suunto FuseTrack and Suunto Pulse Ghost runner feature are more unique and valuable features that track running in a new way. Suunto Burner allows you to check how fast you are burning grams of fat, whereas Ghost runner tells you about maintaining your pace.
Suunto 9 Peaks brings new Hill training features that tell you about vertical climbing, altitudes, normalized grade pace, vertical speed, and more for mountaineers.
Similarly, for simmers, it also brings major advances compared to predecessors. You will get a swimming stroke rate tracker, pool swim pace, swimming time, interval lap, stroke efficiency, and more features. All these features help you keep an eye on your weak points and try to improve them.
As an athlete, you should rest for some time to change your stamina; that's why Suunto 9 Peak brings Training recovery and Training load. These two features help you look into your sports activities and try some best time to rest and recover yourself.
Like Garmin Fenix 7, Suunto 9 Peak is also perfect for measuring Interval training exercises. The watch has different preloaded workouts to measure workouts at the gym.
Similarly, you will also get other helpful health features like stress tracking, calories burn monitoring, heat rate tacking etc.
Overall Verdict:
Both Suunto 9 Peak and Garmin Fenix 7 have premium features, and it isn't easy to find the some major difference between both watches.
But if you want to watch specifically for run-in, cycling, swimming or hiking, then you should go for Suunto 9 Peak as it offers a more in-depth analysis of these sports.
On the other hand, if you want more health tracking features like SpO2, VO2 max, and other sports profiles, then Garmin Fenix 7 is the best option.
Suunto 9 Peak VS Garmin Fenix 7: Other Features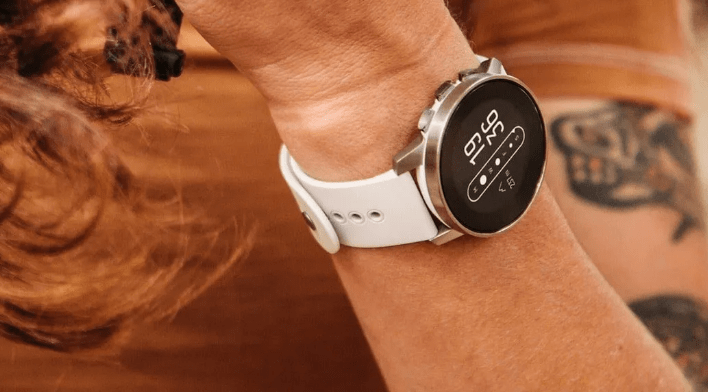 There are a lot of other features in both Suunto 9 Peak and Garmin Fenix 7. First of all, you will get a top-class GPS in both watches.
Fenix 7 supports Multi-GNSS that tracks more challenging environments. Golf course maps, Multicontinent TOPO maps, and SkiView maps. All these help you get more accurate and better route data and navigations.
On the other hand, Suunto 9 Peaks offers GPS with GLONASS, GALILEO, QZSS, and BEIDOU support. Here, you will see more in-depth route information, zoom level navigation, route planning with altitude profiles, Point of interest, estimated arrival time, and more. That's why the GPS and navigation system of Suunto 9 Peak is much better than Fenix 7.
Further, both watches offer ABC sensors to measure barometric altitude and directions.
Suunto 9 comes with some extra features that give you a better understanding of your weather conditions. It has storm alarms, sea level pressure, temperature, and more.
Apart from this, both watches allow you to check notifications from your smartphone, but you can't answer calls from these watches. Both watches can control the music of your smartphone headset.
Garmin Fenix 7 VS Suunto 9 Peak: Price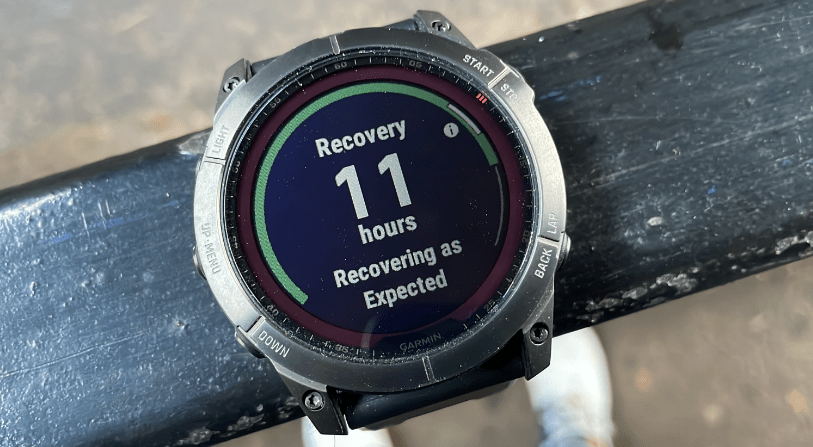 Price is one of the major concerns; everyone looks at the price before buying a watch. Both Fenix 7 and Suunto 9 Peak fall in the high-end smartwatches category.
Garmin Fenix 7 price starts from $699 for its standard 42mm version and ends at $999 for its 51mm Sapphire solar version. This time Garmin exceeds its expenses a little more. But Fenix 7 is a value for money smartwatch.
On the other hand, Suunto 9 Peak is available for $569 for its Moss Grey variant, whereas Granite blue titanium variant is available for $699. If you buy a Fenix 7 standard version, there will be no price difference between both watches. But the Fenix 7 solar version may cost you more bucks.
Garmin fenix 7X Sapphire Solar
Long-running solar powered multisport GPS watch

28 Days of battery life

Real-time stamina tracking, training status, advanced performance metrics

Get 24/7 health and wellness monitoring with wrist-based heart rate, Pulse Ox

Navigate the outdoors with a higher level of positioning accuracy

TopoActive maps
Prices pulled from the Amazon Product Advertising API on:
Product prices and availability are accurate as of the date/time indicated and are subject to change. Any price and availability information displayed on [relevant Amazon Site(s), as applicable] at the time of purchase will apply to the purchase of this product.
[maxbutton id="2″ url="goto.walmart.com/c/3148749/565706/9383?veh=aff&sourceid=imp_000011112222333344&u=https%3A%2F%2Fwww.walmart.com%2Fip%2FSuunto-Suunto-9-Peak-GPS-Sportswatch%2F956514566″ text="Check On Walmart" ]
Final Verdict
After reading the above article, you have understood that there is not much difference between Garmin Fenix 7 and Suunto 9 Peak. Before purchasing a smartwatch, you should look into the brand capabilities and focuses.
Fenix watches focus on toughness, whereas Suunto watches are well known for their high-end GPS and navigation performance.
If you want a watch with long battery life and more sports profile, then definitely Fenix 7 is the best option for you. On the other hand, if you focus on a GPS tracking watch and want a more stylish look, Suunto 9 Peak is probably the best option.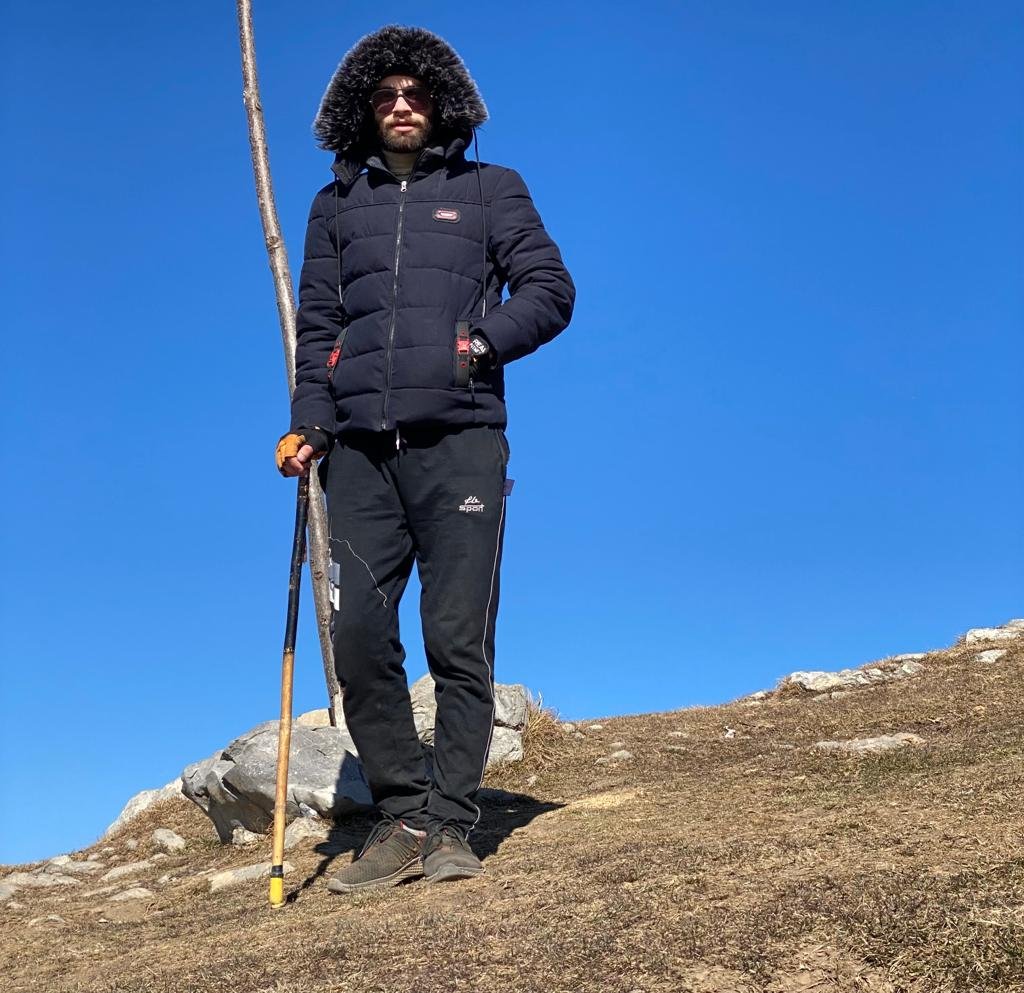 Hi, I'm Saad Dastagir. I'm a tech and fitness enthusiast who loves writing about smartwatches and fitness trackers. When I'm not testing out new gadgets, you can find me out on a hike or exploring new adventures. My passion for technology, fitness, and the great outdoors has led me to create a platform where I can share my experiences, insights, and reviews on the latest gear.