Today's article will compare the Garmin Fenix 7 VS Apple Watch 7. Which one is the best fitness tracking that you should need?
Garmin's new flagship has arrived in the market, and this time it offers numerous advanced features making it more valuable.
Whether you are an outdoor enthusiast or an athlete, Garmin Fenix 7 will perfectly measure your journey. The Fenix 7 series is incredibly durable, making it best for harsh environments.
On the other hand, if you compare Garmin Fenix 7 with Apple Watch 7, there are many things you find similar. But at the same time, there are some major differences. Apple Watch 7 is packed with more updated health and fitness tracking features, whereas Fenix 7 offers long battery life, excellent GPS, and training features.
It's difficult for fitness lovers to choose between Garmin Fenix 7 and Apple Watch 7, as both watches are health forced. But there are some of the major differences make the one the best fitness tracking watch. So, Let's try to find the differences!
Related Posts:
Garmin Fenix 7 VS Apple Watch 7: Design and Display
There are some huge differences between design and display. Garmin focuses on making rugged watches that can survive in any environment. Apple also tried to add some premium material to increase durability.
Garmin Fenix 7
Garmin watches are well known for their durability and premium material that attracts outdoor enthusiasts. Fenix 7 follows a similar design as Fenix 6 has, but Garmin adds a touchscreen display which is a big plus.
Following the traditional design, Garmin has added stainless steel bezel and fibre-reinforced polymer case that strengthen the overall design. The lens comprises Corning Gorilla Glass DX, while the Fenix 7 Sapphire variant has a Power Sapphire glass lens. All these premium materials make the watch more robust to sustain its shape even in more challenging environments.
Like the predecessor, Fenix 7 also offers 10 ATM water-resistant bodies for outdoor swimming, and even this watch can perfectly track your underwater fitness activities.
Five physical buttons help you control the watch's functionality and navigate through menus.
Taking about Fenix 7 display, Garmin has made several additions this time. You will get a 1.3" transflective memory-in-pixel display.
The full-colour display has also been touched to swipe and navigate easily, which is the major update in the Fenix series. You can easily read the dial-in outdoor sunlight because of its vibrant colors.
Overall, Garmin Fenix 7 design looks more sporty and durable, with 79g of it feels more comfortable than Fenix 6. You can easily wear this watch throughout your day without feeling any burden on your wrist.
Apple Watch 7
Apple makes smartwatches that are perfect for casual use. Watch 7 feels more comfortable and lightweight.
The Watch 7 has an alluvium frame to add a more sporty feel. The dial is made with cretic/sapphire crystal black glass, making it durable but unlike Garmin Fenix 7. The watch 7 is IP6X certified for crack, dust, and water resistance.
This time Apple adds a 50% thicker front crystal than Apple Watch Series 6, adding extra strength. The front crystal has a small flat base, making it more crack resistant.
With WR50 water resistance, you can easily track swimming and other underwater activities.
When it comes to displaying Apple Watch, the 7 comes with a 1.9" OLED display, which has 1000 nits like previous Apple Watches. The display is 30% per cent bigger than the Series 3 and also bigger than Watch 6 display. Such a bigger display makes it easy to use the QWERTY keyboard, reply text, and easily read the dial.
With 484 x 396 pixels resolution, Watch 7 gives a more vibrant and bold colour tune that looks more premium, and you can easily read the dial under direct sunlight.
Overall Verdict
You can see the differences between Garmin Fenix 7 and Apple Watch 7 design. If you want a more durable watch, then definitely Fenix 7 should be your priority. But if you have daily fitness tracking goals and want a more casual watch, Apple Watch 7 is probably the perfect option.
Garmin Fenix 7 VS Apple Watch 7: Battery Life
Battery life is one of the most important factors to look at. No doubt Garmin watches perform longer as compared to other market-leading smartwatches. Battery life also depends on features, GPS, display brightness, and other such factors.
Garmin Fenix 7 offers more impressive battery timing, and you can use this watch for 18 days in smartwatch mode. Such huge battery life is a golden advantage for outdoor lovers and travellers who don't have any charging source available.
Fenix 7 has a strong grip over battery performance, and it comes with many modes to save and backup the battery. Here are their brief description;
| | |
| --- | --- |
| Modes | Garmin Fenix 7 Battery Life |
| Smartwatch Mode | 11 Days |
| GPS Mode | 37 hours |
| All Satellite Systems | 26 hours |
| All Satellite Systems + Music | 7 hours |
| Max Battery GPS | 90 hours |
| Expedition | 26 days |
| Battery Saving Mode | 38 days |
On the other hand, Apple watches are casual fitness trackers that don't offer long-lasting batteries. Like Apple Watch 6, the new flagship Apple Watch 7 also offers 18 – 22 hours of battery. But thanks to fast magnetic charging support, that saves your lot of time.
Overall, Garmin Fenix 7 is the winner in the battery department; if you are always on a move or outdoor lover, then Fenix 7 will be the best option for you.
Garmin Fenix 7 VS Apple Watch 7: Fitness Tracking Features
When it comes to fitness tracking, there is a big battle between Fenix 7 and Apple Watch 7. Both are the best watches for fitness and outdoor sports tracking. But dig deeply to find which one is best for you.
Garmin Fenix 7
With advanced features in Garmin Fenix 7, you can take your training and outdoor sports to the next level. The watch deeply tracks every single fitness activity and shows graphs, trends and other visual data so you can keep an eye on your daily performance.
The updated built-in Optical sensor helps you track your heart rate performance; by default, the watch shows you the data of the last 4 hours. You can also track the heart rate underwater, which is a plus point.
Garmin adds a Pulse Ox sensor for pro athletes, which is similar to the previous Fenix 6. The Pulse OX helps you know how your body absorbs oxygen during different activities and at night.
This is a pretty useful feature that tells you about the overall wellness of your health. Pulse OX is just like SpO2; if the score is below 95%, you should have some health problems.
Another premium feature in Fenix 7 is Body battery energy that gathers data from other sensors and tells you when you need rest or when you are ready to perform the next exercise.
Other important health features include respiration tracking, hydration tracking, advanced sleep tracking, stress tracking, and more.
Fenix 7 has become a very competitive device when it comes to outdoor sports and track. It tracks real-time stamina to help athletes to know their current health situation. It also includes recovery time advice to let you know when you should perform your next workout.
Especially for runners, Garmin Fenix 7 is worth it. It includes visual pace predictors that tell you about oversell fitness levels based on your running history.
Similarly, the PacePro feature helps you maintain pace during marathons or jogging. These features show the deep insights of your running so you can keep an eye on your weak points and try to improve them.
If you are involved in the gym or heavy workout, Fenix 7 is also valuable for you. It offers dozens of high-intensity interval training workouts. The advanced sensors measure your every move more efficiently. There are a lot of other sports apps to track your outdoor sports effectively.
Some of the sports features of Garmin Fenix 7 includes;
ClimbPro
Surf-ready features
Mountain biking dynamics
XC SKI dynamics
HIIT workouts
Daily Workouts Suggestions
Visual Race Predictor
Recovery Time Advisor and more
Apple Watch 7
On the other hand, Apple Watch 7 is a pure health tracking device with plenty of fitness features. If you have some high fitness goals, Watch 7 helps you achieve them and guides you on every step to improve your performance.
Like Watch series 6, Watch 7 also offers an ECG app that tells you about any atrial fibrillation or sinus rhythms signs. But compared to watch 6, this flagship watch measures ECG more efficiently.
It takes only 15 seconds to show ECG results. After taking ECG reading, you can generate a PDF file and share it with your doctor for a better consultant.
In addition, you will get a SpO2 sensor with more improved AI algorithms. You can track your blood oxygen saturation level with a blood oxygen sensor. It tells you how much-oxygenated blood is present in your blood. The feature is similar to the Pulse OX sensor in Garmin Fenix 7.
Tracking your stress level is important, especially in casual routines; that's why Watch 7 adds a more advanced stress management system. The watch also offers stress-reducing exercises to calm yourself and increase focusing power.
Similarly, you will get sleep tracking to keep measuring your bedtime, REM sleep, light sleep, deep sleep, and awake time. Compared to the other market-leading smartwatches Apple Watch 7 precisely measures your sleep and shows more comprehensive insights into sleep.
You can also set different weekly or daily goals on Watch 7, which will effectively track them.
It adds dozens of workouts like running, dancing, treadmill, swimming, hiking, biking, and more for sports lovers. So you can measure your outdoor performance in a new way.
Overall Verdict:
Apple Watch 7 leads in the fitness department as it offers more advanced health tracking features. But for outdoor sports, Fenix 7 gives more comprehensive sports activities that Watch 7 doesn't offer.
Apple Watch 7 VS Garmin Fenix 7: Smartwatch Features
Garmin Fenix 7:
Apart from fitness tracking and outdoor features, there are a lot of smartwatch features to explore in Fenix 7. First of all, it has advanced GPS and navigation systems that work in every type of environment. You will get MULTI-GNSS support to track more challenging routes.
Further, Fenix 7 is preloaded with Golf Course Maps, SkiView maps, and TOPO maps that add more fun to your adventures.
The built-in ABC sensor in this watch helps you track weather conditions, direction, elevations etc. Further, safety tracking features automatically detect any incident and send your location to your emergency contact.
With Garmin Fenix 7, you can also receive smartphone notifications on your wrist, so you don't need to check your phone again and again. Also, you will see Garmin pay, storage for music, find my phone, VIRB remote, and other features.
Apple Watch 7:
Under the hood, Apple Watch 7 is packed with tons of smartwatch features that allow you to use your smartwatch as a smartphone.
Watch 7 also has a cellular variant that allows you to make calls and reply to text directly from your wrist, and you don't need any smartphone connection.
This time Apple also added a QWERTY keyboard which is very useful, and you can easily type messages on it.
Plus, built-in GPS helps you track routes, speed, distance during outdoor Sports. The GPS in this Watch 7 is not as comprehensive as Garmin Fenix 7 has. But still perfect for navigation, GPS drains more battery life on Watch 7, which is a little frustrating.
Sanitary, on Apple Watch 7, you can use the smart assistant to set a timer, alarm, check weather forest, control smart home devices, and more.
You will get 32GB of internal storage to store music and apps, which is a big plus.
Apple Watch 7 VS Garmin Fenix 7: Price
Price is something that everyone asks about. Both Apple Watch 7 and Garmin Fenix 7 falls in the high-end smartwatches category.
Apple Watch 7 price start from $399 for its normal variant, and the cellular variant is available for $499.
On the other hand, Garmin Fenix 7 costs $699 for its standard version, $799 for its solar version, and the Sapphire version is available for $899.
You can see there is a big price difference between both smartwatches.
Apple Watch 7
Excellent ECG App

GPS is very accurate

Comfortable

In-depth fitness tracking

Always-on Retina display
Prices pulled from the Amazon Product Advertising API on:
Product prices and availability are accurate as of the date/time indicated and are subject to change. Any price and availability information displayed on [relevant Amazon Site(s), as applicable] at the time of purchase will apply to the purchase of this product.
Garmin fenix 7X Sapphire Solar
Long-running solar powered multisport GPS watch

28 Days of battery life

Real-time stamina tracking, training status, advanced performance metrics

Get 24/7 health and wellness monitoring with wrist-based heart rate, Pulse Ox

Navigate the outdoors with a higher level of positioning accuracy

TopoActive maps
Garmin Fenix 7 VS Apple Watch 7: Which One You Should Buy?
Undoubtedly, Apple Watch 7 is the best fitness tracking smartwatch for daily use and is especially recommended for iPhone users. If you have some health problems and aren't involved much in outdoor sports, then the Apple Watch 7 is the best option.
On the other hand, Garmin Fenix 7 has a more durable design that offers premium sports features that Apple Watch 7 doesn't offer. This watch should be your higher priority if you have some outdoor goals.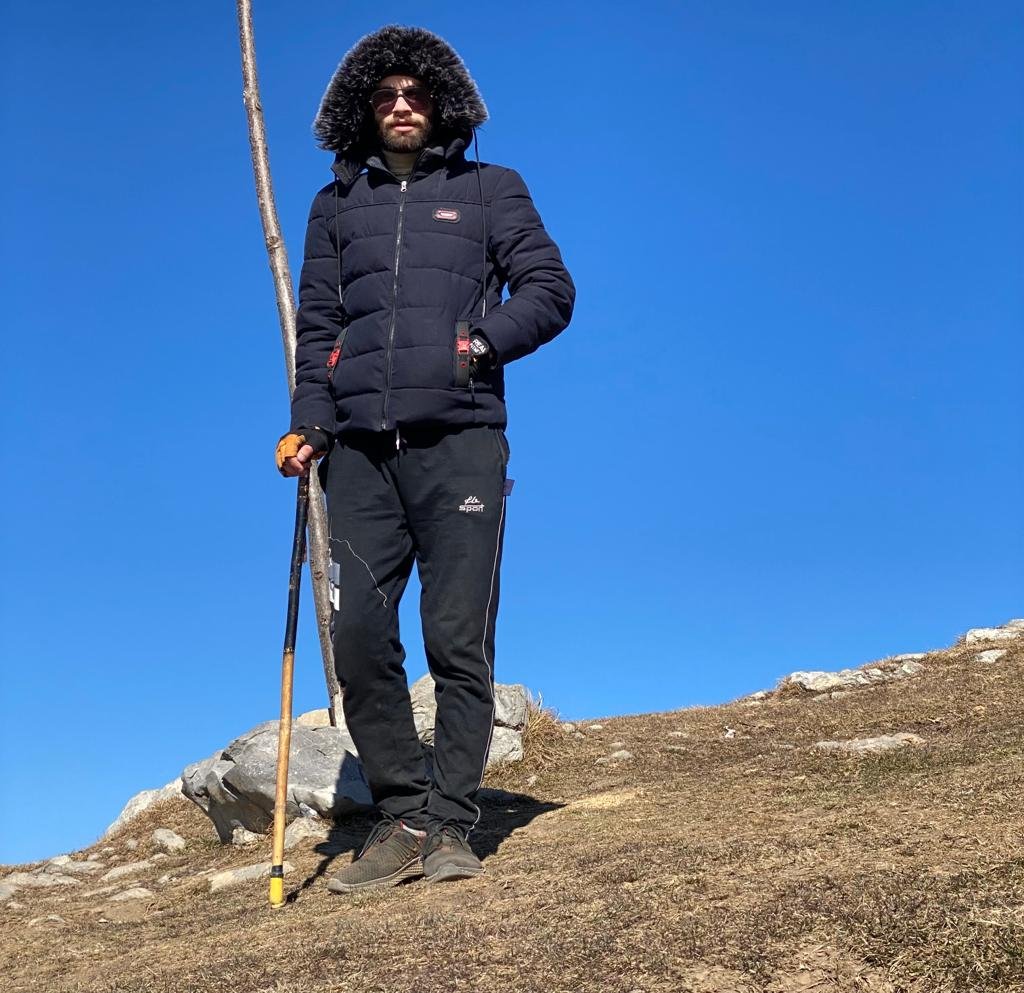 Hi, I'm Saad Dastagir. I'm a tech and fitness enthusiast who loves writing about smartwatches and fitness trackers. When I'm not testing out new gadgets, you can find me out on a hike or exploring new adventures. My passion for technology, fitness, and the great outdoors has led me to create a platform where I can share my experiences, insights, and reviews on the latest gear.