The Samsung Galaxy Watch Active 2 is one of the best selling smartwatches in the market with tons of exciting features.
On galaxy watch active 2, you will get many things like calling features, 30 workouts, Bixby assistant, GPS, SOS, NFC, and more.
If you own a Galaxy watch active 2, you might be curious about some fun tips and tricks. And in this article, we will discuss some of the most fun tips and tricks of Galaxy Watch Active 2 that you must like.
So let's get started!
Note: In today's article, you will also learn how to install an ECG and Blood pressure app on your Galaxy Watch Active 2, which is the most exciting part of this article.
Related Posts:
Galaxy Watch Active 2 Tips & Tricks | 15 Cools Things To Know About Galaxy Watch Active 2
1- Set Daily Fitness Goal
One of the exciting things I have seen on Galaxy Watch Active 2 is goal tracking. You can set your desired goals, and the Watch will effectively track them. By default, the goals are set on these settings 300 cal/day, 30minutes workouts/day, 8 hrs move hourly/day.
But you can also exceed these values based on your age or daily routine.
For setting daily goals, you can follow these steps;
On your Galaxy Watch, Active 2 swipe left, and you will see the goal's heart.
Tap on the goal's heart, and it will bring you to the next face.

At the bottom, you will find the "Settings" option, tab on it.
Now tap on "daily targets", and you can set your goals according to your desire.
2- Enable Rotating Bezels
Samsung first introduced the rotating bezels feature in Galaxy Watch active 2, and now this feature is inherited in all flagship Galaxy watches. The rotating bezel feature allows you to swipe left or right by rotating bezels (by touch). If this feature is not enabled on your Watch, you can enable it simply from your settings.
To enable, Go to Settings > Advance > Touch Bezels > Turn it On.
3- Water Lock Features
This one is a hidden feature in Galaxy Watch Active 2 that few people know about. This feature activates the pressure sensor in your Watch that helps you to eject water from the Watch.
Although Watch Active 2 is rated 5ATM water-resistant, it's recommended to use Water lock mode before swimming or water activities to avoid damage.
To enable this feature, simple down, and you will find a water drop icon in a water Lock mode. After enabling this mode, your screen will lock, and you can't swipe on your screen and use any other feature.
To turn off water Lock mode, hold the home button for two seconds, the Watch will give an alarm, and the water lock mode will automatically turn off.
4- Reorder Widgets
Next, we have another exciting feature to talk about. Galaxy Watch Active 2 is preloaded with dozens of widgets, and you can remove or rearrange them according to your need.
I'm using my Galaxy Watch to track outdoor activities, Calendar and reminder widgets are not useful for me and I deleted them from wearable app.
You can also add widgets from your watch or wearable app as you want. If you want to add a widget from your Watch, then swipe left, and at last, you will see the add widget option, tap on it, and you choose your favourite widget to add.
If your Watch is connected with the Samsung Health app, you will access more advanced health widgets.
If you are a busy person with many meetings and daily reminders, you can add reminders or a calendar widget on your Watch.
To remove the widget, tap on it for one second and tap on the minus symbol.
You can also change or delete widgets from wearable apps. Go to your smartphone wearable app and find "Widgets" then, here, you can delete or add more widgets as you want.
5- Always-on Display
Always on Display is something very exciting that comes with every Galaxy watch. This feature allows your screen to remain active all the time. It helps you to read the dial with one glimpse easily. The feature first comes with Galaxy Note 10, and Galaxy has also started adding in its new flagship watches.
Although this feature on Galaxy Watch Active 2 is pretty useful, it drains your battery life. But in case you need it, you can turn it on from Settings.
To activate AOD go to Settings > Display > Watch always on, and turn it on. You can also enable it from quick settings.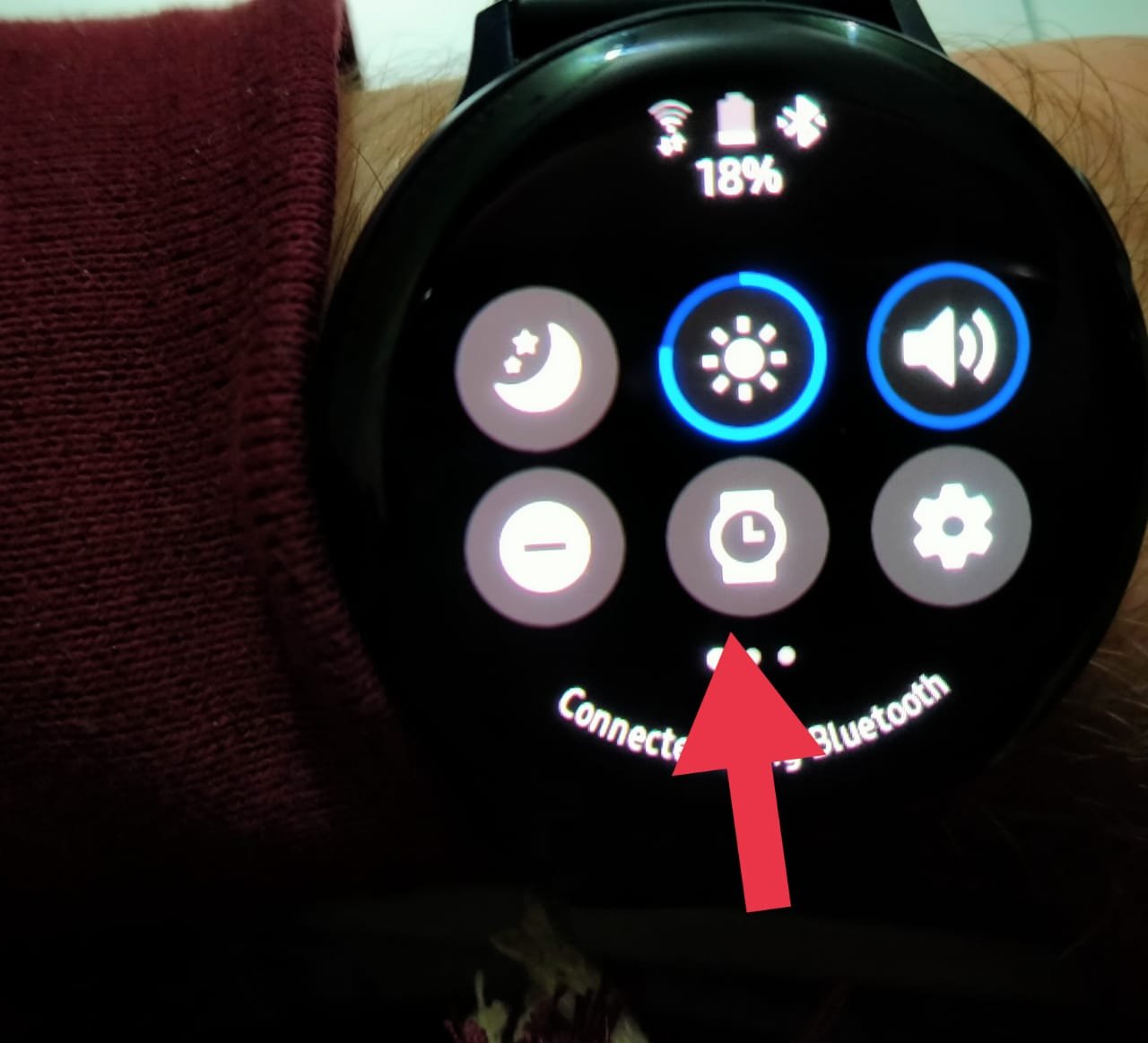 6- Background Style
Don't skip this part if you want more stylish backgrounds and themes. Galaxy Watch Active 2 gives you an option to change the background style. There are a lot of amazing and colourful backgrounds available.
Go to Settings > Watch Faces > Background Styles to change the background. Here you can activate the desired background style.
Samsung Galaxy Active 2
Tested by Amazon-qualified suppliers.

Fitness Tracking Options at Your Fingertips

Apps at Your Command

Compatible with Android and iOS
7- Inactive Time Alerts:
Galaxy Watch Active 2 offers a more smart sensor that detects your inactivity. If you are inactive for an hour, your Watch will ask you to stretch your body. But you have to turn on inactive time alters from your Watch.
To activate inactive time alters, follow these steps;
Open the Samsung Health app from your Watch.

Then, from the bottom, tap on "Settings."

Look for "Inactive time alters" and turn it on.

You can also set a schedule for time alters.
8- Take Screenshots
Taking screen shots is one of my favourite features on Galaxy Watch Active 2. Altering measures your HR, stress, blood pressure or ECG; you can take a screenshot of them and share it with anyone.
But to take screen hosts, you have to run on this feature; Go to Settings > Advanced > Screen Capture > Enable.
Capturing a screenshot on Galaxy Watch is pretty easy; hold the Home button and swipe on the screen towards the right. There is also an option that allows you to send the screenshots to the phone.
9- Theatre Mode
Galaxy Watch Active 2 has a really smart notification system, and it includes various modes to control the notifications. For instance, you will get a Theatre mode that allows you to disable all the notifications temporarily.
Reminders on your Watch are helpful and keep you updated on every new notification. But sometimes, these notifications may become more distracting, like when you are in a library or theatre, you can disable notification using Theatre mode.
The Watch also gives you different duration options so that you can set theatre mode for 1,2,3 and 4 hours.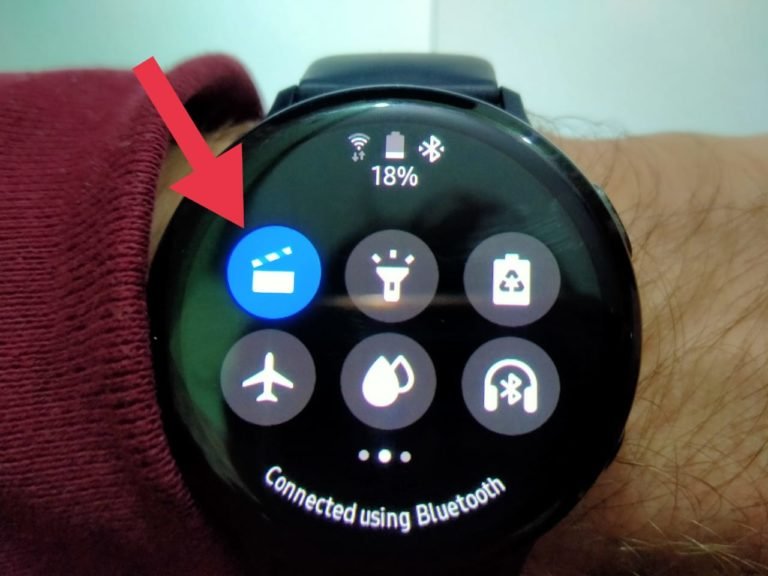 To turn on the Theatre mode, go to quick settings and simply tap on the icon.
10- Setup SOS Message
Fall detection is mostly found in every high-end smartwatch, and not Galaxy has added this feature in Watch Active 2. This feature allows you to send an SOS to your emergency contacts in case of any incident or emergency. But for this, you have to keep connected your Watch with your smartphone.
Follow these steps to Set Up SOS on your Galaxy Watch Active 2.
Swipe down and go to "Settings".

Find "Advanced", and at the bottom tap on "SOS."
Now turn on "Send SOSes" and also turn on fall detection.

Once down, you will get a prompt message to set up fall deletion on your smartphone.

Add emergency contacts from the contact lists and done.

Once an incident happens, press the home key button three times, and the Watch will ask you to cancel SOS within three seconds, and after three seconds, it will send SOS to your emergency contacts.
11- Battery Optimization
To extend the battery life, Galaxy Watch Active 2 offers a built-in battery saving mode that gives you an extra long-lasting battery, but in this mode, you can't use other fitness tracking or smart features. Staying in smartwatch mode, you can also optimise the battery life from your settings. This hidden battery optimisation feature is very cool that automatically turns off all unnecessary functionality and improves battery performance.
To optimise battery life, go to "Settings" of your Watch.

Search for '"Battery" and tap on it.
Now find the "Optimise Battery" option and tap on it.

The Watch will automatically optimise the settings and extend battery life a little more.
12- Play Offline Music
Luckily, on your Galaxy Watch Active 2, a speaker allows you to play music directly on your Watch. So if you are on a walk or doing any workouts and you don't have your phone with you, at that moment you can use your Watch to play your favourite music.
You don't need any smartphone connectivity even to play music on your Galaxy Watch Active 2. Just download the Spotify app from the Galaxy store on your Watch and pile up the list of your favourite songs.
Follow these steps to use this feature;

Open the Spotify app on your Galaxy Watch

Go to "Settings" and tap on "Playback".

Not Choose "Standalone"
After these settings, you can directly play songs and music on your Watch, but first, you have to download your favourite music.
13- Avoid Notification Distraction
When I bought Galaxy Watch Active 2, in the beginning, I was fed up with tons of notifications on my Watch. I also received every single WhatsApp or messenger notification. But then, I have found a simple solution to block certain apps' notifications.
You can block any notification from apps that you don't want. For that, you open the wearable app > Watch Settings > Notifications, and then turn on/off apps according to your need.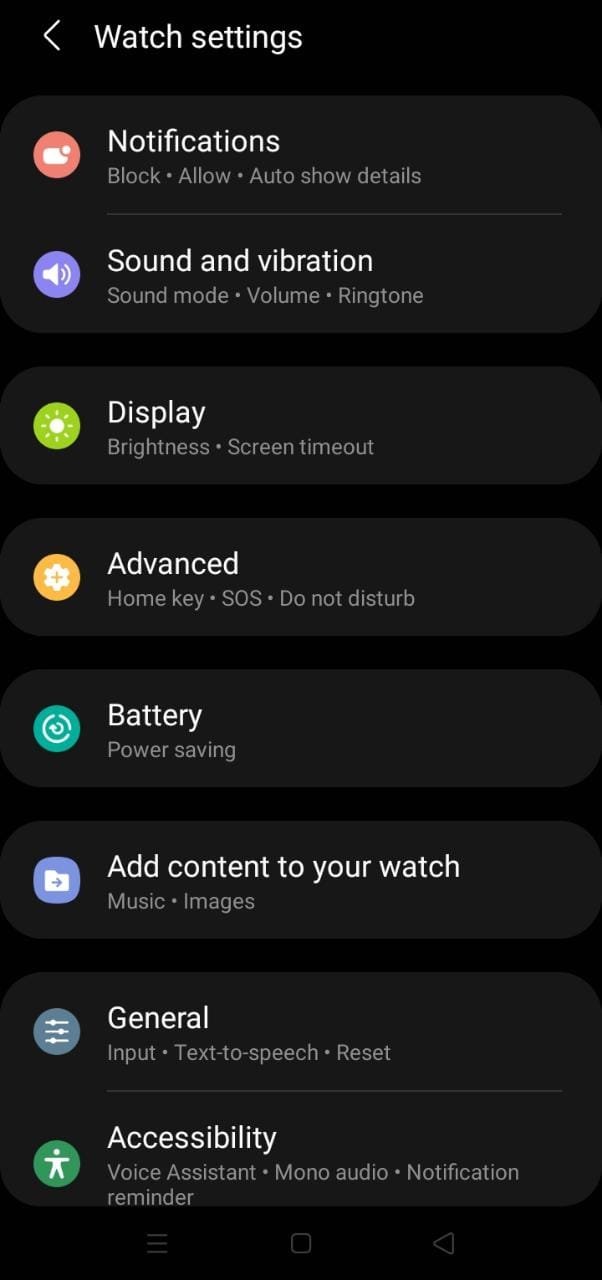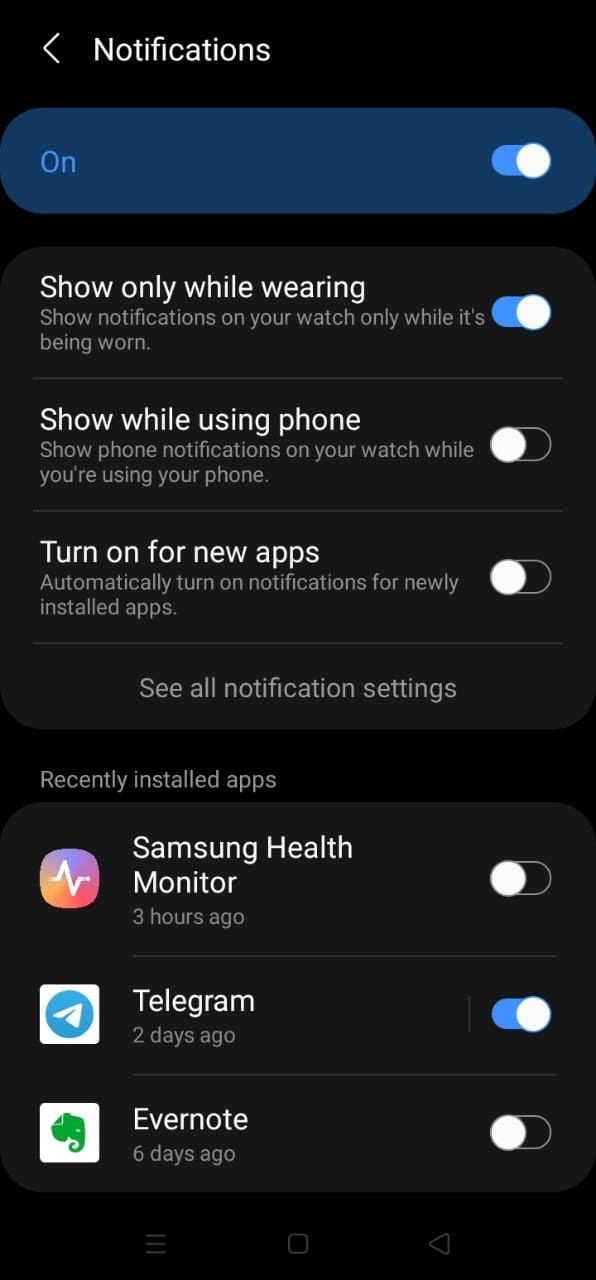 If you don't want any single notification on your smartphone, switch off from the top.
This can also be done for your smartwatch. Open the quick settings from your Galaxy watch, and tap on the don't disturb icon.
14- Stores Photos On Your Watch
Galaxy Watch Active 2 comes with 4GB of built-in storage to store different apps, music, and photos in the gallery. I think the watch gallery is the best place to store your personal and more memorable photos. You can access photos or media any time from your wrist, whether you watch it or not.
Follow these simple steps to transfer photos or music from your phone to watch.
Open the wearable app from your smartphone

Tap on Watch Settings
Now look for "Add content to your watch" and tap on it.

Tap on "Copy Images to watch"
Choose your desired photos that you want to transfer to your watch storage.

You can also store music by tapping on the "Add tracks" option.
15- Get ECG & Blood Pressure App
Now you also have access to ECG and blood pressure apps. Just like Apple Watches and Galaxy watch 4, you can take ECG on your Watch Active 2. It will generate a PDF report that you can share with your doctor.
To install ECG and BP apps, you have to install two applications on your smartphone. For further procedures, you can watch this video.
Samsung Galaxy Active 2
Tested by Amazon-qualified suppliers.

Fitness Tracking Options at Your Fingertips

Apps at Your Command

Compatible with Android and iOS
Final Words:
There are many things to explore in Galaxy Watch Active 2; you can make your lifestyle much more interesting by using simple tips and tricks of Galaxy Watch active 2. The last one, in particular, is my favourite, and that makes my galaxy watch much more valuable. Now I can measure my blood pressure at any time.
The tips mentioned above and tricks are personally tested, so there is no negative effect on your watch performance. I hope you will like this article; if you have any other tips and tricks related to galaxy watch active, 2, don't forget to share it with us.