Recently Galaxy has released its new Galaxy Watch 4, a flagship watch offering a lot of exciting features. The recent upgrade in Galaxy Watch 4 makes it a much more powerful smartwatch.
And we have recently reviewed Garmin Venu 2 and have found that its majority of features are similar to Galaxy Watch 4. When choosing one from Galaxy Watch 4 and Garmin Venu 2, it may be a difficult job.
There are a lot of new features added to both watches, and both are your best companion to your journey towards a healthier life. But you might think which is more recommended for me, so let's identify some differences between both smartwatches.
Related Posts:
Galaxy Watch 4 vs Garmin Venu 2: Comparison Table
| | | |
| --- | --- | --- |
| Features | Garmin Venu 2 | Galaxy Watch 4 |
| Dial size | 1.3-inch Venu 2S: 1.1-inch | 1.36-inch40/42mm: 1.19-inch |
| Weight | 49g | 46g |
| Water Resistance | 5 ATM | 5 ATM |
| Resolution | 360 x 360 | 396 x 396 |
| Screen Glass | Corning Gorilla Glass 3 | Corning Gorilla Glass with DX+ |
| Pixel Per Inch | 326 PPI | 330 PPI |
| Battery Life | 7-11 days (average) | 1-2 days average |
| Sensors | Heart rate sensor, GPS, Accelerometer, Thermometer, GLONASS Galileo Barometric sensor, Pulse OX sensor, Blood Oxygen Saturation monitor. | BIO Active sensor, Optical heart rate sensor, ECH sensor, Accelerometer, Barometer, GPS GLONASS BeidouGalileo, Ambient light sensor. |
| NFC | Garmin pay | Samsung pay |
| Voice Assistant | No | Yes |
| Make calls, send texts & Emails | No | Yes |
| ECG | No | Yes |
| Bioelectrical Impedance Analysis | No | Yes |
| Personal Activity Intelligence | Yes | No |
Related Posts:
Galaxy Watch 4 vs Garmin Venu 2: Design & Display
Credit: gsmarena.com
Garmin watches are pretty durable devices that are perfect for outdoor lovers, but Galaxy also introduced a much more durable model that can compete with Venu 2. So let's first talk about their design and display.
Galaxy Watch 4
Galaxy Watch 4 follows the design of its predecessors, has a pretty simple and elegant design. But this time, Watch 4 comes with a streamlined aluminum metal frame that makes it much more durable and premium.
Overall this watch looks much more premium than Garmin Venu 4; if you are looking for a stylish device, then Watch 4 is the best option. You can also use this watch to track underwater activities as it has 5- meter water resistance.
This time rotating bezels are much smoother, and you can easily navigate between apps.
Because of 30g of weight, Galaxy Watch 4 feels much lighter, and its Silicone bands make it more comfortable.
When it comes to display, Watch 4 has won hearts. The 1.4 inches Super AMOLED display looks much more vibrant and has 450 x 450 pixels resolutions.
Indirect sunlight, the outdoor mode automatically turns on like Galaxy Watch Active 2, so you can easily read the dial.
The dial is covered with robust Gorilla Glass DX+ that makes it a more durable smartwatch.
Garmin Venu 2
Venu 2 is one of the stylish-looking but durable smartwatches of the Garmin family. It comes with stainless steel bezels and a fibre-reinforced polymer case which stands out in rugged environments. If you are an outdoor enthusiast, this is the best outdoor smartwatch for you.
Just like Galaxy Watch 4, it has 5 ATM (50 meters) water resistance so that you can track your underwater activities as well. Two physical buttons allow you to turn on/off the watch and navigate through the menu.
Garmin Venu 2 is slightly heavier than Galaxy Watch 4, as it has 49g of weight. But soft and smooth silicone bands make it much more comfortable.
Garmin Venu 2 is the first Garmin watch that comes with a touch screen. Even in high-end Garmin watches like Tactix Delta and Fenix 6, there is no touchscreen. It comes with a 1.3 inches AMOLED always-on display with higher nits and pixels (416 x 416 pixels).
Difference
There is not a big difference between both devices. Only the Galaxy Watch 4 has a slightly bigger and bright display.
In design, Garmin Venu 2 feels more durable because of its stainless steel bezels, but on Galaxy Watch 4, it also comes with MIL-STD-810G certification to face harsh environments..
Galaxy Watch 4 vs Garmin Venu 2: Battery Life
Battery life is a crucial factor that everyone looks for. But it's a bit confusing because battery life varies for every user; there is no fixed battery lasting time in any smartwatch.
If your smartwatch has more advanced features, sensors, GPS, and high performance, then it might be that it has low battery life. But usually, we have seen and tested that Garmin watches are very long-lasting batteries that make these watches your best companion in outdoor environments.
Garmin Venu 2 gives you 11 days of battery life in smartwatch mode, which is insane. You can easily track your outdoor journey, hiking, and adventures without taking the stress of battery charging.
On GPS mode, it will last for 8 hours to navigate maps for a long time. There is also a battery saver smartwatch mode in which your watch will last for 12-13 hours.
On the other hand, Galaxy watches 4 is far from Garmin Venu 2 in the battery life department. Samsung claims that the Watch 4 will give 40 hours of uptime.
Unfortunately, Galaxy Watch 4 lasts for 1 day on its full potential (GPS, LTE, Trackings, Connectivity).
Note: If you want a smartwatch for your normal or regular use than Watch 4 might be a good option. But for outdoor enthusiasts we will not recommend Galaxy Watch 4.
Galaxy watch 4 vs Garmin venu 2: Price
Garmin Venu 2 and Galaxy Watch 4 both fall in mid-range categories. But there is a clear-cut difference between their prices. Usually, Garmin devices are pretty expensive than Galaxy wearables. There are a lot of reasons behind the high prices of Garmin watches. You can find reasons here.
When it comes to Garmin Venu 2, it's available for $349, which is costly. On the other hand, Galaxy Wath 4 comes with different variants, and their prices start from $199 to $329.
Galaxy Watch 4 40mm Bluetooth Variant: $199 | 44mm variant $229

Galaxy Watch 4 LTE variant: $279

Galaxy Watch 4 Classic: $329
Galaxy Watch 4 vs Garmin Venu 2: Fitness & Health Features
In terms of health and fitness features, both smartwatches are insane. There are a lot of common fitness features in both smartwatches but let's put some light on differences. Galaxy Watch 4
Galaxy watches are always great fitness trackers, and they give precise results that help you achieve your fitness destination. Even past Galaxy models are very competitive, and they have tons of fitness features.
Samsung adds three sensors, including a heart rate monitor, ECG sensor, and bioelectric impedance analysis (BIA) sensor. All these sensors are in contact with your skin and track your daily activities.
The BIA is a new addition that measures your overall body composition, and it's a handy feature that makes the watch 4 worthies of buying.
Similarly, there are a lot of other features available, including; sleep tracking, calorie tracking, blood pressure monitoring, automatic workout-tracking, daily goals, stress tracking, hydration tracking, and much more.
You will also get an improved SpO2 sensor that monitors your body oxygen levels. Apart from all these features, Galaxy Watch 4 featured 39 major sports modes that track your indoor and outdoor activities.
Overall, Galaxy watch 4 is an outstanding fitness tracker that shows a depth analysis of health activities.
Garmin Venu 2
Garmin smartwatches are usually designed for outdoor purposes. Under the hood, Garmin Venu 2 is packed with most competing outdoor and sports features that are not present in Galaxy watch 4.
But in the health department, Venu 2 lacks ECG and BIA sensors. Garmin Venu 2 gives slightly more accurate results than GW4, which is its big plus point.
When you count its fitness features, it has Body battery energy monitoring, Pulse OX sensor, Stress tracking, Women's health tracking, Respiration tracking, Sleep tracking, Real-time heart rate monitoring, and more.
The extra thing in Venu 2 is Fitness age that shows the date of your weekly performance, activities, resting heart rates, BMI, body fat percentage, and more. Similarly, Garmin Venu 2 is also a smartwatch for the gym, as it has tons of animated on-screen workouts, advanced strength training, and Garmin coaches that assist you on each step.
You can also create your workouts from 1,400 exercises in the Garmin Connect app. So if you are an outdoor lover, we strongly recommend Garmin Venu 2, as it has more advanced outdoor features than Galaxy Watch 4.
Galaxy Watch 4 vs Garmin Venu 2: Other Tracking Features
Apart from health tracking features, there are a lot of things to explore in both smartwatches.
Firstly, there is a built-in GPS feature in both smartwatches so you can easily navigate your outdoor adventures. Garmin Venu 2 has insane GPS tracking features that give more precise results even in rough environments. Whereas GW4 is fitness-focused, smartwatch GPS tracking is only useful for tracking runs and cycling etc.
Further, there is a built-in microphone and speaker in both smartwatches, but only Galaxy Watch 4 allows you to answer calls from your wrist. GW4 also comes with an LTE variant that will enable you to make calls without any smartphone connection.
Moreover, you can receive notifications on both watches, see calendars, stopwatches, alarms, NFC features, and more. Unlucky Garmin Venu 2 lacks a voice assistant; on GW4, you can do voice searches via Google Assistant.
Final Words
After going through the above article, we hope you are now familiar with some differences between Garmin Venu 2 and Galaxy Watch 4.
Long story short, if you want a fitness focus smartwatch, the Galaxy Watch 4 is strongly recommended. And if you are an adventure and outdoor enthusiast, then Garmin Venu 2 is the perfect option.
Now it's up to you which smartwatch you would like to buy according to your budget and need.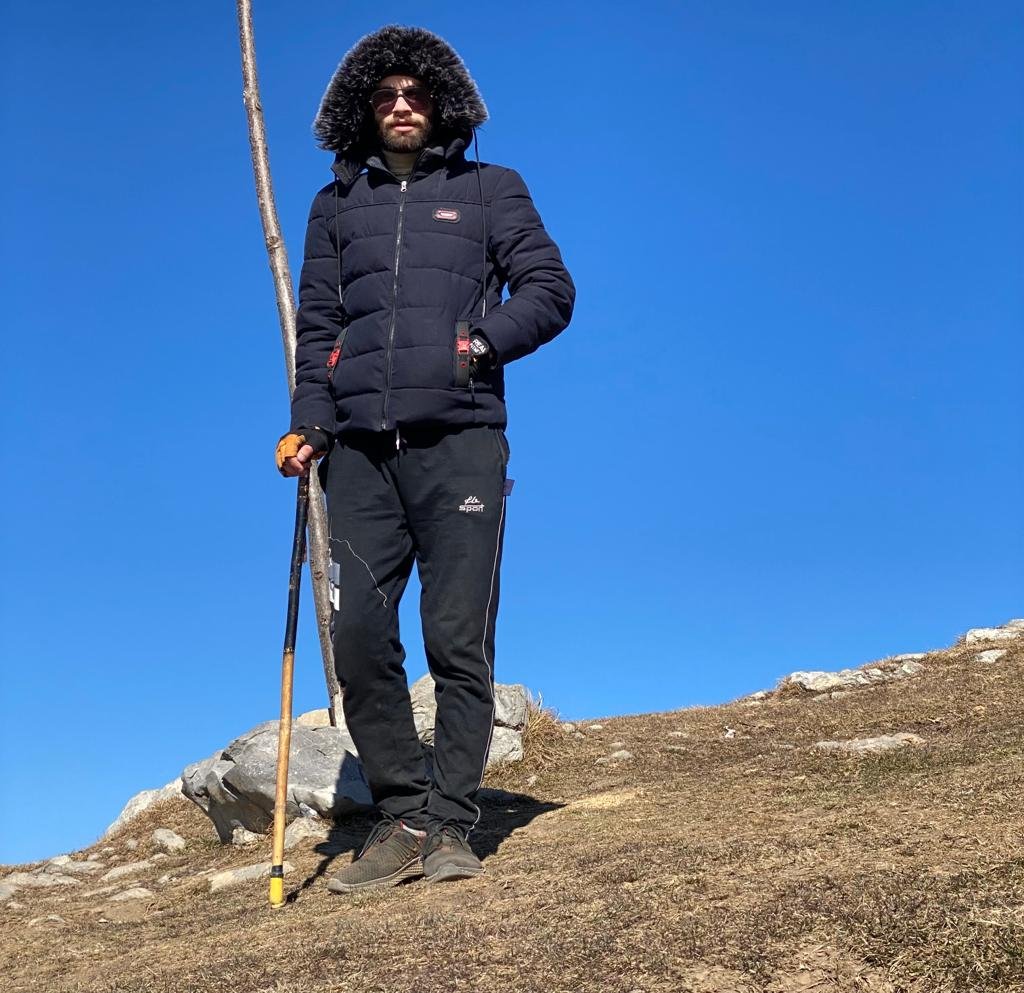 Hi, I'm Saad Dastagir. I'm a tech and fitness enthusiast who loves writing about smartwatches and fitness trackers. When I'm not testing out new gadgets, you can find me out on a hike or exploring new adventures. My passion for technology, fitness, and the great outdoors has led me to create a platform where I can share my experiences, insights, and reviews on the latest gear.