Fossil and Michael Kors are both popular and fashionable watch brands. Both are renowned for producing fashionable timepieces and smartwatches.
Fossil has a long history of producing high-quality timepieces at affordable prices. However, Michael Kors is one of the best-known watch manufacturers for ladies, known for its stylish designs. Additionally, Michael Kors watches are frequently inspired by luxury, whereas Fossil prefers to create retro-themed timepieces.
Also, it is important to know that both Fossil and Michael Kors have signed a contract stating that Fossil is responsible for designing and assembling Michael Kors watches. But, there is still a noticeable difference between the timepieces offered by both lines.
 As a result, we've decided to compare the timepieces produced by both manufacturers so that you can easily determine which brand is the best choice.
So, without further ado, let's get right into it.
Fossil VS Michael Kors : Comparison Table
| | |
| --- | --- |
| Fossil | Michael Kors |
| Founded in 1984 | Founded in 1981 |
| Made in Switzerland | Assembled at mass in China |
| More variations in design | Lesser variations in design |
| Offers more cheap watches | Expensive as compared to Fossil |
| Highly reputed | Less reputed |
| It comes with a two-year warranty | It comes with a two-year warranty |
Fossil VS Michael Kors: Background History
Before comparing the different aspects of their timepieces, it's important to know the brief history of both watch companies.
Fossil's History:
The Fossil was founded in 1984 by entrepreneur Tom Kartsotis. Although it makes watches, it is primarily a fashion house that offers a wide range of items under its name. But overall, Fossil has created a solid reputation for its attractive and fashionable timepieces.
Furthermore, Fossil consistently gives its consumers contemporary and simple designs and an attractive aesthetic appeal. As a result, Fossil watches are a great option if you want a watch that stands out from the crowd.
The fact that Fossil watches utilize quartz movements in their designs is fascinating. The manufacturer opted to use both Japanese and Swiss mechanisms in their watches to avoid being limited to a single type of quartz movement. To be sure, this is a smart move to extend the usefulness of their watches' movements.
Additionally, Fossil launched the Relic brand, which is intended for people looking for a less expensive option than Fossil. Presently, Fossil owns many well-known brands, including Swiss watchmaker Zodiac, Skagen, Misfit, and Fossil Swiss.
Aside from that, the company has the license to design, produce, and distribute timepieces for several well-known brands, including Diesel, Michael Kors, and others.
Michael Kors's History:
Since its founding in 1981, Michael Kors has been an American fashion design company that honors exquisite taste with iconic watch collections such as the Blair and Darci lines.
It is undeniable that Michael Kors is one of the best-known fashion brands globally, producing timepieces that remain trendy. With inexpensive and appealing designs, their watches encapsulate the richness and soul of a modern lifestyle.
Fossil and Michael Kors have been working together since the fall of 2004. Fossil Group was granted the right to create, develop, and distribute Michael Kors's timepieces worldwide.
Nowadays, in addition to watches, Michael Kors produces dresses, jewelry, shoes, purses, and other fashion accessories. In addition, Michael Kors has received numerous honors and recognitions, all of which have contributed to the brand's positive image. In 1999, the brand was recognized with the best women's wear award.
Fossil VS Michael Kors: Style & Design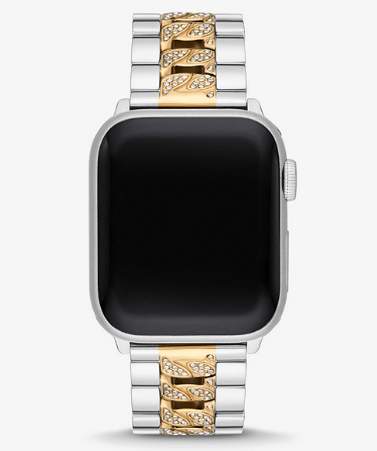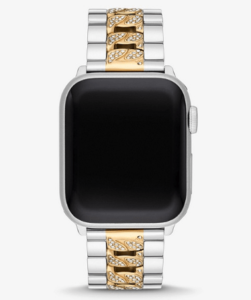 Fossil:
Fossil is undoubtedly one of the most prestigious fashion brands in the world. Style-wise, their timepieces will go well with your sense of elegance and uniqueness.
Fortunately, Fossil watches come in various styles to suit both men and women. There are a variety of timepieces available from the company; all of them include beautiful designs that appeal to a wide audience. You can choose from various models based on your preferences or personality. Also, their designs are always up to date with the latest fashions.
Many Fossil watches are currently available, including analog quartz-powered ones, digital chronograph watches, and vintage-inspired wristwatches that include antique design patterns and features. 
Furthermore, they're not just good at developing smartwatches but also good at making mechanical and digital watches.
Except for the mid-priced models, Fossil watches are fashionable, elegant, and pleasant to wear. Therefore, you may confidently wear this watch to a formal function or a casual day. As a result, if you're looking for something distinctive and fashionable, Fossil timepieces are an excellent option.
Michael Kors:
Michael Kors is, without a doubt, one of the most renowned names in fashion design. It's also a great choice for fashionistas who want to make a statement. In addition to formal events, these watches can be used for outdoor activities.
Most Michael Kors' smartwatches feature diamond-studded circular dials, which are particularly eye-catching. In addition, the best feature of these smartwatches is the ability to select a distinctive color scheme.
One more intriguing feature of these smartwatches is their attractive display faces. Michael Kors smartwatches, unlike other smartwatches, have more beautiful and customizable watch faces, which is a significant plus.
Michael Kors smartwatches also include flexible and soft band straps that are comfortable for extended periods.
Overall, Michael Kors smartwatches are ideal for folks who appreciate sophisticated and fashionable timepieces.
Fossil VS Michael Kors: Quality & Efficiency
Fossil:
There is no doubt that Fossil watches are of the highest quality and will last for many years to come. Their timepieces are accurate and long-lasting since they are made of high-quality materials. Even though it is not a luxury brand, Fossil produces high-quality watches with some of the finest quality-to-price ratios.
Their watches are constructed with stainless steel of the highest grade to ensure long-term durability. Their dials are further protected by sapphire and mineral crystal glass, making them extremely hard to damage or scratch.
Also, these watches may feature stainless steel or even silicone straps, depending on the model.
Additionally, Fossil watches are quite accurate in terms of timekeeping. All Fossil timepieces are powered by either Quartz or a Mechanical movement, both known for their dependability and accuracy.
The water-resistance of most Fossil watches is limited to 30 meters, making them less suitable for swimming. Therefore, it can survive only a few raindrops and small water splashes. On the other hand, these timepieces are not suitable for swimming or diving.
Overall, their build quality lies somewhere in the middle of the scale. It is what you'd expect from a watch in this price range.
Michael Kors:
It is important to know that Fossil makes Michael Kors watches, so you can expect the same quality to accompany your style watch.
Like Fossil, Michael Kors smartwatches are built of high-quality stainless steel. The watch's screen is protected by a mineral crystal, making it prone to scratches for enhanced durability. Additionally, their timepieces come with various band options, including stainless steel, leather, and silicone.
Furthermore, their timepieces have a Japanese Quartz movement which is known for its extreme precision. Quartz movements are easy to maintain, so you won't have to bother about winding your watch for years.
Mostly, Michael Kors smartwatches are water-resistant up to 100 meters, so you won't have to take them off while swimming. Also, you can use them for handwashing and bathing.
Fossil VS Michael Kors: Best Selling Models
Let's look at their best-selling watches to get a perspective of what the best Fossil and MK have to offer.
1- Fossil Gen 5 Carlyle
Product Specifications
| | |
| --- | --- |
| Brand | Fossil |
| Screen Size | 1.28 Inches |
| Case Material | Stainless Steel |
| Band Material | Leather |
| Built-in GPS | Yes |
| Water-Resistant Level | 30 Meters |
| Internal Storage | 8 GB |
Fossil Gen 5 Carlyle smartwatch is one of the company's most popular models. It's a wonderful combination of style and utility.
In terms of design, the Gen 5 Carlyle has a 1.28-inch screen with a high resolution of 416 x 416 pixels, allowing you to see and experience the most vibrant colors possible. There's also a flexible silicone band to help you keep your wrist in place.
Furthermore, this smartwatch has an in-built GPS that works well for tracking your activities.
The most interesting aspect of this watch is that it runs on Google's Wear OS, making it compatible with both Android and iOS devices.
Additionally, it has a wide range of fitness features, including heart rate monitoring, activity tracking, sleep tracking, sleep goals, and more. These features will keep track of your physical activity and help you maintain a healthy lifestyle.
Moreover, this smartwatch allows contactless payment, so you can now pay your bills with your smartwatch.
Unfortunately, this watch does not withstand high water pressure because it has a water resistance rating of only 3 ATM. Also, the watch's battery life is only one day which is a huge negative.
But overall, the Fossil Gen5 is the ideal smartwatch for those searching for a highly precise and durable timepiece. Without a doubt, it is a wise investment.
[i2pc show_title="false" title="Pros & Cons" show_button="false" pros_title="Pros" cons_title="Cons" ][i2pros]Stylish design
Excellent performance
Smart notifications
Great health tracking features
NFC
Built-in mic and speaker
Budget-friendly[/i2pros][i2cons]Average battery life
Low water resistance [/i2cons][/i2pc]
2- Michael Kors Access Gen 5 Bradshaw Smartwatch
Product Specifications
| | |
| --- | --- |
| Brand Name | Michael Kors |
| Compatibility | Both Android and iOS |
| Case Diameter | 44mm |
| Band Size | 22mm |
| Built-in GPS | Yes |
| Water Resistance Rating | 50 meters |
| Battery Life | Up to 24 Hours |
If you're a fan of luxury timepieces, this Michael Kors wristwatch is for you. It has a luxury design and a wide display that makes it easier to navigate between different features.
This smartwatch comes with a case diameter of 44 mm, which is great enough to read the dial at a glance. In addition, the watch sports a scratch-resistant stainless steel strap.
It also features a heart rate sensor, which monitors your pulse rate and how well your heart is working.
Additionally, this fashionable smartwatch is capable of making contactless payments. You can also make purchases without taking your cash out of your pockets, thanks to the NFC sensor embedded inside the device.
Plus, this smartwatch includes 8 GB of internal storage, which means you may store hundreds of tunes and also download various third-party programs on your device.
Unfortunately, the watch's huge 44mm case diameter makes it uncomfortable to wear on small wrists. Furthermore, the device lacks an Always-on AMOLED display, which is a significant flaw.
Moreover, this smartwatch has a built-in microphone and speaker that users can use to answer phone calls and give voice commands.
In addition, the watch is water-resistant to a depth of 50 meters, making it perfect for everyday activities like hand washing, bathing, and swimming.
When it comes to battery life, it is acceptable but not exceptional. It can only last a day on a single charge. Aside from that, it has rapid magnetic charging, which can charge the watch up to 80% in an hour.
[i2pc show_title="false" title="Pros & Cons" show_button="false" pros_title="Pros" cons_title="Cons" ][i2pros]Stylish design
Vivid display
Great health and fitness tracking
Contactless payments
Waterproof up to 50 metes[/i2pros][i2cons]Large for small wrists
Lacks Always-on display[/i2cons][/i2pc]
Fossil VS Michael Kors: Pricing
Fossil
Fossil watches are available at a variety of price points. Fossil may be a high-end watchmaker, but the watches it sells are quite affordable. Their primary goal is to provide affordable and high-quality timepieces for everyone.
For high-quality models, Fossil watches usually cost between $100 and $150. Their most affordable timepieces are diving-inspired and minimalist watches that cost less than $100.
However, their casual and chronograph watches are more expensive, costing anywhere from $100 to $200. To top it all off, the most expensive watch from Fossil is up to $300 in price.
Overall, if you're searching for a high-quality product at a reasonable price, this brand is a good choice.
Michael Kors
Michael Kors smartwatches are more expensive than Fossil smartwatches, especially for women's watches.
The prices for men's models are even more affordable; they currently start at a little over $100. The most expensive model at the moment, the Jetmaster Automatic, is priced at a relatively modest $395.
Moreover, this brand delivers not just a good value for watches but also offers an affordable fashion accessory. Furthermore, they offer a fantastic opportunity for the budget-conscious customer to possess a genuine name brand at a price that almost everyone can afford.
Thus, the pricing comparison shows that Fossil has a significant advantage in this area. It's because the brand's affordability has been a big part of its development.
No doubt, Fossil is your best bet if you're in the market for a high-end watch at an affordable price.
Fossil VS Michael Kors: Warranty
Fossil
Fossil watches are covered by a two-year warranty from the date of purchase. If the watch has any manufacturing flaws, it will be fixed or replaced at no cost to the customer. This warranty period covers the defects, including the movement, hands, and dial.
However, this warranty does not cover the battery, crystal, casing, and strap.
It is also worth noting that the guarantee is void if the watch is damaged by accident, negligence, or illegal service.
Make sure you buy your Fossil watches from a licensed and reputed dealer to ensure that the warranty is still valid.
Michael Kors
Like Fossil, Michael Kors smartwatches come with the manufacturer's warranty of two years. However, users have to show proof of purchase to take advantage of this warranty.
Pros and Cons of Fossil
Following are the pros and cons of having a Fossil smartwatch:
Pros
Fossil is well-known for its high-quality timepieces. Because of their unique designs, their timepieces are fashionable to wear.

With a wide range of styles and designs, Fossil has a model for everyone.

With the help of famous designers like Frank Gehry and Philippe Starck, Fossil has built up a strong name in the watch industry.

Fossil watches are known for their superior build quality and dependability.

Fossil watches are available for practically any budget.
Cons
All Fossil watches come with a two-year manufacturer's warranty from the date of purchase. However, many consumers expect a greater warranty period for the price.

Their timepieces have a lower water resistance rating.

Fossil smartwatches are widely available, making it difficult to tell if it's an original timepiece or fake.

Fossil smartwatches have a short battery life, but you may extend it by turning on smart battery mode.
Pros and Cons of Michael Kors
Pros
Michael Kors is a well-known fashion brand specializing in women's clothing and accessories.

Michael Kors smartwatches come in a wide range of styles.

Timepieces from this manufacturer are known for their extreme toughness and longevity.

Michael Kors watches come with various watch faces, allowing you to select the one that best suits your style.

Though their watches are a little expensive, they are worth the money.
Cons
Michael Kors smartwatches frequently have connectivity problems, according to users.

Their smartwatches also feel heavy on the wrists.

Compared to Fossil, it is an expensive watch brand.
Final Thoughts
Hopefully, this Fossil Vs. Michael Kors comparison has helped you make an informed purchasing decision. Choosing between these two brands is difficult because they specialize in producing high-end timepieces.
Fossil and Michae Kors, in our opinion, are two of the best watch brands. Fossil smartwatches are an excellent option if you're on a budget and want a high-quality smartwatch. However, If you're looking for a fashionable and feature-rich smartwatch, Michael Kors is the finest option.
In the end, the choice is ultimately yours!
Frequently Asked Questions (FAQs)
Is Fossil A Luxury Brand?
No, Fossil is not a luxury brand because its products are aimed at middle- and upper-class customers. Their watches are highly affordable, so that everyone can purchase their smartwatches.
Is Michael Kors A Fossil Brand?
No, Michael Kors is a different brand, but until 2024, Fossil has the license to create jewelry and watches with the Michael Kors name on them. Consequently, all Michael Kors-branded timepieces are manufactured, produced, and sold by Fossil.
Is Fossil worth the money?
Fossil timepieces are high-quality, fashionable timepieces with various standout and distinctive characteristics. Fossil timepieces are among the most cost-effective on the market. Their watches are long-lasting, accurate, and elegant, all at a good price.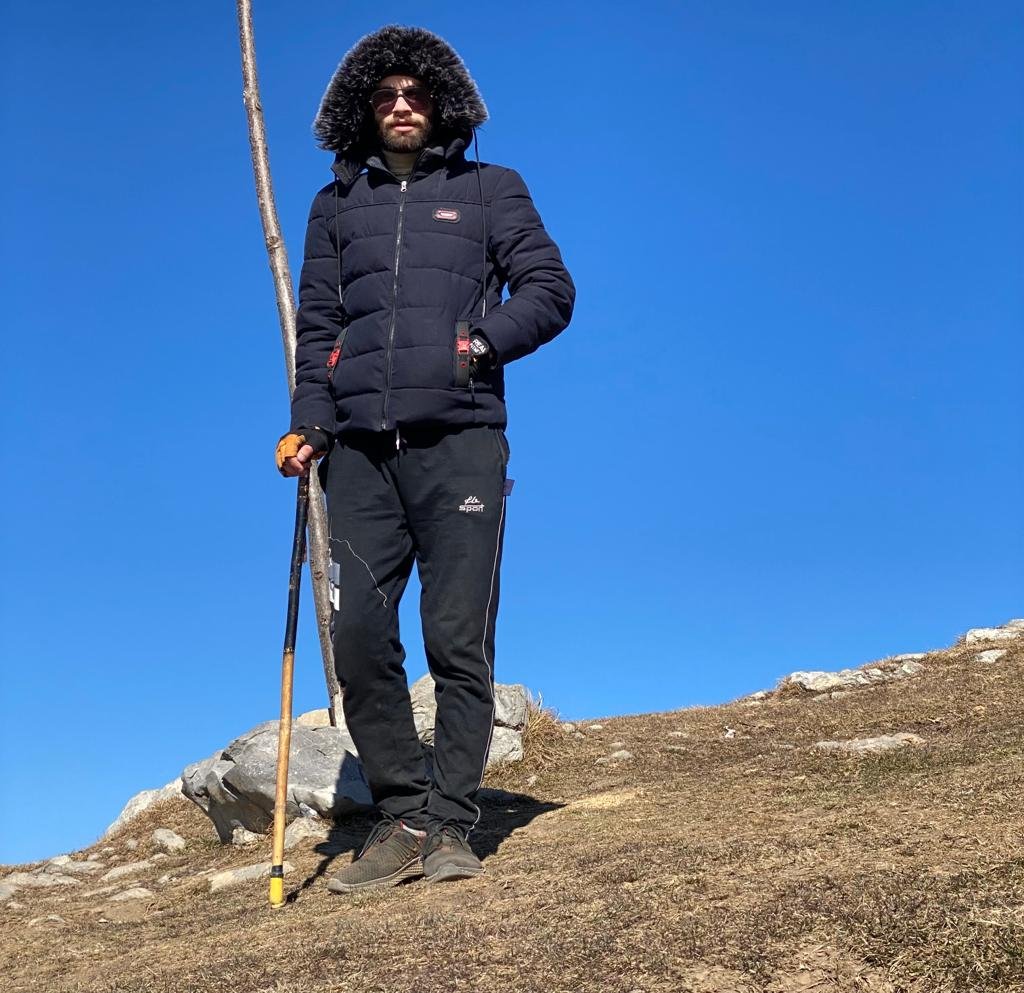 Hi, I'm Saad Dastagir. I'm a tech and fitness enthusiast who loves writing about smartwatches and fitness trackers. When I'm not testing out new gadgets, you can find me out on a hike or exploring new adventures. My passion for technology, fitness, and the great outdoors has led me to create a platform where I can share my experiences, insights, and reviews on the latest gear.