There has always been a tough competition between Tizen OS and Wear OS, and it's a challenging task to find a clear difference between them.
Fossil Gen 4 powered by Wear OS, and Samsung Gear Sport runs on Tizen OS; these watches have a solid reputation and are famous among athletes. When it comes to choosing one smartwatch from both of them, it might be confusing to put hands on just one device.
After testing both devices, we have found some big differences between their battery, fitness features, price tags, and other major differences. So before picking any device, we recommend you go through any guide to know about their differences.
| | | |
| --- | --- | --- |
| Features | Fossil Gen 4 | Samsung Gear Sport |
| Dial Size | 1.77 inches OLED | 1.2" AMOLED |
| Weight | 141g | 67g |
| Water-rating | 3ATM | 5ATM |
| Resolution | 454 x 454 pixels | 360 x 360 pixels |
| Battery Life | 1 Day | 3 Days |
| GPS | Yes | Yes |
| NFC | Yes | Yes |
Fossil Gen 4 Vs Samsung Gear Sport: Design and Display
Fossil always tries to make more stylish and durable smartwatches; that's why these watches are popular among women. On the other hand, Samsung gives some sporty look to their wearables, making them best for athletes.
Fossil Gen 4
In the Fossil Gen series, all the watches follow the same design with minor changes that can be ignored.
Gen 4 must look like jewellery; you will get minute holes that entirely change its look on the bezels. These holes look like some diamonds, but in reality, these are holes.
Fossil Gen 4 comes with a Stainless Steel case that makes the watch much more durable. Compared to the latest Gen watches, Gen 4 is a pretty thick case that makes it bulky.
Like other Fossil smartwatches, Gen 4 has digital buttons on the right side that look like some knob. These buttons help you control the watch's functionality, helps you in menu navigation, etc.
The best part is you can change the straps whenever you want, and Fossil offers a wide variety of straps for both men and women.
Fossil Gen 4 comes with a 1.77″ OLED display, which looks brighter than other fossil smartwatches. Because of the 454 x 454 pixels high resolution, you can easily view the dial under direct sunlight.
Unfortunately, Fossil watches are not as waterproof as Samsung wears, Gen 4 has a 3ATM of water rating, so it's not suitable for deep pool swimming.
Samsung Gear Sport
Samson Gear Sport is my favorite sport watch with a robust design and sporty look. This watch has a unique design from Galaxy Watch Active 2, Watch 3, and 4.
In this sports watch, the dial is round, but the bezel is much like a square. The bezel is made up of stainless steel, which is undoubtedly a durable material.
Gear sport is a much comfortable watch. It has just 67g of weight (with straps), and the soft Silicon strap makes it a much more relaxing watch. Like other Galaxy smartwatches, there are two buttons in Gear sport that helps you to navigate through menus.
Compared to Fossil Gen 4, Gear Sport has excellent water-resistant capabilities; with a 50-meter water rating, you can wear this watch during swimming.
This watch has a 1.2″ AMOLED Always-on display with a rotating bezel in-display section. The display looks bright and vibrant, just like Galaxy Watch Active 2. The touch screen is smooth and sensitive, protected by Corning Gorilla Glass 3 protector.
Fossil Gen 4 Vs Samsung Gear Sport: Battery Life
In this comparison guide, the battery life section is very important as you will find some big differences here. Fossil always fails to give a solid battery performance, and this may be because of Wear OS as it drains more battery life.
On the other hand, watches on Tizen OS give much better battery performance. And for a sports watch, battery life is a very important factor. Not every outdoor watch can handle the battery consumption process, but Samsung has done a great job with it.
Fossil Gen 4 gives you an average battery life of one day, which is normal in Wear OS watches. But thanks to Fossil Gen 4 battery-saving modes that help you extend the battery life.
The Samsung Gear Sport comes with a 300 mAh battery that lasts for 3 days with typical usage and 5 days with low usage. So you can easily track your outdoor sports and fitness journey without the fear of fast battery consumption.
Fossil Gen 4 Vs Samsung Gear Sport: Price
Although the price section is not very important for some people, it's most crucial for me. You can guess the number of features after checking price tags. And if a watch has a high price and low features, you should go for another brand.
You are well aware of the Fossil brand, as it has a strong background and long experience. That's why Fossil smartwatches are expensive. And Galaxy watches have some decent price tags, and here you pay for what you get.
Fossil Gen 4 comes Fossil Gen 4 costs $279, which looks pretty expensive than Galaxy Watches. On the other hand, Samsung Gear Sport is available for $299, but I think the cost is fair as it offers many premium features.
Fossil Gen 4 Vs Samsung Gear Sport: Fitness Features
Fitness features are a fundamental part of every smartwatch. People buy a smartwatch to track their fitness goals and their outdoor activities. But if a smartwatch has inaccurate or fewer fitness features, it's just a disgusting trash piece. So let's talk about what fitness features Fossil Gen 4 and Samsung Gear Sport offers and which one is more premium.
Fossil Gen 4
Gen 4 comes with a variety of health tracking and fitness features. It's equipped with an advanced heart rate sensor that tracks your real-time HR and HR during sports activities.
The best part is that Fossil Gen 4 has an accurate heart rate sensor that helps you know about your daily performance.
Apart from this, you will get sleep tracking, calories monitoring, steps counter. But sometimes, sleep data fluctuate more, which is a clear indication of its inaccurate sleep tracking.
The best part of this smartwatch is that you can sync data with many third-party apps like Google fit, Nike Run Cloud, Cardiogram, Noon light, etc.
There are fewer sports modes in Fossil Gen 4, so it might be a good smartwatch for daily use but not too good for outdoor environments.
Samsung Gear Sport
Samsung gear sport is specifically designed for outdoor enthusiasts and sports lovers. This watch is equipped with tons of outdoor and health tracking features that make the watch more worthy of buying.
Unlike Fossil Gen 4, Gear Sport gives more deep insights into your daily fitness data. Here you can check your heart rate, calories intakes, daily calories update, sleep tracking,
This sports watch comes with 60 workouts/sports modes, including different indoor and outdoor modes, but unfortunately, Gear Sport doesn't track more advanced metrics like SpO2.
You can also track the stroke type and lap time during swimming. Samsung Gear Sport is a smarter device that automatically tracks your sitting time, and after some time, it suggests some stretches that you can do from your seat.
Fossil Gen 4 Vs Samsung Gear Sport: Other Features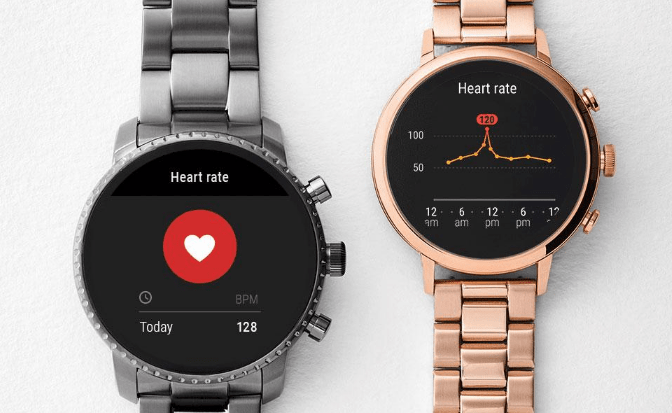 Both Gear Spart and Fossil Gen 4 are equipped with many smartwatch features. Firstly, both have built-in GPS tracking. You don't need to bring your phone with you during outdoor running. The untethered GPS automatically tracks distance, speed, and pace.
As Fossil Gen 4 is powered by Wear OS, it offers a wide range of smartwatch features like Google Pay, Google Assistant, Google Calendar, and more. While Samsung Gear Sport also offers Samsung pay and Bixby voice assistant.
The Bixby voice assistant in Samsung Gear Sport is not as powerful as Google Assistant.
Both watches come with 4GB of built-in storage, so you can pile up the list of your favorite songs and listen to them during workouts.
The best feature of Gear Sport is that it comes with a built-in microphone and speaker to answer calls. Fossil Gen 4 also supports a very handy call feature.
Other features include setting up alarms, reminders, stopwatches, notifications, finding my device, weather forecast, etc.
Final Words
After going through the above comparison guide, you will know which smartwatch is perfect for you. Fossil Gen 4 and Samsung Gear Sports both have some advantages and disadvantages.
In a nutshell
If you want the best sports watch with more sports mode, then obviously Gear sports is a good option as it offers 60+ sports modes. For business purposes or casual routines, Fossil Gen 4 is recommended.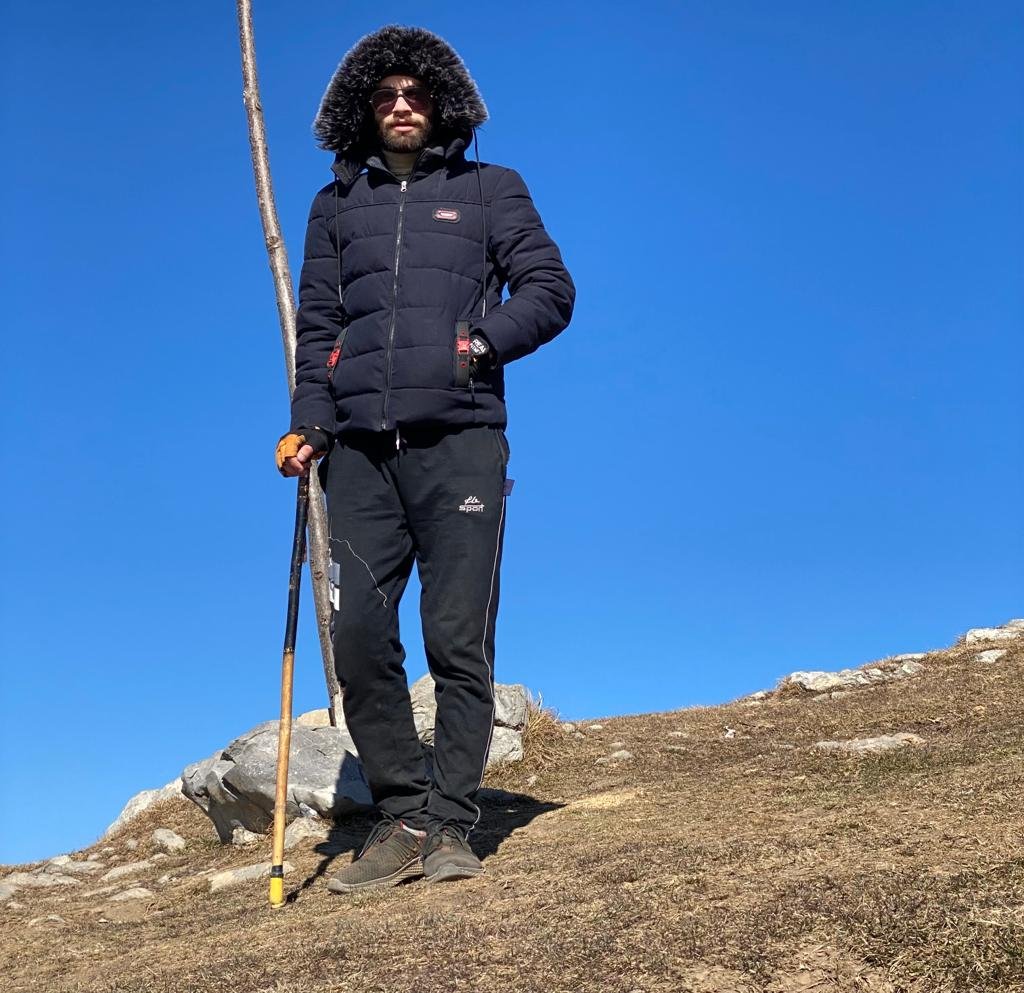 Hey! I'm Saad. My passion for tech wearables is true, and it started when my brother gave me a gift of a smartwatch.
I started Gorilla-FitnessWatches to give the latest and most reliable information to anyone who needed it. If you have any questions regarding smartwatches, fitness trackers, or smart rings, feel free to contact me.