Smartwatches are becoming an integral part of our daily lives. In the crowded field of smartwatches, Fitbit stands out as an excellent choice.
However, it doesn't mean that this brand is flawless. Most of their watches have charging problems, and the Fitbit Ionic is no exception. But the truth is that charging issues aren't typically that tough to resolve.
Usually, your Fitbit Ionic won't charge when your device's battery is entirely depleted, changed in the system because of an automatic software update, or affected by a hardware fault.
In this post, we'll guide you on fixing your Fitbit Ionic's charging issues by following the most basic troubleshooting steps. Hopefully, after reading these instructions, you will be able to use your Fitbit Ionic once again.
So, let's get started.
Fitbit Ionic Won't Charge – Reasons?
Are you having problems with your Fitbit Ionic's charging or turning on? Don't worry.
You're not the only one if your Fitbit Ionic won't charge. In the Fitbit community, this is a common issue that Fitbit wearers frequently bring up. So, what exactly is the reason?
There are several reasons why a Fitbit Ionic won't charge, and we'll go through each one in further depth.
The most common reasons why a Fitbit Ionic watch won't charge or turn on are:
A low or faulty battery
Defective internal component
Problems with the operating system
Corroded or unclean charging port
Faulty charger
These problems can, however, be resolved by following the troubleshooting procedures outlined below.
Fitbit Ionic Won't Charge: How To Fix It?
A few issues might arise with Fitbits, but they are simple to fix that you can do yourself. If your Fitbit Ionic won't turn on or charge, there are several options you can try. It's possible to resolve this problem by using one of the following methods:
1. Restart the Fitbit Ionic
The first step is to ensure that the watch is not turning on or charging, which you may do by restarting it.
After pressing and holding the menu button, you will see a Fitbit icon appear on the screen. It should generally turn on within ten seconds. In most circumstances, this will solve the problem.
Hopefully, the problem will be solved if the device is restarted. If it does not restart, then you must proceed to the following steps.
2. Recharge Your Fitbit Ionic
Your Fitbit Ionic may not be able to turn on if it has not been charged correctly. Charge the smartwatch for a few minutes to see if that helps. After recharging the wearable, try to switch it on in the same manner as you usually do.
If your Fitbit Smartwatch had a dead battery, it would be able to turn itself back on after charging.
People frequently forget to charge fitness trackers and smartwatches because they do not require a regular charge. Consequently, your smartwatch won't turn on.
It may also occur if you try to turn on your Fitbit after a software update or a factory reset. Always ensure that your smartwatch has at least half of its battery before updating the firmware or doing a factory reset.
3. Check Your Fitbit Charger
Don't be discouraged if the above steps fail to power on or charge your Fitbit Ionic. There may also be a possibility of a faulty charger.
The next step is to check your charger for any loose connections or signs of physical damage. Your electrical socket may also be faulty. So, make sure that the socket where you plug in the charger is working correctly. If this is the problem, try charging it on a different outlet.
Instead, if it still does not turn on, examine the charger for any fault. If your charger is faulty, the device will not charge, and your watch will eventually die.
Remember
Always use the original Fitbit Ionic charger or the Fitbit-approved charger while charging your device. If not, it may harm your device/battery.
Furthermore, make sure you recharge your Fitbit before the battery dies out completely because a fully depleted battery is not a good sign for your devices.
4. Clean the Charging Cable Port
If your Fitbit Ionic isn't charging, there may be a buildup of dirt on the charger's tip. So, it is crucial to clean the charging port thoroughly.
You can clean the charger with a dry, non-wetting cloth. Furthermore, you can also use a dry towel or toothbrush for cleaning.
Caution:
Ensure that the charger is disconnected from the outlet before cleaning to prevent electric shock.
5. Clean the Charging Port
As a final step in troubleshooting, you should examine the charging ports for dirt and debris. The ports on some devices might become clogged with dirt, making it impossible to charge the devices.
To clean the dust, try cleaning the charging port with a soft cloth. You may also use a wet cloth for cleaning purposes. Besides that, cleaning can also be performed with cotton balls and rubbing alcohol. Nevertheless, be careful not to impose any pressure on the ports. It may harm the sensors.
Precaution:
Please be sure not to clean the charging port with any sharp item. Because of this, it may ruin the waterproof seal of your Fitbit Ionic.
Except for the above reasons, let's look at some additional possible causes of the Fitbit Ionic not charging or turning on.
Fitbit Ionic Won't Turn On After Charging?
For Fitbit Ionic users, this is a widespread issue, and there's a single solution.
If your Fitbit Ionic doesn't turn on after charging, but it's connected to your smartphone, you might try changing the clock face. This approach has worked for a lot of individuals, and you may apply it as well. What you need to do is follow these instructions.
Open the Fitbit app
When you're in the Today tab, tap the Profile picture.
Once you've done that, tap the image of your device.
Press the Clock Faces.
Choose a random clock face from the gallery, then click "Apply."
Now, examine your device; if it's connected to the smartphone, the display should come on automatically. Also, the problem may be with the watch's hardware, and for this, you should contact the company's customer service.
Fitbit Ionic won't turn on After Update?
Updates are a vital element of any product since they provide new or improved features that enhance the user's experience. It can also cause problems, and if you recently upgraded your Fitbit Ionic and the device won't turn on, here's what to do.
According to Fitbit, restarting the device is the only method to fix this issue.
Hold the Fitbit Ionic.
Press all three buttons until the Fitbit logo appears.
If the device does not turn on, recharge it for at least an hour.
After recharging, turn on the watch by pressing all three buttons.
Fitbit Ionic Won't Charge After Factory Reset?
If the Fitbit Ionic still won't charge and has tried all other alternatives, you can use the factory reset option. Many Fitbit Ionic owners have recently claimed that the device does not turn on after a factory reset.
You can follow these instructions if your Fitbit Ionic doesn't turn on after a factory reset.
Recharge the device for an hour
Next, open the Fitbit App and touch on your profile image.
A new window will pop up, then tap on the Fitbit Ionic under "Devices."
Press the "Sync Now" button
A syncing status indicates that the device is powered on and linked to a smartphone.
Next, touch on the clock face and select the clock face you'd like to install to your Fitbit Ionic.
If there is no hardware problem, this will turn on your device.
Alternatively, you can also employ this procedure if your Fitbit Ionic won't turn on after shutting down.
You should find this strategy to be effective as well, as many others have. If the device still doesn't turn on, you'll need to recharge it and give it another go.
Contact Fitbit Support
Are you still facing the charging issue? The only choice now is to contact Fitbit's support service. You must contact Fitbit customer service and explain the problem, and they will help you figure out how to get it fixed.
We're also very sure they'll ask you to try the same fixes as before. Even if your Fitbit is no longer covered by warranty, you might get a discount on a replacement. Instead, you can submit a warranty claim and acquire a new watch.
Conclusion
Undoubtedly, Fitbit Ionic is a fantastic smartwatch, but it has some flaws. Fitbit users seem to be having a lot of trouble with the charging issue. How can you fix the problem if your Fitbit Ionic won't charge?
The solution is straightforward. If your watch is under the period of the manufacturer's warranty, then it is good to replace it. Meanwhile, experiment with the various options listed above to determine what works best for you. If users are out of warranty, they can use the discount or contact support for a more efficient solution.
We hope that this guide will assist you fix the Fitbit Ionic won't charge problem.
Frequently Asked Questions (FAQs)
Why won't the Fitbit Ionic turn on when I turn My Wrist?
A "Screen Awake" function in the Fitbit Ionic allows the display of your ionic to turn on when you lift or rotate your wrist. In the previous few years, a lot of people have been complaining about this issue. However, it's honestly not an issue. It's simple to enable in the settings.
If you're experiencing the same issue, you can try the following fixes.
1- the settings menu by tapping on it.
2- Look for "Screen Wake" and see if it's on or off.
3- If it's currently set to "Manual," adjust it to "Auto."
4- If it is in "Auto" mode and still does not turn on, then restarting or resetting the device may solve the problem.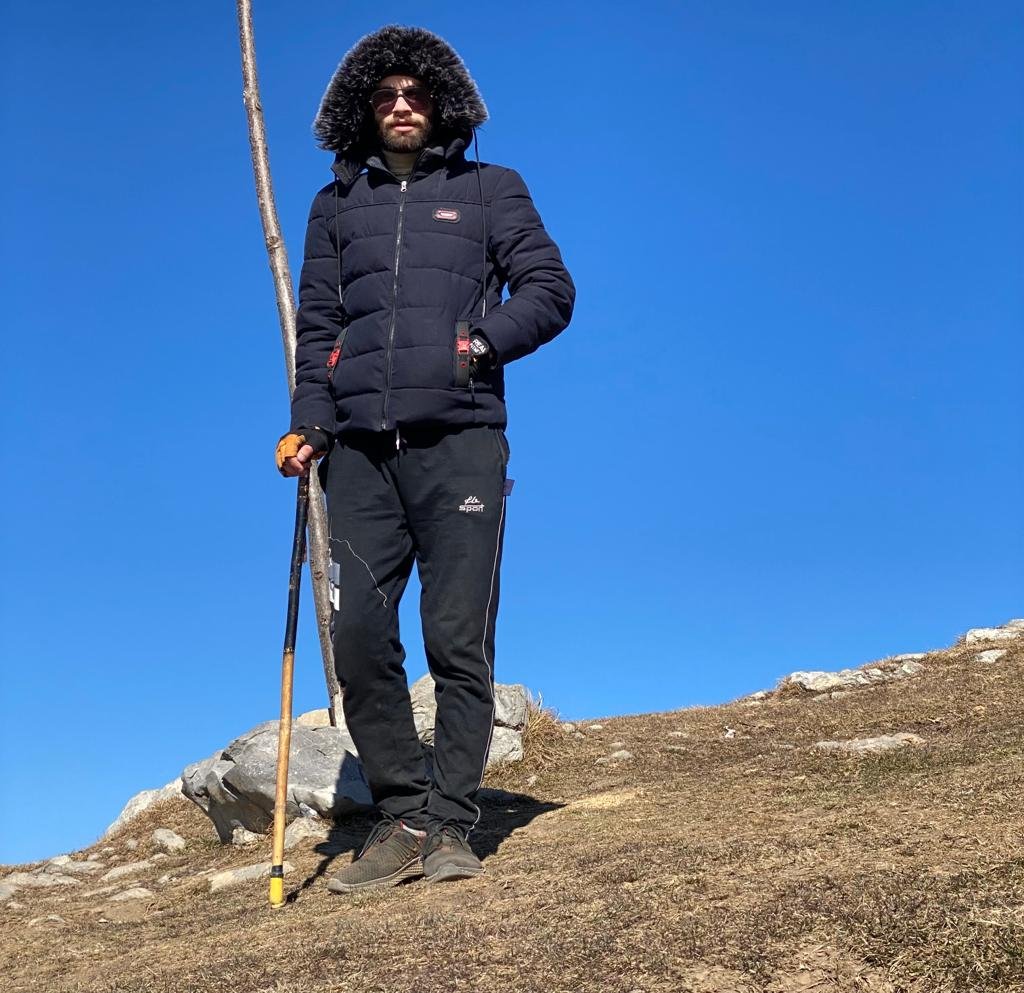 Hi, I'm Saad Dastagir. I'm a tech and fitness enthusiast who loves writing about smartwatches and fitness trackers. When I'm not testing out new gadgets, you can find me out on a hike or exploring new adventures. My passion for technology, fitness, and the great outdoors has led me to create a platform where I can share my experiences, insights, and reviews on the latest gear.