Everyone has their perspective on what makes a good smartwatch, but we agree that upgrades and improvements are necessary.
The Fitbit Charge 5 and Xiaomi Band 6 are great examples of what makes an upgrade valuable. Both of these watches have substantially enhanced over their predecessors.
Among their respective companies, these fitness trackers are, without a doubt, the most anticipated smart activity monitors.
But, between the Fitbit Charge 5 and the Xiaomi Band 6, which is the better option?
In this post, I'll go over several various characteristics and attributes, both similar and dissimilar to one another.
So, you will decide which is better and which is most suited to your needs by reading the complete article.
| | | |
| --- | --- | --- |
| Features | Fitbit Charge 5 | Xiaomi Band 6 |
| Display | 1.04 inch AMOLED | 1.56 inch AMOLED |
| Weight | 30g | 12.8g |
| GPS | Yes | No |
| Water Resistance | 50m | 50m |
| SPO2 Sensor | Yes | Yes |
| Battery Life | 7 days | 14 days |
| Price | $179.9 | $59.9 |
Fitbit Charge 5 VS Xiaomi Band 6: Design and Display
The Fitbit Charge 5 is the company's latest and "most advanced" fitness tracker ever. Although the Xiaomi Band 6, a slightly older model, lacks some of the capabilities of the Fitbit Charge 5, it more than compensates for it concerning quality and strength.
The designs of the two fitness trackers are rather different. Fitbit Charge 5 features an aerodynamic design of aluminum and stainless steel.
Charge 5 is a great fitness tracker with 1.04 inches always-on display feature for increased convenience to monitor your data, thanks to its new AMOLED color display.
The Charge 5 not only features a new design that includes a stainless steel case instead of a plastic version, but it also contains EDA and ECG sensors on the side of the screen.
On the other side, the Mi band 6 sports a relatively bigger dial and a 1.56-inch AMOLED display.
Both gadgets have comfortable straps that will not irritate your wrist. Furthermore, both Xiaomi and Fitbit wear are too light to be worn; the Mi Band 6 weighs 12.8g, and the Fitbit Charge 5 weighs 3og.
There are three color options for the Fitbit Charge 5: black, soft gold, and blue. The Mi Band 6 comes in various hues, including black, blue, orange, green, and yellow.
Fitbit Charge 5 VS Xiaomi Band 6: Battery Life

One of the main features to consider before purchasing a watch is battery life.
The battery life of the Fitbit Charge 5 is up to 7 days, which is half that of the Xiaomi. The Xiaomi band 6 outperforms the competition in terms of battery life, lasting up to 14 days.
Finally, I'd like to point out that battery life is dependent on how you use it. The battery life will be reduced if you use an Always-on display, more training options, high brightness, and so on.
Fitbit Charge 5 VS Xiaomi Band 6: Price
Professional fitness trackers are more expensive than traditional timepieces. However, you will never lose your investment in these gadgets, and you will receive top quality in return. 
Both devices are more valuable because of their premium and accurate sensors.
Fitbit Charge 5 costs $179.9, and the Xiaomi Band 6 costs $59.9. The Charge 5's significant advantages over its opponent explain the huge price difference.
Price of Fitbit Charge 5: $59.9
Price of Xiaomi Band 6: $179.9
Fitbit Charge 5 VS Xiaomi Band 6: Fitness Features
Here is the time to discuss the fitness tracking capabilities of both fitness trackers. 
The most crucial feature of any watch is its fitness monitoring capabilities. Fortunately, both of these devices are well-suited to tracking fitness and sports activities.
Both gadgets offer plenty of health & fitness tracking options, making it easy to track your fitness journey. One of them, though, is more efficient and includes more powerful features.
Fitbit Charge 5:
The Fitbit Charge 5 comes with several different fitness monitoring settings. Plus, it has built-in GPS, so you can track your hikes, bike rides, and walks without having to bring your phone with you.
The Fitbit Charge 5 contains an electrocardiogram (ECG) sensor, similar to the Fitbit Sense, to scan for indications and symptoms of irregular heart rhythm. However, not all countries have access to this application.
Among the features are stress management, electrodermal activity (EDA), and Near Field Communication (NFC) sensors for contactless payment.
It also has features like oxygen saturation or SpO2 monitoring, vibration, optic heart rate sensors, Bluetooth, sleep tracking, and fitness apps.
Xiaomi Band 6:
The Mi band 6 includes a SpO2 sensor, blood oxygen monitoring, sophisticated sleep tools, stress monitoring, breathing exercises, calorie, step counter, etc.
You will also receive an additional ECG app that allows you to monitor your heart health.
Similarly, you'll have access to 30+ sports modes, allowing you to track various indoor and outdoor activities.
The PAI health evaluation is a new feature in Mi band 6. This one-of-a-kind function compiles your daily heart rate, daily activities, and other workouts into a single score.
Furthermore, this score provides information about your everyday performance.
Fitbit Charge 5 VS Xiaomi Band 6: Other Features
Fitness trackers include not only fitness and health-tracking capabilities but also a few more options. Both wearables have a slew of other intriguing features that are beneficial to everyone.
An inbuilt notification system on both watches keeps you updated on all messages, calls, and other alerts.
Aside from that, you may see the calendar, manage your phone camera, set alarms, a stopwatch, and a timer, among other things. 
Along with the charge 5, Fitbit unveiled a daily readiness score that allows you to choose if today is a workout or recuperation day. It does, however, necessitate a Fitbit premium subscription.
Fitbit Pay is available on the Fitbit Charge 5, and NFC is available on the Mi Band 6 for contactless payments.
Furthermore, both trackers come with a variety of watch faces that you can alter and customize.
What are the similarities?
Under the hood, these fitness trackers have a lot of the same functions. Both are equipped with 5 ATM water resistance, allowing users to swim and shower safely. For swimming, they can withstand water for up to 50 meters.
Both devices can monitor sleep as well as heart rate, calories, and stress levels. These fitness trackers can also make and take phone calls, get text notifications, and run third-party programs.
What is the Difference?
There isn't much difference in fitness features, except for the built-in GPS, which is the most significant element that makes the Fitbit Charge 5 more worthwhile.
The built-in GPS monitors your distance traveled, speed, and pace, as well as a variety of other running metrics.
Surprisingly, the Fitbit Charge 5 lacks an altimeter, which means you won't be able to track your daily floor climbs. Also, music storage is absent in Fitbit Charge 5.
In addition, when it comes to band accessories, there are no metal band possibilities.
Mi band 6, on the other hand, lacks a built-in GPS and instead relies on the phone's location services to track walking, jogging, cycling, and other activities.
Compared to the Fitbit charge 5, the Xiaomi band 6 has superior battery life and music storage. Likewise, neither gadget has Alexa or a speech assistant.
PAI feature is also included on the Mi Band 6, which is beneficial to athletes.
Final Thoughts
Fitbit Charge 5 and Xiaomi Band 6 are both the best fitness trackers. Charge 5 is the better choice if you want a premium feature like built-in GPS, which is especially useful for jogging and hiking.
However, if you're looking for a budget-friendly health-tracking watch, the Xiaomi band 6 is the ideal choice.
We can't overlook either watch because they both have high-end features. Except for two or three capabilities, most of the functions on both devices are the same, so that you can choose either one based on your needs and budget.
So it's up to you to figure out which fitness tracker is perfect for you.
So, hopefully, this article has been informative and helpful to you in determining which fitness tracker is ideal for you.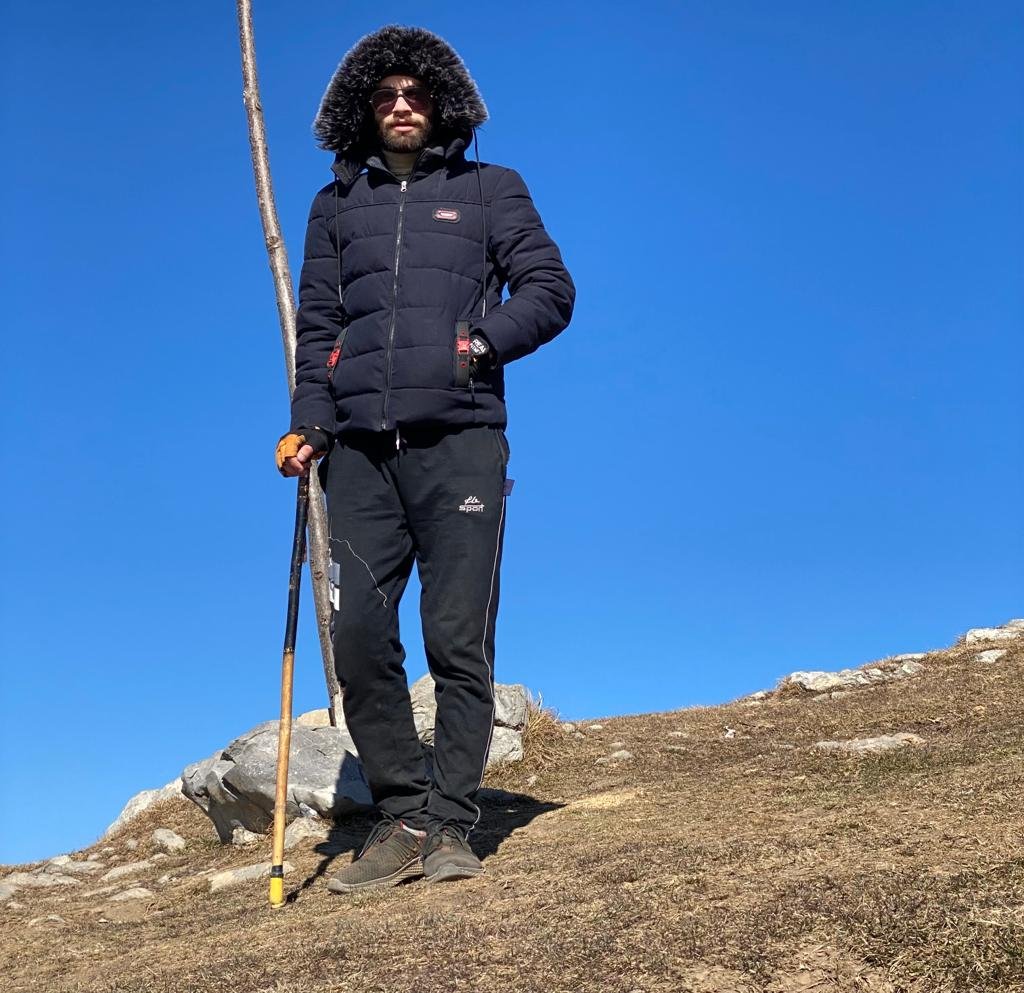 Hey! I'm Saad. My passion for tech wearables is true, and it started when my brother gave me a gift of a smartwatch.
I started Gorilla-FitnessWatches to give the latest and most reliable information to anyone who needed it. If you have any questions regarding smartwatches, fitness trackers, or smart rings, feel free to contact me.