In today's guide, we will go through whether a smartwatch needs a Sim card or not? And which type of Smartwatch needs a Sim card?
You might have seen a lot of smartwatches, but only smartwatches with cellular connectivity need a sim card to make calls and reply to a text.
Cellular connectivity is a handy feature that makes a smartwatch a mini smartphone. But to gain the advantage of this feature, you need a sim card with proper registration and process.
We have done a lot of research in gathering some useful data. If you are keen to know whether your Smartwatch needs a sim card or not, keep reading the article.
Does Smartwatch Needs a Sim Card?
Some smartwatches needs SIM cards because they have a cellular connectivity feature. So with a SIM card, you can make phone calls, send texts and browse the internet, or use apps that require an internet connection.
You can use all these features without pairing to a phone with Bluetooth for cellular pass-through. SIM cards will be beneficial for you when your phone is not near to you.
Can You Use A Smartwatch Without a Sim Card?
Some smartwatches don't need a SIM card because they don't have cellular connectivity. You can use additional features of your watch like internet connection, making calls, and sending SMS when your phone is near you.
Because these watches use Bluetooth to perform additional features from a paired phone that is nearby and use its cellular connection rather than one built into the Smartwatch itself.
Even without a sim card, you can use GPS on smartwatches to track your outdoor sports. You only need smartphone connectivity to use such features.
What is a SIM Card For a Smartwatch?
A SIM card stands for Subscriber Identity Module. This smart card has a unique ID number and stores your data. A smartwatch uses a Nano SIM card which is smaller and thinner than the earlier ones.
With this Sim Card, you can unlock the cellular connectivity on your Smartwatch. This will allow you to make calls, reply to a text, use the internet on your watch without connecting it with your smartphone.
Difference Between a Standalone Watch And a Smartphone
The standalone smartwatches are those smartwatches that do not require any phone or external device to operate with. Instead, they can perform the functions on their own, like smartphones.
But the question is whether a standalone smartwatch can replace your smartphone. So for this answer, we have to look at the difference between a standalone watch and a smartphone.
Battery life: Although many standalone smartwatches can have a decent battery life, they may need to be charged more often or every night. Also, you may not be able to make phone calls or text all the time in place of your smartphone.
Price: Depending on the functionality and features, the cost of a standalone watch may be higher than a smartphone.
Screen size: The smartphone is leading in this feature because it will be easier for you to type text and make calls on the bigger screen of your smartphone than on a smartwatch.
Network connection: The carrier signals on your Smartwatch may not be as strong as on your smartphone.
Storage: A smartphone has much more storage than a smartwatch. Also, you need to have an SD card for your Smartwatch.
Camera: You can take pictures and make videos from your smartphone camera. On the other hand, a smartwatch does not have a camera which is a major drawback.
Convenience: Suppose we talk about convenience, so a standalone smartwatch will be more convenient for you than your smartphone because you don't have to use your phone again and again. You can make calls and send SMS from your wrist.
Is a Standalone Smartwatch Better Than a Phone?
If you have this question about which device is best, the answer depends upon your preference and needs. A smartwatch answers your question if you want to check your messages and notifications while you work out.
But if you also need a good camera, a bigger display screen and need a good amount of storage, a smartphone is an answer to your question.
From Where You Can Get A SIM Card For Your Smartwatch? + Process For Activation
You can get a SIM card for your Smartwatch from Amazon. Amazon has got a lot of sim cards for your Smartwatch.
Note:
Some countries may not support this cellular feature on a smartwatch, so telling technical support teams about your country is important.
Before buying, you must contact your sim provider and local cellular network and find out if their network supports smartwatches with sim cards.
Smartwatch Sim Card Activation
Once you have purchased a SIM card for your Smartwatch, you have to activate it. Without activating your SIM card, you can't use additional internet features, calling and text, etc.
How To Register Your SIM Card?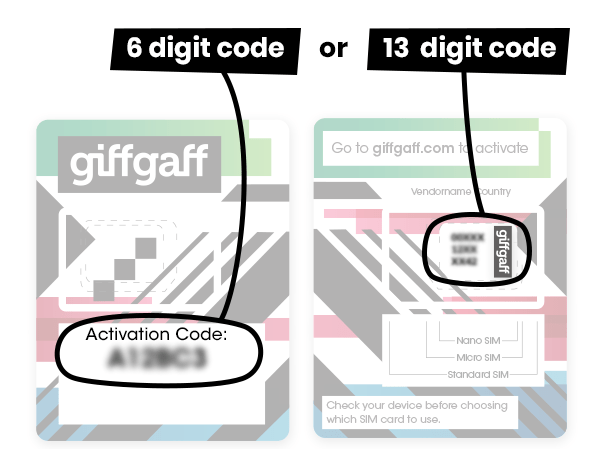 This is a crucial step in getting your Smartwatch connected to the cellular network. Your local sim provider does the registration of your SIM cards.
Sometimes you can register your SIM card from your sim provider's associated app or website. You have to enter the code given on the SIM card into your sim provider's related app or website.
How Can You Unlock Your SIM Card?
If you buy a SIM card from your local store, then most probably, the network is unlocked. But in the case when you have bought it from overseas, then the network is locked.
Smartwatch With Both Sim Card And Memory Card

Smartwatches come with tons of exciting features that make them mini smartphones. Apart from using a Sim Card on a few smartwatches, you can also insert memory cards in them.

These smartwatches help you make calls and reply to a text and allow you to store some of your favorite songs. You can download games, different apps, store media, photos, etc.

Smartwatch With Sim Card And Camera

You have seen that most smartwatches can control your smartphone's camera via Bluetooth. But few smartwatches have built-in cameras that help you take snaps at any time and place.

These smartwatches also allow you to share your photos with your smartphone directly. Not just that, if you have an activated sim card in your Smartwatch and internet access, the watch can share your photos on social media.
Can You Use A Smartphone Sim Card In Your Smartwatch?
Most people ask a confusing question: should they use a smartphone sim card in their Smartwatch? The answer is straightforward, and it depends on your Smartwatch and its slot.
The majority of the traditional watch allows you to use a normal (smartphone) SIM in your Smartwatch.
But giants like Apple and Samsung have introduced their e-sim, issued by a supporting network provider.
Is it worth buying a smartwatch with LTE?
Cellular smartwatches are not made for anyone; if you want to track your fitness goals, then ignore the cellular smartwatches. But if you are a person with a busy schedule and don't want to carry your smartphone, you should choose a cellular smartwatch.
The cellular smartwatch makes it easy to receive calls and reply to a text without smartphone connectivity. So no matter you are in a gym, running, performing any other activity, these cellular watches keep you connected with your friends.
3 Best Smartwatches With Sim Card Slot
Here is the list of the 3 best standalone smartwatches that you can buy.
1- Apple Watch Series 5 (Best For iPhone Users)
Apple Watch Series 5 comes with cellular connectivity and needs a Sim card. After inserting and activating a sim card, you can use all smartphone features on your Apple Watch 5.
With a built-in Cellular, you have open access to the internet, and you can download songs, apps, and much more.
This smartwatch is rated as the best LTE smartwatch around for many reasons. Some of which are listed below.
Features
4G and LTE cellular-enabled

Heart rate monitor and ECG

Waterproof to 50m

16m color 448 x 368 pixels OLED screen

'Always On' display
Buy on Amazon
2- Samsung Gear S3 (Best For Android Users)
Like other cellular-enabled watches, this watch also allows you to make calls, send texts and SMS, and access maps, travel info, weather, and social media without your phone.
This watch has a sport-style watch with a circular dial. You can pair this watch with S-Health apps, which allows you to track exercise, heart rates, HRV, etc.
This watch is also included in the best standalone smartwatches due to some amazing features.
Features
3G/4G cellular-enabled
Bezel navigation feature
Extensive sports tracking
Always-on screen
Modern styling
AMOLED screen
3- Ticwatch Pro
With the feature of Cellular Connectivity, Ticwatch Pro also comes in the list of best standalone smartwatches. This watch has an upgraded Premium Design with a stylish knurled stainless-steel bezel.
You can make instant calls and texts, cloud sync notifications, music streaming, remote smart home controls, emergency SOS auto-dial. Also, you can activate the 4G/LTE feature via the My Verizon app and Verizon website.
Some amazing features have brought this watch at number 3.
Features
1.39 inch OLED screen – 400 x 400 pixels
4G and LTE connectivity
Runs Google Wear OS for flexibility and choice
Up to 30 days battery life
Quality metal design
Waterproof to 1.5m for 30 minutes
Conclusion
You can buy a cellular smartwatch, which is helpful if you don't like to carry your phone in your pockets. These cellular smartwatches need a sim card that helps you make calls, reply to texts, and use the internet on a watch without connecting it with your phone.
But Keep in mind that standalone smartwatches will improve functionality, capabilities, and user experience. So it's up to your preferences and needs, what would you buy.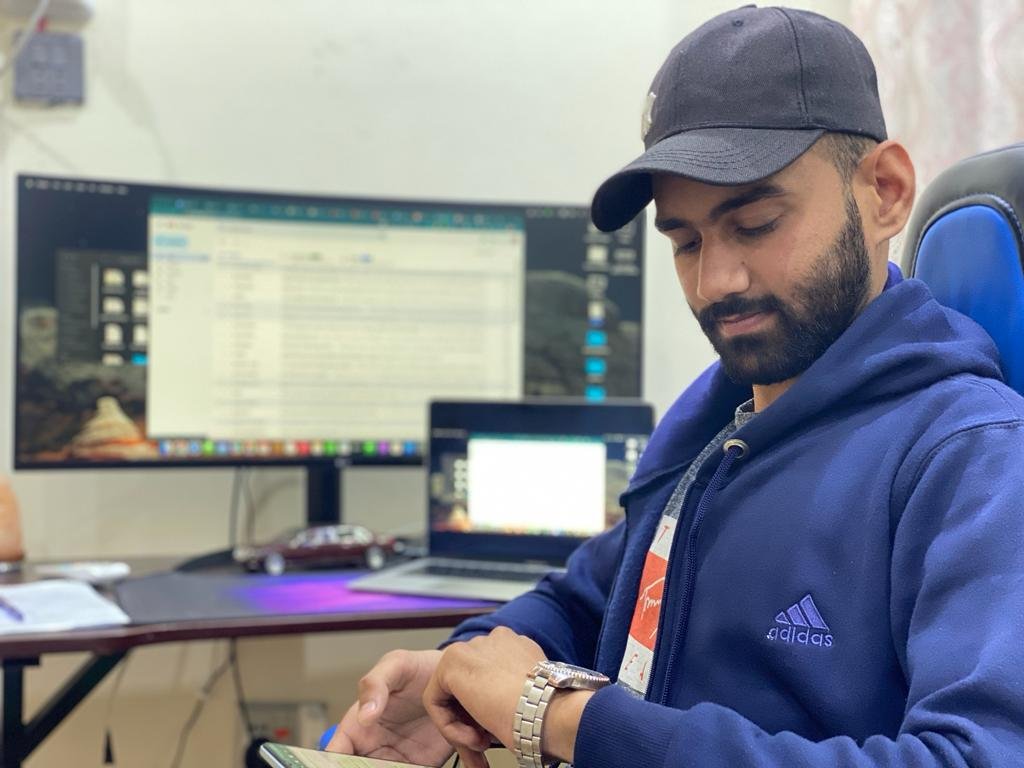 Ahmad Golarvi is a tech and fitness enthusiast with over five years of experience in both fields. He is passionate about writing about the latest advancements in fitness technology, including fitness watches, smartwatches, and other fitness gadgets.
With a background in fitness, Ahmad brings a unique perspective to his writing, as he understands the importance of incorporating technology into an active lifestyle. He has participated in various fitness activities, and understands the challenges and benefits of incorporating wearable technology into a workout routine.
His articles offer in-depth insights and analysis on the latest trends in the industry, as well as hands-on reviews of the latest products on the market. Ahmad's goal is to help readers make informed decisions when it comes to incorporating wearable technology into their fitness routine.