Michael Kors is a luxury watchmaker known for its top-notch timepieces. Because of their appealing design and ease of connecting with mobile phones, their smartwatches have drawn the attention of a significant number of individuals.
To be clear, not every smartwatch is compatible with every phone. Most smartwatches may be used with either an Android or iOS device or sometimes both.
Fortunately, all Michael Kors smartwatches are compatible with iPhones. To enjoy their benefits, you have to download the Michael Kors Access App from the App store. After pairing both the devices (smartwatch with iPhone), you will be able to do all your work on the watch without using your iPhone.
As a result, many advantages can be gained by linking a Michael Kors smartwatch with an iPhone. If you haven't figured it out yet, read this post to learn how to pair your Michael Kors smartwatch with your iPhone.
So, without further ado, let's get started.
Does Michael Kors Smartwatch Work with iPhone?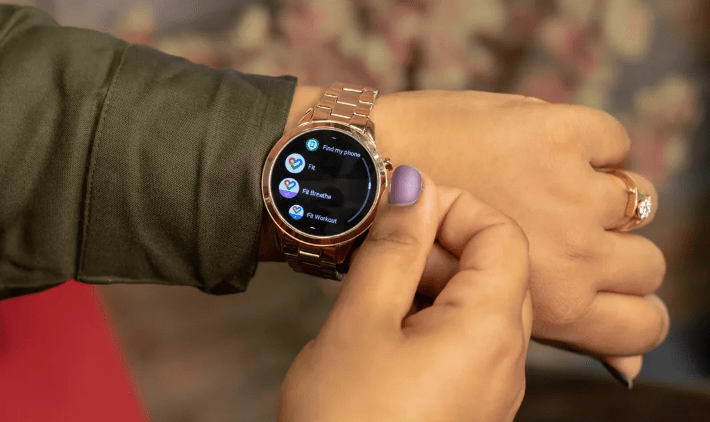 When it comes to Michael Kors smartwatches, they are fully compatible with both Android and iOS devices. Although it works best with Android devices and offers a vast range of benefits, it has limited functionality when used with an iPhone.
Previously, smartwatches were unable to work with an iPhone. However, things have changed, and everything is now possible.
Thanks to Google who has changed the Android Wear to Wear OS. The Michael Kors smartwatch series, therefore, runs on this operating system. It allows iPhone users to connect to the Michael Kors smartwatch and access all of its functions.
Steps of Connecting a Michael Kors Smartwatch to iPhone
Syncing your smartwatch is made a little easier with an iPhone because the Wear OS app has already been installed on the iPhone. However, you must download the Wear OS app from the Google Play store on Android devices.
Following are a few steps to help you link your Michael Kors smartwatch to your iPhone:
1. Charge Your Smartwatch and iPhone
Make sure both your smartwatch and your phone are fully charged before connecting. A lack of battery power will hinder the connecting process.
2. Turn on Bluetooth
To begin, turn on the Bluetooth on your phone. On your iPhone, go to the Settings and tap on Bluetooth. Wait till your watch shows up on your iPhone.
3. Scroll Down to Identify
On watch: 
Select language
Scroll down to find the watch name, Michael Kors.
On the phone:
Open the Wear OS by Google app, and tap Get Started.
Select a watch name from the drop-down menu.
Turn on Bluetooth on your watch and allow it to connect.
To pair your smartwatch with your iPhone for the first time, you'll need a pairing code that appears on both your phone and your smartwatch's screens.
4. Tap on Pairing Code
Tap the pairing code that displays on your phone's and your watch's screens. If the code is the same, select "Pair" and waits for confirmation. The connection may take a few seconds to establish, so please be patient!
Remember: If the code is different, restart your watch and follow the steps listed above.
After following these instructions, the link procedure will begin loading. After the download is done, you'll need to sign in to your Google account to complete the link. After that, you'll have to follow the app's instructions, and the synchronization of the devices will begin.
Finally, you're ready to achieve all kinds of things, including checking notifications and receiving messages, as well as creating new notes.
Note: If you are pairing your watch after a factory reset, you'll need to launch the Wear OS by Google App on your phone to pair your watch. Then, tap the menu icon, pick "Pair with New Watch," and follow the previous steps.
Why Can't I Pair My Smartwatch with my iPhone?
If you're unable to pair your smartwatch with your phone, follow these steps:
Turn on your smartwatch and enable Bluetooth on your smartphone.
Open the Wear OS by Google app and pair your watch using the on-screen directions.
If it fails to link, check the Bluetooth menu on your phone.
Remove the smartwatch if you see it in the list of devices.
After relaunching the Wear OS by Google App, go through the pairing procedure again.
Benefits of Connecting a Michael Kors Smartwatch with iPhone
With the Michael Kors Access app, you may enjoy a slew of benefits that make your life easier. These include:
1. Customize the Watch Faces
One of the ways to personalize a Smartwatch is through its spheres or themes. If you have an iPhone or an Android device running Wear OS, you can customize this setting through the Michael Kors Access app.
On the top side of the screen is the 'More' option. Click on "set to clock" after selecting your favorite theme.
2. Set the Wallpapers
You can also set the wallpaper on your watch according to your choice.
For this, all you have to do is hold down the screen for three seconds, and then you may slide the screen to the right or left so that the wallpapers are seen, and you can select the one you want to keep as your permanent background.
3. Get Notifications
You can get all of your mobile notifications on your wristwatch when it's connected to an iPhone, similarly like you would with an Apple Watch.
You'll be able to see the following notifications from your phone on your watch:
Texts
Incoming phone calls
Emails
Calendar events
Third-Party Apps like WhatsApp, Twitter, Instagram etc.
You may configure your smartwatch to use the notifications settings on your iPhone. It is possible to view messages from your watch if you have notifications enabled.
4. Download the Apps
You can download the apps directly from your smartwatch, eliminating the need for an iPhone.
5. Make Contactless Payments
You can also make contactless payments (if they have NFC/ Google Pay). In addition to Apple Pay, iPhone users can now utilize this feature to make payments with a smartwatch.
6. Built-in Google Assistant
The best feature of Android watches is the built-in Google Assistant, which simplifies your daily routine. Depending on your device, you can also perform tasks with just your voice.
7. Enjoy Your Favorite Music and Media
Control start and stops of music and podcasts
Play music on your watch without the use of an iPhone
8. Follow Your Fitness
With built-in fitness tracking, you can keep track of your progress and stay motivated.
Keep track of your walk, run, or bike ride.
Count your daily steps to see how active you are.
Set simple goals for steps
Limitations
There are still some limitations in using Michael Kors smartwatch with an iPhone. You can't come through iMessages because these are only available on iOS.
Additionally, you won't reply to messages from third-party apps like WhatsApp.
Final Thoughts
To conclude, smartwatches that run on Google OS (Michael Kors) equally work well with an iPhone. The downside is that you'll miss out on some features because they're designed for Android phones, as Apple watches work best on iPhones.
When you combine a Michael Kors smartwatch with your iPhone, you can receive notifications, texts, and calls without having to take your phone out of your pocket.
However, Wear OS still lacks functions relating to the iMessage App, responding to messages, email operations, and heart rate tracking.
I hope that you found this article informative. If you feel like I haven't covered some important points, please let me know in the comment section below.
Thank You!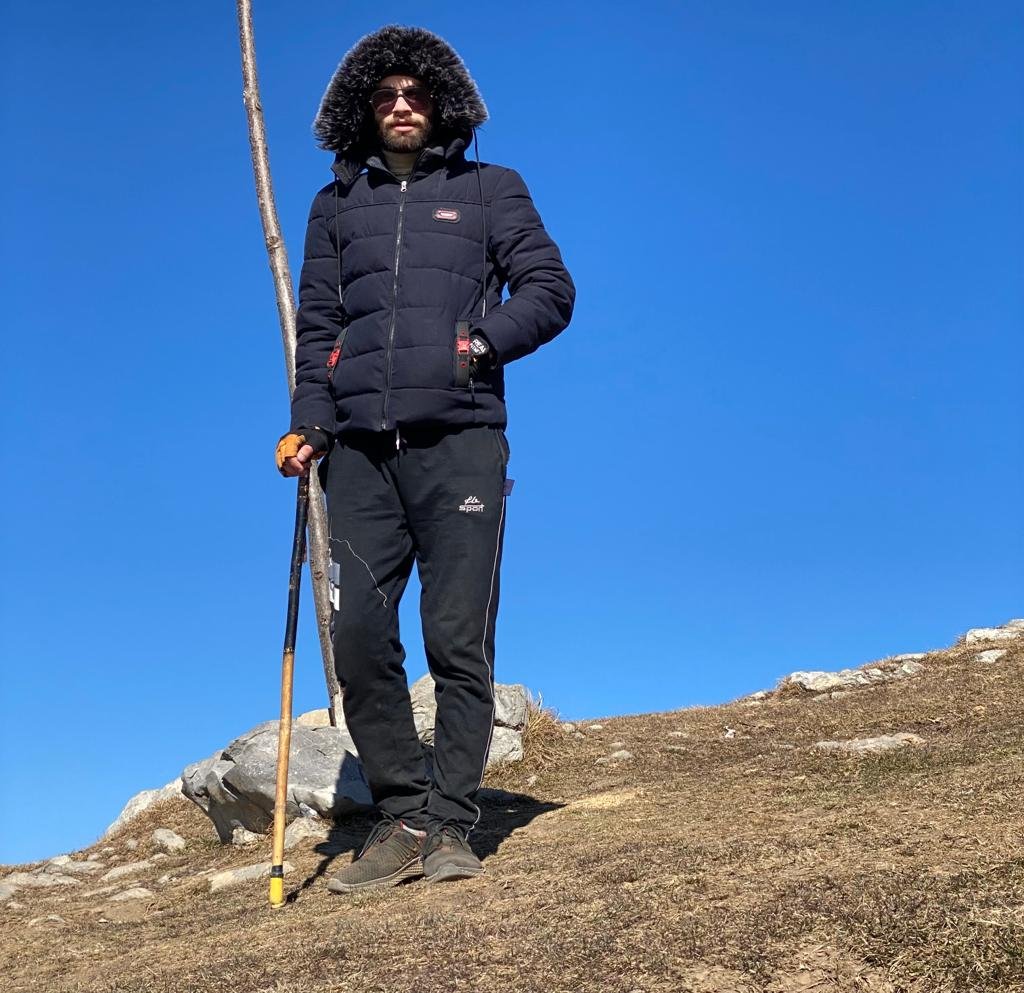 Hey! I'm Saad. My passion for tech wearables is true, and it started when my brother gave me a gift of a smartwatch.
I started Gorilla-FitnessWatches to give the latest and most reliable information to anyone who needed it. If you have any questions regarding smartwatches, fitness trackers, or smart rings, feel free to contact me.