We've all been hearing rumors about Google releasing a watch for a long time now, but no one actually knows if they're really working on a project like that or all those rumor mongers are just throwing out arrows in the air.
However, no one knows for sure, but based on some deep sources, a large group of rumor mongers say that it will arrive this year. And have already named it "google pixel watch "
So, When will the Pixel Watch arrive? How much will it cost? And what will it do? These are the questions asked by many. We will try to answer them briefly one by one!!
Related Posts:
Does Google Have a Smartwatch?
The Google Pixel Watch, which has been rumored for quite some time now, could be on its way. Google seems to be on the verge of releasing the watch as it has thrown its efforts on creating its new version of Wear OS, which includes features from Tizen and Fitbit.
Although Google owns Fitbit and develops software for Android devices, it does not have its own smartwatch. All of that could change this year, as sources and rumors say that a Pixel Watch will be released in the spring of 2022.
What Really Is True In Rumors?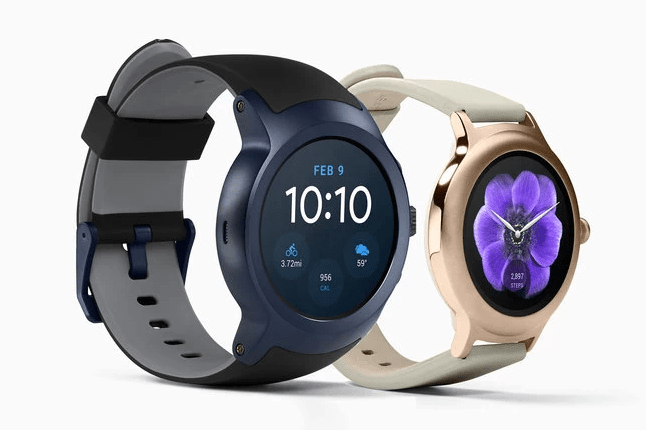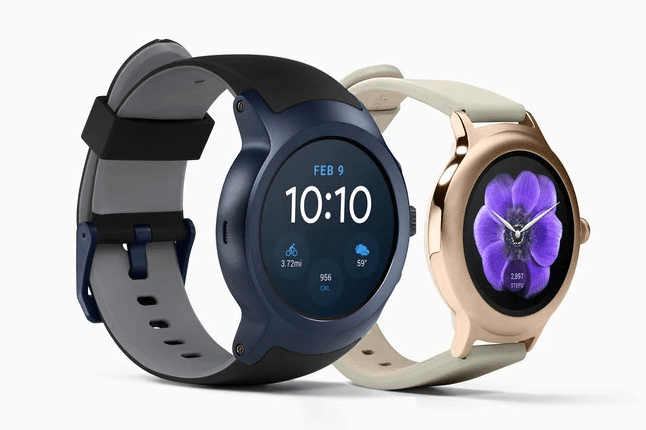 The Pixel Watch has been rumored numerous times throughout the years, but it has never arrived. Google's position in the smartwatch industry is comparable to its previous position in the smartphone market.
Google's ties to Android and in this case they have already tied up with Fitbit, this will give it a lot of influence in the industry. But without a device of its own, it doesn't have a real place in the market like its competitors do.
In May 2021, Google had its I/O developer conference, but while announcing a total revamp of the Wear OS platform, no Pixel Watch was announced nor any hint of its release was given. There was also no mention of it at the October 2021 event, which unveiled the Pixel 6 devices.
That hasn't stopped rumors from circulating, so according to the reports there is still a chance that we will see it soon
Despite the fact that rumors regarding a Pixel Watch have surfaced for years, many facts about Google's intentions on its smartwatch remain unknown. However, based on Google's new version of Wear OS and its acquisition of Fitbit, will help us assume a lot about the company's perspective on smartwatches.
While the leaks have provided us with a general idea of what to expect from the Pixel Watch. Still, many key features remain unclear.
It's also possible that the rumored name ''Pixel Watch" will change. According to an Insider source, Google has referred to the watch by a few different names, and it's uncertain which branding it will choose.
So when will the Pixel Watch arrive? And what will it look like? What features will make it stand out? Here are all the rumors we know about the Google Pixel Watch's release date, price, design and more.
Here's a closer look at what we might see from Google's Pixel Watch.
The Pixel Watch May Launch In 2022
As per a source the smartwatch could be released in the spring, but that could vary depending on how internal testing goes. According to YouTuber Jon Prosser, the Pixel Watch will be released on May 26.
When in 2022 has yet to be confirmed
If Google is planning a spring launch, the Pixel Watch might make an appearance at the company's I/O conference. The event takes place in May and is widely regarded as Google's most important event of the year because Google frequently utilizes this event to unveil new products and upgrades
According to a new tip from leaker Jon Prosser, who has been sharing claimed Pixel Watch intel for some time now says that the release date could be pushed back
Yet, The most recent rumors point to it arriving this year.
What We're Expecting From Google's First Smartwatch
Many of you may have concerns, if the Pixel Watch will include Google-specific functionality similar to those seen on the Pixel phones or not? Or what outclass features would the watch offer when compared with the existing watches in the market
Google has done a great job integrating the Google Assistant into the Pixel phone experience, so I am hopeful it can do the same with the Pixel Watch.
There's still a lot we don't know about the Pixel Watch's features, pricing, processor, and other details, but here's what we have heard so far
There might be three different versions

It will likely have health tracking features

The battery might have to be charged nightly

The Pixel Watch will run on Wear OS

It could have a round design

Colors for the Google Pixel Watch appear to have been hinted at in a coloring book for Pixel Superfans.
Infact, we have no idea on how much the Pixel Watch would cost? We also don't know anything about the chip that would power it, which is extremely important and we are expecting Google to use its new Tensor chip's, which it used recently in the Pixel 6 and Pixel 6 Pro.
According to an earlier report from WinFuture, Google collaborated with Qualcomm on the Pixel Watch, thus we expect to see Qualcomm's next wearables chip.
So based on these we are expecting following specs to be part of google's first watch
Qualcomm Snapdragon Wear 3100

4GB RAM

512MB storage

300mAh or larger battery

HR monitor

GPS

Waterproofing

4G LTE possible

Wear OS 3

Fitbit integration

Solid materials

Premium design
Pixel Watch Hardware And Software
Likely Wear OS

Likely Fitbit features
The Pixel Watch is expected to operate on the Wear OS 3 software, which was created by Google and Samsung to combine the finest aspects of Wear OS and Tizen OS.
Fitbit software and its features are also likely to play a role on the watch, maybe providing Fitbit's superb sleep tracking.
There's Still a Lot We Don't Know About The Pixel Watch
While the leaks have given us a baseline of what to expect from the Pixel Watch, a lot of important details are still unknown.
Earlier watches running Google's Android Wear platform were compatible with both Android and iOS, allowing iPhone users to pair with watches running Google's OS in the same way that Fitbit devices function on both platforms.
However, the Galaxy Watch 4 was released as an Android-only device, raising questions about whether future Wear OS devices will support iOS for people looking for an alternative to the Apple Watch or not?
These questions remained unanswered and would only be unveiled after the watch is officially there on the floor
Google Pixel Watch VS Apple Watch
The Google Pixel Watch could have the ability to defeat the Apple Watch at its own game, but it will require a huge effort from Google as well as some standout features that should beat apples features.
This would include a fantastic Wear OS experience that is both user friendly and full of amazing apps.
Google would also need to put Google Assistant and its benefits over Siri on your wrist, as well as provide seamless connectivity with other Google services like Gmail, Google Photos, and Google Calendar.
The Pixel Watch will need to expand on its Fitbit acquisition to deliver a fitness wearable that outperforms the Apple Watch in terms of sensors and workout tracking.
Last but not the least, in order to genuinely succeed, the Pixel Watch will require comparable pricing and a better battery life than the Apple Watch.
Price Rumors For The Google Pixel Watch
If we had to guess the price of google's pixel watch, it wouldn't be as much as an Apple Watch.
There aren't many Google Pixel Watch price leaks to rely on, but we'd say it'll be in the mid-range. The Apple Watch Series 7 and the Samsung Galaxy Watch 4 both start at $399 and $249
So we expect Google to try to undercut these two devices marginally. It won't be the cheapest option on store shelves, but depending on size and LTE variants, it might cost between $250 and $350. Again, this is simply a guess based on what we know about Google's hardware division's pricing strategy.
According to Insider, the Google watch will be more expensive than a Fitbit.
In Summary
We don't know when or if the Google Pixel Watch will be available, nor do we know how much it will cost. We've been hearing rumors about it for so long that we've practically given up hope.
But yet if as rumored a lot, it is launched in 2022 we are considering it to be a masterpiece from the google, because of there tie up with Fitbit the watch will come with extra ordinary specs