In today's Can mix Smartwatch review, we will discuss whether a Canmixs smartwatch is worth buying or not? And what kind of features it offers are beneficial for a fitness lover.
We have tested a Canmixs smartwatch for more than a month and finally concluded some of its pros and cons. Overall, Canmixs is a budget-friendly smartwatch with numerous fitness features.
Secondly, the Canmixs smartwatch comes in a beautiful design that gives a premium feel. But is it worth it or not?
What Do We Like About Canmixs Smartwatch
In the smartwatches market, Canmixs is the best budget smartwatch; those who have a tight budget can go with this smartwatch. It gives you all the necessary fitness features that help you make your fitness dreams come true.
Canmixs smartwatch comes with an elegant design with different watch faces that looks very attractive. Thanks to its IP68 water-resistant design that allows you to keep wearing this watch while taking a bath or shower.
From the fitness point of view, it offers blood oxygen monitoring, blood pressure, sleep monitoring, advanced heart rate, calories tracker, and steps counter a fitness point of view.
This smartwatch offers eight different indoor and outdoor sports models that help you effectively perform your activities for the athletes.
Moreover, with its smart functionality, you can directly control your smartphone's music and camera from your smartwatch.
Compared to other smartwatches, Can mix gives you good performance because of its light software. I have been using this smartwatch for a month, and it has a friendly and easy-to-use interface. Even kids can also use this smartwatch.
What We Don't Like About Canmixs Smartwatch?
All the smartwatches have some pros and cons. Similarly, the Canmixs watch also has few downsides. First of all, I saw that its battery didn't give excellent performance. Whenever you use multiple features at a time, it often drains the battery.
The second big issue in this smartwatch is accuracy, and It shows accuracy in a few fitness activities. Heart rate monitor sometimes shows inaccurate results. Also, its sleep tracking feature is not much useful.
If you are an iPhone user, then you may face some problems during connectivity. There are a lot of things and factors in its app that needs more improvement.
Can mix Smartwatch Review: Price And Availability

You will get the Canmixs smartwatch from Amazon, as well as from any smartwatch store. It is available all over the world at a very budget-friendly price. It offers you three different colors pink, black and golden.
The golden color variant cost $40 (with an extra strap), other two colors variant cost $34. Unlike other smartwatches, you don't need to worry about its price as it's very affordable wearable.
[maxbutton id="1″ url="https://amzn.to/2MghhHk" ]
Can mix Smartwatch Review: Design and Display
This smartwatch looks like the Apple watch, which means it has a more elegant and attractive design. The case of Canmixs smartwatch is made of metal that gives a more premium feel.
Due to its 43g of weight, it is much lighter and more comfortable. You will never feel a burden on your wrist after wearing it for a long time. It also gives you an option to interchange bands according to your outfit.
Water resistance is an essential feature that allows you to use your smartwatch without the fear of water distractions. Canmixs smartwatch comes with IP68 waterproof standards. You can even wear this smartwatch while swimming and record your essential data.
Although this is a lighter smartwatch, it gives you a large display with 240*240 resolution. The display looks brighter enough, so you can easily read it under direct sunlight.
Canmixs Smartwatch Review: Smart functionality
Like other smartwatches, Canmixs also offers many smartwatch features that make your life much easier. But to access the smart features, you first connect them with your smartphone.
With its smart notification system, you will remain updated 24/7. You can get calls, messages, emails, calendars, and other social app alerts during your gym, workouts, or other activities.
Moreover, you can also block or mute these notifications, but you can't reply to messages. Also, this smartwatch allows you to read the message, but you can't reply to them.
Moreover, with its smart remote camera, you can control your phone's camera and take photos from the watch. You will also get a music control feature to switch songs without taking the phone out of your pocket. Canmixs smartwatch also enables you to check the weather forecast at any time.
Canmixs Smartwatch Review: Fitness features
Canmixs smartwatch is packed with plenty of health and fitness tracking features. You can set daily goals on your smartwatch, and it will track them automatically.
Under the hood, you will get advanced sleep tracking that tracks your deep sleep, REM, light sleep, and awake time so that you can enhance your sleep activity. Plus, you will get heart rate tracking, calories tracking, and steps counter.
The most advanced health features in the Canmixs smartwatch are blood pressure monitoring and blood oxygen level measuring that you will never get in a smartwatch under such a price tag.
Eight indoor and outdoor sports modes help you effectively and correctly perform your fitness activities—these sports modes include.
Walking, running, swimming, bicycle, football, rope skipping, badminton, and basketball. Now, what will you get from these sports modes? This smartwatch measures your performance during your sports, and you can deeply see the insights on Android/iOS apps.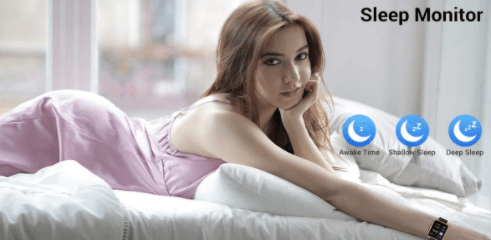 It also has calories counter that helps you to make healthy food to remain healthy. The calories counter is the most exclusive feature of this smartwatch because no other smartwatch with this price tag offers you this feature. You can also track your steps and distance with its step counter feature.
Canmixs Smartwatch Review: Connectivity
Luckily Canmixs smartwatch gives you universal compatibility means you can easily connect your smartwatch to Android as well as with iOS devices. It's too easy to connect with a smartphone, install the "Hero band III" app on your phone, and connect with it.
After a stable connection, you can see many exciting insights into your daily fitness activities on your phone. These insights help you perform your activities and give you the confidence to achieve your fitness goals.
Canmixs Smartwatch Review: Battery
The final and most important thing is a battery. Smartwatch with long battery life measure your activities for a long time.
Usually, smartwatches in under 50 bucks never give you good battery life. But still, the Canmixs smartwatch has enough battery life (180mAh) that it can last for five days with regular use. But sometimes, when you use multiple features on this smartwatch, the battery drains very quickly.
Canmixs Smartwatch Review: Should You Buy It?
After reading the above review, you now have a better idea of whether to choose the Canimxs smartwatch or not. In my opinion, Camixs smartwatch is a good option for those who have a craze for wearing a smartwatch but have a limited budget.
Although Camixs smartwatch gives you a feel of an expensive watch, it's not a perfect device for serious fitness tracking or health-conscious people. Because of its inaccuracy, we will never recommend it to athletes or fitness lovers.
Now, it's up to you whether you want this smartwatch or not?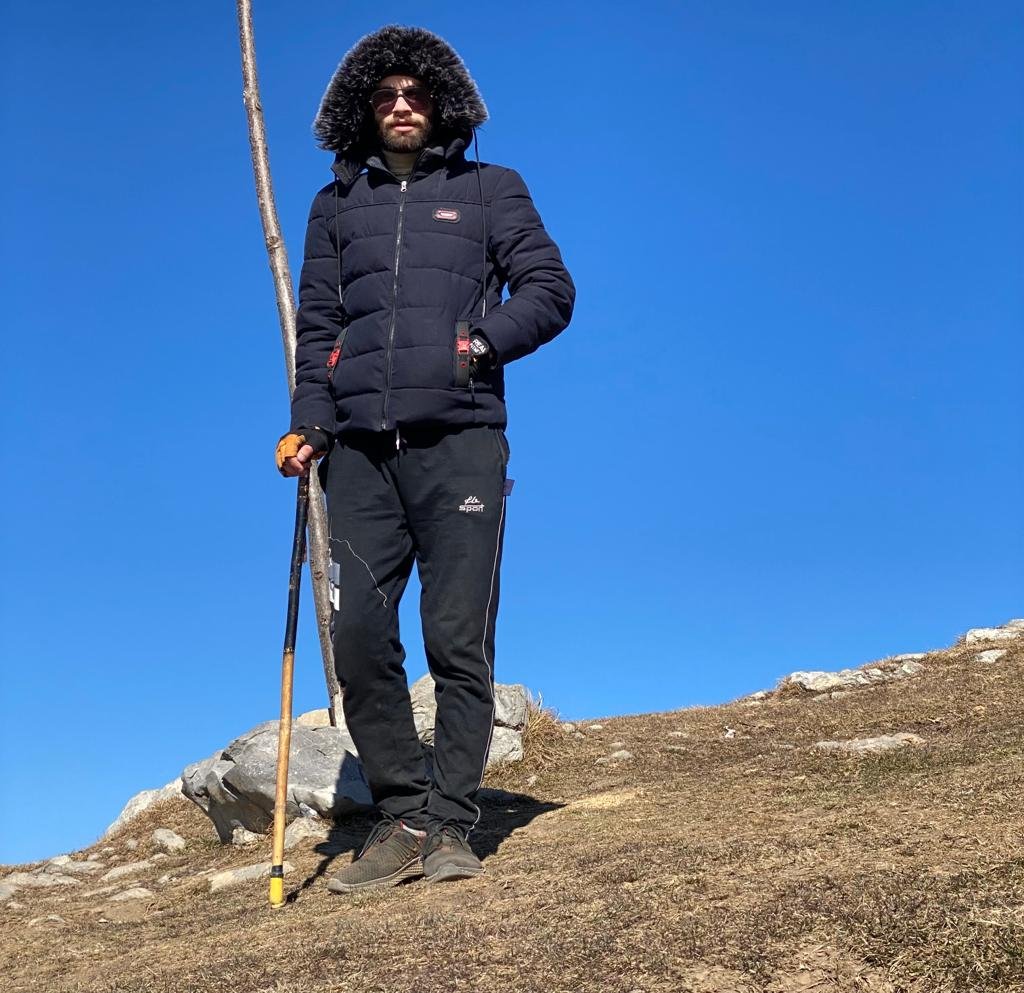 Hi, I'm Saad Dastagir. I'm a tech and fitness enthusiast who loves writing about smartwatches and fitness trackers. When I'm not testing out new gadgets, you can find me out on a hike or exploring new adventures. My passion for technology, fitness, and the great outdoors has led me to create a platform where I can share my experiences, insights, and reviews on the latest gear.