As smartwatches are becoming more common day by day, many people still don't know the power of a smartwatch. Many users wonder whether their smartwatch can send messages or not. The answer is YES!
Thankfully, some of the latest smartwatches have an in-built messaging function that allows you to send text messages from your watch, but only under certain conditions.
To know those conditions and a lot more, stick to this article.
Can You Reply with a Smartwatch? 
Yes, you can reply with your smartwatch, but there are some exceptions. 
Your smartwatch must be paired with your smartphone. You can only receive message notifications either from WhatsApp or Messenger on your smartwatch when you enable them on your smartphone. You can enable these notifications in your smartwatch app settings on your phone.
If not, the smartwatch needs to be LTE equipped.
Alternatively, if your smartwatch isn't LTE equipped, you can still use the Bluetooth option and answer via smartwatch.
However, in the last option, you can't just leave your smartphone at home and start thinking it will automatically remain connected. No! Smartwatches have a limited Bluetooth capability and can only stay connected to a narrow range.
How To Text On Smartwatch?
In addition to manually replying to texts, you can also use the voice-to-text function or an advanced auto-reply system. Some models include a built-in keypad. However, only some smartwatches support this function.
Some watches also have a messaging feature that lets you tap a button to send a standard text, an emoji, or one of several pre-programmed responses.
Also, there are several ways to send and receive texts on a smartwatch, including the cellular method, social media apps, and Messenger.
The cellular watch allows you to send and receive text messages using your phone number and cellular service.
Besides, Google Play hosts some apps designed for use with text-capable watches.
There's a messaging app called Messenger that you can use to exchange messages with friends and family.
Additionally, you can send responses using the quick reply function on your watch. You will receive a notification on your watch whenever you receive a message, and you can quickly respond with just a few taps. Most messaging apps, such as WhatsApp, Gmail, and Facebook Messenger, offer a quick reply function.
By performing the following steps, you can enable this quick-reply feature on Android smartwatches:
Step 1: First, open the Notify app on your Android watch.
Step 2: Navigate to the Button section
Step 3: Open Quick reply options
Step 4: Look at the first tutorial on the app to ensure you know how it works.
Step 5: Activate the Quick reply feature.
Step 6: Tap on Default to set up your custom replies messages. That's it!
Note: The quick reply feature is exclusive to watches with an in-built music player.
How To Send Text Messages Through Smartwatch?
When someone sends you a message, you'll receive notifications on your phone and your smartwatch.
To read the entire message, tap the notification on your smartwatch.
To reply, scroll up from the bottom.
Tap on Reply to the message.
You can either speak your message or select one of the pre-written messages you created.
For sending a text message using your voice, here are the simple steps to follow:
After opening a message, swipe right to access the Assistant screen. Then touch on the Microphone.
Speak "Send a text to" and then the recipient's name or phone number. If you have the name in your Contacts list, the watch will recognize it and add it to the send-to list.
Speak the message you want to send; the watch will translate your words into the text as you speak.
Tap on Send to send the message.
Conclusion
Smartwatches are a part of our modern life. Apart from displaying the time and date, they are loaded with fantastic features that make our lives easier. One of the most useful functions of a smartwatch is to check messages and respond to them immediately.
So, if you don't want to check your phone for messages, smartwatches are your best partners. With a smartwatch, you'll never miss an important alert and can always respond quickly to messages.
Frequently Asked Questions (FAQs)
Can you send messages on Apple smartwatches?  
Yes, it is possible to send messages on most Apple smartwatches. However, remember that Apple smartwatches can only be paired with iPhones. You can't pair them with Androids. 
Does Fitbit support texting? 
Most of the Fitbit models do support texting. By using quick replies, you can reply to any of your texts. Although Fitbit usually focuses on fitness bands, ensure that the watch you are getting is a smartwatch, not a fitness band.
What is the best Android smartwatch for texting?
For texting, the Samsung Galaxy Watch 4 is ideal for android users. It allows you to respond to messages in three different ways:
1- Typing
2- Voice-to-text
3- Swipe-to type keyboard
Additionally, it has a large, bright screen, which makes typing text messages a breeze.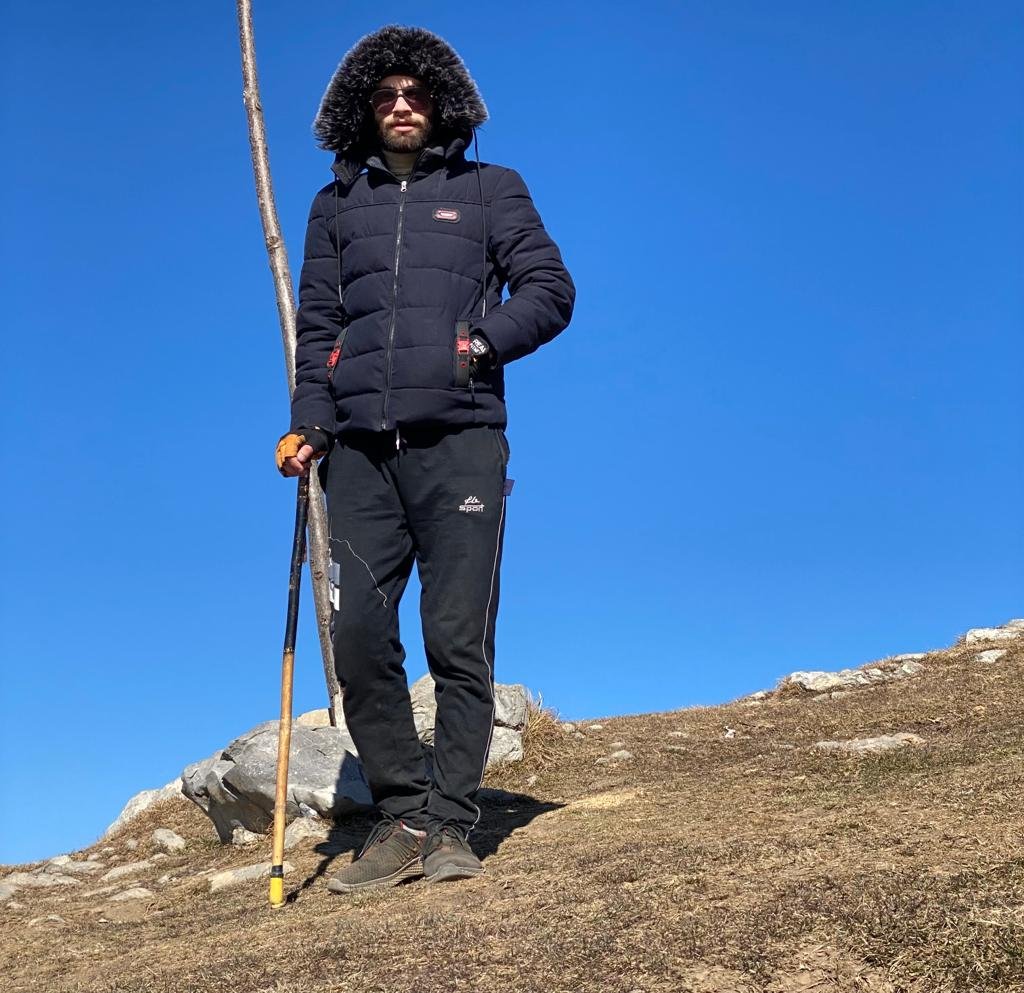 Hi, I'm Saad Dastagir. I'm a tech and fitness enthusiast who loves writing about smartwatches and fitness trackers. When I'm not testing out new gadgets, you can find me out on a hike or exploring new adventures. My passion for technology, fitness, and the great outdoors has led me to create a platform where I can share my experiences, insights, and reviews on the latest gear.