Galaxy watches come with many features, and now LTE features enable you to make calls and reply to texts from your Watch. Similarly, you will get all the notifications on Galaxy watches, and you can also reply to them.
You will also get notifications when it comes to Snapchat, but can you use Snapchat on Galaxy Watch? If you're curious about it, read the article to get an answer.
So let's get started!
Is It Possible To Use Snapchat On Galaxy Watch?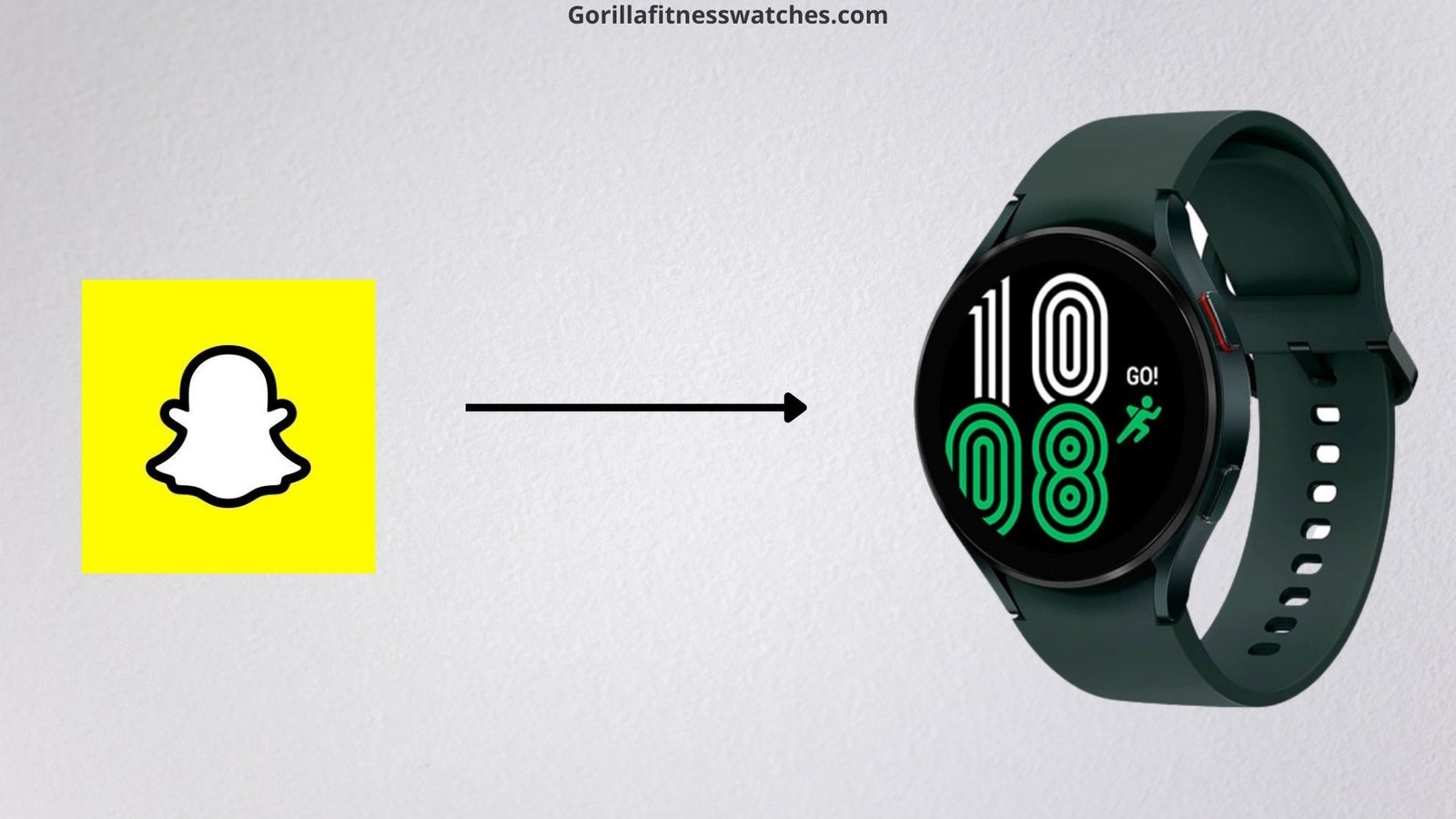 No, you can't use Snapchat on Galaxy Watches. Because Snapchat requires a camera to take photos, apply filters, and record moments, there is no camera in Galaxy watches.
However, Galaxy watches are not alone; other popular smartwatch brands like Apple, Fitbit, and Garmin are also unable to provide Snapchat on your wearables.
Surprisingly, Galaxy's first watch, "Galaxy Gear," comes with a built-in camera. This camera gives the capability to get Snapchat on it.
Because of a huge demand for Snapchat on Wearables, Snapchat is developing a micro version of the app that can be used in wearables.
What Is Snapchat Micro?
Snapchat launched a micro version of the app with the name Snapchat micro, and the app allows users to send snaps to friends directly from the wrist.
Using the 1.4-megapixel camera of Galaxy Gear, users can also take snaps which is pretty impressive. Although the quality of photos is not so excellent, sharing snaps made it popular among individuals. While sending photos, the sender can also choose when the photo expires; after that, the image disappears on the sender's device.
According to Engadget, Snapchat micro was among those 70 apps pre-installed on the device.
Will It Be Possible In The Future?
This can only be possible if upcoming galaxy watches come with built-in cameras. Then you can install the Snapchat micro to enjoy the experience.
Till now, none of the smartwatch brands is offering a Snapchat app on their wearables. The Galaxy Gear was launched in 2013, and it looks awkward to adopt ten years old technology. Maybe Samsung will introduce some other way to use Snapchat on its wearables.
However, if you're interested in getting a notification of Snapchats on your wrist, then it's possible. Almost all the smartwatches allow you to get Snapchat notifications, but you can only view them.
How To Get Snapchat Notification On Galaxy Watch?
Galaxy watches have a smart notification system so that you will get all the messages and calls on your wrist. You can also view Snapchat notifications on your Galaxy watch; no matter which model of Watch you have, all of them get a Snapchat notification.
To enable it, Here are steps you can follow to turn on the Snapchat notification system.
Open the wearables app on your smartphone.

Tap on Watch Settings

And tap on the notification

Here you can turn on the notification of your desired app. You can also block notifications from there.
Note: You will only get a Snapchat notification if your smartphone is connected to your Galaxy watch.
Final Words:
Snapchat is one of the most popular social apps. Using Snapchat on your wrist will be a great experience. But unluckily, you can't use Snapchat on Galaxy watches.
Not only the Galaxy watch but none of the smartwatches in the market support Snapchat. But instead of using Snapchat on your wrist, you will receive a Snapchat notification on your galaxy watch.
Hi! I am Saad Dastagir, an enthusiast of smartwatches and fitness trackers. This blog is created to bring my personal experience with smartwatches in front of you. Our team tests different types of smartwatches and fitness gadgets constantly and shares hands-on experiences with you.