Bulova and Tissot are the most popular watches brands that have created history in making premium quality timepieces. Since their inception, both brands have focused on traditional design. That's why people are crazy lovers of them.
Both Tissot and Bulova are powerful competitors to each other, and both share some similarities, and of course, there are some differences between them. 
Bulova VS Tissot What Is the main difference?
Tissot focuses on making minimalist and sleek watches, whereas Bulova offers watches with a durable and heavy feel. For females, Tissot is one of the recommended watch brand, as it starts from making women's watches. 
Today's Bulova VS Tissot comparison guide will find some major differences between these two brands. Not just that, we have also put some of the best timepieces from both watchmakers. 
So let's get started!
Bulova VS Tissot: History

Bulova History:
Bulova has been a watchmaker since 1875, and it grew exponentially because of its innovation and premium quality. Joseph Bulova established the company and the brand name is on the name of the CEO. 
In 1912, this giant launched its first separate plant to expand its business. After that, it started the latest series of Women's watches. The main goal of this brand is a unique design, precision, and quality.
Apart from this, Bulova has also . At that time, this watchmaker developed plenty of altimeter and Barometer watches for US forces. 
Bulova proved that no one could beat it in making rugged and durable watches for the Military. After some years, the brand started making automatic and self-winding watches that brought revolution and created history in the watches department.
Bulova continues to develop unique timepieces and expand its innovation. Today, Citizen Watch Co owns the company and makes the most influential movement competing with any timepiece.
Over the years, Bulova has created hundreds of stores in the US and proved that it's the all-time best watch brand.
Tissot History
Tissot is the most famous Swiss brand founded in 1853 by a father (Charles-Felicien) and his son (Charles-Emile Tissot). 
Since that, both start putting efforts and make their company a famous watchmaker brand. In the beginning, they were making women's watches, but the Tissot men's watch series came later. 
This company focuses on tradition, and their innovative traditional design makes every watch lover crazy. That's why most watch lovers must have a Tissot watch in their collection. The brand made immense fame after 1920 and added a lot of advanced watches to their collection. 
In 1930 Tissot became the first brand that introduced the first mass-produced antimagnetic watch. This watch made the brand most popular and famous throughout the world. 
Since that brand is expanding its innovation and showing that it's the most competitive watch brand globally, Tissot makes various automatic or self-winding watches, navigators, compass watches, chronograph watches and wins the heart of watch lovers. 
The brand won different prizes and awards for making the best timepieces. Tissot is also famous for creating sleek and minimalist design timepieces and currently adding various most elegant models in its collection.
Bulova VS Tissot: Design
Both brands are making innovative design watches for men's and women's. You will see a variety of watch collections in both brands. 
Bulova
Bulova is best known for making a men's watches collection and chronograph watches. This brand follows the tradition, and you will see a variety of mechanical watches here. 
We have seen various luxury watches, but no one can compete with Bulova in terms of bezels. Their stainless solid steel bezel makes them more premium and worthy. 
As we have discussed earlier, Bulova makes various watches for the US Military, so they know how to design the most durable watches. You will also see a variety of automatic chronographs in their collection with skeleton designs. 
Compared to Tissot, Bulova men's watches are a little bulky because of their durable cases, but overall, these watches are very comfortable. You can quickly wear a Bulova watch for the whole day without feeling any stress on your wrist. 
Similarly, we have noticed that their straps are very premium and long-lasting. Even their leather straps are made of high quality. That's why it's scratch-free and comfortable. And the color doesn't fade from their stainless steel metal straps. 
Tissot:
Tissot is best known for making women's watches that are pretty elegant and attractive. If you are looking for a more stylish and eye-catching watch, the Tissot brand is perfect for you. 
As compared to Bulova, this brand offers sleek and minimalist watches that are lightweight and more comfortable.
No doubt, their built-in quality is excellent. With years of experience, Tissot is an expert in manufacturing premium quality luxurious watches. They have built various automatic watches, mechanical watches, chronograph watches, and men's watches. 
Another good thing in their design is in-depth detail. Unlike Bulova, you will see that Tissot watches have immaculate detail in their color, clarity and carats of the diamonds. Their diamond meets the certification requirements of the Kimberley Process.
Related Post: Bulova VS Citizen
Bulova VS Tissot: Quality & Efficiency
Both brands make high-quality watches with pure stainless steel. Their durability and robustness are outstanding. 
Bulova:
Quality-wise, Bulova is the best brand that makes long-lasting watches. It uses mineral crystal glass that is scratch and dust resistant. Bulova uses pure stainless steel cases in most of its watch designs to ensure premium quality.
Most of the Bulova watches are 100-meter water-resistant means you can wear them while swimming or bathing. Bulova deeply tested their watches against thermal shocks, high pressures, and deep water. 
When it comes to efficiency, Bulova has become the most competitive brand that offers 262 kHz precision. 
The brand mainly focuses on the perfection, efficiency and precision of their watches. And no doubt it has years of experience in making precise watches. The brand constantly improves the quality of surveillance and adds more curved chronograph movement in their collections.
Tissot
Tissot uses high-quality ceramic material making their timepieces harder. Unlike Bulova, it uses Sapphire crystal in its collection. This glass is more potent than mineral crystals. As Sapphire crystals can take many forms, so Tissot makes dials flat, domed, concave or ground. 
You will also see their gold watches collection, which is the most premium and luxurious collection globally. They use 18K gold alloy, which comprises 75% pure gold and 25% silver and copper, making the gold shinier. 
They have manufactured some exceptional timepieces in which they used SuperLuminova. This material is placed on needles and other visible parts so that it glows in the dark. To increase the precision, Scissor has developed a new titanium-based alloy at the cutting edge. 
Tissot also made Solar watches, Automatic watches, Chronograph timepieces, and other different luxurious collections. 
Bulova VS Tissot: Pricing
Because of experience and fame, both brands offer high-end watches that fall in the mid-range category. You can invest in these brands as much as you want because both offer more expensive and luxurious watches that cost up to $1500. 
Their diamond and gold watches are more expensive. Joseph Bulova is the most costly Bulova watch that cost up to $42,000. Similarly, Heritage Navigator Men's Automatic watch is the most expensive Tissot watch that cost $8250.
But we suggest you buy their mid-range watches because they also look more premium. The Bulova low price watches are not very accurate, so we never recommend you to accept their cheap collection. 
Related Post: Seiko Vs Fossil Watches
Bulova VS Tissot: Best Selling Models
Both brands have a variety of best-selling watches that create their name and fame. But here are the most popular ones.
Tissot men's Gentleman Stainless
This is one of the most accurate timepieces ever made. Tissot Gentleman watch works on Swiss automatic movement that makes it more precise.
There is a premium scratch-resistant sapphire crystal that makes the watch more durable. The unique thing about this watch is its high-quality stainless steel material that never fades. And it gives you a lifetime working, so you don't need to worry about its battery.
Secondly, this watch has a multi outfit classical design, so you can use it for any outfit as it fits every occasion. It looks more sleek and comfortable, and the dial size is suitable for every man's wrist.
Prices pulled from the Amazon Product Advertising API on:
Product prices and availability are accurate as of the date/time indicated and are subject to change. Any price and availability information displayed on [relevant Amazon Site(s), as applicable] at the time of purchase will apply to the purchase of this product.
Bulova Men's Watch
This Bulova watch is the best selling watch that offers multi-function. There is in-depth detail in this watch that makes it more precious and eye-catching. The black color looks more elegant and bold, and you can use this watch for business purposes. 
This watch is made with 300 crystals on the black tone stainless steel case. The watch's precision is also very palpable, and the time gained or lacks even after years.
Prices pulled from the Amazon Product Advertising API on:
Product prices and availability are accurate as of the date/time indicated and are subject to change. Any price and availability information displayed on [relevant Amazon Site(s), as applicable] at the time of purchase will apply to the purchase of this product.
Pros and Cons of Bulova
Pros:
Bulova makes the best men's watches that are more durable and strong. 

Bulova has made a precise and efficient watch. That's why Astronauts wore it on the Apollo 15 mission, which gave more fame to the brand.

Bulova has launched many watches through the years and has expanded its innovation. 

Bulova has a good customer support and warranty life. 
Cons: 
The lowest Bulova models are not much accurate, so we don't recommend you to buy that.

Some people think that Bulova implements a confusing design that does not look very attractive. It doesn't mean that Bulova has made less beautiful watches. There are a variety of their collections that are good looking and elegant. 
Pros and Cons Of Tissot
Pros:
Tissot is the best brand that makes innovative women's watches. No one can compete with Tissot women's watches.

Their premium Swiss-made components are long-lasting and increase the credibility of their collections.

Tissot offers watches that have unique designs, especially this brand is the king of all sleek watches. This brand is best for people who like elegant watches. 
Cons:
Their premium Swiss-made components are long-lasting and increase the credibility of their collection.
Is Bulova a Luxury Watch Brand
No, Bulova is not a luxury watch brand. The majority of watches in this brand fall in the mid-range category, so you can say that it's an entry-level luxury brand. The price of Bulova watches starts from $100 and crosses $40,000 for its most expensive watch. There are very rare watches in this brand that are expensive; that's why it's not considered a luxury.
Is Tissot a Luxury Watch Brand
Yes, Tissot is considered a luxury watch brand. Majority of watches in this brand start from $700. But you can't compare Tissot with most luxurious watch brands like Rolex or Hublot. For watch collectors Tissot will remain a premium watchmaker because of its design and quality.
Where are Tissot watches made?
Tissot is one of the famous Swiss watch brands that makes revolutionary timepieces. The design and quality is the main focus of the brand that's why it's attracted by every watch collector.  
Is Tissot worth the money?
In the world of watches Tissot always gets more love and credit because of its minimalist design. Tissot watches are worthy to buy, because they have high precession and more eye-catching design. 
Final Words:
Tissot and Bulova are both competitive brands offering high-quality watches. Bulova falls in the expensive category. If you are looking for affordable luxurious watches, then a Tissot is the perfect brand for you
Similarly, if you are looking for traditional and sleek watches, Tissot is a brand for you. In the quality department, both brands create history, but Bulova watches come with the most durable cases.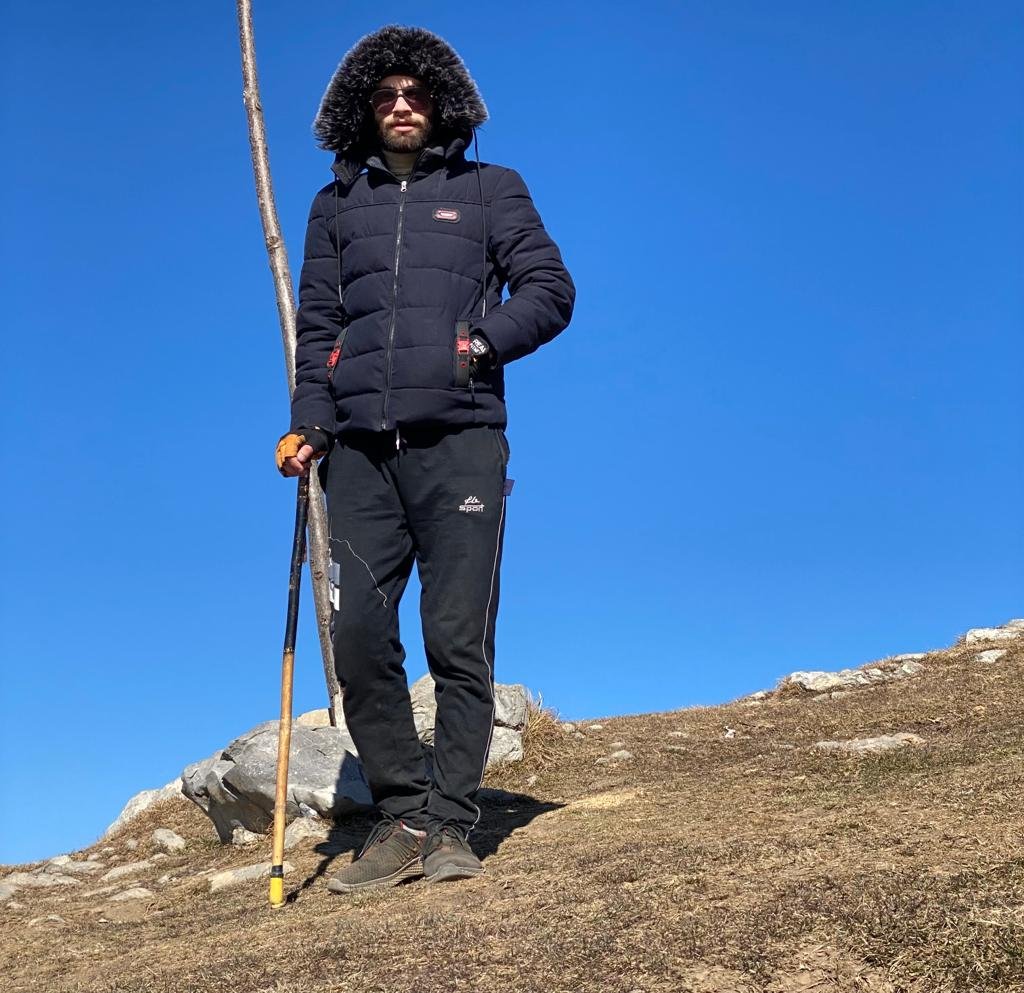 Hi, I'm Saad Dastagir. I'm a tech and fitness enthusiast who loves writing about smartwatches and fitness trackers. When I'm not testing out new gadgets, you can find me out on a hike or exploring new adventures. My passion for technology, fitness, and the great outdoors has led me to create a platform where I can share my experiences, insights, and reviews on the latest gear.