If you're in the market for a new watch, you may be considering the benefits of a quartz watch over an automatic watch. Both watches will provide you with the time.
But there are other things to consider when deciding between quartz and automatic or, in other words, Bulova vs Citizen.
The following article will give you a breakdown of what each watch offers and help you determine which one you should purchase.
| | |
| --- | --- |
| Bulova | Citizen |
| Founded in 1875 | Founded in 1918 |
| Elegant aesthetics | Casual aesthetics |
| Solar-powered quartz movement | Quartz and automatic calibers |
| Target Mid-range market | Target Mid-range market |
Related Posts:
History Of The Brands: Bulova vs Citizen
When you hear of comparison between products or brands, you start with the history. Yeah! Due to this, we chose to highlight the brands', manufacturers' achievements throughout their long, illustrious past.
Although it's not the primary or primary factor in choosing a smartwatch because they've evolved and updated quite a bit, it provides profound insight into the cores of the brands.
Bulova's Historic Achievements
Bulova company started in 1875 in NYC by Joseph Bulova. He was a Bohemian immigrant, but it's an American brand. The brand was unknown to people at the beginning, as every brand is. Still, innovative marketing like radio and T.V. ads played a magnificent role in the rand's success.
Well, the commercials weren't enough to make it popular, and the historic achievement in 1960 made the company shine in people's eyes.
Moreover, the Bulova Accutron watches had a tuning fork instead of a balance wheel. It made a difference in the market for the timekeeping instrument in mechanical timepieces.
The Bulova watches, due to an electric oscillator, kept an accuracy than other watches. Similarly, that accuracy didn't pause there, and in late 2010, Bulova introduced its model Precisionist.
It's a well-known watch nearly by every watch enthusiast with a three-prong quartz crystal working on a 262 kHz frequency, and It's capable of holding accuracy of +/- 10 seconds a year.
Furthermore, this technology helps to keep a watch ten times more accurate than average; quarts-driven timepieces. Well, again, it's not an achievement. Still, Bulova is also famous for being Moon Watch when David R. Scott wore the Bulova Chronograph ref. 88510/01 on the lunar surface. And, their reproduction is still the bestseller from the manufacturer.
Citizen's Historic Achievements
While looking at the Citizen's history, you'll see that the brand has won many medals and accomplishments. The company was formed in 1918 by jeweller Kamekichi Yamazaki.
Since then, it's shining in the eyes of Swiss and Japanese investors. It gained quick popularity due to its enormous design and accuracy and competition with the top Japanese watchmakers in the Seiko.
More so, 1970 was the year when the company manufacturer two of its exemplary models. One is the titanium watch and the solar-powered watch that long-lasted for years. Since then, it's been in the improvement trajectory and named subtleties, which then promoted to Eco-Drive, the trademark of Citizen watches.
Competition:
Citizen Eco-Drive vs Bulova
Citizen Eco-Drive pilot watch
These days, the light-powered watch is installed in more than 70% of wristwear, so batteries are no longer necessary to operate the watches.
Just like Bulova, the achievements didn't stop after solar-powered watches. In 1993, Citizen introduced its first multi-band atomic watch that received time updates through radio signals that kept them in perfect synchronization with the U.S. Atomic Clock in Colorado.
The company is still manufacturing the Radio-controlled, but they're now synced with satellites instead of radio waves to make time adjustments. Citizen is leading the line in this matter as well. Just like Bulova, Citizen is also on the list of creating high-accuracy quartzes.
Citizen Caliber 0100 is somehow considered the most accurate watch in the world. It's capable of holding accuracy of +/- 10 seconds a year. However, it's a pricey model that could cost you around $7,000 for an essential watch.
Even though the amount of historical accomplishments gives Citizen an edge over Bulova, that shouldn't be the only factor in your choice. Most buyers, however, narrow their search based on other factors, including the style and design of the watches.
Bulova vs Citizen Styles & Designs
Bulova produces a bit fashionable and dressier watches instead of casual men's wear. Their timepieces come with cultivated dials integrated into the metal bracelets that add a stunning look to people who love to wear bright shirts and shiny shoes.
By far, they mostly create automatic calibers with clean designs, but you'll find models with open-heart designs for refined aesthetics. Similarly, people also call them skeleton watches for providing magnificent appeal at an affordable price bracket.
Also, you'll get to see some sporty style watches as well in the list, rather than only expecting casual wear. But, they're not sporty as you can expect from other brands.
Down the road, these models come with chronograph functions with up to 10 ATM water resistance for divers, and these are made with love and heavy metals for long-lasting duty. Still, they add some casual effects which prevent a buyer from calling them sports smartwatches instead of casual watches.
On the other hand
Citizen designs its watches precisely for every profession. Like, a diver's watch looks like a sporty model, and a robust watch must pass military-grade, and it's rugged as it sounds like. Plus, there are hundreds of watches in this category, making the array mind-blowing.
The brand categorizes its watches into their major categories. Timepieces for land officials (military, chronograph, dress), sea (dive sports models), and air (aviator).
As previously told, all of them have a specific feature and beautiful design specifically crafted for each group. The distinctive part of this watch is its casual design, as opposed to Bulova's elegant design.
Thus, when comparing the designs of both brands in terms of appearance, style, the Citizen produces different variants with casual attires. And Bulova specifies in the elegant and dressier category.
Bulova vs Citizen Quality
Quality is by far the essential factor to consider while selecting the best watch from Bulova vs Citizen. Let's find out which brand eclipse on another or both go side by side.
Main Material
The most frequent material you'll get in both brands is stainless steel. It's like the default material of quality watches, and that's by far the best thing. It's robust, shockproof, scratch-resistant, mud resistant, durable, and can withhold temperature beatings than any other material.
On the other hand, Titanium is a more sophisticated material that adds premium charm and class to a watch. It's also known for its sturdiness and lightweight.
Both the brand's watches at least have this material as well in their premium models. Somehow, these timepieces are expensive, but it's not that expensive as stainless steel but add a few hundred dollars.
Another similarity in the build quality is the crystals both the companies integrate. The budget-friendly watches have mineral glass, and the premium models contain sapphire in the glass. This is a common practice not only in these two companies but throughout the industry in general
Watch Movements
Watch movements are the calibers and strings that powers the watches. And that's where Bulova makes a significant difference from Citizen. As already told, Citizen's most watches feature solar-powered quartz movement, and Bulova features quartz and automatic calibers in their mainstream timepieces.
Secondly, Citizen's Eco-Drive calibers and automatic watches run on Miyota-produced calibers. These are robust calibers with long-life that never let you down. Since Miyota is a part of Citizen Watch Co., no other manufacturers supply mechanisms for the watch.
On the other hand, Bulova watches come with Miyota-powered calibers, but you'll not find any solar-powered watch there. Instead, it focuses on providing precision in its quartz pieces.
Different Technologies
Bulova, a watchmaking company, based in Stamford, Connecticut, strives to make the most accurate watches for over a century. This passion continues into the present as recent innovations have been made on some of the latest timepieces.
The new Precisionist technology advances from an ultrathin quartz crystal that vibrates at a frequency of 262 kHz versus the typical 32 kHz frequency seen with other quartz movements.
Not only does this create a more accurate movement. But it also provides sweeping hands that glide rather than tick along — delivering a more visually engaging design element.
Citizen makes a line of Eco-Drive watches that don't require a battery or light exposure to charge. It's powered by a particular type of cell called a photocell, which has no negative tradeoffs for durability because it's made with organic silicon. It can hold its charge for up to six months after getting fully charged!
This makes the devices perfect for city and country lifestyles. One might experience frequent interruptions to sunlight from cloud cover.
Moreover, Citizen offers excellent watches using solar technology. This company has some great products in terms of timepieces due to the highly reliable attributes that they're famous for, like long-lasting power sources.
A few Citizen products are in the top tier of solar-powered watches precisely because of this exceptional quality. In particular, you'll also see their power reserves, which can last up to 6 months without sunlight!
Target Audience Of Both Brands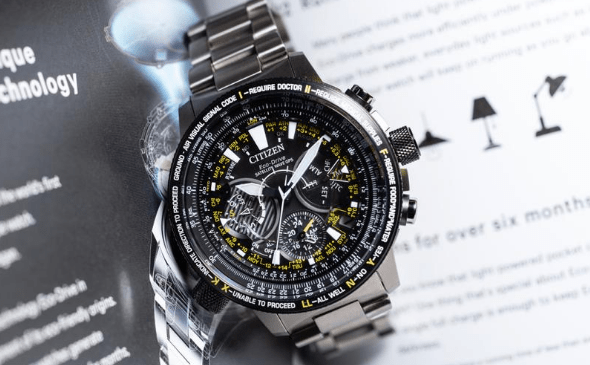 Bulova:
Bulova designs its watches with a style that is easy to recognize. They tend to lean toward the formal aspect of style, but they offer a variety of dial designs to make sure all kinds of people can find a timepiece they will enjoy wearing.
Further, these watches look best when matched up with a nice dress shirt and a good pair of pants. However, the dials designed for casual settings can still work well if worn informal ones as well.
Bulova has created loud and complex dials specifically for those who spend most of their time informal settings, such as business suits and dresses.
The Bulova brand features some very daring designs intended to turn heads, so if you want to make a big impression during a special event, these models are ideal.
Citizen
Citizen is known for their simplistic designs. A great example of what they do is Citizen Silhouette. It is easily distinguishable by its classic design, which features an understated look that is quite popular.
Though simple, you'll also see that Citizen gives just about any outfit a more upscale appearance than one might be used to when putting it with other everyday accessories.
Overall, working with something like this makes it easy for anyone to find somewhere to wear it — which would be pretty hard to say when trying with something else, especially anything too edgy or eccentric.
Price Range
Despite some super expensive models, both the brands focus on the mid-range market. That said, both have different ranges for every one of you.
Bulova
When it comes to price, Bulova is situated at the top end of the middle. Models from this brand tend to cost under $1000, with the most expensive models reaching the $700 mark. Bulova's higher-end models are also cheaper, so the brand is only marginally more expensive than Citizen.
Citizen
When it comes to their price range, Citizen is in the middle. A wide range of low-end models is available that are designed for efficiency and functionality while still offering quality designs.
There are others. However, that cost more because they're of higher quality. Citizen and Bulova offer more premium features, such as perpetual calendars, chronographs, and sapphire crystals, as you climb the ladder. Therefore, these two companies are tied when it comes to price.
Bulova Vs Citizen: Key Take Away:
Citizen:
Registered in 1918 in Switzerland by Schmidt

Company founded in 1930 by Swiss and Japanese investors

Beat the various competition, including Shokosha Watch Research Institute

The brand dominated the world in hard times like World War II

Transfer from Switzerland

Price varies from budget to expensive models

Uses Eco-drive and solar-powered batteries
Bulova:
Registered and founded in 1875 by Bohemian Joseph Bulova

Reincorporated in 1923 as Bulova Watch Company

Become part of Loews Corporation in 1979

It was sold to Citizen in 2007

Uses automatic calibers

Price varies from mid-range to expensive
Which Brand Is Better? Bulova Or Citizen?
Since both brands have some advantages and not major disadvantages and both appeal to a different market. Let's dig deep and find which is better.
Bulova:
Elegant and aesthetic dressier designs

Best Automatic movements

Mostly accurate quartz dial at an affordable price

1/1000 chronograph function

Sweeping second's hand in the Precisionist line
Citizen:
Casual wear and different designs for each category

Various appeals in various types like land, marine, and air

Eco-friendly solar-powered technology

The atomic time that changes time with satellite signals

Professional ISO-certified dive wristwear

5-year international warranty for all the watches
So Which One To Select? Our Verdict:
As one of the world's oldest watch brands, Citizen is known for making high-quality watches. The brand was first started in 1918. Citizen watches are made in Japan, China, and the United States.
Bulova, on the other hand, was first started in 1875. Bulova watches are made in Switzerland. Both companies are still making high-quality watches today.
However, Bulova watches are not as expensive as Citizen watches. Citizen tends to be more costly than Bulova, but they are both excellent brands.
So, if your daily appeal is aesthetics and casual wear, but you can't afford a premium model, then you should opt for Bulova. But, if you're a sportsperson or a marine diver, then you should go with Citizen due to its expensive and solar-powered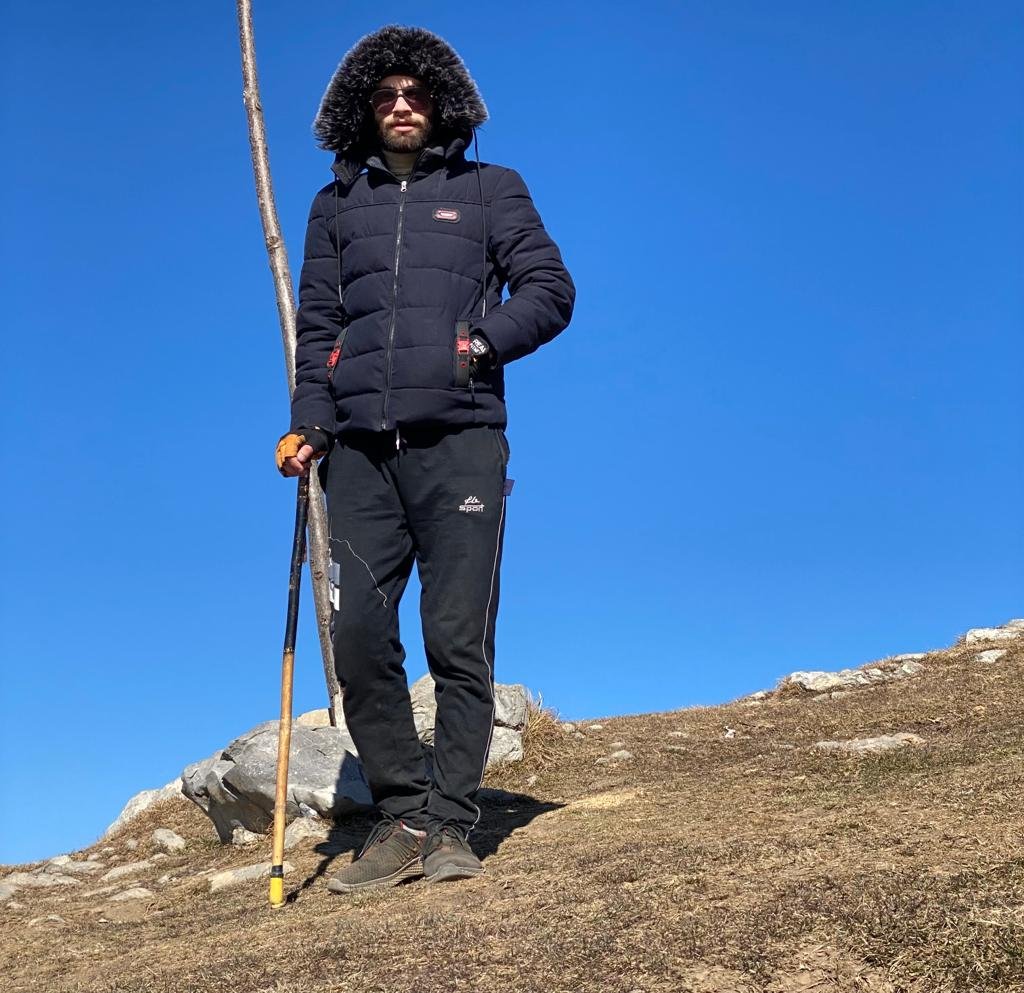 Hi, I'm Saad Dastagir. I'm a tech and fitness enthusiast who loves writing about smartwatches and fitness trackers. When I'm not testing out new gadgets, you can find me out on a hike or exploring new adventures. My passion for technology, fitness, and the great outdoors has led me to create a platform where I can share my experiences, insights, and reviews on the latest gear.