Fishing is like a hobby for most people, but some people are their carrier and way to feed their kids. And for any outdoor activity, either fishing or hunting, you should be equipped with the right tools that will help improve your performance.
Fishing watches are valuable tools that show tide status, weather conditions, set timers, stopwatches, and much more.
But not every watch is perfect for fishing, and you must consider a few things before picking a good watch for your wrist. Your watch must be durable, water-resistant, and have some extra features.
After doing deep research, we have gathered the 9 best fishing watches that also offer tide features. So let's have a look!!!
Our Recommendation
Related Post:
Best Watches For Fishing
Garmin Fenix 3 is specially designed for outdoor adventures, and it offers all the valuable features that make this watch perfect for fishing, hunting, hiking, etc.
This premium watch comes with a stainless steel case and sapphire lens, making this a most durable watch. A vibrant German Chroma display with an LED backlight feature allows you to read the dial-in in the dark easily.
Fenix 3 has 10 ATM water-resistant bodies and offers three months of battery life in watch mode, plus 50 hours in ultra-trace mode.
Why It Is Best For Fishing
Although there is no built-in fishing mode in this Garmin watch, you can install a third-party fishing app from the Garmin store. On the watch, you will be able to track your fishing activity and tide status.
Apart from this, you will get a precise ABC (Altimeter, Barometer, Compass) sensor that helps fishers measure the weather condition and directions.
For finding routes and navigations, this watch offers high-quality GPS so that you can easily reach your destination. Compared to the rest, Garmin watches provide comprehensive navigation and tracking function.
A big plus in this service is the "Trackback" feature that allows you to navigate your starting point or initial point.
Garmin Fenix 3 is a helpful device for spending quality time at sea and tracking your fishing activity.
Garmin Fenix 3
Excellent GPS

Third party app support

ABC sensors

Fitness features

Long battery life
Prices pulled from the Amazon Product Advertising API on:
Product prices and availability are accurate as of the date/time indicated and are subject to change. Any price and availability information displayed on [relevant Amazon Site(s), as applicable] at the time of purchase will apply to the purchase of this product.
PALADA Men's Digital Sports Watch
PALADA is one of the most cost-effective choices available to anglers. If you're a beginner in fishing, it offers everything you'll need, even at a moderate cost. Further, this watch is ideal for guys who enjoy sports, such as running, hiking, climbing, and so on. Its multi-functions make it ideal for both indoor and outdoor activities.
An important selling point of the watch is its sports dial design, which is both beautiful and unique. This watch features a large number display for easy reading even in low light.
If you're going fishing, you'll appreciate its water resistance. The watch is water-resistant up to 50 meters, making it acceptable for activities like swimming and bathing but not for activities like diving that last for an extended time.
Other Features
Other features include LED backlight, alarm clock, auto calendar, stopwatch, and 12/21 hour formats.
The rubber band on this fishing watch makes it convenient to wear when fishing. Also, wearing this watch all day won't cause any arm tiredness.
Unfortunately, the watch lacks a compass and a barometer. However, this is insignificant in light of the watch's other high-tech capabilities.
To sum up, this watch is regarded as the finest value because of how much it offers for the price. Many sports enthusiasts enjoy it because it's great for fishing, running, and other activities.
Prices pulled from the Amazon Product Advertising API on:
Product prices and availability are accurate as of the date/time indicated and are subject to change. Any price and availability information displayed on [relevant Amazon Site(s), as applicable] at the time of purchase will apply to the purchase of this product.
Buyer Guide To Pick a Best Fishing Watch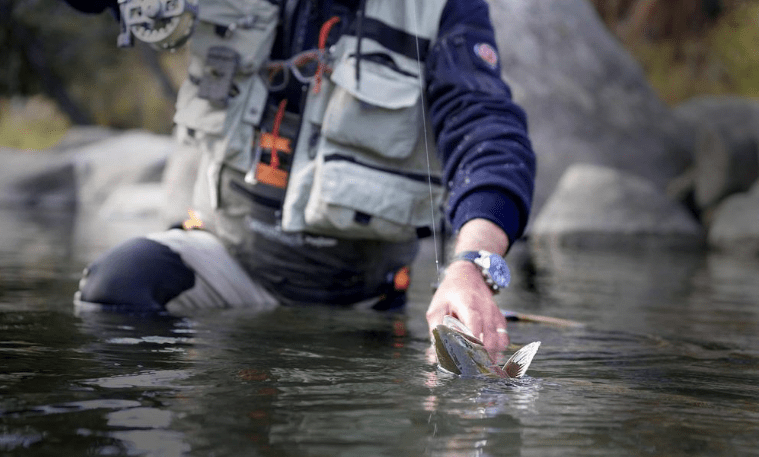 You can easily pick a casual watch from the market. But when it comes to fishing watches, you must consider a few factors. Fishing watches come in various designs, prices, and features.
A key feature that must be available in all fishing watches is the tide feature. This will tell you when to expect high or low tide, and this function is crucial for all fishers.
Depending on your requirements, you can choose any fishing watch, keeping a few things in mind.
Water-Resistant
The first consideration that comes to mind while listening to fishing watch names is water resistance. A watch with below 50 meters/5ATM water resistance can't serve for deep diving and swimming. It will lead to water splashes on the screen, and you will see the dial.
Similarly, most of the time, water enters into the chip of the watch that leads to permanent damage.
But as a fisherman, you don't need a heavy, water-resistant watch, but at least you should have a watch that prevents water splashes. A watch with 50-100 meter water resistance is best for fishers, and everything above this is ideal, but it can be expensive.
Many brands show their watches as waterproof, but these watches are useless under the hood. Only the branded watches like Casio, Garmin, Timex, etc., give accurate water ratings, and you can believe in their specs.
GPS For The Open Sea
GPS is one most helpful features for outdoor activities. Now, this function is standard in almost every outdoor watch, and it's handy to have this tool in a fisherman's pocket.
Using this feature, you can easily find out the best and quick routes that will save your time and energy. It is also helpful to know the distance of your destination.
Along with GPS, now most fishing watches also offer altimeters, barometers, and compass, crucial for all outdoor activities. Similarly, with GPG, you will get a safety tracking feature or trackback feature, so you never get lost.
In some of the Garmin watches, you can save your favorites, so you can easily navigate to that place in the future. This is a fantastic feature for fishers that helps to find their best fishing spot.
Durability
Not every watch can live in a harsh outdoor environment, so choosing a durable and robust watch for fishing purposes is crucial.
Fishing is not an easy job. You have to throw the rod, sometimes jump into the water, pull up a fish, or accidental knocks may happen while fishing. So your watch must be scratch and dust resistant.
The watches with stainless steel cases, silicone or strong rubber body, are best for these outdoor activities.
Final Words
The top fishing watch can be an excellent tool for fishers if it has some unique features. You can check the tide status, weather, air pressure, sea depth, and more with these watches.
But finding the best watch may be difficult for you if you don't research properly. We have put 9 best fishing watches that offer all the valuable features. You can buy any of them according to your needs and requirements.
If you want to invest in these watches, then Garmin Quatix 6, Casio Pro Trek PRW2500R, and Suunto 9 are perfect options for you that are specifically made for fishing purposes.
FAQs
How does the Casio fishing watch work?
The fishing mode indicates whether a specific date and time are suitable for fishing, shown as one of five levels. In addition to moon data for specific dates, this mode displays current moon data. An integrated temperature sensor measures temperature in this watch.
Are Casio fishing watches good?
The watch looks nice, and it has some decent features. There's no need to worry about tides or times since the fishing thing works. But the watch doesn't feel premium on the wrist due to the price, but that's understandable.
Which watches are best for fishing?
Suunto 9 GPS Sports Watch and Garmin Quatix 6 Marine Smartwatch are watches considered to be the best watches for fishing.
Why Should You Use A Fishing Watch?
Watches are your best companion during outdoor activities. To make informed decisions when planning your outdoor activities, they share information with you. You can also rely on them to alert you if there is trouble outdoors.
What Is The Difference Between A Regular Sport Watch And Fishing Watch?
The sport watch is also an essential outdoor tool, but unlike fishing watches, it focuses more on the body than its surroundings. Depending on the sport, these watches include heart rate monitoring, a thermometer, and a tachymeter.
Generally, fishing watches are intended to measure the parameters of activities such as fishing, trekking, etc. These watches may also have altimeters, barometers, thermometers, and GPS.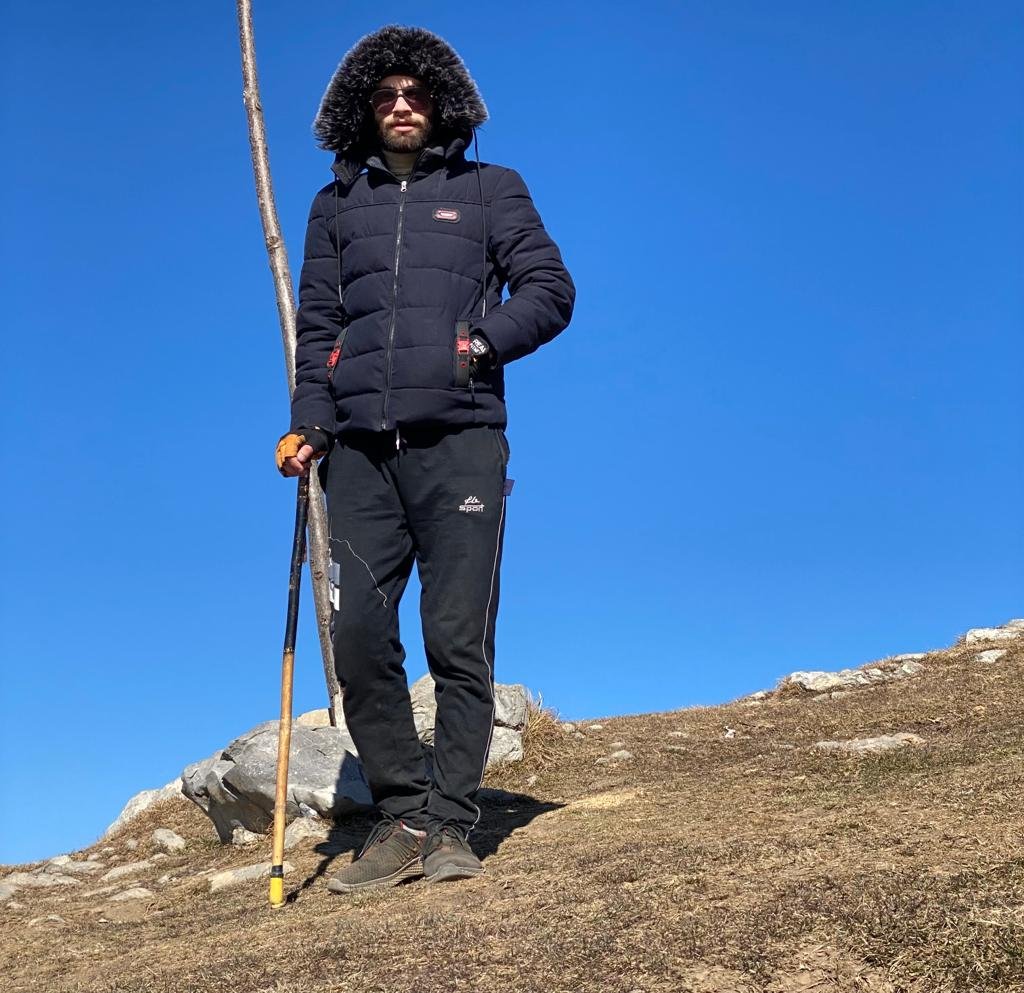 Hi, I'm Saad Dastagir and I'm the owner of gorilla-fitnesswatches.com. I'm a tech and fitness enthusiast who loves writing about smartwatches and fitness trackers. When I'm not testing out new gadgets, you can find me out on a hike or exploring new adventures. My passion for technology, fitness, and the great outdoors has led me to create a platform where I can share my experiences, insights, and reviews on the latest gear. Whether it's a new fitness tracker for your next hike or a smartwatch for your daily routine, I aim to provide valuable information to help people make informed decisions about their tech purchases. Join me on my journey as I explore the intersection of technology and adventure!