Do you suffer from Metatarsal pain when running? Looking for a little help in alleviating Metatarsal pain? If so, you might want to try using metatarsal pads.
Metatarsal pads are the infamous heralds of natural, home-based solutions to metatarsalgia. They provide a non-invasive and cost-effective solution to a wide variety of common foot and toe issues.
Metatarsal pads are small, gel-filled pads placed under the ball of the foot, just behind the toes. They act as a cushion, absorbing some of the impacts and tension on the metatarsal area while running. It can help to reduce pain and inflammation in the area.
If you're looking for the best metatarsal pads for running and want to know why metatarsal pads can help you with pain, then keep on reading.
What Are Metatarsal Pads, And How Do They Help Runners?
Metatarsal pads are small, barely noticeable cushioned pads that fit on the insole or footbed of your shoe and are placed beneath the ball of your foot in the small space right behind the metatarsal heads.
Incorrect pressure on some parts of your foot, particularly the ball of your foot, may cause considerable discomfort over time and lead your toes to align in uncomfortable or incorrect resting positions. It causes metatarsalgia.
Metatarsal pads may be an excellent approach to alleviate metatarsal discomfort. They may also aid in preventing subsequent damage by cushioning part of the shock and strain imposed on the feet during running.
Metatarsal pads are often composed of gel or foam and are contoured to the curve of your foot. It aids in providing support and cushioning where it is most required. Additionally, since they are cheap and can be reused, these pads are an affordable way to cope with discomfort in your foot's ball.
A metatarsal pad may help you become in better shape by re-training your feet and toes for a new purpose, which will positively affect your lower leg and upper foot strength.
By using a metatarsal pad that evenly distributes pressure throughout the foot, tight joints, foot discomfort, and overall imbalances may all be reduced.
9 Best Metatarsal Pads for Running
1. Medipaq Metatarsal Gel Cushion
Brand: Medipaq
Material: Gel
Color: Cream
Warranty: No warranty
Medipaq metatarsal gel cushions are the best choice to protect your feet from metatarsal pain. It has Elastic sleeves having gel pads that will cover the metatarsal areas of the feet.
It reduces pain by absorbing shocks, pressure, discomfort and friction for whatever the reason is. These are high-quality pads with strong gel linings. Medipaq Metatarsal Gel cushions are easy to wear and remove and don't move from their place.
Medipaq Metatarsal Gel Cushions are designed to help with Morton's Neuroma and Metatarsalga, hence a great wearable for them. The greatest advantages include that these are washable and cost-effective too.
This light, comfortable and super thin cushion leaves a gap for the toes it can. That is why a person feels relaxed after wearing these medipaq metatarsal gel cushions with socks and shoes.
Medipaq Metatarsal pads come in various sizes to fit everyone's feet well. Overall, these pads give excellent value for the money and are undoubtedly the best metatarsal pads for runners available in the market.
Pros
It relieves metatarsal discomfort.
Keep the damage from getting worse.
Fits with the shape of your foot and provides cushioning and support
Affordable
Cons
Not a panacea; it will not help everyone.
It could have to be sized down.
To hold them in place, adhesive strips could be needed.
2. Copper Compression Metatarsal Pads
Brand: Copper Compression
Material: Gel
Color: Black
Warranty: Lifetime
The Copper Compression Metatarsal Pads are designed to reduce swelling, inflammation, and discomfort. The pads are composed of premium Copper and keep their original forms even after repeated usage.
The Copper in these pads is added as they have anti-inflammatory properties and may help reduce swelling and discomfort in the foot. These pads are a soft, cushioned material that conforms to the shape of the foot and helps distribute pressure evenly across the ball of the foot.
Copper compression metatarsal pads can be worn inside shoes and adjusted to fit securely using a strap or adhesive backing. These pads are a soft and cushioned material that fits with the shape of the foot and helps distribute pressure evenly across the ball of the foot.
In addition to being strong, adaptable, and clean, Copper is a great material. Wearing for lengthy periods will not irritate the skin as the inside is quite comfortable.
Copper compression metatarsal pads are the most effective who experience pain or discomfort in the ball of the foot. But people should carefully follow the instructions provided with the pads to ensure that they are used safely and effectively.
Pros
Superior materials
Lightweight
Quick pain relief
Long-lasting and durable
A padded sole
Cheap and simple to clean drawbacks
Cons
Certain shoes tend to slide.
3. Dr. Frederick's Original Metatarsal Pads
Brand: Dr. Frederick's Original
Color: White
Material: TPE
Warranty/Guarantee: 1 Year Limited Warranty.
Dr. Frederick's Original Metatarsal Pads are incredibly flexible and long-lasting gel pads. They are made of biodegradable thermoplastic elastomer (TPE), and the design includes anti-slip ridges. It is simple to clean with water and soap.
These are lightweight and smooth pads that make your walk free of pain by just wearing them on the forefoot. As cliched as it sounds, they also provide a money-back guarantee if you're unhappy, which is an extra measure of assurance.
The great thing about Dr. Frederick's product is that it distributes pressure points around the foot and allows them to be absorbed by the pad. Whether you are constantly running, walking, or trekking, this relieves the pain.
Dr. Frederick's Original Metatarsal Pads are made of an incredibly elastic gel substance for further cushioning. Because of its cushioning, it can absorb stress and vibrations. They are among the best gel pads used for either purpose.
Pros
They are biodegradable
Easily washable and reusable
They include non-slip ridges
Offers a money-back guarantee
Cons
The foot may move too much, and wear and tear may cause the life to end too early.
4. Pedifix Visco-Gel Ball Of Foot Cushion
Brand: Pedifix
Color: Transparent
Material: Gel
Warranty/Guarantee: Lifetime
Walking or running on trails can be uncomfortable for your feet and toes, but the Pedifix Visco-Gel Ball of Foot Cushion foot pad can help alleviate this discomfort and protect your feet and toes.
It helps relieve the pain, inflammation, and swelling caused by various foot ailments, including Achilles tendonitis, plantar fasciitis, and many more. Its silky outer layer provides optimum comfort even when worn directly on foot, with no cushioning below.
It is also adaptable and simple to clean, so you may use it easily. You may wear it with and without shoes for walking, running or standing. The soft inner lining of each toe cover protects the foot from pressure and impact.
The addition of gel cushioning provides both comfort and support. It also helps to absorb the effects of friction, heat, and shock impact, and it does it in a way that helps it recover.
Pros
It lessens the amount of friction
Protects against calluses
Absorbs shocks
Quick pain relief
Reusable material
Good for plantar fasciitis
5. Askilt Metatarsal Pad
Brand: Askilt
Color: White
Material: Gel
Warranty/Guarantee: 60-day money-back guarantee
Askilt Metatarsal Pad provides targeted support and cushioning to the ball of the foot. It is typically designed to be placed under the metatarsal heads. It helps relieve pain and discomfort associated with conditions such as metatarsalgia, Morton's neuroma, and sesamoiditis.
These half-toe sleeves are ideal for a comfortable met pad since they are composed of delicate gel material. Overall these metatarsal bands are breathable, easy to wear and remove and provide the foot with a comfortable trail walk.
Also, just one size is available, which fits most people. It is an excellent option for diabetic patients to release foot pain while on trails. They also provide quick pain relief since they cover a bigger surface area.
Asklit metatarsal pads are the most comfortable since they resemble a pair of socks more than other types.
Moreover, you can wear them under shoes, heels, socks, barefoot and many more. As it contains no sticky material, it would not irritate your skin.
Pros
Easy to carry.
Highly elastic as the one size fits most.
Quick pain relief.
Reusable and Easily washable
Made of soft silicone gel.
6. Brison Metatarsal Pads
Brand: BRISON
Color: Black
Material: Silicone, Gel
Warranty/Guarantee: Money Back Guarantee
If you are an active person and like to exercise daily, then Brison Metatarsal Pads are a good choice to relieve foot pain while running, walking, cycling or other activities.
These feet cushions are made of durable, elastic and machine-washable material. The elastic toe ring ensures a secure and comfortable fit when worn with shoes and socks.
Brison Matatarasal pads are highly recommended for patients with diabetic foot pain, Morton's Neuroma and Metatarsalgia. As doctors recommend daily exercise to the patients, these are most comfortable to wear under running shoes.
The gel cushioning relieves pressure and protects the foot's ball. These pads also reduce pain when walking, running or standing and are organically made, non-skid, and almost odorless. These are not gender specific, so males and females can use these pads without worrying about the sizing.
Brison Metatarasal Pads are modern, soft and comfortable gel pads that enable you to look after your daily plans without worrying about your feet pain. So, just wear the pads, and let these pads handle your pain in the best ways.
Pros
Equally Distributes pressure on the forefoot
Absorbs shock
Quick pain relief
Made up of soft Silicon gel
Easily washable with hands and machine too
Ergonomic design
7. Walkize Metatarsal Pad
Brand: Walkize
Color: Beige
Material: Polyurethane, Gel
Warranty/Guarantee: Lifetime:
Walkize Metatarsal pads are specially designed for women as these are suitable and comfortable while wearing heels. But No matter what the shoe type is, these pads don't interfere with accomplishing your activities.
These unique pads are highly elastic, which means wearing and taking off is too much easy with these pads. The pads are easily adjustable in every kind of shoe, including casual, fancy, professional or others.
Due to the adhesive property, it sticks to the shoes and keeps you relaxed all day. Walkize provides a lifetime warranty since it allows you to return the pad if it cannot be completely modified to fit your running shoes.
This pad must be inserted properly within the shoes to achieve optimum results. Because if you properly fit it, it will be able to fill the area and result in reduced toe discomfort.
It offers the confidence that comes with having wonderful looks and the enjoyment of exercise, either walking or running. Thus the promise of satisfaction for the whole day.
Pros
Ideal for females who often wear heels.
It is a shoe-fitted pad that does not go beneath the ball of the foot.
It has a strong adhesive quality even after numerous adjustments.
It gives you terrific confidence walking, like walking on clouds.
Cons
The raised surfaces of pads might sometimes be painful.
8. Natracure Metatarsal Gel Pad
Brand: NatraCure
Color: Beige
Material: Gel
Warranty/Guarantee: 30-Day Warranty
Natracure Metatarsal Gel Pads are exceptionally long-lasting and can distribute pressure evenly over the footwell. The material is a simple kind of nylon that is washable, stretchy, and easy to wear.
The fact that Natracure Metatarsal Pad is suitable for bigger or wider feet size, men's 9.5 and above and women's size 11.5 and above. So, this one can be the greatest feature that enables the pad to fit your foot if it is a little larger than average.
It covers a large part of the ball of foot and goes down to about the middle of the arch. Inside the fabric, a gel cushion absorbs the shock caused by any movement during the day or run.
In order to hold the pad in place, there is also a two-loop design that wraps around the big toe. They are breathable and easily absorb the sweat on their feet caused due to excessive walking or running.
Pros
Easily be worn barefoot
Cloth is highly robust and breathable
Very well absorbed over the metatarsal region
Fits broader and bigger sizes nicely.
Cons
Since they cover a bigger foot region, they may feel unpleasant.
9. Hijinks Metatarsal Cushion
Brand: Hyjinx
Color: Clear
Material: Gel
Warranty/Guarantee: N/A
Hijinks Metatarsal Cushion is quite useful gel-filled pad. It offers a long-lasting adhesion ability in addition to being self-sticking. It is not only gentle on the skin, but it also has no offensive odor.
If you have Metatarsalgia, Morton's Neuroma, bunion discomfort, or a burning feeling in the ball of the foot, then Hijinks Metatarsal Pads are the perfect solution for you. It is not only gentle on the skin, but it also has no offensive odor.
A soft gel pad evenly distributes pressure throughout the surrounding metatarsals from the targeted metatarsal head.
Doing this eases the discomfort and maintains the foot's natural structure. Also, it never emits a terrible odor and is simply washable.
Hijinks balls of foot cushions also have another advantageous quality. It is really simple to wash. Also, as it lacks the adhesive component, there won't be any potential skin reactions.
Pros
Self-adhesive
Works with any pair of shoes.
No offensive odor.
Gel for shock absorption.
Machine-washable.
Cons
Sometimes hard to remove.
A dense cushion.
Metatarsal pads for Running Buying Guide
When purchasing the right metatarsal pads, there are a few factors that need to be taken into account. These variables will enable you to stay within your budget while finding an appropriate metatarsal pad for your foot.
Look at the variables that need to be looked at.
1. Thickness
Metatarsal (met) pads come in various thicknesses, which might be confusing if you buy one. But there's no need to worry. The thickness of the pad is based on the wearer's comfort zone.
Depending on your needs, you can choose a very thick or medium-thick metatarsal pad. Use thin met pads if your feet are delicate. The usage of thin met pads is highly versatile and comfortable.
2. Quality
One of the essential aspects to consider is quality. If you ignore this feature, you are more likely to waste your hard-earned money.
Met pads come at a range of pricing points. Several firms steal money from consumers by charging them low prices and giving them poor products, all in the name of branding.
Hence, do an active search before selecting the ideal one for yourself. Remember that you should focus on quality rather than low price or quantity.
3. Comfort and Support
The greatest metatarsal pads are often pleasant to wear and offer foot support. Most of these pads are made of silicon rubber, giving them a soft texture for excellent cushioning.
Thus, remember to check for the "comfort and support" function while buying this product.
4. Usability
How lovely it would be to have the opportunity to wear the met pads with shoes or boots! Yet, if you get the chance to experience this scenario, you could have some questions.
Would all of my shoes be compatible with these metatarsal pads? Which kind of metatarsal pads is appropriate for open-toe shoes? Hence, this is the ideal response to your questions.
When selecting the finest metatarsal support pads, go for styles that fit comfortably within shoes and can be bent to fit various shoe sizes or styles.
5. Breathability
Remember that most of the time, while you're wearing metatarsal pads, you have shoes on. With using these pads, there are instances when you may have to spend the whole day running outdoors.
Hence, breathable pads may be what you need to stop the constant sweating or foot swelling. Not every pad has a breathable feature, so when shopping, take that into account to achieve the ideal fit and a breathable finish.
6. Cushioning
Met pads come in a variety of varieties on the market. Although others are well cushioned, some of them have greater thickness.
Hence, if you're buying these pads because of a health problem or discomfort, you should first talk to your doctor. As no two pains are the same, different pads have different amounts of cushioning.
7. Design
You are likely to acquire each Metatarsal pad in a distinct design, just as you may find several varieties of pads in the shops. Simple footpads are one kind of pad; insoles and toe spacers are another.
The ideal Metatarsal pad to choose relies on your attractiveness or the kind of shoes you often wear. Hence, if you want to get the finest metatarsal pads for walking, you must use them first and assess their suitability and requirement.
Benefits of Metatarsal running pads
Metatarsal running pads are designed to alleviate pressure and provide support to the metatarsal bones in the foot. Here are some potential benefits of using metatarsal running pads:
1- Improved shock absorption
Metatarsal running pads can help absorb shock during impact, which can help reduce stress on the metatarsal bones and the rest of the foot.
2- Reduces pain and discomfort
Metatarsal running pads can help reduce pain and discomfort in the ball of the foot by providing extra cushioning and support.
3- mproved stability and balance
By providing extra support and cushioning, metatarsal running pads can help improve stability and balance during running, which can reduce the risk of injury.
4- Prevents foot conditions
Metatarsal running pads can also help prevent foot conditions like metatarsalgia, Morton's neuroma, and plantar fasciitis by reducing the pressure on the metatarsal bones.
5- Enhances comfort
Wearing metatarsal running pads can enhance comfort and make running more enjoyable, especially for those with high arches, flat feet, or other foot conditions.
It's important to note that metatarsal running pads may not work for everyone, and it's always a good idea to consult with a medical professional if you're experiencing foot pain or discomfort during running.
Conclusion
Forefoot pain can have a significant and negative impact on your life, producing discomfort not just during walking or jogging but all day long. Sometimes, the pain can be so bad that you can't move at all.
Runners who have pain in the ball of their foot may find that metatarsal pads are an effective approach to alleviate some of the discomforts. Also, they are a cost-effective and reusable choice.
Make sure to choose a pair that fits well and won't slip or move around when you run. Do you use metatarsal pads? Please express your views in the comments below.
Faqs
How Met Pads Relieve Forefoot Pain?
Metatarsal support pads work by relieving pressure on the ball of your foot by supporting the metatarsal bone directly behind the ball of your foot.
Are metatarsal pads effective?
Metatarsal pads may help with some foot issues and discomfort, but their usefulness is dependent on the exact problem being treated and the person utilizing them.
What is best for metatarsal pain?
Inflammation and swelling may occur over the ball of the foot when someone has metatarsalgia. Use an anti-inflammatory medication such as ibuprofen or naproxen to combat the effects of this.
When should you use metatarsal pads?
Metatarsal pads can be used in various situations, like  During physical activities, such as running and jumping; metatarsal pads can help prevent pain and discomfort. If you wear high heels or pointy-toed shoes, you should use metatarsal pads to avoid discomfort.
How do I know if I need a metatarsal pad?
If you are facing these symptoms, you may need metatarsal pads:
1- Pain or discomfort in the ball of your foot.
2- A feeling of numbness or tingling in your toes.
3- Swelling or inflammation in the ball of your foot.
4- Pain increases when you walk or stand for extended periods.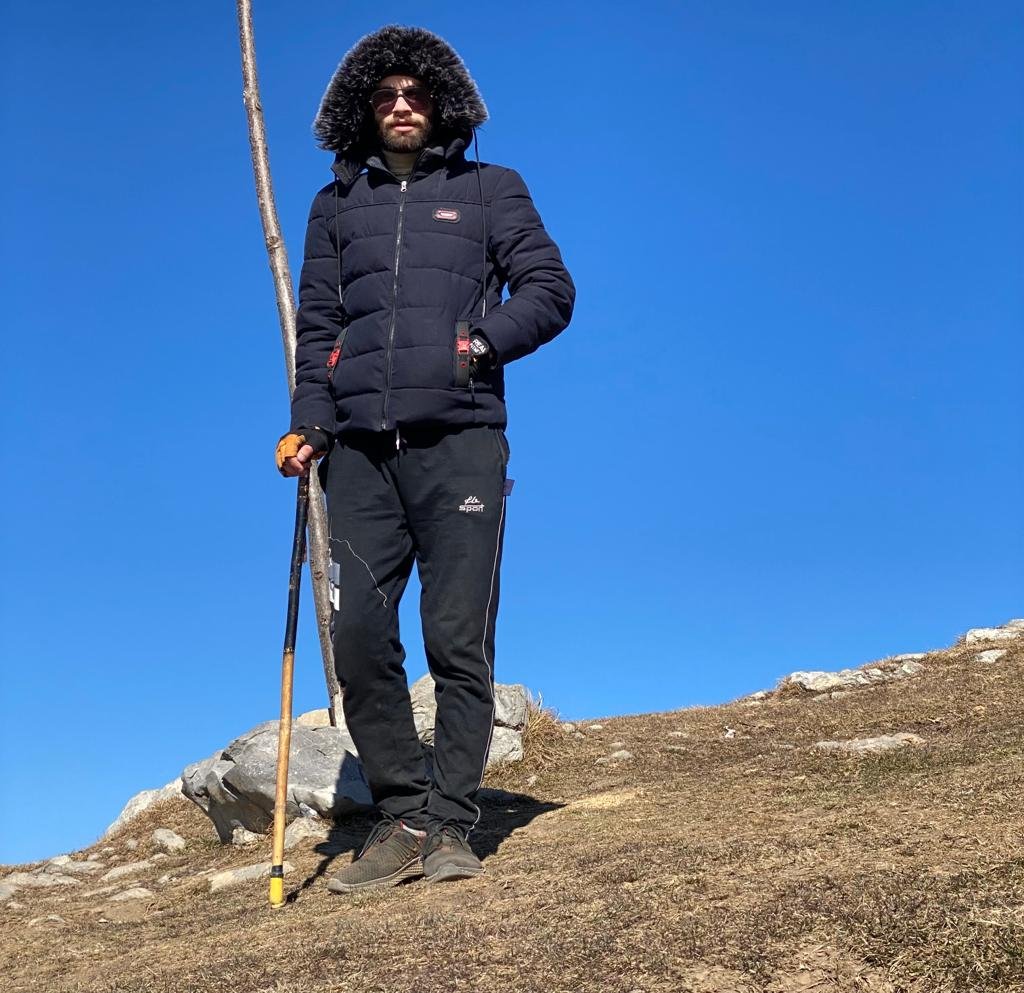 Hi, I'm Saad Dastagir. I'm a tech and fitness enthusiast who loves writing about smartwatches and fitness trackers. When I'm not testing out new gadgets, you can find me out on a hike or exploring new adventures. My passion for technology, fitness, and the great outdoors has led me to create a platform where I can share my experiences, insights, and reviews on the latest gear.