The running back position is crucial to the success of any football team. Running back players are the ones who catch passes and run with the ball into the end zone, making them important to the team's success.
So to ensure the best performance and safety, running backs require specialized cleats to assist them in running faster and preventing injuries. Fortunately, several reputable manufacturers produce exceptional running back cleats, making it difficult to select the best one for you.
Here, we've compiled a list of the seven best cleats for running back to assist you in making an informed decision. Furthermore, we've included some important factors to consider when shopping for cleats so that you can get the best pair for you.
So, without any further ado, let's get into it!
Top 7 Cleats for Running Backs
Here are the top 7 cleats for running backs that will help you play better in a football match:
1. Nike Alpha Menace Elite 2 – Excellent Performance
Product Specifications:
Brand: Nike
Sole: Rubber
Material: Leather
Midsole: Phylon
Width: Wide
Weight: 11.4 ounces
The Nike Alpha Menace Elite 2 is a running back cleat that combines exceptional performance, durability, and style.
It features a sleek and stylish design, making it a great choice for players who want to look good while they play. Also, it is available in various colors so that you can pick one according to your preference. Moreover, the Nike logo is prominently displayed on the side of the cleat, adding a touch of brand recognition.
Another standout feature of the Alpha Menace Elite 2 is its lightweight design, making it easy to move quickly and change direction on the field.
Also, it comes with a Flywire cable system which helps to keep the foot securely in place, eliminating any slippage or movement inside the cleat.
Furthermore, this running back cleat has a Phylon midsole that provides excellent cushioning, making it comfortable to wear for extended periods. It also helps to absorb impact and reduce the risk of injury.
Besides, these cleats come with a rubber outsole with strategically placed studs that provides excellent traction and stability, allowing for quick cuts and sudden stops on the field. The studs are built to last, with high durability and resistance to wear and tear.
The only downside of this football cleat is that it requires a break in time, except that it is a top-performing cleat for running backs.
Pros
Great style
Durable construction
Lightweight
Secure fit
Excellent traction
2. Under Armour Men's Highlight Mc Football Shoe – Best for Wide Feets
Product Specifications:
Brand: Under Armour
Material: Leather
Outsole: TPU
Midsole: Micro G foam
Weight: 13.3 Ounces
The Under Armour Highlight MC is a great option for running backs looking for a responsive and comfortable cleat. This cleat comes in various sizes and widths and is also available in different colors. It allows athletes to select a cleat best suits their style and preferences.
The high-quality build of these cleats is what we loved best about them. The upper is made of lightweight and durable synthetic leather. Additionally, the 4D foam footbed offers a cozy and customized fit, lowering the chance of blisters and other foot ailments.
These running back cleats also include a TPU plate outsole with carefully positioned studs, which offers outstanding stability and grip on the field. The studs are meant to be long-lasting and resistant to wear and tear so they won't wear out quickly.
The Micro G foam midsole is also a great feature, as it provides cushioning and energy return, which helps to reduce the risk of injury and fatigue.
However, the Under Armour Men's Highlight MC Football Shoe has significant drawbacks. One of the main flaws is the price, which is relatively high compared to other running-back cleats on the market.
Additionally, the shoe is less breathable than other options, making it feel hot and stuffy during long periods of use.
Pros
Excellent support
Comfortable
Secure grip
Lightweight
Great traction
Cons
Little bit expensive
Not so breathable
3. Adidas Men's Freak Mid 20 Football Shoe – Best Lightweight Cleat
Product Specifications:
Brand: Adidas
Outsole: Rubber
Material: 100% Synthetic
Closure Type: Lace System
Midsole: EVA
Weight: 12.8 Ounces
If you are looking for lightweight running back cleats, Adidas Men's Freak Mid 20 is an ideal pick. It is available in various sizes so that you can find the perfect fit for your foot.
The Adidas Men's Freak Mid 20 Football Shoe has a sleek and stylish design that will appeal to many players. The Adidas logo is prominently featured on the side of the shoe, enhancing its overall appearance.
One of the best aspects of this shoe is its construction. It is created with your convenience in mind. The synthetic upper is both lightweight (12.8 oz.) and durable, which makes it easy for players to move quickly on the field.
The lace closure also ensures a secure and adjustable fit, which helps to reduce the risk of blisters and other foot injuries.
The lightweight EVA midsole is also a great feature of this shoe, as it provides excellent cushioning and support, which is essential for running backs who need to be on the field for long periods.
Another thing we loved about this running back cleat is the heel tab, which makes it easy to put on and off the cleat. It is particularly useful for players who need to switch cleats quickly on the ground.
Unfortunately, the Adidas Men's Freak Mid 20 Football Shoe is available in a limited number of color options, which may appeal to only some users. Besides that, it's an excellent buy for running backs who want a comfy cleat to help them play their best on the field.
Related Post: How To Wash Adidas Running Shoes
Pros
Stylish design
Durable construction
Lightweight
Excellent grip
True to size
Comfortable to wear
4. Under Armour Men's Spotlight Lux Mc Football Cleats – Secure Grip
Product Specifications:
Brand: Under Armour
Material: Mesh
Sole: Synthetic
Insole: SuperFoam
Closure: Mid-cut lace
The Under Armour Men's Spotlight Lux Mc is an excellent running back cleat with a secure grip. It provides all the best features you need as a running back.
The upper of this cleat is composed of durable mesh, which provides exceptional breathability and comfort. It also comes with a tight lace structure to keep your feet secure.
In addition to its stylish appearance, this shoe is also exceptionally comfortable thanks to its high-rebound SuperFoam insole. The insole helps to reduce the impact of running and jumping on the foot, reducing the risk of injury and fatigue.
Moreover, these running back cleats includes ThreadLock Technology which combines traditional knit with durable TPU for a lightweight, breathable, and supportive upper. This technology provides a snug and comfortable fit while maintaining breathability, reducing the risk of overheating and sweating.
From the arch, the shaft of the shoe measures about low-top. It means that the top of the shoe comes up just above the ankle, providing support and protection to the ankle while allowing for freedom of movement.
When it comes to traction, this shoe features a synthetic sole with strategically placed bladed and conical studs for improved gripping on any surface.
Also, a premium nylon sleeve protects the ankle and supports rapid twists without compromising movement.
However, these cleats include an extendable ankle sleeve, so people with extremely large feet could find it challenging to put them on and take them off.
Pros
Durable construction
Solid grip
Comfortable
Breathable
Lightweight
5. Adidas Men's Adizero 8.0 – Best All-Around Cleat
Product Specifications:
Brand: Adidas
Material: Synthetic
Sole: Rubber
Closure: Lace Up
The Adidas Adizero 8 is the best all-around cleat that boasts several features to help players perform at their best on the field.
The lightweight structure of this cleat is one of its main selling points. Its upper is made of a lightweight synthetic material that is durable and breathable, which helps keep the foot cool and comfortable during play.
Another thing worth mentioning is its outsole. The outsole is composed of a durable rubber material that provides excellent traction. Besides, the studs are made from TPU, guaranteeing a reliable grip on hard or wet surfaces, so you don't have to worry about traction.
Regarding cushioning, the footbed is made of a soft and responsive material that helps absorb impact and provides a comfortable and stable platform for the foot.
Furthermore, they are great shoes that snug your feet perfectly. Also, it boasts a unique lacing system that helps to provide a secure and customized fit.
Moreover, these cleats are equipped with a heel counter that helps to keep the heel in place, reducing the risk of injuries and fatigue.
Unfortunately, these cleats have a narrow fitting, which means people with wide feet can't enjoy its benefits.
Pros
Attractive design
Great build quality
Versatile
Great fit
Solid grip
Affordable
6. Nike Vapor Edge Pro 360 Men's Football Cleat – Best Affordable
Product Specifications:
Brand: Nike
Material: Textile
Width: Medium
Height: Mid-cut
Sole: TPU
If you are looking for an affordable cleat under $150, the Nike Vapor Edge Pro 360 is the best buy. These cleats are not only cheap but also of high quality, making them a great pick for players at any level.
When it comes to design, it has a sleek appearance with durable construction. The upper is composed of textile material which offers excellent breathability, keeping the internal shoe's environment clean and dry.
Furthermore, this cleat comes with a durable TPU sole having a wide stud arrangement and distinct internal plates that sit closer to the feet to provide more flexible support.
Another unique feature of the Vapor Edge Pro 360 is the elastic cuff. The elastic cuff is designed for breathability and comfort, providing a snug and secure fit around the ankle.
Besides, the internal chassis of the Vapor Edge Pro 360 is designed to feel flexible and supportive. As a result, you're less likely to experience exhaustion or injury.
The thing which sets this pair of cleats apart from others is the ghost lacing system. This system is designed for speed lacing and zero distractions, allowing players to quickly and easily lace up their cleats before the game. It also helps to provide a secure and customized fit, ensuring that the cleat stays in place during play.
In addition, the shoe also features Flywire cables that integrate with the laces to provide a dynamic fit and support. It also has a foam collar and tongue, which offer a comfortable, secure fit around the ankle and foot.
On the negative, these football shoes require a break-in time before they feel comfortable.
Pros
Excellent quality
Great fit
Breathable
Impressive traction
Budget-friendly
Cons
Not suitable for wide feet
Requires break-in period
7. Under Armour Women's Speedform MC Football Shoe – Most Comfortable
Product Specifications:
Brand: Under Armour
Material: 100% Synthetic
Sole: Synthetic
Weight: 8.8 ounces
Last but not least, we have Under Armour Women's Speedoform MC running back cleats for female football players. The shoe is specifically designed to provide optimal support, stability, and traction on the field, while also being lightweight and comfortable to wear.
The shoe has a minimalistic and modern appearance. It is composed of a synthetic upper and sole which ensures its durability. Also, it has a seamless heel liner that has been expertly sculpted to provide additional comfort.
The most notable feature of these running back cleats is its External Pebax heel counter that provides locked-in structure and support. It helps to keep the foot in place and prevents it from sliding around inside the shoe, which can be a major distraction for players on the field.
The shoe also incorporates V56 technology to provide extra support and stability on the field. Plus, it can help lower your chance of developing foot hypertension.
Sadly, this feature-rich cleat also has a drawback. It provides a loose fit in the heel resulting in blisters formation. However, using heel cups that give additional support and stability might mitigate this issue.
Pros
Great comfort
Sleek design
Excellent cushioning
Lightweight
Best Cleats for Running Backs – Buyer's Guide
When looking for the best running back cleats, keep the following factors in mind:
1- Size
Size is one of the most crucial things to consider when buying new football cleats. A cleat that is too small or too wide will cause difficulties with movement.
Get the cleats that fit you properly and are comfortable to wear throughout the game. It will allow you to stay focused on the game and relax while playing.
2- Material
Material is an important consideration when buying a football cleat. Comfort, functionality, and longevity are all defined by the football cleat's material. Picking the shoe with the right material will help you focus on the game and get the most out of your investment.
3- Secure Grip
Running backs require outstanding traction for sudden twists and quick bursts of speed. The best cleats for running back include rubber bottoms that offer superior traction on the playing surface. It aids in keeping players safe from falls on wet playing fields.
4- Stability
In addition to solid grip, running backs require a strong platform to keep them upright when running up against opponents. Choosing cleats that provide adequate arch support to avoid foot pain and injuries is best.
5- Weight
Weight is another factor to consider when searching for the proper running back cleats. If you choose cleats with the right amount of weight, you can move quickly and have full control over your running.
Therefore, instead of choosing a cleat that is too heavy or too light, we advise you to pick a cleat with the ideal weight and balance.
Frequently Asked Questions (FAQs)
1. Why do you need running back cleats?
Running back cleats are mainly designed to assist you in keeping a grip on the ground. They're made specifically for keeping your balance while jogging, sprinting, and making sudden directional changes.
So if you want to enter into the game, invest in a pair of cleats to improve your overall performance.
2. Should you buy running back cleats a size bigger?
Cleats for running backs must hug your feet closely to prevent slippage. If your cleats are too tight or too wide, you will struggle to manage your moves while playing. Therefore, it's best to get cleats in your exact shoe size.
3. What types of cleats are appropriate for running backs?
Running backs requires a pair of cleats that are both light and stable. Running backs whose games depend on their speed are likely to favor cleats lighter than standard ones.
Conversely, an all-purpose and fullback might favor a cleat with additional ankle support for protection when tackling the ball. So it generally depends on personal preference which kind of cleats running backs should use.
4. How long do cleats for running backs last?
The quality of the cleats and the frequency with which they are worn will determine how long they last. Besides, you can improve their longevity by performing regular maintenance.
Conclusion
These are the seven best running back cleats from trusted manufacturers. Whether a pro or a beginner, you'll love these cleats because of their high-quality construction and extreme comfort.
In our opinion, Nike Alpha Menace Elite 2 is the best-running cleat for running back in 2023. It boosts your performance by providing exceptional comfort, optimal ankle support, and great traction.
We hope that after reading this article, you will be able to select the best running back cleats that enhance your performance and raise your chances of winning each game.
Thank You!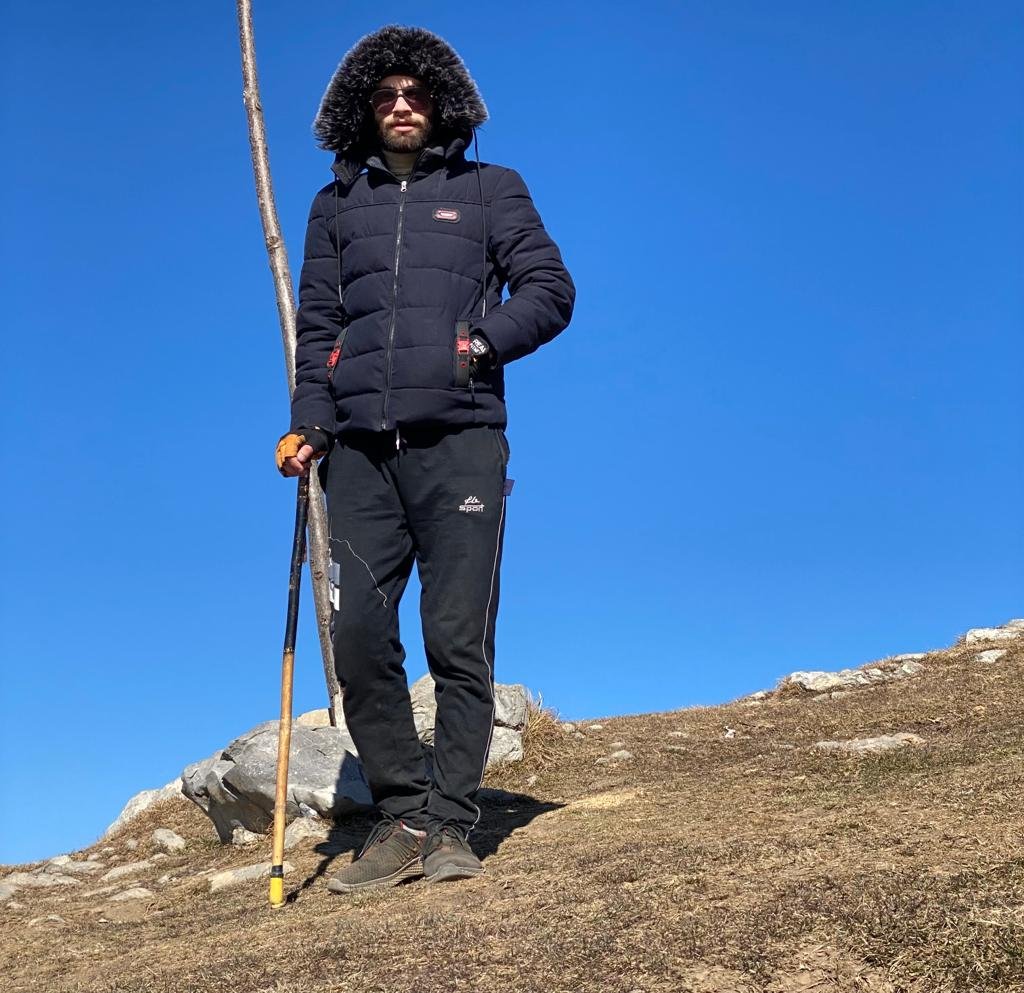 Hi, I'm Saad Dastagir. I'm a tech and fitness enthusiast who loves writing about smartwatches and fitness trackers. When I'm not testing out new gadgets, you can find me out on a hike or exploring new adventures. My passion for technology, fitness, and the great outdoors has led me to create a platform where I can share my experiences, insights, and reviews on the latest gear.