Are you looking for the best Chinese watches? Then these Chinese watch brands are producing some of the best Chinese watches on the market.
Many people believe that all Chinese brands are of poor quality. In some cases, it may be correct, but not in all. But, Chinese watch brands deserve to be better known in the modern watchmaking world. China now produces 25 to 30% of all watches worldwide, ranging from low-cost to high-end timepieces.
Here, we'll take a look at some of the most well-known names in the Chinese watch industry, as well as discuss their capabilities and reputations.
So, let's find out which of the best Chinese watch brands are out there.
Top 11 Best Chinese Watch Brands
The following is a list of the top 11 best Canadian watchmakers. These include:
Sea-Gull
Cadisen
Lgxige
Megir
Pagani Design
Tian Wang
Curren
Memorigin
Armitron
Beijing Watch Factory
Parnis
Let's discuss each of the brands briefly.
1. Sea-Gull
Sea-Gull is one of the most well-known Chinese watch brands. It is China's leading watch and movement manufacturer. In 1958, the Sea-Gull Chinese watch company was established in Tianjin, China, where it remains today.
Sea-Gull is China's oldest watchmaker that is still in business today. For more than 60 years, Tianjin Seagull Watch Co. has been making watches.
The Tianjin Seagull Corporation is now one of the world's leading manufacturers of movement products. Although they have an extensive collection of their watches, the movement can be seen in many other brands.
Some of the most well-known watch brands, such as Stuhrling and Invicta, use Seagull movement components. Sea-gull was once responsible for 25% of the world's automatic movement!
Watches made by Sea-Gull are known for their high quality and unique designs. Compared to Japanese timepieces of relative prices, their watches have a high level of quality.
The price is also a big plus for this Chinese watch brand. Everyone can get a watch from Sea-Gull. It's not uncommon for them to have reasonably priced watches. A high-end watch from the company can cost as much as $5000 or more. In this way, you can get any watch you want based on your tastes.
In addition, each watch comes with a one-year warranty and an authorized guarantee card.
2. Cadisen
An iconic Chinese watchmaker, CADISEN, has been operating since 2007. The company focuses on producing watches in the mid-to-high-end range.
Analog watches are the speciality of this Chinese watchmaker. Simple, elegant, fashionable, and casual watches are among the styles they offer. Most of their timepieces are suitable for both formal and more casual events.
As the name suggests, this company produces high-end watches at low prices.
Cadisen watches are typically made of stainless steel or a combination of other alloys when it comes to quality. An anti-reflective sapphire crystal provides additional protection for the dial window.
Furthermore, the straps are stainless steel, and some models have leather bands. Depending on the model, the water-resistance of these watches can range from 30 to 100 meters.
Their watches feature automatic or quartz movements for accurate timekeeping. In addition, the battery life of their products is quite remarkable. Additionally, all of their watches are backed by a one-year manufacturer's warranty so that you can purchase them with confidence.
The Cadisen brand is doing very well in the Chinese market right now. Currently, it has over 1,500 stores in China, and the number of stores is only going to grow. They've become a household name because of their high-quality products and excellent customer service.
3. Lgxige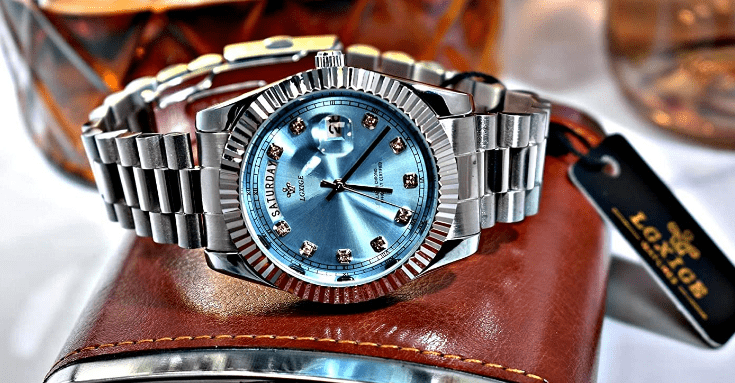 Lgxige is a Chinese luxury watch brand that specializes in high-end models. They are known for producing high-quality timepieces that are made with precision.
This company makes both automatic and quartz watches. The cases are made of stainless steel. When it comes to watch bands, stainless steel, leather, and plastic are all standard options. Mineral or sapphire crystal can be used for their dial windows.
In addition, the water resistance rating varies from model to model, ranging from 30 to 100 meters.
Also, most of their watches fall into the lower and middle price brackets, making them accessible to most people. They also made some high-end watches that were well worth the price tag.
4. Megir
Megir is a profitable brand if you're looking for a stylish watch. Established in 1997, Megir is a China-based watchmaker. Even though it isn't as well-known as Sea-Gull, it produces high-quality timepieces at reasonable prices. They're not as famous as they could be because they only sell their products online.
Megir has a variety of watch styles to choose from, including dress, sports, and chronograph watches. It's also known for its fashionable watches.
Megir's timepieces are of the highest caliber and feature an attractive price point. The quality of their construction is outstanding. When it comes to watch casings, alloy is the most common material used. Furthermore, mineral or sapphire crystal glass is used to protect the dial.
This Chinese watch brand also uses a Japanese Quartz Movement to ensure accurate timekeeping. In addition, their watch has a water-resistant rating of 30 meters or 100 feet.
Timepieces from this company are surprisingly affordable. The Megir watch company prioritizes beauty and affordability above all else.
5. Pagani Design
Founded in Guangzhou, China, on August 15, 2012, the PAGANI DESIGN brand is one of the most popular Chinese watchmakers. Although their watches resemble high-end luxury timepieces, they are far less expensive.
Its high level of craftsmanship distinguishes Pagani Design. They don't use anything of subpar quality. Pagani Design produces both Quartz and automatic watches with analog displays.
Stainless steel is used for the cases, which is pretty standard in the watch industry. Moreover, their dial windows are made of sapphire crystal. Stainless steel and leather are the two most common materials for the bands. Furthermore, their watches are also resistant to water, with a rating of 100 meters.
They're in the middle of the price spectrum, which is excellent given the high level of quality you're getting for the money. Thus, it is a great mid-range brand.
In addition, the company provides a 30-day money-back guarantee and a one-year manufacturer's warranty for customers.
6. Tian Wang
Tian Wang is a well-known Chinese watchmaker that was established in 1988. It has a strong following among China's elites and fashionistas and a strong reputation and market dominance.
Tian Wang's watches come in a wide variety of styles and designs. Their designs are on par with what you would expect from a luxury brand. A wide variety of timepieces are available from the watch brand.
To begin with, Tian Wang watches feature stainless steel that is more advanced than the standard type of stainless steel commonly used in watches. After this, sapphire crystal is used for their dial windows.
Additionally, their watches are water-resistant, so you can wear them while swimming or bathing as well.
Overall, if you're looking for a high-end look and feel without breaking the bank, look no further than Tian Wang watches.
7. Curren
At first glance, Curren appears to be yet another Chinese brand of budget luxury watches that launched in 2009. Those who have a passion for watches will be familiar with this company's name. It's a well-known brand in the watch industry, and the quality of its products sets it apart from the competition.
Their watch cases are made of metal alloys. Mineral crystal is used in the dial windows. Also, the bracelets can be made of leather or stainless steel.
Curren timepieces are also very reasonably priced while still offering stylish designs. They are known for their diving style watches minimalist watches, casual, sport, formal, and chronograph watches.
As far as durability and reliability go, Curren watches aren't the best out there. Furthermore, most of their models have a face diameter of 54mm to 58mm. However, the value they are providing at such low prices deserves praise.
Overall, it is the best cheap Chinese watch brand regarding affordability.
8. Memorigin
Memorigin is a Hong Kong-based watch company rather than a Chinese brand. It is a well-known watchmaker known for producing high-end timepieces. Also, it is a significant player in the tourbillon market thanks to its 40 years of experience in the field.
Their watches show a fusion of Eastern and Western design elements. The brand only uses movements that are developed in-house. Tourbillon timepieces can also be personalized with a custom engraving service from the company.
The watches are exceptional in terms of build quality. They have stainless steel cases made of stainless steel, and the watch faces are protected by sapphire crystal, which is much more scratch-resistant than traditional glass.
It's possible to shower or swim while wearing one of these because of their 50-meter water resistance rating, which is decent but not exceptional.
The mechanical movements that power the watch are all made in China. Whether you prefer a watch with a manual or automatic movement, it's a matter of personal preference.
Additionally, these watches come with a three-year warranty from the date of purchase.
9. Armitron
Armitron is one of the cheapest watch brands. They make a wide variety of timepieces. Several of their watches are mechanical and digital and analog and quartz-powered.
Armitron offers a wide variety of options. Depending on the model and style, Armitron watches will have varying levels of build quality.
It's possible to find stainless steel and brass cases for casual and dress watches. Mineral crystal is the most common material for the dial window in these watches.
Stainless steel or leather bands are standard on these timepieces, but fabric bands are also available. Armitron watches were initially designed with the "5 function" capabilities. In other words, they show the time in hours, minutes, seconds, days, and dates.
It is safe to say that Armitron is one of the most trustworthy watch brands on the market. Although Armitron's quality varies by model and style, the company is a good pick for a watch brand in general.
10. Beijing Watch Factory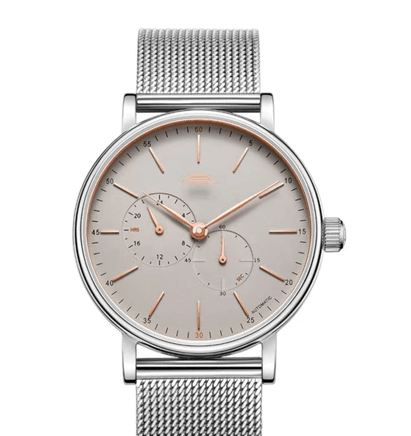 If you're looking for the best automatic watches on the market today, Beijing Watch Factory is the place to go. One of China's oldest watchmakers, the Beijing Watch Factory, was established in 1958.
The Beijing Watch Factory, like most Chinese watchmakers, started out making replicas of Swiss watches. It was clear that some products were superior to their Swiss counterparts in terms of quality.
No other Chinese watchmakers can compete with its technical excellence, making it one of China's most popular watch brands.
All of the watches made by this company are made by hand. Their designs are stunning. Also, their watches are made of stainless steel and have mineral glass dial windows. There are also leather and stainless steel bracelets.
Their watches are available at a variety of price points. The Beijing Watch Factory has a timepiece to fit any budget, from cheap to expensive.
11. Parnis
Parnis is a Chinese watch brand founded in 2005 by Xiao Jian Hong. The trademarks for this brand are owned by China, which manufactures mechanical watches.
Parnis watches feature 316L marine-grade stainless steel cases, equivalent to Omega and Rolex. Their bracelets are also made of stainless steel and leather.
The sapphire dial windows on most Parnis watches have made them a popular choice for watch collectors. Ceramic bezels are even an option on some models. They also have water-resistant watches that range from 30 to 200 meters, depending on the model.
Watches from Parnis use a variety of movements. Movements from Miyota, Dixmont, and Sea-Gull are used.
Parnis watches are among the most affordable on the market. The majority of the timepieces fall within the $65-$120 price range. In addition, the company offers a warranty and a 30-day money-back guarantee to ensure your investment is protected.
Final Thoughts
To conclude, it is all about the 11 best Chinese watch brands. Because of their wide range of price points, Chinese watch brands are suitable for everyone.
The Chinese watch industry is making progress in both quality and style. But despite this, Chinese watchmakers continue to produce some of the best watches in the world.
Sea-Gull is, in our opinion, the best Chinese watch brand for high-end watches. Since the 1950s, this Chinese watchmaker has been producing stunning mechanical timepieces. Also, they're a good value for the money.
In the end, it's up to you to decide what works best for you.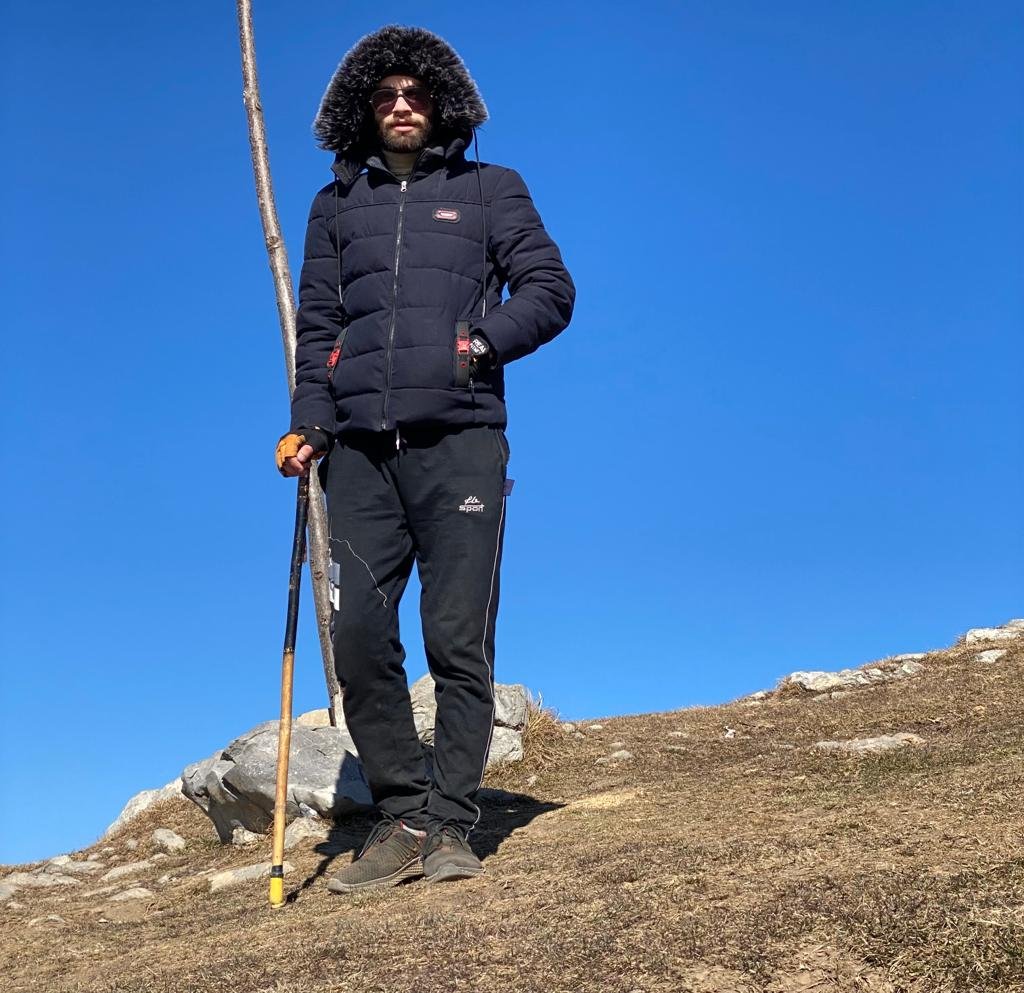 Hey! I'm Saad. My passion for tech wearables is true, and it started when my brother gave me a gift of a smartwatch.
I started Gorilla-FitnessWatches to give the latest and most reliable information to anyone who needed it. If you have any questions regarding smartwatches, fitness trackers, or smart rings, feel free to contact me.