Hamilton is a well-known and highly respected watch brand recognized for producing high-quality watches. Their timepieces are ideal for daily wear because they are accurate, dependable, and fashionable.
However, the most frequently asked question about Hamilton watches is, "Are Hamilton watches good?"
Hamilton is unquestionably a reputable watchmaker with a rich history of making high-end timepieces. Their timepieces are known for their long-lasting and high-quality craftsmanship. Additionally, they have long battery life and accurate timekeeping.
In this blog post, we'll go over the most critical aspects of Hamilton watches so that you can decide if they are good or not. Also, we've discussed some of their best-selling watch models so that you may make an informed choice.
So, without any further delay, let's get into it!
Are Hamilton Watches Good?
The following are important elements that define the value of the Hamilton brand:
Build quality
Style & Design
Create Models for Hollywood Celebrities
Pricing
Warranty Policy
1. Build Quality
Hamilton is a famous watch manufacturer known for creating high-quality timepieces. Their timepieces have earned a reputation for both their beauty and sturdiness.
Hamilton timepieces are robust, long-lasting, and resistant to wear and tear. Also, the batteries in these devices can endure for two to four years or even longer, which is a big plus!
Their watch casings are often made of stainless steel, making them highly sturdy. Additionally, mineral glass and sapphire crystal shield the dial windows, ensuring long-term durability.
The bands are made of stainless steel and other materials like leather, nylon, and NATO. Their bands are incredibly comfortable to wear for long periods because of their flexible design.
Aside from the sturdy construction, the company incorporated a variety of automatic, hand-wound, and quartz movements in its timepiece to ensure an appropriate model for everyone. These movements are exceptionally accurate and durable enough to be passed down through generations.
Fortunately, most of their timepieces are also resistant to water. They feature a water resistance range of 50 to 1000 meters, making them perfect for swimming and other underwater activities.
Overall, this brand is an excellent option if you're searching for a watch that looks great and is well-built for the price.
2. Style & Design
All Hamilton watches have a timeless elegance that makes them suitable for any occasion. As a result, these timepieces will never go out of fashion.
Hamilton watches are produced in a wide range of styles to ensure that there is a model to suit any individual's preferences. They use traditional American design elements in their Swiss watches. It guarantees that the timepieces are fashionable and of excellent quality for everyday wear.
They've made many watches, including automatics, mechanicals, and sports watches. They also provide minimalist watches that are lightweight and comfortable.
Overall, Hamilton is the finest choice if you want a fashionable watch that is created with superior craftsmanship.
3. Create Models for Hollywood Celebrities
Another great thing about the Hamilton watch brand is that it produces various timepieces for Hollywood celebrities. Hollywood actors frequently use Hamilton watches in their roles. The company has even designed special models for use in movies. As a result, Hamilton has become an extremely appealing brand.
Also, many people love to choose these watches to feel more connected to their favorite movie characters and actors.
4. Pricing
Hamilton is, without a doubt, an entry-level luxury watch brand, or we can say their watches are mid-priced, which means they are neither excessively pricey nor something that one would purchase regularly.
The most affordable Hamilton watches can be purchased for as little as a few hundred dollars, but the most expensive and luxury models can cost more than a thousand dollars. Hamilton's most expensive watches cost more than 2,000 dollars.
As a result, there is a Hamilton watch for any budget. Most of these models are inexpensive, with prices between $200 and $500. As a result, Hamilton is a watch brand for everyone.
5. Warranty Policy
Hamilton watches come with a two-year limited warranty, which applies on the date of purchase. The international warranty protects against material and manufacturing flaws that exist at the time of delivery.
If there is a problem with your Hamilton watch, it will either be fixed or replaced free of charge.
However, the warranty does not cover regular wear and tear, the life of the battery, or any damage caused by the user's negligence.
Remember: The warranty certificate must, however, be dated, fully and correctly completed, and stamped by an authorized Hamilton dealer. If not, it's worthless.
Best-Selling Hamilton Watches
Following are the most popular and best-selling models of Hamilton:
1- Hamilton Khaki Field Men's Watch
Product Specifications
| | |
| --- | --- |
| Case size | 38mm |
| Dial Shape | Round |
| Case Material | Stainless steel |
| Band Material | NATO |
| Band Color | Brown |
| Crystal | Sapphire |
| Water Resistance | 50 Meters |
| Movement | Mechanical with manual winding. |
The Hamilton Khaki H69439531 is a military-grade watch meant to resist the harsh conditions of the field. Its simple aesthetic provides the timepiece with an exquisite appearance. There's no denying that this field watch is a stunning combination of style and toughness.
The watch comes with a simple stainless steel casing with a diameter of 38mm, making it suitable for medium to small wrists. Additionally, the watch comes with a brown NATO strap that complements its style and gives it a more rustic feel.
Furthermore, the watch's dial contains all of the classic design elements found in military timepieces of the past. The dial is black and features both 12-hour and 24-hour Arabic numerals.
Additionally, it has sword-shaped hands with a luminescent coating, making it easy to see even at night. In addition, it is powered by a mechanical movement that requires manual winding.
The problem with this watch is that it doesn't have a crystalline anti-reflective coating. Because of this, there may be some glare on the screen. However, the sapphire crystal on this watch is a bonus, as some watches in this price range might choose mineral glass.
Aside from that, the water resistance of this military field watch is 50 meters or 5 ATMs, making it suitable for swimming and other underwater activities.
Overall, this watch is popular and well-liked by watch collectors who like clean, minimalist designs. It's robust and sporty, making it ideal for casual outings or wearing daily.
[i2pc show_title="false" title="Pros & Cons" show_button="false" pros_title="Pros" cons_title="Cons" ][i2pros]Classic design
Durable construction
Flexible band
Tough sapphire crystal
50 meters of water resistance
[/i2pros][i2cons]38mm case may be too small for some
Lacks anti-reflective coating[/i2cons][/i2pc]
Buy on Amazon
2- Hamilton Khaki Pilot Pioneer H76419931 Watch
Product Specifications
| | |
| --- | --- |
| Case size | 36 mm |
| Dial Shape | Round |
| Case Material | Stainless steel |
| Band Material | Nylon NATO |
| Band Color | Black |
| Crystal | Mineral crystal |
| Water Resistance | 100 Meters |
| Movement | Mechanical hand wind |
The Khaki Pilot Pioneer H76419931 is the next well-known Hamilton timepiece on our list. This pilot watch is functional and visually appealing, thanks to its ergonomic design.
It's built to last, with a sleek and robust design. This watch's casing is made from premium stainless steel. The dial is further protected by a mineral crystal, which makes it resistant to scratches and other accidental damages. In addition, the band is composed of nylon fabric, which is tough and comfortable to wear.
Additionally, this timepiece is self-winding thanks to its mechanical movement, which is one of the defining traits of high-end watches.
Unfortunately, this watch is not for people with wide wrists because the case is only 36 mm in diameter. Additionally, purchasing this timepiece is pretty pricey, but it is unquestionably an excellent investment.
The watch is water-resistant to a depth of 330 feet, making it perfect for professional marine activities.
Overall, Hamilton's H76419931 Khaki Pilot Pioneer features solid construction and is built to last. It has a larger capacity for power reserves. It will undoubtedly be your best option if you want a high-quality, traditional pilot watch.
[i2pc show_title="false" title="Pros & Cons" show_button="false" pros_title="Pros" cons_title="Cons" ][i2pros]Ergonomic design
Lightweight
Scratch-resistant
Manual hand winding
Comfortable
Long battery life
[/i2pros][i2cons]No date and day window
Very Expensive[/i2cons][/i2pc]
3- Hamilton Men's H64455533 Khaki King Series
Product Specifications
| | |
| --- | --- |
| Case size | 40mm |
| Dial Shape | Round |
| Case Material | Stainless steel |
| Band Material | Leather |
| Band Color | Brown |
| Crystal | Sapphire |
| Water Resistance | 50 Meters or 165 Feet |
| Movement | Swiss Automatic Movement |
If you are looking for the best automatic watch under $500, then Hamilton Men's H64455533 is the best pick. This watch is long-lasting, elegant, and versatile and may be used for casual and formal events.
The Hamilton Khaki Field Automatic watch has a 40mm stainless steel case. Furthermore, the dial is made of anti-reflective sapphire glass, which is quite pricey and thus more durable. Also, it comes with a flexible leather strap which is very comfortable to wear for a long time.
Like all Hamilton watches, the watch is powered by a Swiss automatic movement. In addition, the movement of a watch is extremely precise and smooth because of the 25 jewel bearing.
Because the watch is military-inspired, it provides 24-hour time on the inner circle, which is exceptional. Furthermore, the sword-shaped hands are illuminated, making them easy to see at night.
Above all, the watch's versatility allows you to wear it with casual and formal attire, saving you money because you won't need to buy as many timepieces to switch up your wardrobe.
The major drawback of this watch is its expensive cost. Nevertheless, it's a watch that's well worth the money. Also, the watch feels a little bit bulky on the wrists.
This watch is water resistant to 50 meters, so that you can use it while swimming or bathing. However, it is not suitable for diving.
Overall, this Hamilton watch is a wonderful everyday timepiece with a sleek yet sporty style that is suitable for both informal and formal occasions.
[i2pc show_title="false" title="Pros & Cons" show_button="false" pros_title="Pros" cons_title="Cons" ][i2pros]Premium quality
Durable construction
Comfortable to wear
Automatic movement
Luminescent hands
[/i2pros][i2cons]Little bit pricey
Bulky[/i2cons][/i2pc]
Pros of Hamilton Watches:
Hamilton timepieces have the following significant benefits:
Hamilton has a long and famous history in the watch-making industry. It's no surprise that Hamilton is one of the most well-known watch brands in the world.
A wide variety of models are available from this manufacturer. They've made timepieces for the military, marines, aviation, and celebrities.
They provide a wide range of strap materials in a variety of colors.
A vast selection of dial colors is available.
Most timepieces have a water resistance of at least 50 meters. In addition, some Hamilton watches can withstand water depths of up to 1,000 meters.
Their watches are a great piece of investment.
The company provides free ground shipment and a 2-year warranty.
They offer a buyer-friendly return policy.
Each watch comes with a detailed instruction booklet for ease of use.
Cons of Hamilton Watches
The following are a few cons of purchasing a Hamilton watch:
The Hamilton Watch Company has not yet joined the other brands in the smartwatch sector.
Their delivery options are somewhat limited.
A few buyers complained about the strap's quality.
Is Hamilton Watch Worth It?
Despite not being luxurious, Hamilton watches feature superb Swiss ETA automatic movements, which are typically uncommon in watches in this price range. It is worth purchasing because of its relationship with the Swatch Group, which is renowned for its high-quality timepieces.
Additionally, they offer a two-year international warranty on all of their timepieces. Overall, Hamilton watches offer great value for the money.
Conclusion – Are Hamilton Watches Good?
To conclude, Hamilton watches are top-notch timepieces from reputable Swiss production. Elegant designs, reliable movements, sturdy and high-quality materials, and long battery life are all characteristics of Hamilton's commitment to providing the best possible.
We hope this post has answered any questions you may have had about this watch brand. However, if you have further questions, feel free to comment below.
Thank you for reading!
Frequently Asked Questions (FAQs)
Are Hamilton watches Swiss made?
Hamilton watches are Swiss-made, and the company is part of the Swatch Group, indicating its Swiss origins. The majority of Hamilton watches utilize ETA movements, which are a specialty of Switzerland. They also have "Swiss Made" written on their movements, at the bottom of the dial, and sometimes on the back of cases.
What is the most popular Hamilton watch?
Hamilton's Khaki Field and Khaki Aviation lines are often considered the brand's best-selling models. However, Hamilton offers a wide range of alternative options and models based on the wearer's preferences.
Where to buy Hamilton watches?
Fortunately, there are numerous websites where you may get an authentic Hamilton watch. The first and most apparent choice is the Hamilton official website. It's thought to be the safest site to shop online.
Second, Amazon is an excellent place to buy Hamilton timepieces. In addition to a wide selection of models, this popular marketplace provides low pricing and often same-day shipping. As a bonus, you'll be able to read what other people have to say about the timepiece you're considering.
Finally, Jomashop is a great option as well. You can also buy from this reputable online retailer.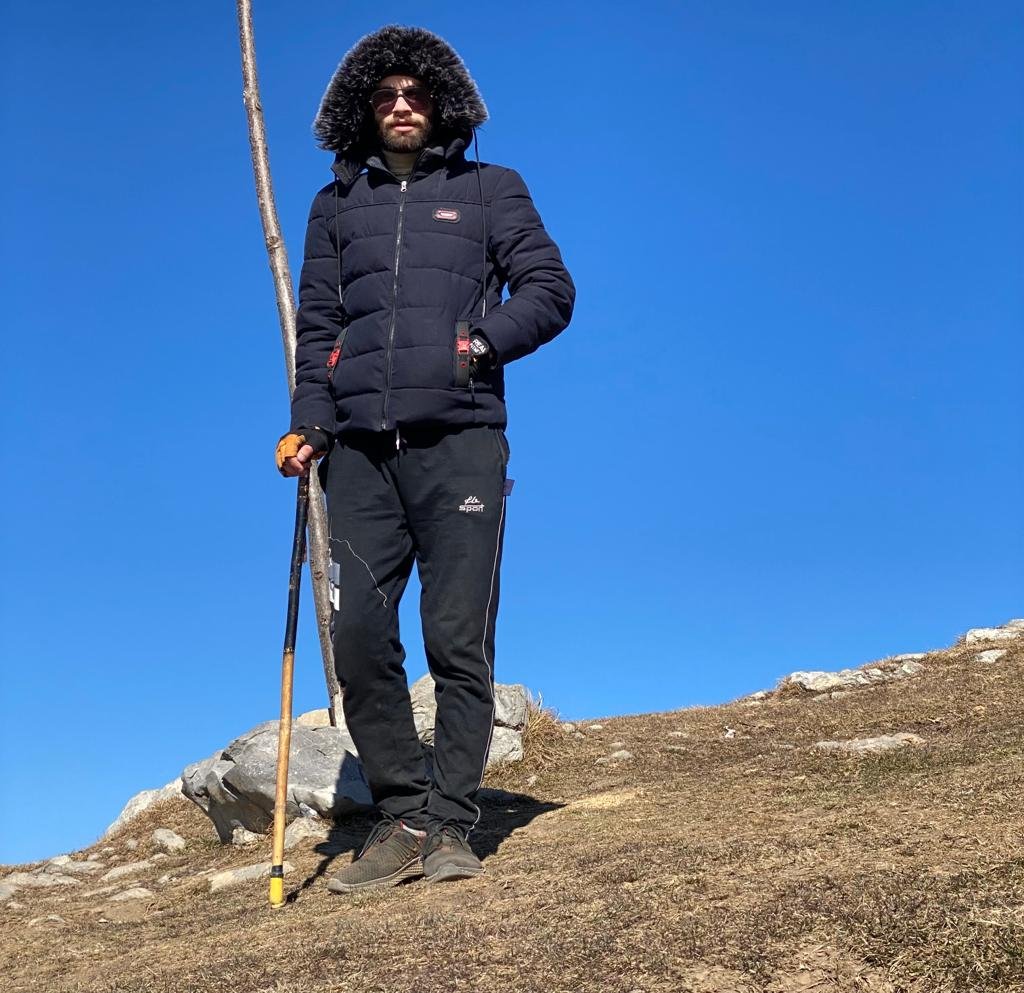 Hi, I'm Saad Dastagir. I'm a tech and fitness enthusiast who loves writing about smartwatches and fitness trackers. When I'm not testing out new gadgets, you can find me out on a hike or exploring new adventures. My passion for technology, fitness, and the great outdoors has led me to create a platform where I can share my experiences, insights, and reviews on the latest gear.