Many new Smartwatches with various health monitoring capabilities have been released in the last few years. Although tracking heart rate using a fitness tracker or wristwatch is not new, photoplethysmography technology has advanced significantly to make such devices more accurate.
If you're looking for a new wearable to measure your heart rate, you'll likely choose between Apple and Garmin.
While both systems have advantages and disadvantages, they provide various fitness tracking data, smartwatch functionalities, and hardware options.
Garmin VS Apple: Heart Rate Monitor
The Apple Watch and the Garmin both include wrist-based heart rate monitors that detect your heart rate at rest and during runs. Heart rate monitors worn on the wrist are regarded to be less reliable.
The Apple Watch has a new heart rate sensor that is more accurate than before. Garmin devices may be used with a chest strap to read your heart rate throughout your workout. Chest straps are not available on Apple watches. 
Most Accurate Heart Rate Monitor – The Apple Watch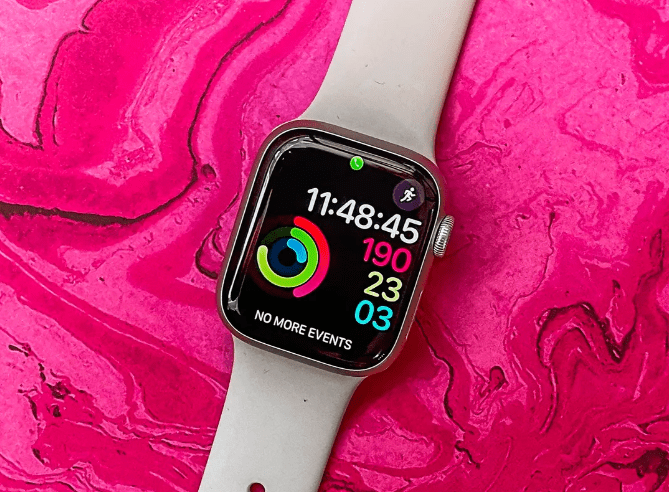 In comparison, precisely measuring heart rate is quite simple. Although electrocardiograph techniques have been in use for over a century, they are still not viable for usage even in a medical office.
To put it plainly, connecting electrodes to the skin is inconvenient for everyday usage. As a result, fitness trackers that claim to measure heart rate must make concessions.
While some support chest straps to directly monitor heart rate, most opt for optical resting heart rate sensors. These function by shining an LED light into the capillaries in the wrist while a nearby sensor counts the frequency during which blood flows under the skin, providing an estimate of the heart's pumping rate.
Moreover, the Apple Watch Series syncs with various popular fitness applications, so if Apple's Fitness app isn't your favorite, you can keep using Strava, Training Peaks, and other apps.
While the Apple Watch Series is now available, we had several concerns with the device's heart rate monitoring accuracy during our study. As a result, if heart rate monitoring is your primary motivation for purchasing an Apple Watch, we recommend the Series 6.
Garmin Heart Rate monitor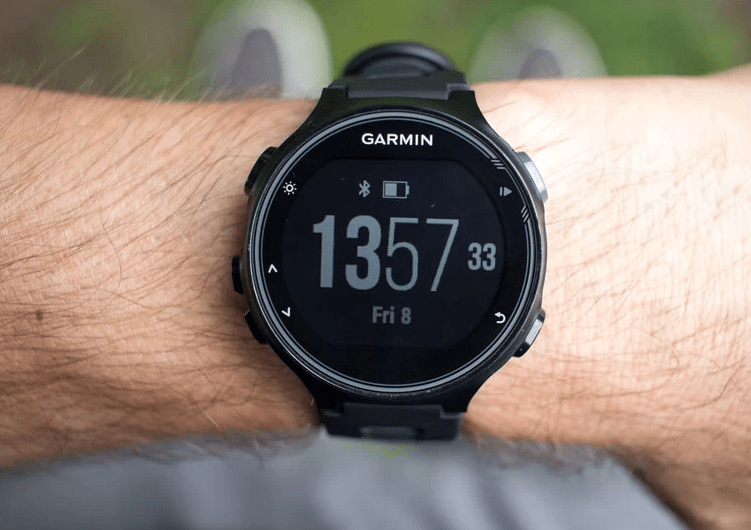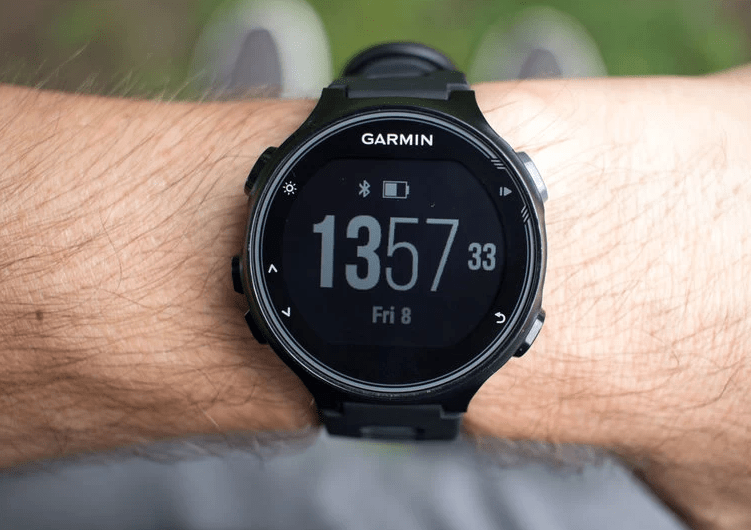 For the last six years, Garmin has dominated the market for cycle computers, GPS running watches, and heart rate monitors, with high-quality gadgets that make it easy for runners to keep track of distance and pace.
When you choose a Garmin heart rate monitor, you get sophisticated training help without the added weight of larger equipment.
You can rely on these GPS sports watches to keep you on track with your fitness goals, whether you're training with the Garmin Forerunner 230 or competing with the Garmin Forerunner 35.
We have a wide range of Garmin heart rate monitors and cycle computers, including the Garmin Forerunner 920XT and Garmin Forerunner 735XT, so that you can stay on top of fitness technology.
Shop our selection of Garmin heart rate monitors, cycling monitors, and more today to save money on a brand that knows how people like you exercise.
How Accurate Are Smartwatch Heart Rate Sensors?
Optical sensors detect heart rate in smartwatches and fitness trackers; however, this is not a scientifically exact method.
A variety of factors, like skin color, how the watch is worn on your wrist, the quantity of perspiration you create, and the amount of hair on your arm, among others, might all impact the results. On top of that, there's a matter of technological advancement to consider.
Modern heart rate monitoring technology, on the other hand, may not provide more accuracy in heart rate monitoring, as we describe in this article. Whether or not your tracker can identify a consistent increase or decrease in heart rate overtime matters.
How does a smartwatch heart rate monitor work?
The photoplethysmography concept is used by the optical heart monitor on the rear of your smartwatches.
When your heart is beating, the flow of blood in your wrist increases, so the absorption of green light increases. Your wristwatch can compute the number of times the heart beats every minute by blinking the LED lights hundreds of times a second.
The photodiodes adjacent to your watch's LED lights aid in determining how much green light is absorbed.
Optical heart sensors also use infrared light. Apple Watch measures your heart rate in the ambient using infrared light, and it measures heart rate during exercises and calculates heart rate variability with green LED lights.
The intensity of the LED light/s, the sampling rate, the relaxing or activity state, and the skin tone are the four major elements that might impact heart rate measurement.
Blood is red since it absorbs red colors of light green light, to put it simply. Your wristwatch detects the quantity of blood circulating via your wrist at any one moment using green LED lights.
Conclusion
The Apple Watch and the Garmin watches, which are meant to encourage health and wellbeing, have many valuable functions. On all versions, they can monitor various activities and sleep habits and assess your heart rate, steps done, and calories burned.
Garmin is recognized for delivering the most in sleep cycle analysis and measuring SpO2 overnight when it comes to sleep. At the same time, Apple Watch is known for concentrating more on developing a nocturnal routine and setting a daily sleep goal.
According to watchOS 8, Apple Watch sleep tracking is a system for monitoring nightly breathing rate. Beyond that, you'll want to check into the details of the thing you're thinking about buying. To begin with, every Apple Watch has GPS, but not every Garmin does.
The less expensive watches don't have independent location tracking, which we believe is unusual for a GPS company. Garmin watches for racing and other outdoor sports include GPS. Some of them have run-specific training features that might be valuable for working out how to train for a marathon or just attempting to improve your running times.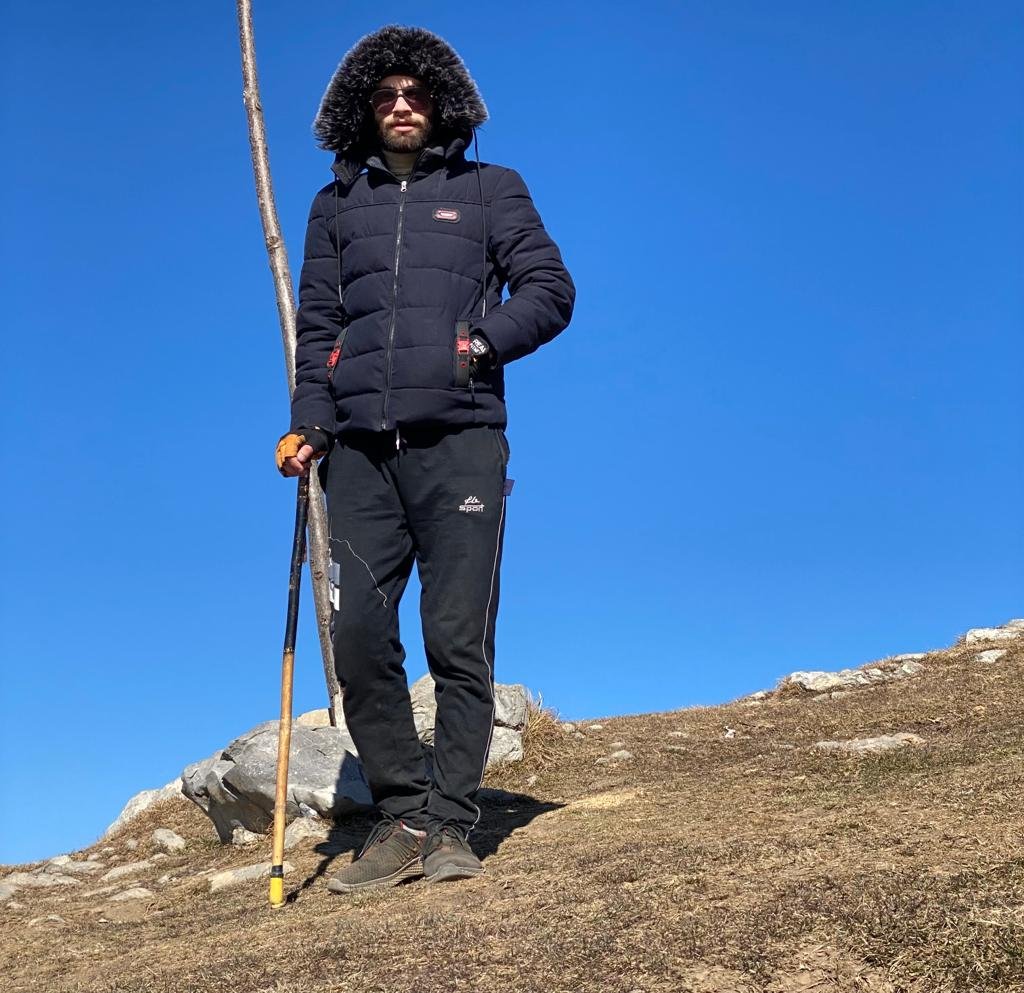 Hi, I'm Saad Dastagir and I'm the owner of gorilla-fitnesswatches.com. I'm a tech and fitness enthusiast who loves writing about smartwatches and fitness trackers. When I'm not testing out new gadgets, you can find me out on a hike or exploring new adventures. My passion for technology, fitness, and the great outdoors has led me to create a platform where I can share my experiences, insights, and reviews on the latest gear. Whether it's a new fitness tracker for your next hike or a smartwatch for your daily routine, I aim to provide valuable information to help people make informed decisions about their tech purchases. Join me on my journey as I explore the intersection of technology and adventure!