Apple Watch 7 VS Garmin Fenix 6: Which smartwatch you should buy for your wrist?
Apple Watch 7 is the latest flagship watch loaded with many fitness tracking features. If you are involved in daily health tracking, then Apple Watch 7 might be a valuable device for you.
Alongside Apple Watch 7, Garmin Fenix 6 is another significant innovation in the Garmin family that gives many similar features to Apple Watch 7.
As you know, both smartwatches have different designs, but most parts are the same. Like both watches have GPS, sleep tracking, heart rate features, Pulse OX sensors, temperature sensors, respiration tracking, and more.
I know as a beginner, it's pretty difficult to find a big difference between Apple Watch 7 and Garmin Fenix 6. So, in this article, we will draw an apparent bounty between these two devices so that you can pick the best one for you.
Let's get started.
Related Post:
Apple watch 7 VS Garmin Fenix 6: Comparison Table
| | | |
| --- | --- | --- |
| Features | Apple Watch 7 | Garmin Fenix 6 |
| Dial Size & Type | 1.9" Retina LTPO OLED, 1000 nits (peak) | 1.4" (35.56 mm) diameter,sunlight-visible, transflective memory-in-pixel (MIP) |
| Weight | 38g | 82g (With band) |
| Water-rating | 5ATM | 10ATM |
| Resolution | 484 x 396 pixels (~326 ppi density) | 280 x 280 pixels |
| Screen Glass | Ion-X strengthened glass | Power Glass™ |
| Battery Life | 18 hours | Smartwatch: Up to 21 days/24 days with solar, GPS: Up to 60 hours |
| GPS | Yes | Yes With GLONASS, GALILEO |
| NFC | Apple Pay | Garmin Pay |
| ECG | Yes | No |
| SPO2 / Pulse OX | Yes | Yes |
Apple watch 7 vs Garmin Fenix 6: Design & Display
There is a huge difference between both wears in the design and display department. But both watches adopt a similar design to their predecessors. Let's see further which one is the more durable and attractive design.
Apple Watch 7:
Apple always tries to stick with the one design, and Watch 7 follows the similar design of its predecessor. The watch is housed in an aluminium frame and covered with Sapphire crystal glass.
Like Other Apple Watch, Watch 7 is also much more durable and could be used in challenging outdoor environments. The 50-meter water-resistant body is suitable for swimming and tracking pool exercises.
This time Apple introduces a big display which is a plus point; you can see more of your notification and have some larger surface area for bigger buttons to tap.
A 1.9″ Retina LTPO OLED display with 484 x 396 pixels. You can easily view and read the dial outdoors as the Watch 7 offers a 1000 nits display.
For easy functionality, there is a digital rotating crown that helps you to perform different functions. Overall, Apple Watch 7 is a much more comfortable smartwatch with 32g of weight.
Garmin Fenix 6
Garmin has a robust portfolio of durable watches. Durability and robustness is the Slogan of Garmin watches. Fenix 6 also follow the design of its predecessors.
It has a fibre-reinforced polymer case with a metal rear cover, and bezels are made with strong stainless steel. Garmin usually uses Gorilla Glass DX to protect the screen, and this watch also follows the same thing.
Compared to the Apple Watch 7, the Garmin Fenix 6 is more durable, and the best survival watch for challenging environments. Instead of a 5ATM water-resistant body, it has a 10ATM waterproof rating.
Because of heavy-duty material, Garmin watches are a bit heavier than Apple watches. Fenix 6 has 83 g of weight which is much more than the Apple Watch 7, but the soft Silicon band makes this watch pretty comfortable.
There are five physical buttons to control the functionality of the watch. Fenix 6 has a 1.3″ 260 x 260 pixels transflective display. In screen resolution and colors, non of the watch can beat Apple Watch 7, and Garmin Fenix 6 needs much improvement to reach the level of Apple watch screens.
Apple Watch 7 vs Garmin Fenix 6: Battery Life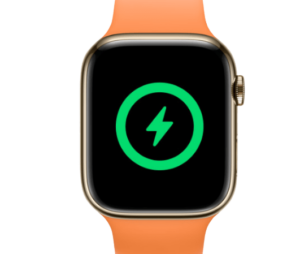 Garmin is well known for delivering long-lasting batteries. These watches are specifically designed for outdoor environments, focusing on battery improvements.
On the other hand, Apple watches are a daily use fitness tracker that would not give you a battery life longer than a day.
Garmin Fenix 6 will last for 2 weeks on smartwatch mode, where you can track your activities and HR without GPS. But if you switch on GPS mode, this watch gives 36 hours of battery life. Garmin also put a battery saver mode in this watch for extended outdoor adventures; you will get 48 hours of battery life in battery saving mode.
Apple Watch 7, on the other hand, gives 18 hours of battery life that should be improved. But luckily, you will get fast charging technology, and Watch 7 charges 33% faster than Series 6.
Apple Watch 7 vs Garmin Fenix 6: Price
Both Apple Watch 7 and Garmin Fenix 6 are High-end smartwatches. Both brands are expensive, but their high qualities save your investments.
Apple Watch 7 comes with different variants, and the initial price starts at $399, and the cellular version costs $499. The 45mm variant is a little more expensive than the 41 mm.
On the other hand, Garmin Fenix 6 price starts from $399 and goes to $749 for its Solar variant. If you have outdoor interests and hobbies, then a Solar variant is most recommended.
Apple Watch 7 vs Garmin Fenix 6: Fitness & Outdoor Features
Fitness features are the core elements in a smartwatch, and then the major thing is their accuracy. Luckily both Apple Watch 7 and Garmin Fenix 6 have breathtaking fitness and outdoor features.
Apple Watch 7 contains advanced fitness and health features, while Garmin Fenix 6 has premium outdoor features. So let's have a look at both.
Apple Watch 7
In the world of smartwatches, Apple Watch 7 is an incredible innovation equipped with an Apple S7 chip for more precise performance. Under the hood, there are a lot of accurate health tracking sensors available that track your whole day performance.
Watch 7. You can measure your blood oxygen level, a key indicator of your overall wellness. You can take ECG and share a report with your doctor for a better consultant.
Like its predecessor Apple Watches, Watch 7 also has advanced sleep tracking, heart rate tracking, stress monitoring, and mindfulness exercises.
Apple Watch 7 is still an impressive device for outdoor sports as it offers dozens of workout and sports modes. The good news is that Watch 7 tracks your every sport more deeply.
The flagship's sensors are very powerful and automatically track your running, cycling, fall detection, and other such essential activities.
With this watch, you can also get access to Fitness+, which is a new Apple platform. Here you will find more new workouts every week, yoga exercises, cardio, pilates, and more.
Garmin Fenix 6
I have seen rare watches with the most advanced outdoor features like Garmin Fenix 6. And it isn't false to say that Fenix 6 is an ornament for outdoor enthusiasts.
The primary attraction of this sports watch is accuracy and in-depth data analysis. You can deeply see your daily sports and workouts' insights to understand better where you are.
The watch is packed with Pulse OX sensors that monitor how well your body is absorbing oxygen during activities. Respiration tracking second fundamental feature telling you about your anaerobic/aerobic health.
Further, Fenix 6 offers Wrist-based heart rate, Body Battery energy monitoring, Hydration tracking, Recovery time, and other health features.
As mentioned earlier, Garmin Fenix 6 is an outdoor focus watch; now, what outdoor feature does it offer? Firstly it has PacePro technology, an incredible feature for runners and hikers. The MTB feature is made for mountain bikers that give data based on three dynamics: Jump Metrics, Grit, and Flow.
Further, this watch has Surf ready features, Animated workouts, Performance metrics, Daily workout suggestions, Ultrarun, ClimbPro feature, and other sports modes.
Apple Watch 7 vs Garmin Fenix 6: Other Features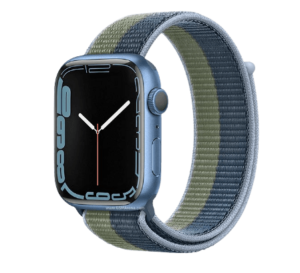 There are a lot of their features and sensors available in both smartwatches. First of all, an upgraded built-in GPS in both watches accurately works in every challenging environment. Garmin Fenix 6 features a Sony chipset that has more reliable GPS connectivity.
Further, Garmin Fenix 6 supports GLONASS, a Galileo satellite system that increases the speed and accuracy of navigations. For a better navigation experience, Garmin has also included TOPO and SKI maps, Round Trip routing, and Turn-By-Turn navigation features.
No doubt Garmin Fenix 6 has beaten Apple Watch 7 in the GPS department.
Next, both watches come with built-in storage for music. Fenix 6 can store up to 2,000 songs, but you have to connect it with Bluetooth headphones to enjoy the music. On the other hand, Apple Watch 7 has 32 GB of storage, and you can also listen to songs directly from your watch speaker.
Apple Watch 7 also has a cellular variant that allows you to make calls directly from your watch without any smartphone connection. In contrast, the GPS variant needs a smartphone connection to make calls.
Garmin Fenix 6 doesn't offer a built-in mic or speaker, which is a drawback. You will only receive notification of your Garmin watch, and you can accept or reject calls from your wrist.
Lastly, both smartwatches have NFC features that enable you to make contactless payments.
Final Words
Apple Watch 7 VS Garmin Fenix 6 is a tough competition, but from the above article, you will come to know which is a better fitness watch for you.
In a nutshell, Garmin Fenix 6 is an excellent watch for outdoor sports tracking and the best survival watch. Whereas, Apple watch 7 is perfect for daily routine fitness and health tracking.
There is a big difference between their batteries and design; the rest of the things are pretty similar. Not it's up to you which watch you want to pick to achieve your fitness goals.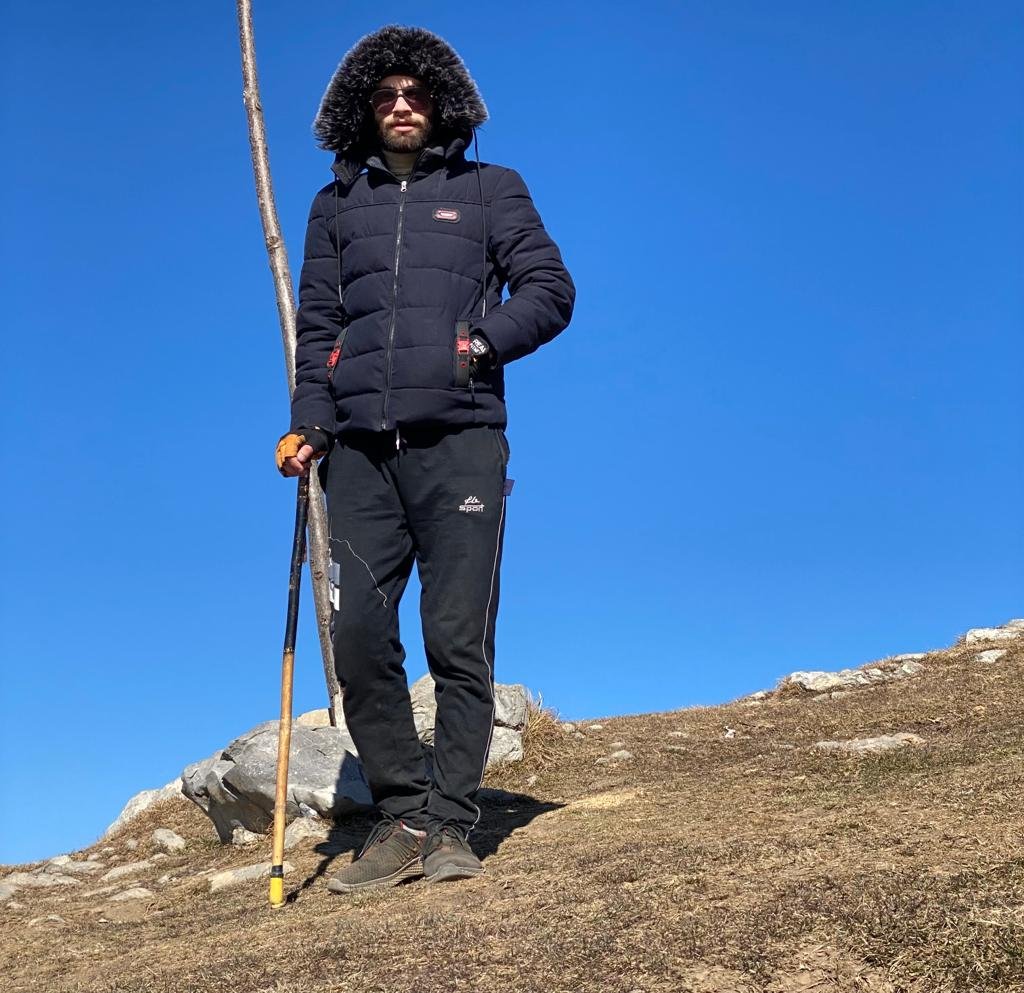 Hi, I'm Saad Dastagir and I'm the owner of gorilla-fitnesswatches.com. I'm a tech and fitness enthusiast who loves writing about smartwatches and fitness trackers. When I'm not testing out new gadgets, you can find me out on a hike or exploring new adventures. My passion for technology, fitness, and the great outdoors has led me to create a platform where I can share my experiences, insights, and reviews on the latest gear. Whether it's a new fitness tracker for your next hike or a smartwatch for your daily routine, I aim to provide valuable information to help people make informed decisions about their tech purchases. Join me on my journey as I explore the intersection of technology and adventure!