Apple and Samsung are two of the biggest names in the wearables market, with a wide range of gadgets to select from.
It's no wonder that both firms are always working to improve their smartwatches. Apple has prioritized connectivity and efficiency, but Samsung is more concerned with fitness and data.
So, if you're seeking the finest smartwatch for health and fitness, the Apple Watch 7 and Samsung Galaxy Watch Active 2 are your best options!
Choosing between the two, however, is tough, especially when well-known brands make both watches.
Read on to learn more about the Apple Watch 7 vs. Galaxy Watch Active 2 and choose which option is ideal for you.
| | | |
| --- | --- | --- |
| Features | Apple Watch 7 | Samsung Galaxy Watch Active 2 |
| Display | 1.8 inches Retina LTPO OLED | 1.4 inches Super AMOLED |
| Weight | 44g | 42g |
| GPS | Yes | Yes |
| Water Resistance | IP68 50m | IP68 50m |
| Storage | 32 GB | 4 GB |
| Mobile Payments | Apple Pay | Samsung Pay |
| RAM | 1 GB | 1.5 GB |
| Price | $399 | $199 |
Let's see how the two timepieces stack up against each other.
Apple Watch 7 Vs. Galaxy Watch Active 2: Design and Display
In appearance, both brands have kept their former designs. Both watches are available in two styles: classical and LTE.
In terms of design, there is a huge difference, and both gadgets have completely different looks.
The Apple Watch 7 has a similar design to the Apple Watch 6. In Apple Watch 7, you'll have a rectangular face that's both sleek and stylish.
Whereas the Samsung Galaxy Watch Active 2 has a circular dial resembling a wristwatch, most people prefer this design, and it appears to be rather stylish.
Apple Watch 7 comes in two sizes: 41mm and 45mm. In contrast, the Galaxy Watch Active 2 is available in two sizes of 40 mm and 44 mm, which are suitable for both small and large wrists.
The retina display on the Apple Series 7 is a work of art. Because of its LTPO OLED Force Touch Retina Display, this super watch will never go dark. As a result, the Apple watch's OLED Retina display outperforms the Active 2's AMOLED display.
When it comes to waterproofing, there isn't much to choose between the two types.
These stylish timepieces have an always-on display, 5 ATM water resistance, touch sensitivity, and an LED display.
Compared to the Galaxy Watch Active 2, the Apple Watch is somewhat substantial in weight. The watch is 44 grams in weight; however, it is still quite pleasant to wear. Active 2, on the other hand, weighs 42 grams.
Overall, both of these timepieces are worthy of comparison in terms of aesthetics. The Apple Watch, on the other hand, beats the Galaxy Watch because of its large screen and stylish appearance.
Apple Watch 7 Vs. Galaxy Watch Active 2: Material and Durability
When buying a fitness tracker, the most crucial element to consider is durability. Fortunately, both watches are extremely sturdy, and certain unique features help them last longer.
The Apple Watch 7's display is guarded by Sapphire crystal glass, whereas the Samsung Galaxy Watch Active 2 is shielded by Gorilla Glass DX +.
These protective shields make the timepieces scratch-resistant and preserve them from unintentional harm.
Apple Watch 7 VS Galaxy Watch Active 2: Battery Life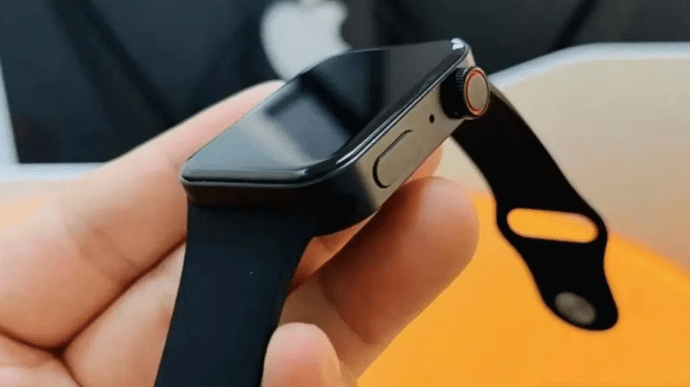 Another crucial consideration when selecting a watch is the battery life. When it comes to comparing battery life between Apple and Samsung watch, there is no competition!
The smarter a device is, however, the shorter its battery life.
In terms of battery life, both firms use high-capacity batteries in their watches. The Apple Watch 7 has a 310 mAh battery, whereas the Active 2 has a 340 mAh.
The Apple Watch 7 boasts an 18-hour battery life<span style="font-weight: 400;"> on a single charge. With constant use, that should be plenty to get you through the day. However, the company as a whole has to improve in this area.
The Galaxy Watch Active 2, on the other hand, has a longer battery life of 2 to 3 days, based on the activities and display.
So it's evident that the Samsung Galaxy Watch Active 2 outlasts the Apple Watch in terms of battery life.
Finally, I'd want to point out that battery life is dependent on how you use it. If you utilize an Always-on display, more training functions, high brightness, and other features, the battery life will be quickly depleted.
Apple Watch 7 Vs. Galaxy Watch Active 2: Price
Premium smartwatches are unquestionably more expensive, but they come with a slew of fascinating features. These smartwatches are worth purchasing because of their luxury design and powerful sensors.
Apple watches are more expensive than Samsung Galaxy watches, although most of the functions are the same.
The Apple Watch 7 price started at $399, far more than the Galaxy Active 2, costing $199.
So, when it comes to price, the Galaxy Watch Active 2 comes out on top once more.
Samsung Galaxy Active 2
Tested by Amazon-qualified suppliers.

Fitness Tracking Options at Your Fingertips

Apps at Your Command

Compatible with Android and iOS
Prices pulled from the Amazon Product Advertising API on:
Product prices and availability are accurate as of the date/time indicated and are subject to change. Any price and availability information displayed on [relevant Amazon Site(s), as applicable] at the time of purchase will apply to the purchase of this product.
Apple Watch 7 Vs. Galaxy Watch Active 2: Health & Fitness Features
Both watches are well-known for their outstanding fitness-tracking abilities. These two devices, like their predecessors, provide the most useful fitness and health tracking functions.
Apple Watch 7
Apple's Watch 7 is a fantastic fitness tracker. It is equipped with many sensors that can track your heart rate and blood pressure.
You may also see your heart rate data on your wrist on the watch's display. It also has sleep and sedentary mood activity measurements so that you can keep track of your steps and sleep duration.
A SpO2 sensor monitors the oxygen content in your blood as well as your breathing rate. It offers different mindfulness exercises that keep your stress away.
You'll also have several sports modes available, including underwater activities that measure every step you take. Compared to the Galaxy Watch Active 2, Apple 7 keeps a closer eye on every activity and provides more accurate statistics.
Galaxy Watch Active 2
The Samsung Galaxy Watch Active 2 is the most advanced health and fitness tracker available on the market.
Galaxy has also made numerous enhancements and introduced dozens of new innovative functions that elevate this watch to new heights.
It uses comparable technologies to the Galaxy Watch3 to measure blood pressure. In terms of precision, it likewise offers an accurate readout.
It also has a SpO2 sensor, which allows you to see how much oxygen your blood is consuming.
Moreover, Galaxy Watch has various sports settings that allow you to track your indoor and outdoor activities effectively.
This watch also features step counting, sleep tracking, heart rate tracking, GPS, ECG, and much more.
Apple Watch 7 Vs. Galaxy Watch Active 2: Other Features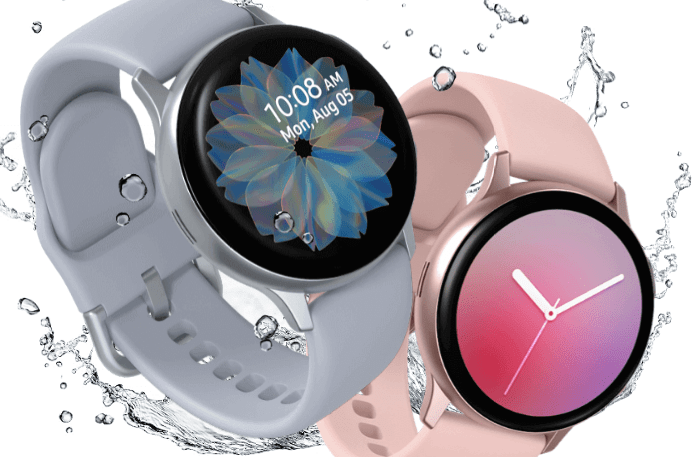 Smartwatches include many fitness and health-tracking features, but they also have a lot of other advanced features. Both smartwatches have an advanced notification system that allows you to receive updates on every notification.
You can set calendars, timers, reminders, alarms, stopwatches, and much more on both devices.
Furthermore, both smartwatches have built-in GPS to track your athletic activities' distance, pace, and speed.
Both devices have NFC capabilities, allowing for contactless payments. Also, both watches have a built-in voice assistant, which is quite useful.
The two smartwatches also come in different color ranges. Apple Watch 7 comes in five colors: black, gray, blue, green, and red, whereas the Galaxy 2 comes in silver, black, and pink gold.
They offer interchangeable wristbands in a variety of materials and patterns.
Both trackers also come with several watch faces that you can change and personalize.
Conclusion
When deciding between the Apple Watch 7 and the Samsung Galaxy Active 2, it isn't easy to choose between the two fitness trackers because they have impressive features. However, some easy guidelines may assist you in making your decision.
An Apple Watch 7 is a perfect choice if you have an iPhone because it is a companion to your phone and can be set up similarly to an iPhone to provide the greatest user experience.
Samsung Galaxy Watch Active 2 is fantastic for Android and iOS users and provides a dedicated view of fitness, particularly for runners.
Finally, whether you choose the Apple 7 or the Galaxy Active 2, the technology on offer will leave you amazed.
I hope you'll be able to distinguish between the two gadgets. It's now up to you to decide which one you want to buy and which best fits your budget.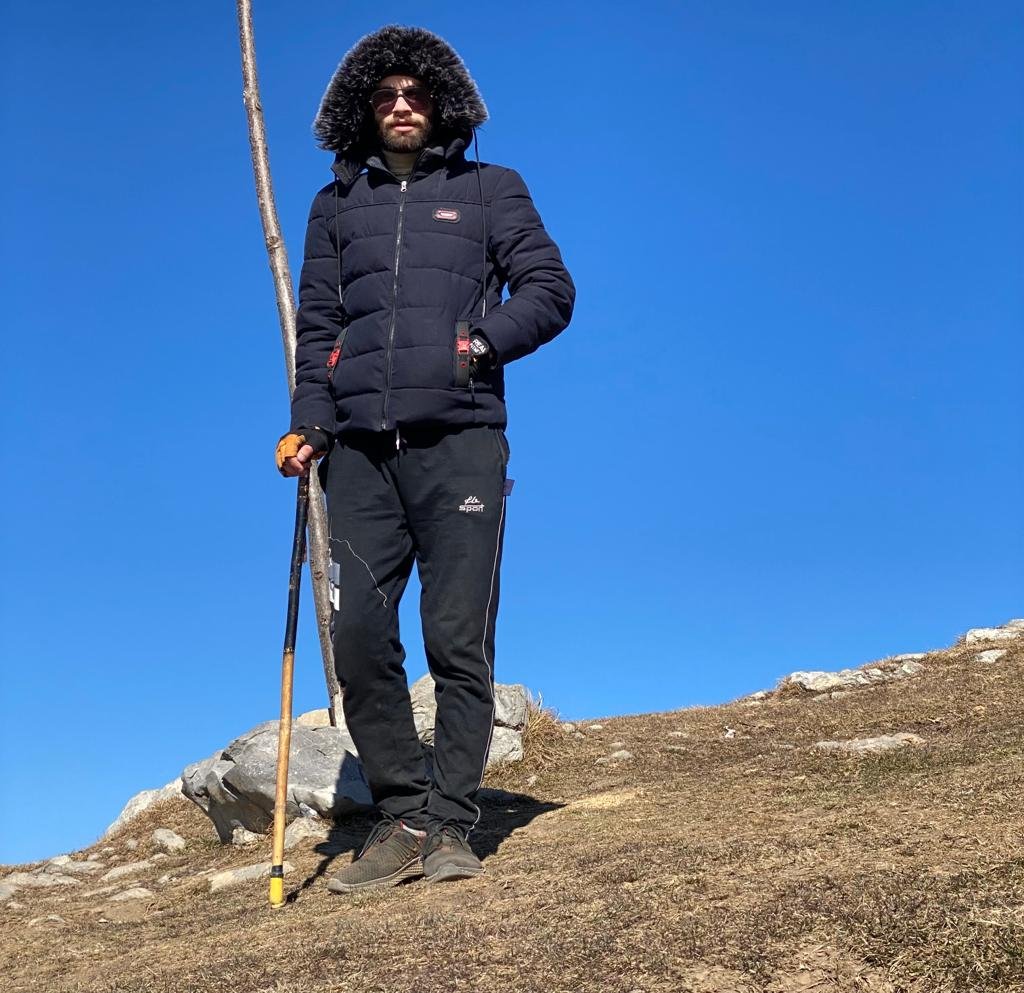 Hi, I'm Saad Dastagir. I'm a tech and fitness enthusiast who loves writing about smartwatches and fitness trackers. When I'm not testing out new gadgets, you can find me out on a hike or exploring new adventures. My passion for technology, fitness, and the great outdoors has led me to create a platform where I can share my experiences, insights, and reviews on the latest gear.